These are my top 10 most memorable moments from the professional golf world over the last 12 months, by Emma Ballard.
As a golf fan, it is always hard to pick just 10 moments that were significant in one season. This year saw a relatively normal schedule return, all be it with Covid restrictions in place, so there were plenty of highlights to choose from.
I started my new role here at Women & Golf in the middle of March just in time for when the majors started. The ANA Inspiration, The Masters and other majors do feature below but it is not necessarily the winner that takes the moment.
In recent years we've seen women's golf go from strength to strength and 2021 was no different. There's still a lot of work to do, especially when it comes to accessibility to live coverage but it definitely felt like things were trending in the right direction. With record-breaking schedules for both the LPGA and Ladies European Tour in 2022, there's no doubt next year is an exciting prospect.
The men's game is a juggernaut that doesn't seem to be slowing down any time soon. With the speculation and emergence of a potential new tour and major Saudi investment, the European Tour and PGA Tour have had to up their games, so to speak. More investment as the European Tour became the DP World Tour and Player Impact Programme from the PGA Tour are just two ways the tours are fighting back. Both tours seem in a strong position but 2022 has the potential to be a make or break year.
Anyway, without further ado, and in no particular order, here are my ten most memorable moments from the last year in professional golf.
1. Solheim Cup victory for Team Europe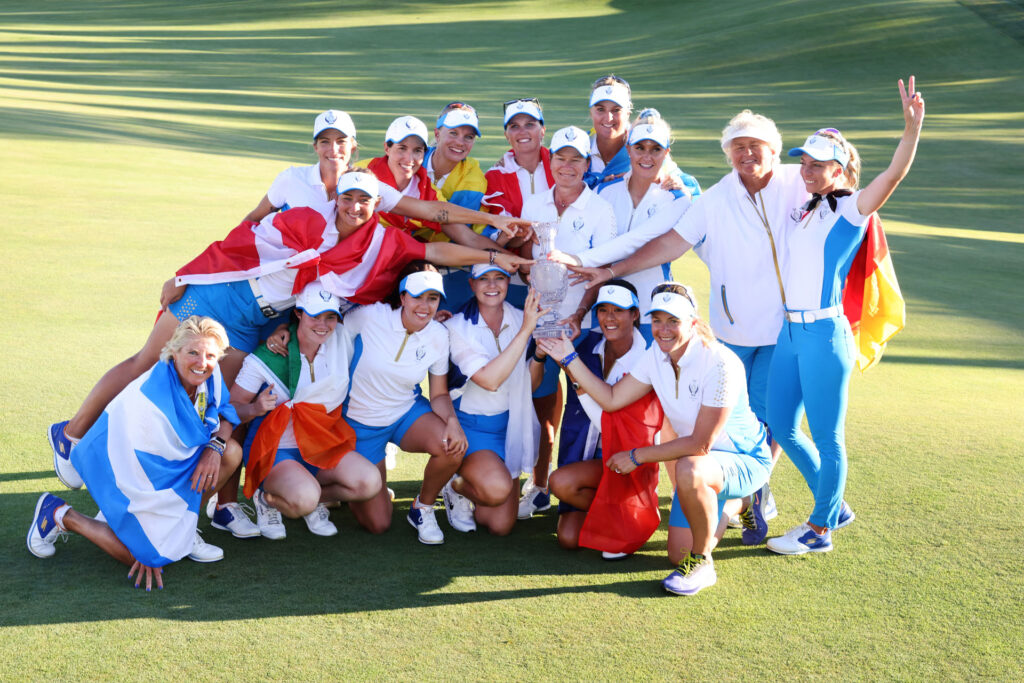 When I say no particular order, I don't think I could start a top 10 moments without mentioning the Solheim Cup. With the odds all stacked against them, Team Europe headed to Inverness Club in Ohio to take on an American team who not only had the advantage of being on home soil but due to Covid travel restrictions, had nearly the full crowd behind them.
With only one win in America since the Solheim Cup's inception, Europe would have to battle from the start and that's exactly what they did. Heading into the singles matches on the final day, they had a two point advantage over USA - 9 v 7.
The stand-out player and player of the tournament was Leona Maguire, so it was very fitting that she won the first point with a 5&4 victory over Jennifer Kupcho. The second win came from Madelene Sagstrom, who finally secured a point for Europe. Putting the controversy of Saturday behind her. Not long after that Boutier also won 5&4 and things seemed to be going Europe's way. But for those of us that watched at Gleneagles, we know it doesn't always go your own way.
It was nearly ninety minutes after Boutier had secured Europe's 12th point and USA had claimed four points themselves that Matilda Castren had a putt to retain the trophy and that's exactly what she did.
A huge victory for Europe and Catriona Matthew as they retained the trophy. Matthew then stood down as captain and in November it was announced that Solheim Cup legend Suzann Pettersen will captain Team Europe in 2023 at Finca Cortesin.
2. Louise Duncan at the AIG Women's Open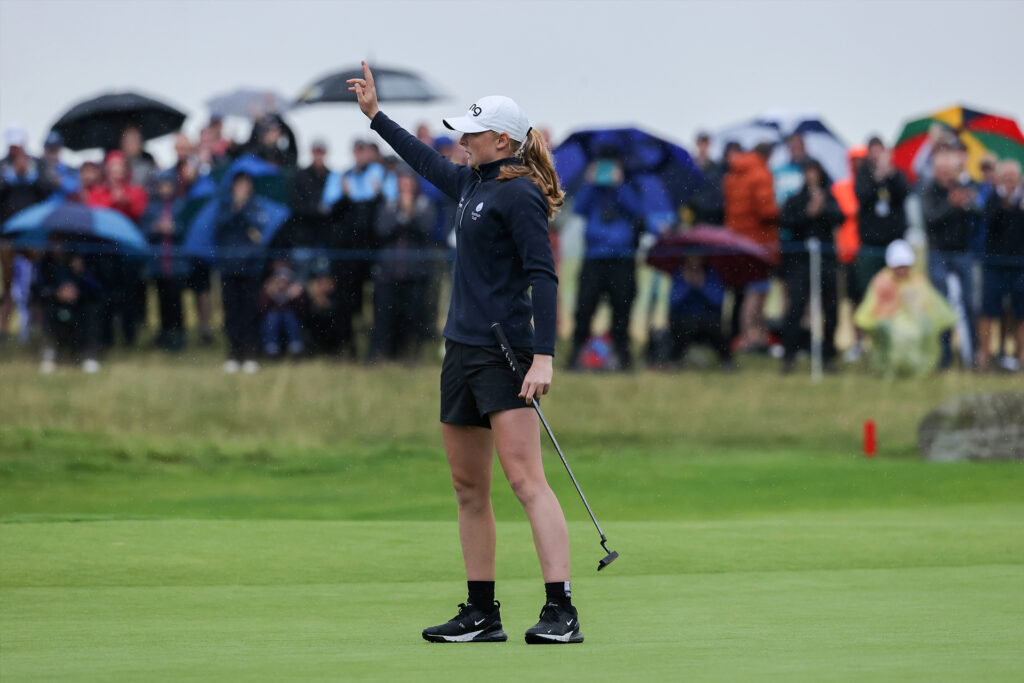 Although Anna Nordqvist was the eventual winner of the AIG Women's Open at Carnoustie, it was the story of amateur Louise Duncan that really made the headlines.
The Scottish amateur who is currently studying at Stirling University came into the AIG Women's Open after winning The Women's Amateur Championship in June where the 21-year-old had won by 9&8, over Iceland's Jóhanna Lea Lúđvíksdóttir the largest winning margin in Women's Amateur Championship history.
Partnered with 2018 AIG Women's Open champion Georgia Hall for the first two rounds, Duncan very much held her own shooting a four-under-par 68 to match her playing partner in round one. It wasn't surprising to see much larger crowds following her on day two where she shot one-over-par and was in a tie for 18th.
Throughout the whole week, the loudest roars from the crowd were for Duncan and as she headed into the final round at seven-under-par and just two shots off the lead, there was a real thought that she could finish on top. It wasn't meant to be but she certainly didn't let the occasion get to her, shooting 72 to finish in 10th place and claim the Smyth Salver.
3. Hideki Matsuyama's Masters victory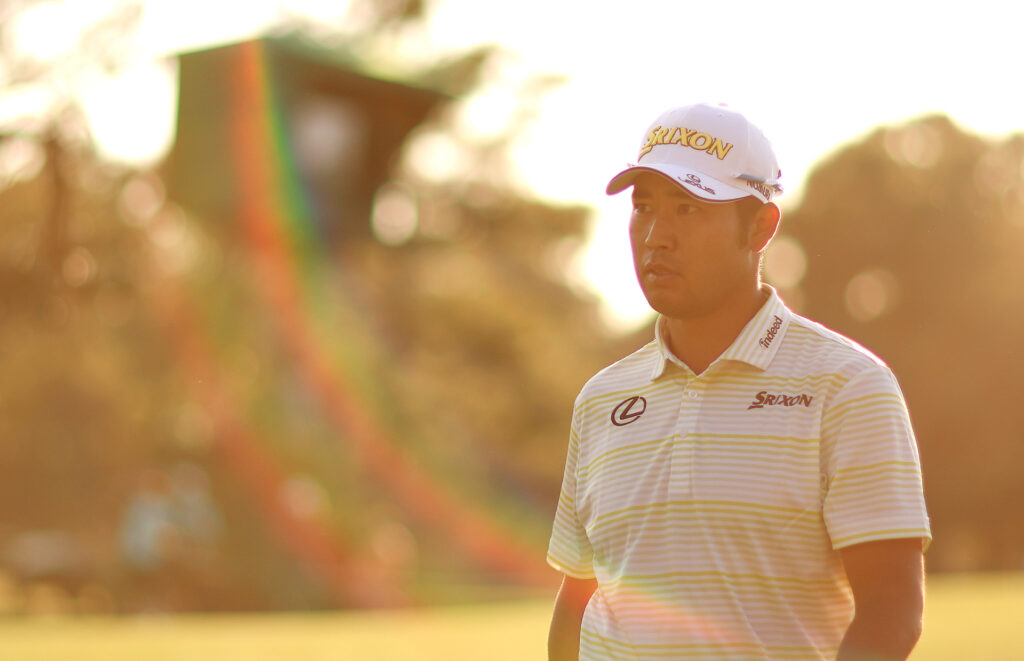 I have to admit that I was a little underwhelmed by the final round of the Masters this year, it was just missing something for me. So, you may be wondering why I chose Hideki Matsuyama's victory as a top moment of 2021. I'll explain.
After years of seeing women's golf, their players and achievements being overlooked by golf media outlets, there was a noticable change as Matsyama slipped on the green jacket. All of which I noted in an opinion piece I wrote the week after his victory - How one man from Japan changed the narrative. Within the article I said:
"Part of me would argue that in 2021 this is something that should already happen, but it should be recognised that there was a conscious effort not to show bias towards the men's game and also to recognise the women who had actually accomplished these feats first.
"I am referencing the use of the word "men's" in the TV coverage, news articles and social media posts over the weekend. It became particularly noticeable after Hideki Matsuyama held the lead after the third round. Was he going to become the first men's major champion from Japan?
"We all know that we cannot achieve equality overnight, especially in golf, but putting thought behind how we communicate can only have a positive impact on the way the sport is viewed, moving in the right direction away from gender bias and making sure that golf is seen as the inclusive sport that we all know it to be."
Here's to more thought in 2022.
4. Annika Sorenstam dominant performance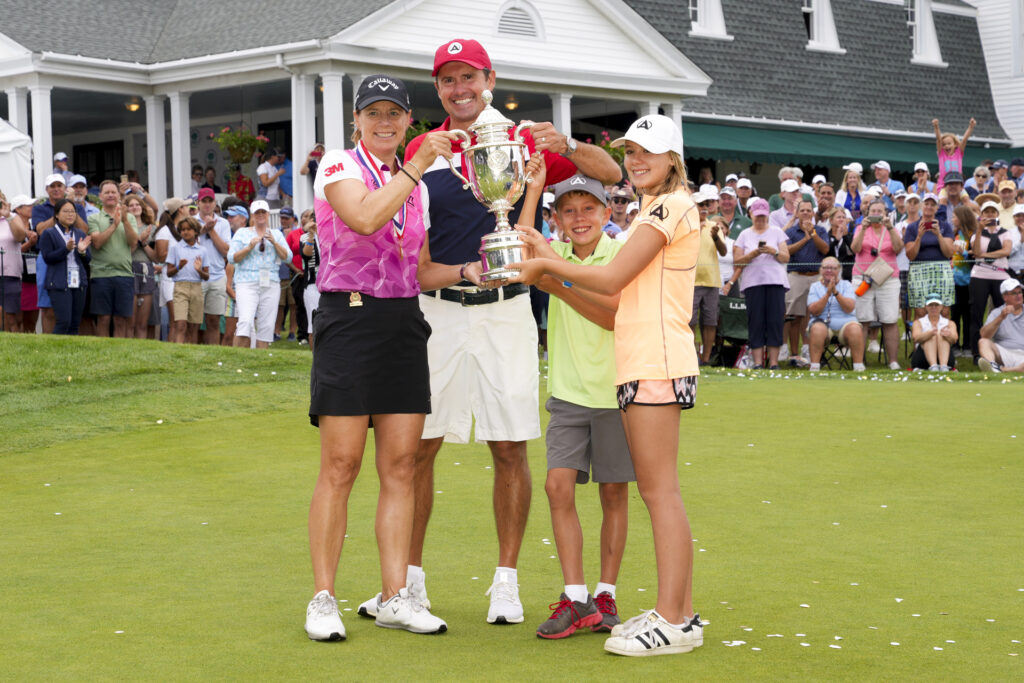 It was great to see Annika Sorenstam's return to the winner's circle. Her truly dominant performance at the U.S. Women's Senior Open saw her win by eight shots with her husband Mike McGee on the bag and her children watching in the crowd. She obviously dedicated her win to her family, she said:
"The Open has such a soft spot in my heart. It's kind of where my career started, so to come back here and bring my family, with my husband on the bag, my two kids walking the fairways, it's really a dream come true.
"I worked hard for this championship. When I turned 50 I said 'I'm going to play.' I want to support the ladies, I want to support women's golf and I figured this is what I've got to do.
"Coming back from 13 years was not easy. This is really a family affair. They supported me all along, they know what it takes to be out there."
Personally, I loved the fact that it was as if we had turned back time when I was watching the U.S. Senior Women's Open, female golfing greats battling it out for a major title. I only wish there had been more TV coverage here in the UK, so that I could have watched more of it.
5. Phil Mickelson turns back time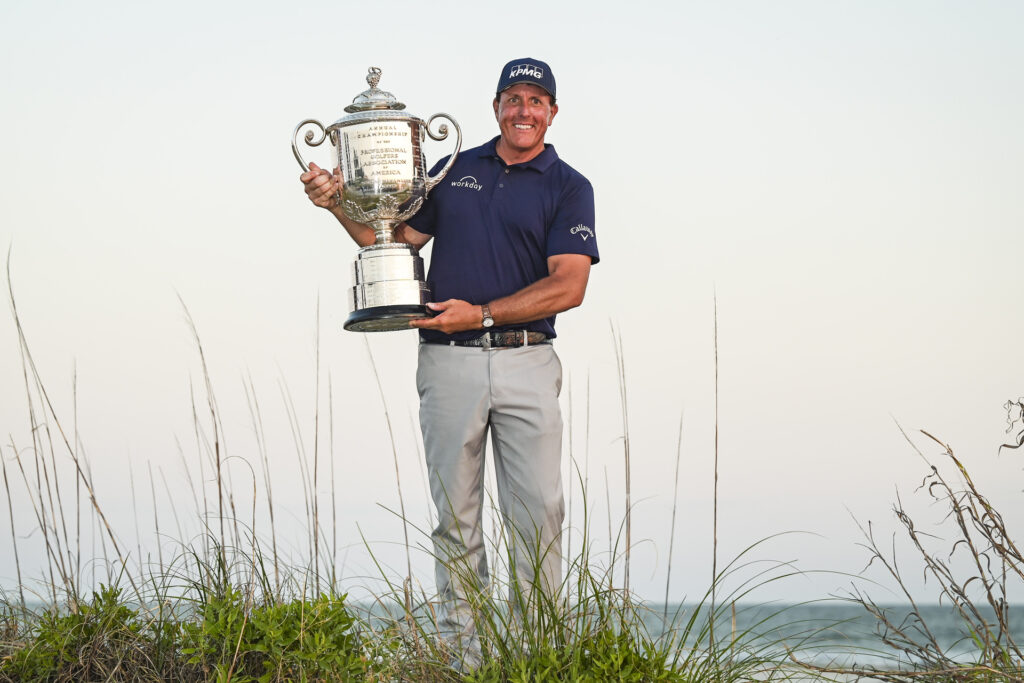 What we witnessed on the final day of the PGA Championship at Kiawah Island was everything you hope for in the final day of a major. A true blockbuster, providing five hours of drama, excitement, nail-biting, edge of your seat entertainment, with a script that kept you guessing all the way till the final credits.
Mickelson was the ultimate hero of the drama, which will go down in history not only because he became the oldest man to win a major at 50-years-old but because it did not come easily to him, it was not a runaway masterclass which made it so much more gripping for the spectators on and off the Ocean golf course.
There is no doubt that we will be talking about this win for years to come. It was a great reminder of why golf is such a fantastic game and that it does not just belong to a younger, potentially stronger, generation. Where I may have felt hard done by with the final round of the Masters, the PGA Championship was the complete opposite and was worth the little sleep I got due the thrill of watching Phil lifting the Wanamaker trophy for the second time.
6. Olympics - playing for bronze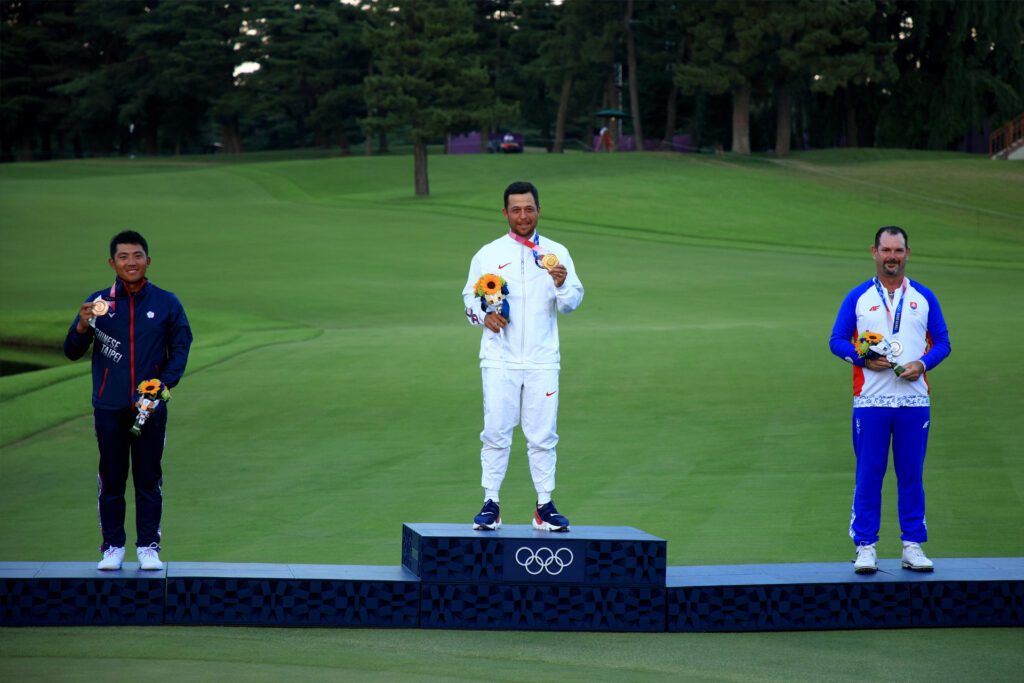 Criticism always seems easier to generate than praise in the age of social media and in the build-up to the Toyko Olympics there was a lot of talk about why golf shouldn't be in the Olympics, or if it is then it should be for amateurs, that stroke play is the wrong format, missed opportunities for a team event and the perennial problem with lack of coverage.
However, putting the comments aside, one of my moments from 2021 has to be the battle for the bronze medal in the men's event. The seven-man play-off for bronze included Chinese Taipei's C T Pan, two 2021 major champions Team USA's Collin Morikawa and Japan's Hideki Matsuyama in it as well as Ireland's Rory McIlroy, GB's Paul Casey, Colombia's Sebastian Munoz and Chile's Mito Pereira.
I think Rory McIlroy summed up the moment perfectly, he said:
"I've never tried so hard in my life to finish third, I gave it my all out there today. I'm proud of how I played and how I competed. I'll look back on this week with nothing but great memories. It's been brilliant, just everything about it, it's not just another golf tournament – you're a part of something much bigger. I'm really looking forward to Paris in three years time."
For all the criticisms in the build-up, the men's event more than delivered with a close-run stroke play followed by the match play play-off for bronze that gave us a taste for what future Olympics could look like.
7. The return of Lydia Ko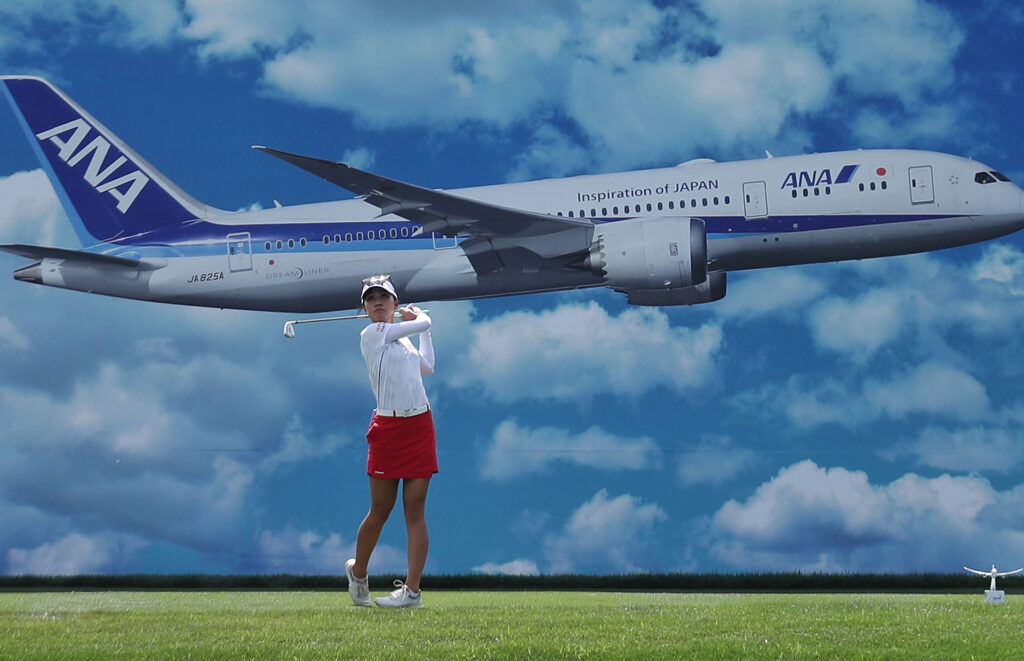 Lydia Ko obviously hasn't gone anywhere in recent years but her dominance of the sport had become somewhat of a distant memory. So, it was fantastic to see her return to form this season.
There may be some discussion about picking just one moment of her season which saw her return to winning ways at the LOTTE Championship in Hawaii in April after nearly three years, her victory on the Ladies European Tour at the Aramco Saudi Ladies International in November and collecting the LPGA's Vare Trophy for the year's lowest scoring average.
For me, the moment was her final round at the ANA Inspiration. Eight shots back and seemingly out of contention, Lydia Ko put on a masterclass and provided the major drama we had come to watch. She carded an eagle and five birdies to break the nine-hole ANA scoring record with a 29 on the front nine, all whilst looking so happy, calm and relaxed. Just watching her made you feel like you were watching a really special round come together.
A couple of putts did not quite drop on the back nine for 2016 ANA Inspiration champion Ko, but that did not stop her scoring a 62 which matched Lorena Ochoa's Dinah Shore Course record and was the lowest final round in LPGA major history.
It was that performance that made us all sit up and realise that Ko was back and she meant business.
8. Winning The Open on your debut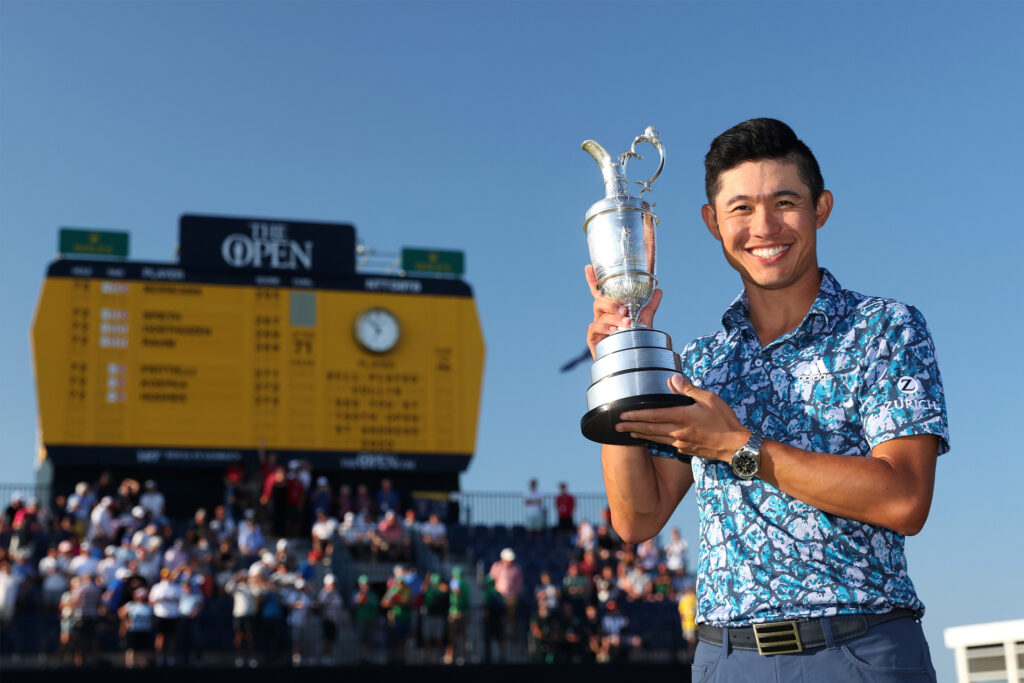 The name Collin Morikawa doesn't seem so new in the world of golf even though he only turned professional in 2019. Although he's had quite a few memorable moments this year, I had to pick his victory at The Open.
What was remarkable about his win was that this was the first time that he has played in an Open championship, like his PGA Championship win in 2020, he claimed both major wins on his debut.
On making history at Royal St George's he said:
"I think when you make history, and I'm 24 years old, it's hard to grasp, and it's hard to really take it in.
"A quick little side note, when Phil won the PGA, I think he's 50 years old, right, I didn't look at him as this old guy winning. I looked at him as competition that could still play really well. If he put everything together, and he did, he could play well and win.
"At 24-years-old, it's so hard to look back at the two short years that I have been a pro and see what I've done because I want more. I enjoy these moments and I love it, and I want to teach myself to embrace it a little more, maybe spend a few extra days and sit back and drink out of this. But I want to, yeah, I just want more."
Morikawa will definitely be challenging Jon Rahm for that World Number one spot in 2022.
9. Jin Young Ko's greens in regulation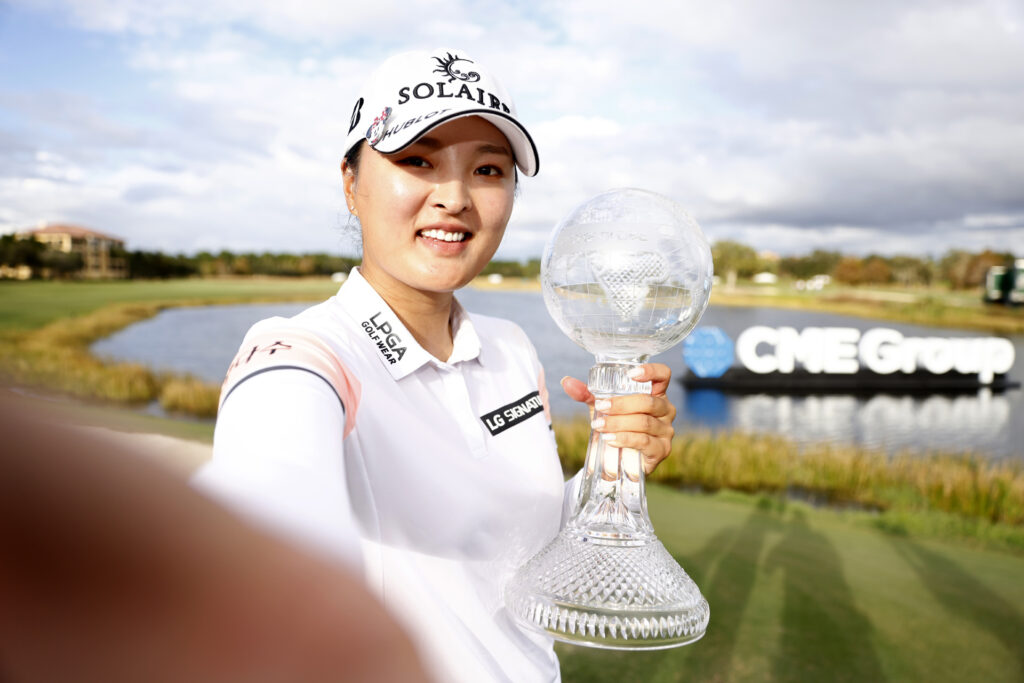 Five LPGA Tour victories including the CME Group Tour Championship, Rolex Player of the Year and topped the LPGA Money List - what a year for Jin Young Ko.
During the season she matched Annika Sorenstam's record of rounds in the 60s with 14 in a row. But my moment from 2021 has to be her performance at the final event of the season. At the CME Group Tour Championship, Ko hit 63 greens in regulation to finish the week, with her last missed green in regulation on No. 9 in the first round!
Ko recorded only one bogey over her last 63 holes played which included 24 birdies, nine of those came on Sunday. Let's just give this stat some context:
It really does feel like the sky is the limit for the 26-year-old World Number two and I'm sure more records will be set and broken in 2022.
10. Tiger and Charlie Woods at the PNC Championship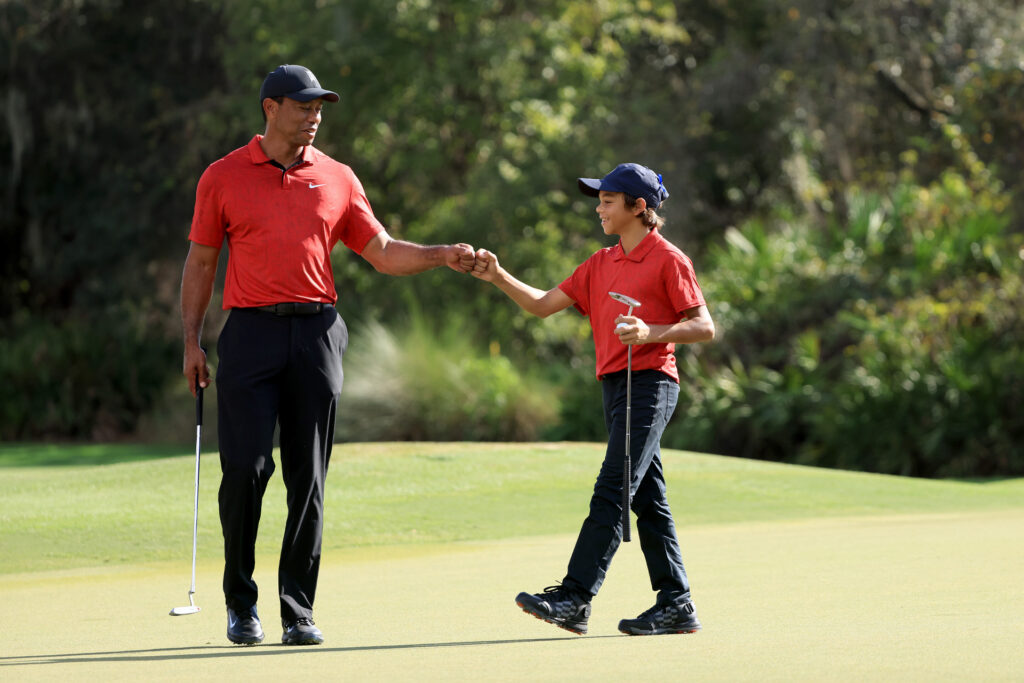 When Tiger Woods sustained multiple leg injuries following a car crash in February, the rest of the year was spent speculating whether he would ever be able to play golf again. Updates were minimal. It wasn't until November 21st that fans finally got to find out the answer. Tiger simply posted a video saying "Making progress". The internet promptly exploded!
Fast forward nearly four weeks and he was playing in the PNC Championship with his son Charlie. The PNC Championship kept viewers engaged right until the end thanks to the Woods duo as they went on a birdie run, they were already four-under-par after three holes but from the seventh they scored 11 consecutive birdies which was the longest birdie streak in the tournament history.
It was not enough to win the event, but it certainly gave an early Christmas present to all the Tiger Woods fans around the world and is why it made my top 10 moments from 2021. It's less than100 days to go until the Masters...watch this space.