Hideki Matsuyama holds his nerve and a late charge from the chasing pack to become the first male Japanese player to win a Major at the 85th Masters.
After starting the day with a four-shot lead and extending that to six shots with seven holes to play, you could have been forgiven for thinking that the green jacket was already sitting safely on Matsuyama's shoulders. In fact, at this point on Sunday afternoon, it almost felt a little anticlimactic with an inevitability that the fightback from the chasing pack was over.
The last seven holes
However, this is Augusta and it rarely disappoints. After a shaky start from Matsuyama's playing partner Xander Schauffele, there were seven shots between them as they stood on the 12th tee. The next four holes were birdied by the American and with Matsuyama making an error on 15 which saw his ball go flying over the back of the green, they got to the 16th tee with only two shots between them.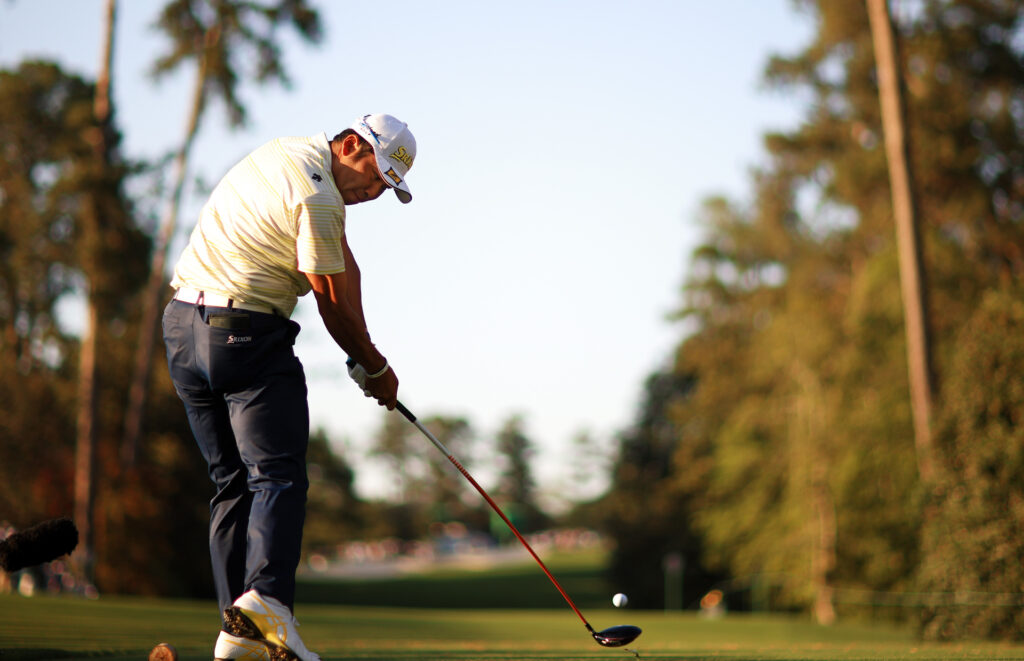 This is what we had been waiting for, a duel down the final three holes. But as soon as we thought the fight was on Schauffele's aggressive tee shot into 16 ended up in the lake. A triple-bogey followed which sank his chances, again, to win his first major.
Schauffele reflects
Asked afterwards about his round, Schauffele commented:
"I fought hard. I felt like I made it exciting at the end, hit a really good shot on 16. I committed to it. I hit a perfect shot. We thought it was down left to right. It was not down left to right, and the rest is history."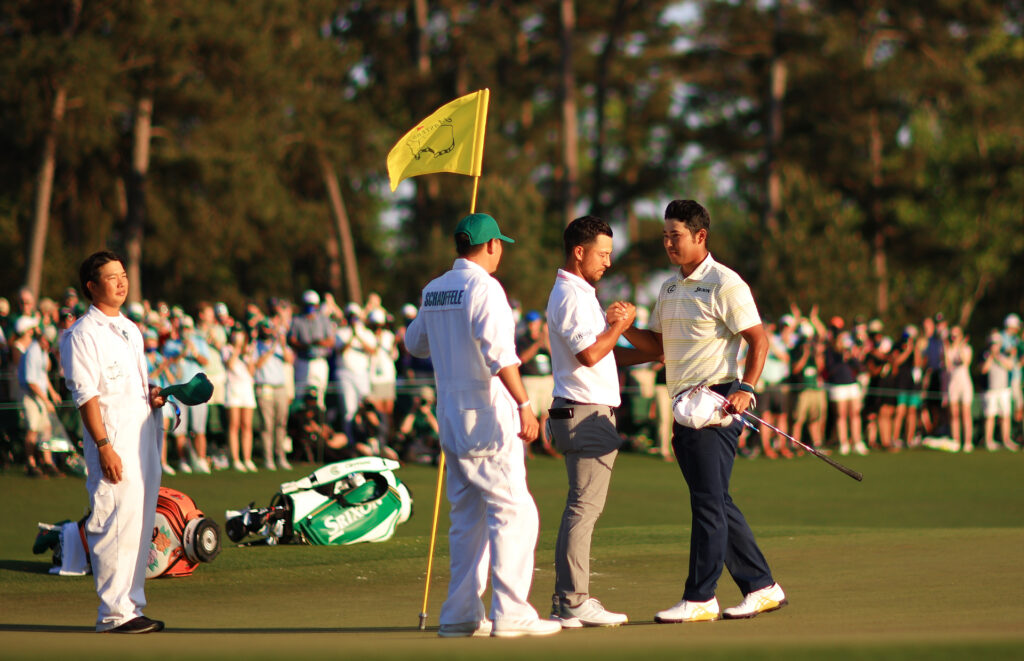 The rest really was history as Matsuyama managed to hold his nerve after his error of judgement on 15 and although bogeys followed on 16 and 18, he finished with a one-over 73 and one shot clear of Will Zalatoris, the 24-year-old American who was making his debut at Augusta.
It is just the start for Zalatoris
Zalatoris was understandably pleased with the way he performed:
"The fact I put myself in contention and was able to handle it and be in the final group in my third major in my entire career is obviously really exciting."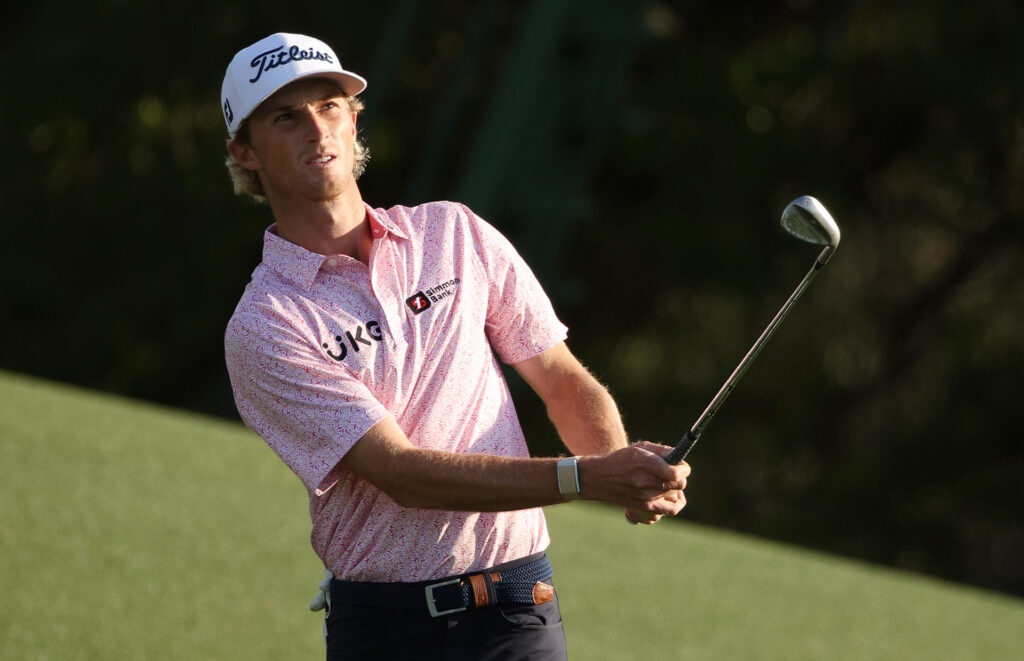 Matsuyama hits form at the right time
Coming into this week, even Matsuyama admitted that he was not in the best of form:
"It's been a struggle recently. This year, no Top 10s, haven't even contended. So I came to Augusta with little or no expectations. But as the week progressed, as I practiced, especially on Wednesday, I felt something again. I found something in my swing.
"And when that happens, the confidence returns. And so I started the tournament with a lot of confidence."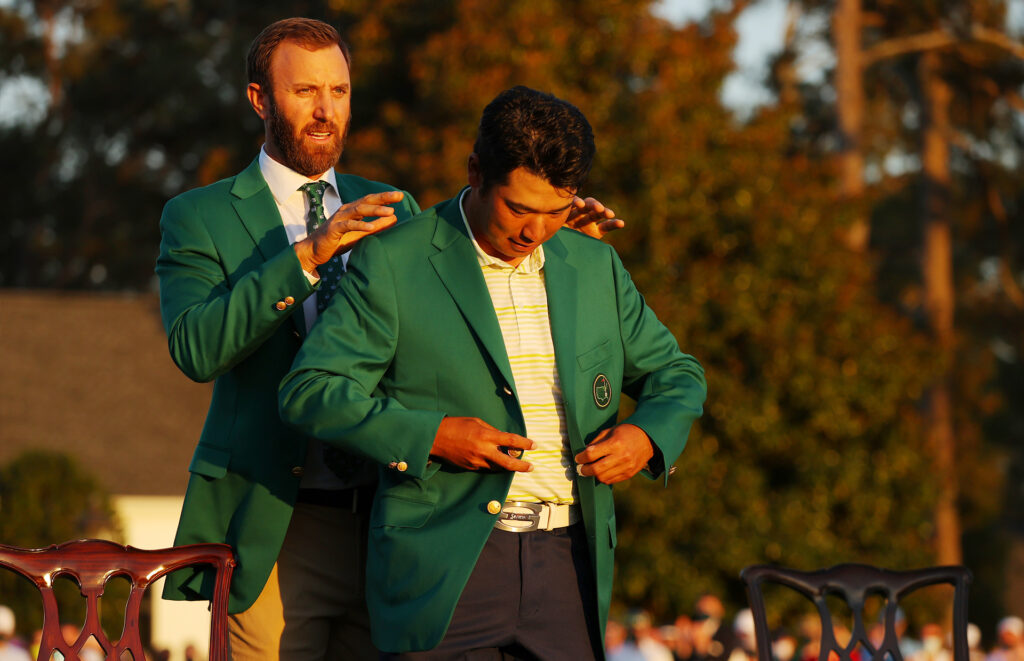 Inspiring the next generation of Japanese golfers
He is the first Japanese player to win any men's major and the first Asian-born golfer to win at the Masters. He was asked how he would feel taking the green jacket back to Japan and the role model that he has become for future generations of golfers:
"I can't imagine what it's going to be like, but what a thrill and honor it will be for me to take the green jacket back to Japan. And I'm really looking forward to it.
"Hopefully now others will, like you said, be inspired for what happened here today and follow in my footsteps."
It is safe to say that Japan has had two fantastic weeks at Augusta National with Tsubasa Kajitani winning the Augusta National Women's Amateur last week and now Hideki Matsuyama following in her footsteps. As the world's eyes fall on Tokyo this summer for the Olympics, there has never been a more perfect time for Japan to showcase golf to the world.