It seems that some players have the Solheim Cup on their minds as they head into the final round of the AIG Women's Open
There's nothing like the knowledge that Solheim Cup Captain picks are coming after the final round here in Carnoustie for it to bring out a player's A-game. Well, I'm obviously speculating but when you take a look at the leaderboard heading into Sunday, it may make Catriona Matthew, in particular, who will have some tricky decisions to make.
Sitting at the top at -9 after the lowest scoring round of the day, a seven-under-par 65, is Sweden's Anna Nordqvist. She managed to get most of her round in before the rain really set in and there wasn't a blemish on the card.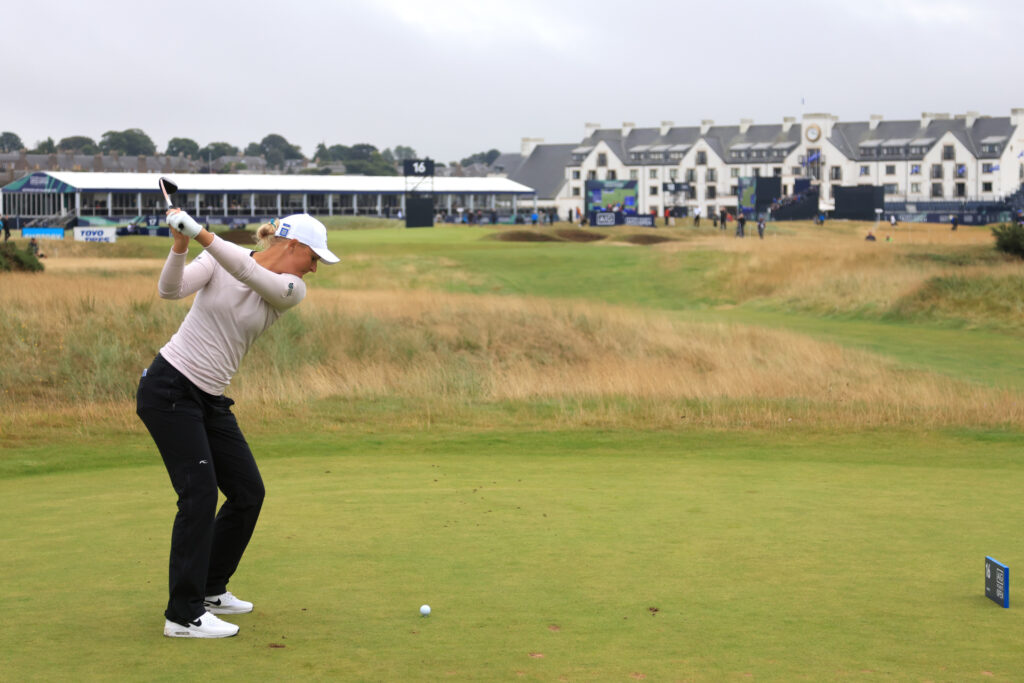 Inevitably Solheim was brought up in her post round interview, she said:
"So tomorrow is the Solheim Cup selection and obviously it's been on my mind for a while. I love Solheim Cup. I think everyone knows that, and I've been fortunate to have done six so far, and doing another one, especially in the US would mean a lot. I'm not in an automatic position right now. I would have to move up a bit on the World Ranking. So hopefully with a good finish tomorrow, otherwise I would hope that some of my consistency and the play the last two years and some of my experience is going to be needed on that team, so fingers crossed.
"You can't really get away from all the talk, especially between caddies trying to predict who is going to make the team or not. All I can focus on is what I can control and that's me trying to play good, and if she [Catriona Matthew] wants me on the team, she wants me on the team. I feel pretty good the way I've been playing, so I've done everything I can."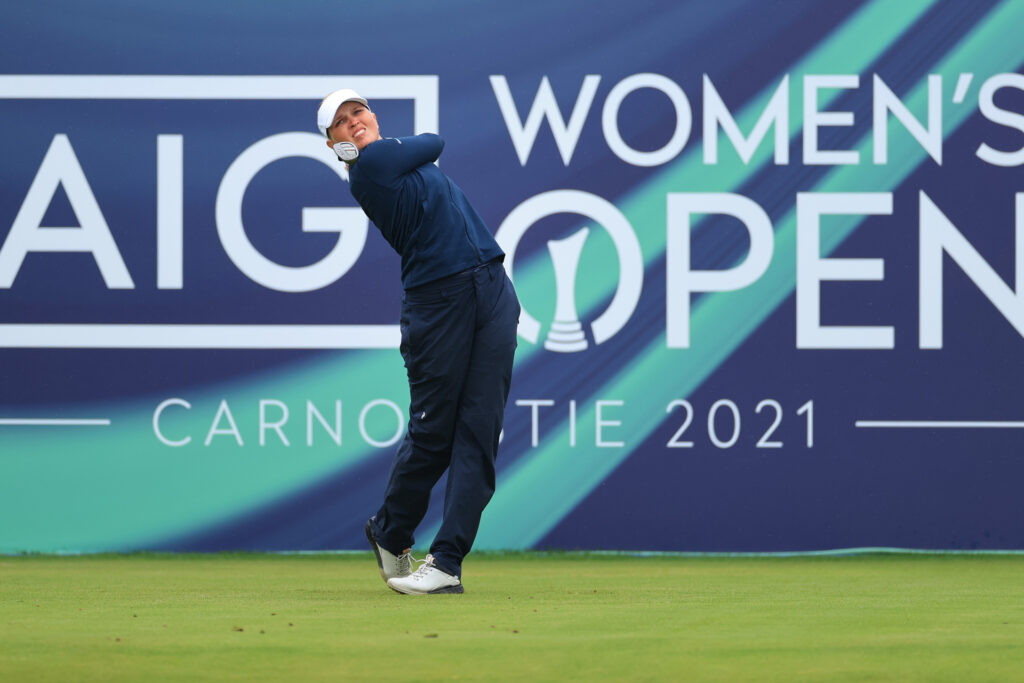 Denmark's Nanna Koerstz Madsen is also in a share for the lead and is looking for a pick from Captain Matthew, but a win may take that decision out of Matthew's hands. Madsen has said she isn't thinking about Solheim Cup points, she said:
"Not really. No, I don't really focus on it. I try not to."
She's just focused on the next round:
"Well, I've just got to try and calm down my nerves and remember that I'm playing good golf right now, so that's what I'm going to try and focus on."
Team Europe will consist of the two highest ranked players in the LET Solheim Cup points ranking, plus the top four eligible players in the Rolex Women's World Rankings and six Captain picks.
The Team Europe Solheim Cup standings going into this week:
Emily Pedersen (LET SC points)
Sanna Nuutinen (LET SC points)
Sophia Popov (Rolex World Rankings)
Charley Hull (Rolex World Rankings)
Carlota Ciganda (Rolex World Rankings)
Georgia Hall (Rolex World Rankings)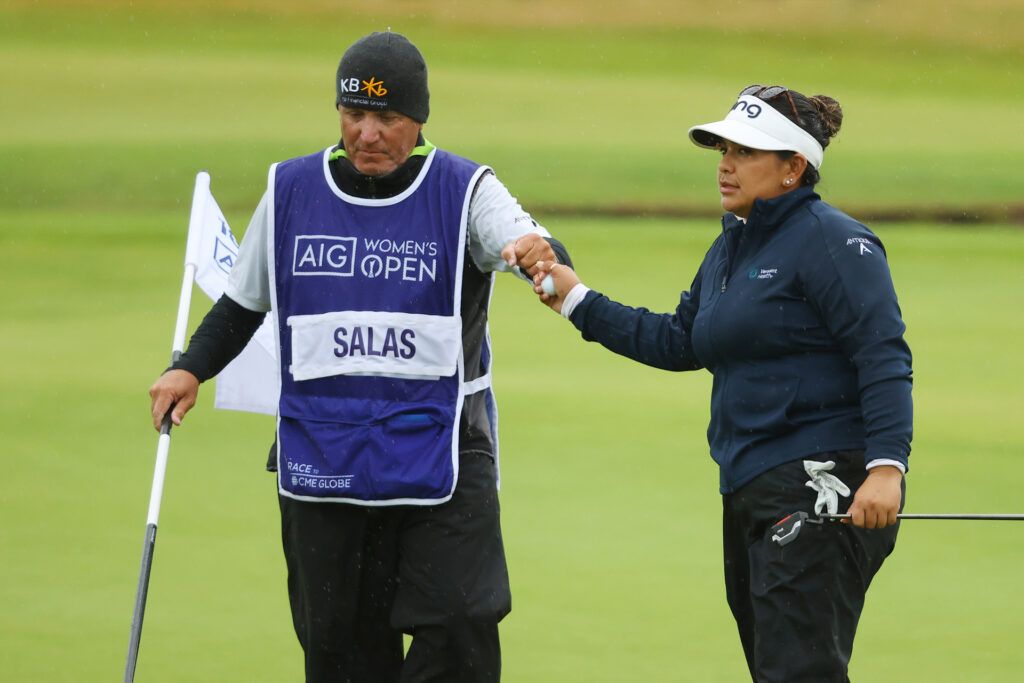 Lizette Salas is in third on her own at -8 and although she would need a win to get a Team USA spot with their equivalent Solheim Cup points system, she is likely to make one of the two available World Ranking spots. Team USA's Captain Pat Hurst has three picks to make after the completion of play.
In the group of four players at -7, Sanna Nuutinen will want to put in a good final round to keep her automatic spot and Madelene Sagstrom will be looking to make a final good impression to secure a Team Europe Captain's pick as she did in 2017.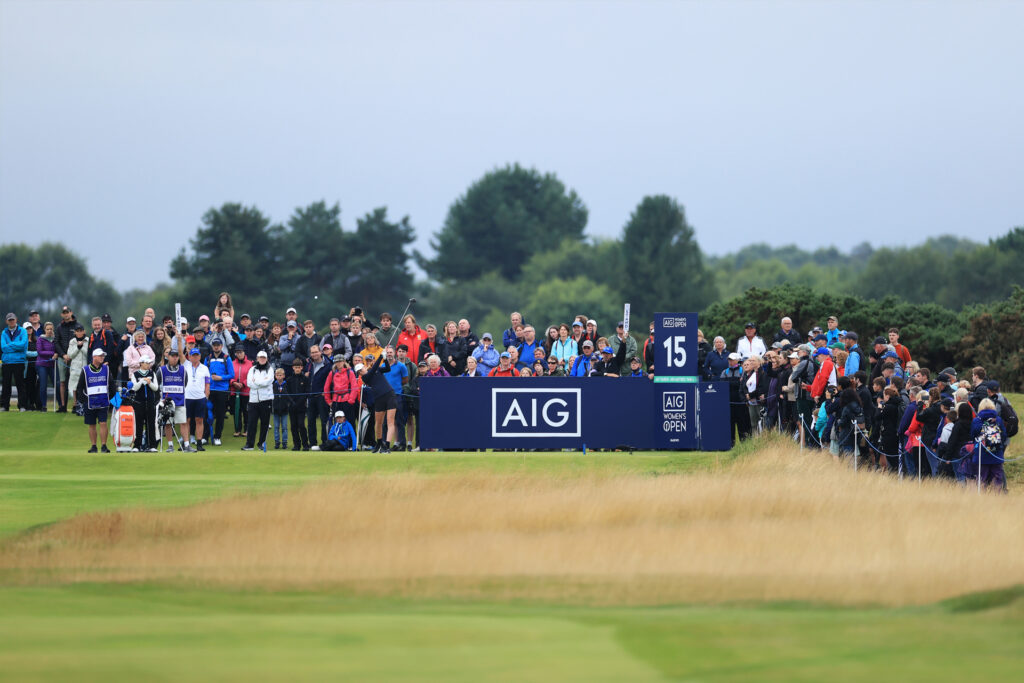 Although not vying for a Solheim Cup spot, but will be teeing it up at Conwy Golf Club in the Curtis Cup next week, 21-year-old Louise Duncan has captured the hearts of the Scottish crowd. Whilst suppressing her nerves, she has taken to the links with relative ease, building on her vast experience. The crowds have been fully behind her so far this week and the largest roars can be heard on 18 for her. She certainly didn't see herself in contention at the start of the week, after her round on Saturday she said:
"Yeah, I think it would have been daft to think that. Wasn't hitting it great last week. So to come in and actually hit it well, and just to follow warm-up some nice putts, it feels really good and I'm really happy with my performance."
The University of Stirling golfer will start the final round of Sunday at seven-under-par and only two shots off the lead. A phenomenal achievement in itself in her debut at the AIG Women's Open. It's safe to say the majority of the crowd will be willing her on. How will she handle her nerves?
"I will be just doing the exact same as I've done today. A couple of deep breaths before every shot and just take one shot at a time."
That sounds like a good idea to me! We're in for a real treat tomorrow at Carnoustie, as the rain moves away, the leaderboard is packed, a home player is in contention and Solheim Cup points and picks are on the line. It's going to be all to play for and I can't wait!
See the full AIG Women's Open leaderboard here.