Four rounds down at 2021 LPGA Q-Series, four rounds to go. Pauline Roussin-Bouchard takes a two shot lead into week two.
We're halfway through the gruelling two weeks of LPGA Q-Series that sees 110 players battle it out for a coveted 2022 LPGA membership. The field has now been cut to 74 players who will carry over their total scores from week one and take on four rounds at Highland Oaks Golf Club in Alabama.
South Carolina alumna Pauline Roussin-Bouchard wrapped a strong showing at Magnolia Grove in Mobile, Ala., finishing her week with a 7-under-par 65 on the Crossings Course. She remains on top of the leaderboard at 19-under-par, with Hye-Jin Choi of the Republic of Korea in second at 17-under-par. Roussin-Bouchard, who earned medalist honors at Stage II in October, and Choi both returned four rounds in the 60s and head to the second week of Q-Series in prime positions to earn LPGA Tour status for 2022.
A positive and relaxed mindset
Twenty-one year old Roussin-Bouchard, only turned pro in August and won on the Ladies European Tou (LET) at the Didrikdons Skaftö Open two weeks later in just her second professional start. Commenting on her first week of the LPGA Q-Series and the week ahead, she said:
"I mean, it gives a lot of confidence, obviously, but it's going to be a different week, different course, different courses. So, the mood is going to be the same. I'll still be happy me, crazy me, but just on a different week.
"I'm surrounded with people that are very funny and we just created a very peaceful atmosphere, funny atmosphere, and just pressure-less atmosphere. I guess a lot of work is done before the tournaments."
She also revealed that she has her final university exams next Thursday too, so it's a very busy week ahead for Roussin-Bouchard.
Ladies European Tour players at the fore at LPGA Q-Series
Another LET star that shone this week was Australian Stephanie Kyriacou who shot the round of the week on Sunday, carding seven birdies and an eagle on Crossings No. 16 for a 9-under-par 63. The 21-year-old who won the LET Big Green Egg Open in June, commented:
"I think everything just clicked. Over the last couple days some things were working and some things weren't, and then today they just both were in sync."
Her two years on the LET took her to more countries than she could have imagined and paved her way to this week's success. She commented:
"I think it's a good pathway to the LPGA. I've made so many friends out there and you learn so much about your game playing in tournament mode and stuff."
Kyriacou came to Alabama directly from Spain and the LET's season-ending Andalucia Costa Del Sol Open De Espana. As all globe-hopping professional golfers know, jet lag is real and Kyriacou said the first few days in Mobile were rough.
"I remember saying to my caddie, Luke, on some of the holes, I'm like, 'I do not remember this hole at all.'"
But once the jet lag subsided, Kyriacou showed the LPGA Q-Series field the same fighting spirit she displayed on the LET. Kyriacou is in a tie for fourth with Europe's number one player Atthaya Thitikul, who shot rounds of 73, 65, 66 and 69 to go into week two at 13-under-par. The 18-year-old, 2021 LET Player and Rookie of the year, was playing it a little safe this week to ensure making it through the first cut, she said:
"Every day here I play really good. Like all four rounds it's really good rounds for me. But it's just like not good with putting a little bit because like the green is pretty tricky here as well. And same like today. I put myself really safe, really safe position for putting."
Seventy-four players make the cut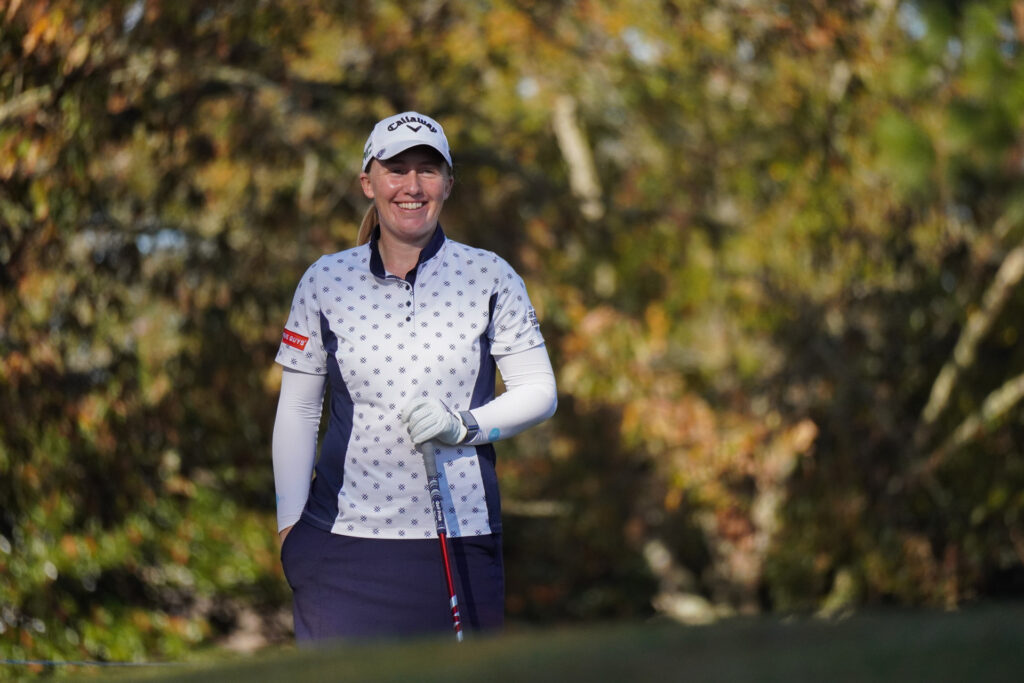 Gemma Dryburgh, Women & Golf's Tour Ambassador, came into the week feeling confident. The Scot shot rounds of 72 68 72 and finished with a fantastic 65 to climb the leaderboard in a tie for 11th at nine-under-par.
Japanese stars Ayaka Furue (T7) and Hinako Shibuno (T24) easily advanced to the second week, with Shibuno bouncing back from two difficult opening rounds that put her below the cut line through 36 holes.
Other players of note include England's Meg Maclaren who came back from disappointing first and second rounds of 73 and 74 to shoot seven-under-par over the weekend with two rounds of 68 and jump into a tie for 39th. Anne van Dam (T35), Sanna Nuutinen (T39), Linn Grant (T42) and Olivia Cowan (T52) have all advanced to week two.         
A total of 74 players made the cut at +1 and advanced to the second week of LPGA Q-Series, being held at Highland Oaks Golf Club in Dothan, Ala. LPGA Q-Series is composed of two 72-hole stroke-play events held on consecutive weeks, with scores cumulative over the two weeks. The 2020 competition was not held due to the COVID-19 pandemic, with Jeongeun Lee6 (2018) and Muni He (2019) taking medalist honors at the first two playings.
View the full LPGA Q-Series leaderboard here.
Other tour news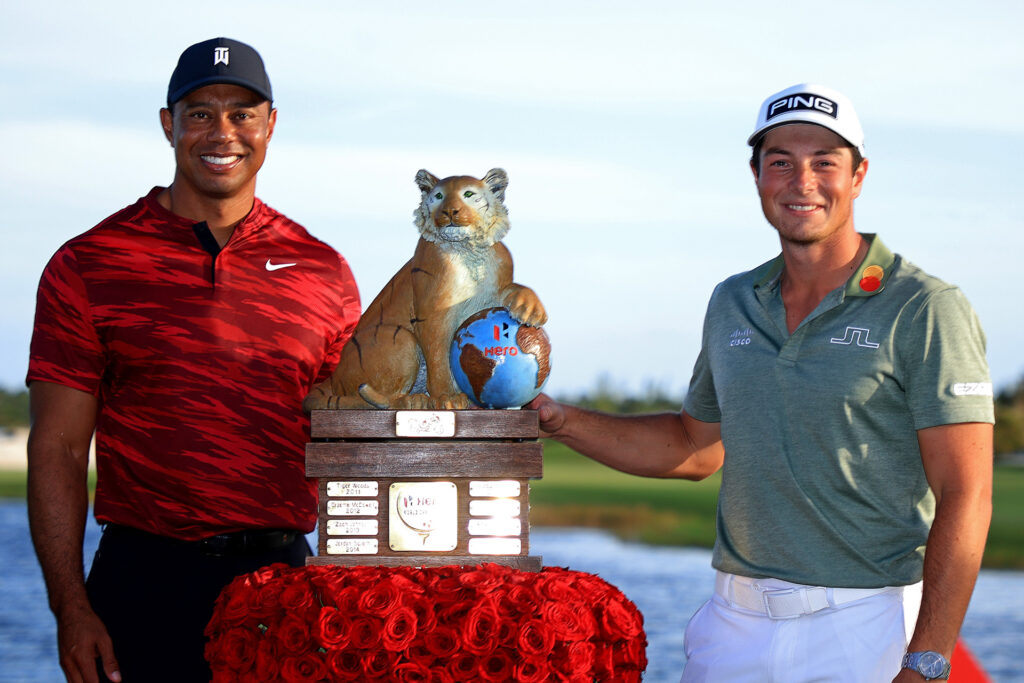 Viktor Hovland won the Hero World Challenge with a six-under-par final round of 66. The event held in the Bahamas and hosted by Tiger Woods saw the 24-year-old win his second title of the 21/22 PGA Tour season. The Norwegian successfully defended his World Wide Technology Championship title at the beginning of November.
American Collin Morikawa led by five shots going into the final round but ended up on 14-under-par after a four-over-par 76. Fellow American Scottie Scheffler also shot 66 for his final round to finish one shot behind Hovland.
The QBE Shootout takes place this week in Florida and is the final PGA Tour event of 2021.