The ecstasy and agony of golf - it was a real mix this week on tour with some fabulous wins but also disappointing near misses for some. Here's our weekly round-up:
Trish Johnson captured the Senior LPGA Championship on Sunday, adding to her previous victory in 2017, shooting a final-round 69 to finish one-stroke ahead of Wales's Becky Morgan. Johnson had spent the week before commentating on the AIG Women's Open at Carnoustie for Sky Sports Golf, so her preparation wasn't as conventional:
"I was commentating last week so I didn't exactly know how I'd play. But I'd practiced well the week before. I was trying to get a little less technical so it was actually good that I had a week off."
This approach worked as Johnson led through the first two rounds, but it wasn't an easy final round. Four birdies on the front nine saw Morgan take a two-shot advantage at the turn. Johnson then carded two birdies on 11 and 12 to get back into a tie for the lead.
"As soon as I saw Becky at seven under after nine, it was as though I sort of went oh crikey. Well, that's that then. It wasn't a case of I'm five-under and I'm a couple ahead of my playing partners. I was two behind and I know what she's like, I know how well she can play. It changed my perspective. It just freed me up really to go and make some birdies."
An unfortunate double from Morgan on the 16th spelt the end of her day and left Johnson needing a par on the last for the title. Afterwards, she said:
"I didn't look at the scoreboard all day. Obviously, No. 16 killed me. I left it in the wrong place off the tee on the left and just didn't really have much for a shot. Then, I hit a couple of bad putts and three-putted it so I think that was the momentum-killer. At that point, I asked my caddie where we were standing so then I knew that I was behind. I birdied seventeen so I was like well I don't really have anything to lose now.
"Eighteen I just hit my tee shot a little bit left and it went down the bank. Yardage-wise I could've had a crack at it, but it wasn't sitting quite right so I had to lay up. Then with the pin back it was kind of a hard third shot in. I'm really happy for Trish. I'm a little disappointed in my finish, but it's a good tournament."
Most of the time the walk up 18 is enjoyable, but with so much on the line, Johnson was feeling the magnitude of the moment, she said:
"You know when you're so desperate to win something and you haven't done it for quite a long time, you don't know how you're going to feel and it's horrible. I mean it really was horrible. That horrible feeling coming down 18 thinking I need 5 to win after I saw (Becky Morgan) miss her putt. You just think, if I don't win this I've really messed this up, and mind you, I've done that before. I hit an awful drive down 18 and I just thought the closest way in is just to go the direct route. It's not going to be very nice but it gives me a chance to just a sort of little wedge in."
A par at the last was enough to earn Johnson the victory at seven-under-par. Behind Morgan in second at six-under-par, Lisa DePaulo and Barb Moxness in a tie for third at four-under-par overall.
Roussin Bouchard claims maiden title in second professional event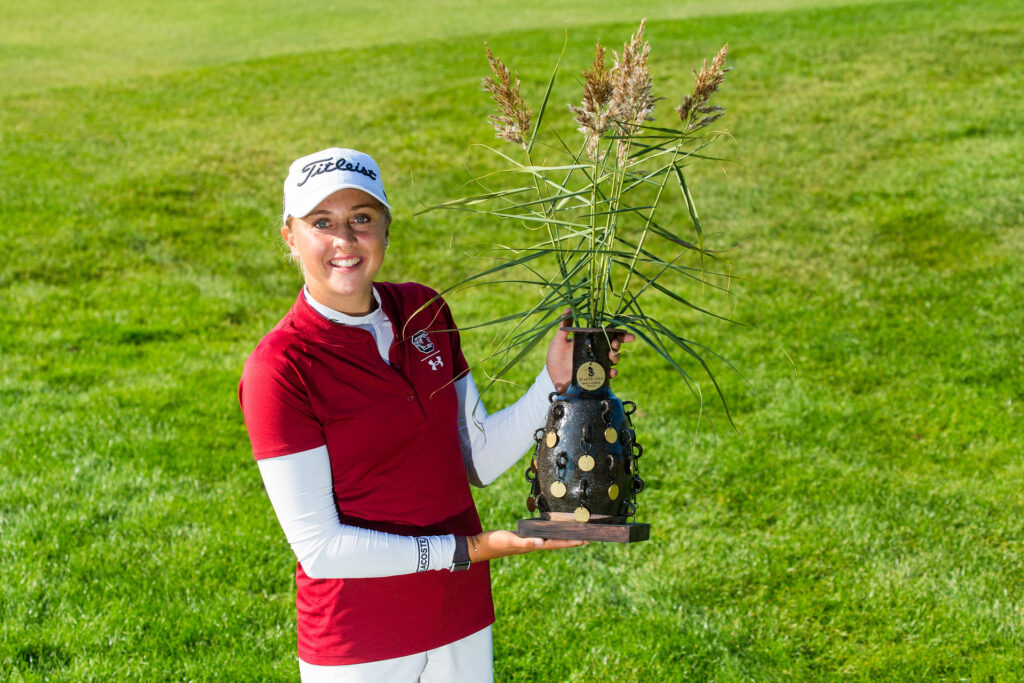 Pauline Roussin Bouchard is the Didriksons Skafto Open champion after edging out a fiercely contested final day with Magdalena Simmermacher on the Swedish West coast.
Despite having a four-shot lead heading into Sunday, things were anything but straightforward for the Frenchwoman, with the Argentine pushing her all the way until the final hole in Sweden, as she secured a one-shot victory with a final score of -11.
Roussin Bouchard claimed the victory in just her second professional event, having ended life as an amateur only a fortnight ago, and celebrated the occasion in the best possible manner with a final round score of 68 (-1).
"It was a little bit stressful to be honest, because I played great golf but the putts weren't going in, and when you see other people making birdies ahead of you it was quite stressful. But I always say 'it's all about the finish', and I made a birdie on the 17th so it definitely was all about the finish."
And she kept her nerve to keep that lead intact on the final hole, as she secured her first professional victory at just the second time of asking, having finished fourth in the Four Winds Invitational on the Symetra Tour earlier in the month.
Even if the French talent was feeling the stress, she never seemed to show it on the course, as she was constantly in good spirits with her mum on the bag, and she was keen to make the most of the victory with her by her side.
"It was a special moment to share with her, especially now I'm studying in the US so I don't see her that often. This was a win for my mum, my brother, father and grandmother watching from home. I'm the one doing it but I couldn't have done it without their support."
Simmermacher finished tied for second spot with the impressive Linn Grant, who shot 62 (-7) on the final day to rocket up the rankings, and give her a top three finish in her first professional event.
The 2017 Ping Junior Solheim Cup player was in inspired form around the greens in Sunday's action, as she didn't drop a single shot all day, and ended the day with a fantastic birdie on the last which was met with rapturous applause from the onlooking gallery.
Nuutinen closed the gap to the top two in the Race to Costa del Sol after her fourth-placed finish in Scandinavia, as she moves up to 1,281.27 points, and just 26.06 points behind second-placed Steph Kyriacou, while leader Atthaya Thitikul lies on 2,157.46 points.
Cantlay out-putts DeChambeau in gripping final round at BMW Championship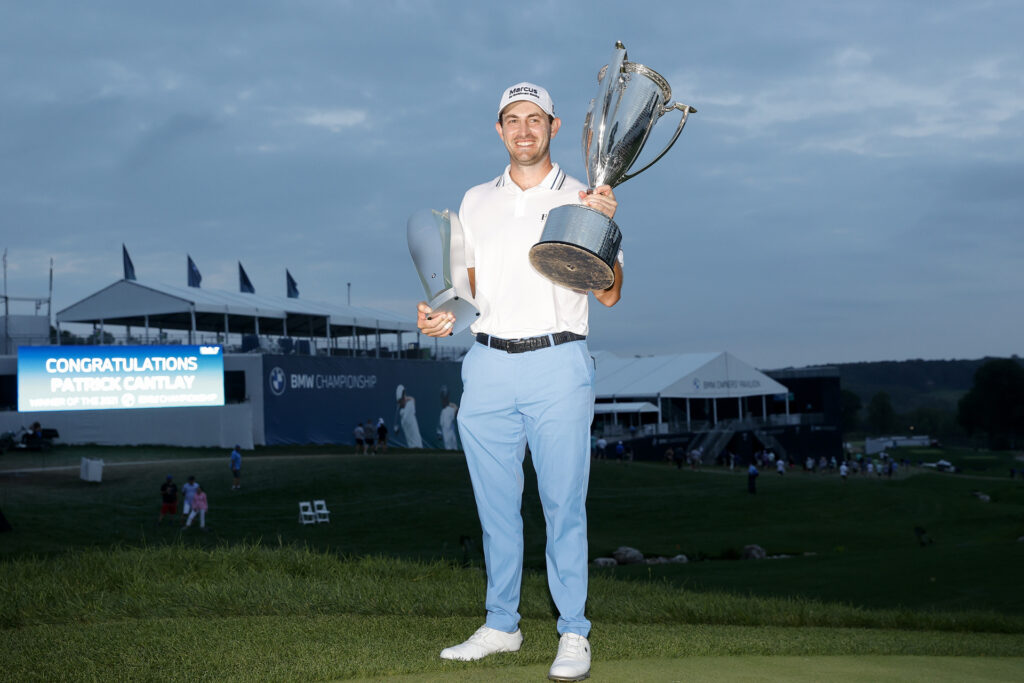 It was edge-of-your-seat viewing in the final round of the BMW Championship at Caves Valley on Sunday night. Not only did we have a two-man shootout, we also had the drama of finding out who would make the top 30 in the FedExCup rankings and take part in the Tour Championship.
Whilst Patrick Cantlay and Bryson DeChambeau were going head-to-head, it was the battle for birdies to finish with enough points to make it. The example of K.H. Lee below just shows how fine the margins were and eventually, it was a bogey on the last that cost him his Tour Championship place.
As you can see, it's not just a Tour Championship place that they were playing for. It was also agony for Alex Noren who missed a putt for par on 18 to drop to 33rd.
In happier news, Erik van Rooyen birdied 18 after hitting his approach shot to three feet, which means the South African will make his first Tour Championship in his first season on the PGA Tour. Sergio Garcia also birdied the final hole after nearly chipping in from the bunker to finish 28th in the FedExCup rankings.
Playing for the title, Cantlay and DeChambeau could not have been more different - one remaining ice cool and the other burning up the fairways. Both approaches seemed to work and it was nearly impossible to separate them. After draining a 20ft putt for birdie on the 18th, it felt like Cantlay had the edge heading into the play-off.
It took six holes to finally separate them with Cantlay holing another long putt whilst DeChambeau had another which just slipped past the hole. This was Cantlay's second win of the season and takes him to the top of the FedExCup standings going into the Tour Championship.
Højgaard wins the Omega European Masters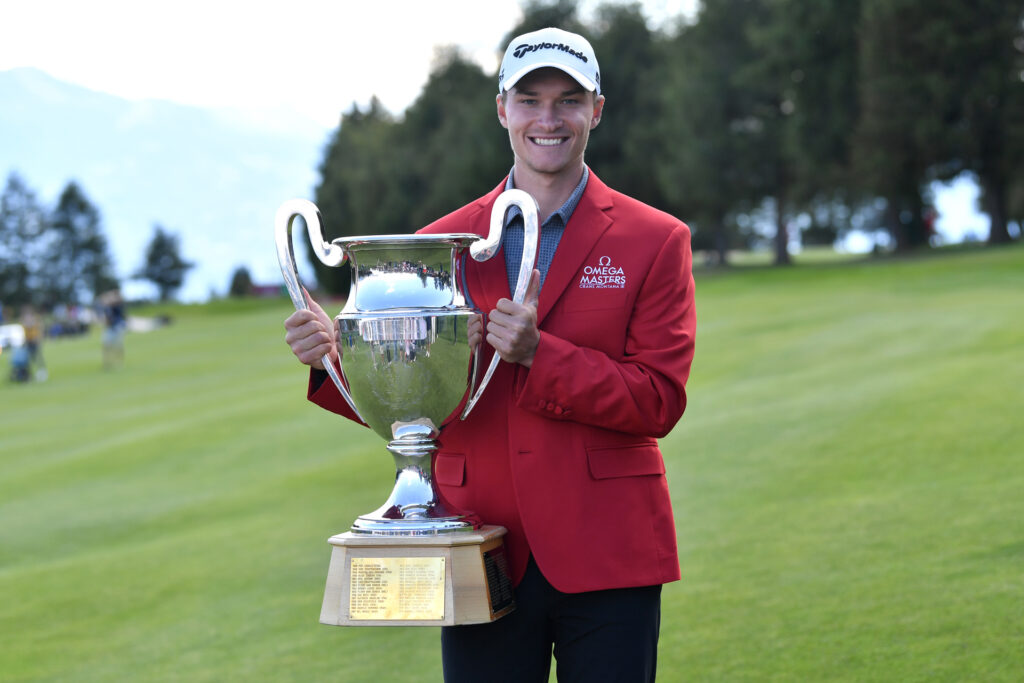 Denmark's Rasmus Højgaard shot a bogey-free round of seven-under-par to win the Omega European Masters in Switzerland. It was the birdie on the final hole that was to prove decisive, as he took the clubhouse lead and put pressure on his fellow players.
It came down to Austrian Bernd Wiesberger who had a one shot lead as he stood on the final tee. After pushing his tee shot into a fairway bunker, he then mis-hit his approach shot and the ball dropped into the pond by the green. He needed to get up-and-down to force a play-off but he left himself a 35-foot putt which he was unable to convert.
This is Højgaard's third European Tour victory and he's only 20-years-old, after his victory, he said:
"At the moment it's a bit surreal. I didn't expect to be in this position but it's amazing.
"I knew I had to make a birdie [at the 18th] to have a chance to maybe get in the play-off, so we were just trying to set up a chance.
"I made a birdie and then we had a bit of a strange ending. It was crazy."
Chien wins her third Symetra Tour title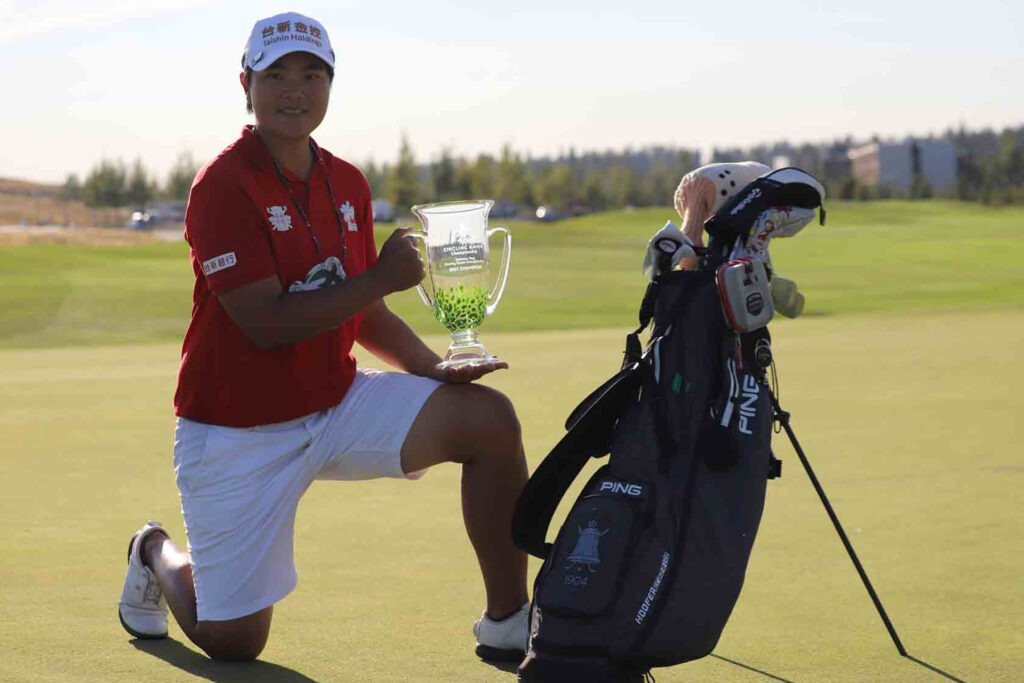 Peiyun Chien came into the Circling Raven Championship after three consecutive missed cuts. With a last-minute putter change, she carded 19 birdies and three bogeys over three days to finish -16, good enough for a one-shot victory over Demi Runas. It was Chien's win on the Symetra Tour.
"I think the course condition was really good and everyone played very well. You need to putt very well here and make more birdies to win a tournament. I wasn't playing very well this year so this win gives me a lot of confidence to fight until the end."
The Hitachi Ladies Open champion spent the first two days pushing her own cart. Recognising she was tired she called a good friend, Min Chen, to see if she would be able to fly out on Sunday to caddy for the final round. Chien felt the support not only from her caddy today but her fellow Tour Members this whole week.
"Because I (felt) like on my back nine yesterday I was too tired to push the cart by myself and needed someone to help me, I called (Min) last night and said if you can come that would be great and let's enjoy this week.
"I met a lot of new friends this week and we had a lot of competitions for chipping which made me better. I learned so much from every Tour (Member). So, I am happy to be on Tour to continue to get better."
Which other tours would you like us to report on? Drop us an email with your request here.