LPGA Q-Series starts today and it's set to be a gruelling couple of weeks ahead. The LPGA caught up with Gemma Dryburgh ahead of day one.
There are a tough couple of weeks ahead for the LPGA Q-Series players who are looking to secure their LPGA Tour cards for 2022, as they take on two 72-hole, stroke-play events held on consecutive weeks. Scores will accumulate over the two weeks and there will be a cut after the first week to the lowest 70 players and ties. The top 45 players, plus ties, will receive 2022 LPGA Tour status.
This week they are playing at Magnolia Grove in Alabama on the Falls and Crossings courses. Next week they play Highland Oaks Golf Club.
A global field at LPGA Q-Series
The LPGA Q-Series talent pool is deep with a range of players coming to compete from all over the world. These include:
29 Symetra Tour winners:
Nicole Broch Estrup, Emma Broze, Ssu-Chia Cheng, Peiyun Chien, Isi Gabsa, Laura Gonzalez Escallon, Sophie Hausmann, Nuria Iturrioz, Janie Jackson, Lauren Kim, Frida Kinhult, Min Seo Kwak, Mi Hyang Lee, Fernanda Lira, Alejandra Llaneza, Meghan MacLaren, Kristy McPherson, Sydnee Michaels, Kum-Kang Park, Maria Parra, Louise Ridderstrom, Alena Sharp, Sarah Jane Smith, Linnea Strom, Kelly Tan, Bailey Tardy, Prima Thammaraks, Alana Uriell, Sarah White
12 LET winners:
Nicole Broch Estrup, Ssu-Chia Cheng, Anne van Dam, Nuria Iturrioz, Steph Kyriacou, Mi Hyang Lee, Meghan MacLaren, Emily K. Pedersen, Pauline Roussin Bouchard, Hinako Shibuno, Klara Spilkova, Atthaya Thitikul
Eight amateurs:
Karen Fredgaard, Yu-Chiang Hou, Yu-Sang Hou, Hyo Joon Jang, Gina Kim, Polly Mack, Brooke Matthews, Beatrice Wallin
Seven players in the top 100 of the Rolex Women's World Golf Rankings:
Ayaka Furue (No. 14), Atthaya Thitikul (No. 18), Hinako Shibuno (No. 38), Hye Jin Choi (No. 53), Na Rin An (No. 67), Emily K. Pedersen (No. 71), Steph Kyriacou (No. 77)
Three JLPGA Tour winners:
Ayaka Furue, Kristen Gillman, Hinako Shibuno
Three Solheim Cup players:
Kristy McPherson, Emily K. Pedersen, Anne van Dam
Two LPGA Tour winners:
Mi Hyang Lee, Hinako Shibuno
Two KLPGA Tour winners:
Na Rin An, Hye Jin Choi
Amongst the players, you will see some very familiar faces including Atthaya Thitikul, Hinako Shibuno, Anne van Dam, Emily K. Pedersen and Meghan MacLaren.
Q&A with Gemma Dryburgh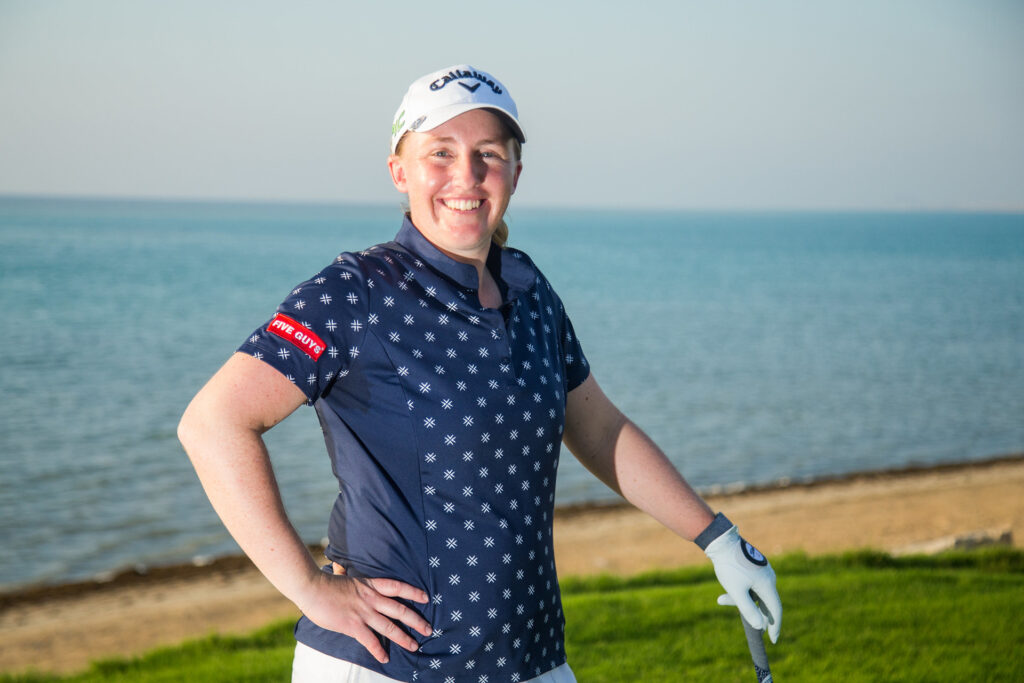 Gemma Dryburgh, Women & Golf Tour Ambassador, is also teeing it up this week and will be coming in with some confidence after winning the NWGA Q-School prep event on the same golf courses just two weeks ago.
Here she spoke to the LPGA media team:
How much confidence are you bringing with you into this week?
A lot of confidence. Obviously winning anywhere is nice, I played well on both courses, so that gives me a lot of confidence, and kind of having those visuals of where to hit good shots is nice to have. I'm just bringing a lot of confidence in and feeling good with my game.
From that win what positives did you take away from the win two weeks ago as far as your game goes?
I felt like I was putting well, hitting it well off the tee, putting myself in pretty good positions and gave myself a lot of birdie chances, which hopefully I can do the next four days and then next week, as well. Just feeling good with my whole game really.
What does it feel like coming back here to battle for an LPGA Tour card?
It's obviously not somewhere you want to be, but you've just got to get it done. It's kind of like one of those weeks where you just keep your head down and try to just play one shot at a time. Obviously, it's a long slog, eight rounds, but one round at a time. But it's not somewhere you want to come back to, so I've just got to get the job done, I guess.
What did you like most about both courses?
They're both really good courses. I think Falls might be more difficult but we'll see. Just depends how they set it up. But they're both really good courses and you need to hit good shots. They're quite generous off the tee, but I think you need to position well on the greens as they're quite quick.
What are you most looking forward to about Q-Series? It's a long, gruelling two weeks of golf, but there's got to be some positives.
I'm looking forward to playing with Emily Pedersen, so that will be good fun. She's obviously a great player. She played Solheim this year, so that will be good fun the first two days. Both courses are great, and they're beautiful surroundings, as well. My parents are here, as well. They haven't been able to come to the States since before Covid, so they'll be able to watch me play, which will be nice.
It's certainly going to be a mentally and physically tough couple of weeks for all players, we wish Gemma and the rest of the field the best of luck.