Where would your bucket list golf destination be? The team at Women & Golf pick six places they would love to play.
It's been a busy start to the year at Women & Golf and with the cold and wet weather, there has been very little golf played by any of us here at Women & Golf HQ. This got us thinking about the golf courses we would love to play around the world.
Not surprisingly, The Old Course at St Andrews was right at the top for all of us. Would you agree that it's maybe the one course that all golfers want to play at least once in their lifetime?
After a little more discussion, we chose two golf courses each, giving a reason for our choice. Here are Women & Golf's six bucket list golf courses:
Sunningdale Old Course, Surrey, England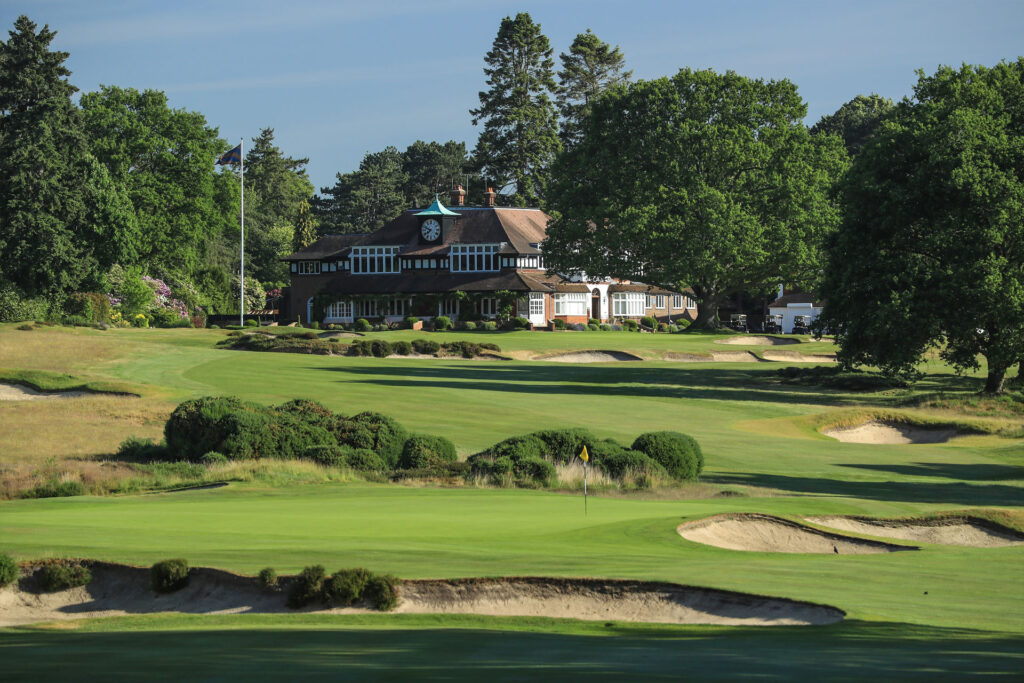 Forward Tee 5844 yards, Par 70
Sunningdale's Old Course was designed by Willie Park Junior, who won The Open in 1887 and 1889, and opened in 1901. The land on which it was constructed belonged to St. John's College, Cambridge and mainly consisted of heather, gorse and pine trees.
Sunningdale has hosted many prestigious events in golf, including the British Masters, Walker Cup, Women's British Open, and The Senior Open Championship. It will also host the Curtis Cup in 2024.
W&G's Jane: I love the coast but I also loves trees so this should tick the box as they say "Chopped from a pine forest but routed like a links, with the ninth at the far end of the property, it plays like a links, too, for there's a sand base beneath the turf."
Tara Iti, Mangawhai, New Zealand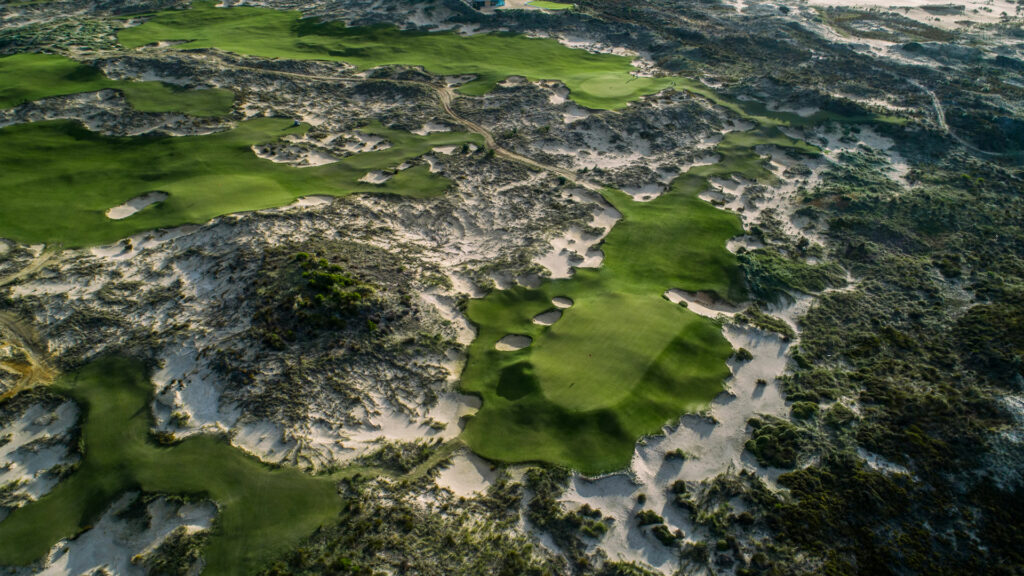 Forward Tee 5734 yards, Par 71
Number two in Golf Digest's current World's 100 Greatest Golf Courses. Tara Iti in New Zeland was built by American designer Tom Doak from what had been a pine-covered Sahara along the eastern coast of the North Island.
It's far more links-like than the country's other coastal courses, most of which are on rock. Doak and design associate Brian Slawnik spent more than two years gently resculpting the sandy soil into hummocks, punchbowls and sand dunes that look like they were formed by wind and vegetated by nature. There's lots of sand but no bunkers. Golfers may ground the club anywhere.
W&G's Jane: The course is only 7 years old but looks amazing! "With holes inspired by Cypress Point, Royal Dornoch and Royal St. George's, and views everywhere of the Hauraki Gulf, this might be New Zealand's answer to Pebble Beach's Carmel Bay."
Connemara Golf Links, Galway, Ireland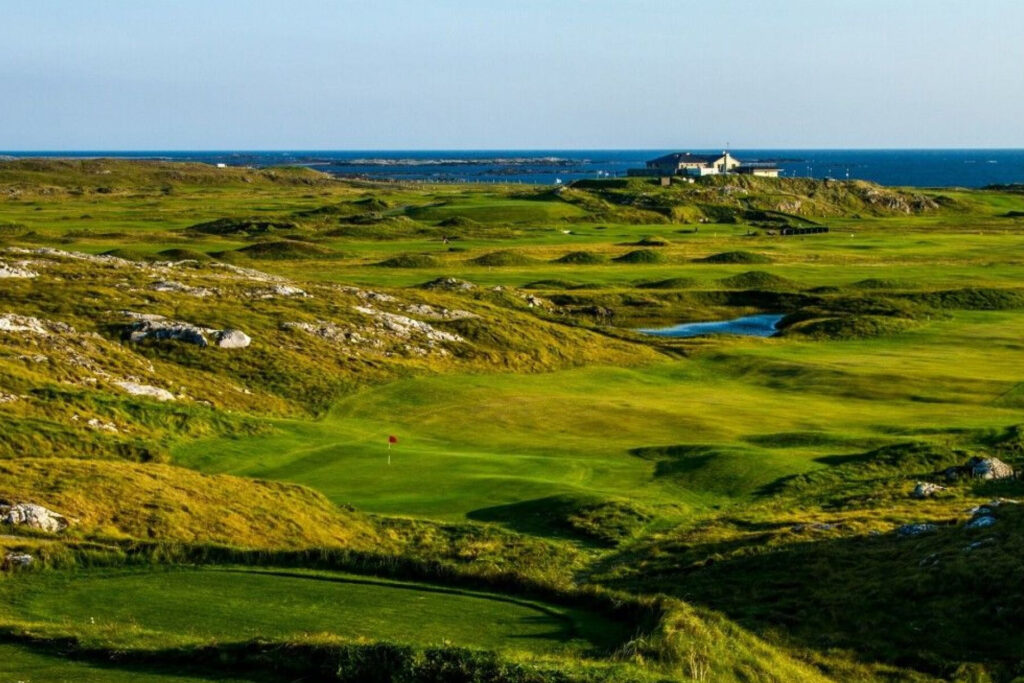 Forward Tee 5460 yards, Par 72
The 27 hole Championship Links course situated along the majestic west coast of Connemara, surrounded by the Atlantic Ocean and 12 Bens Mountain range was designed by Eddie Hackett and opened in June 1973. This beautiful isolated links course is a testament to the vision of her founders and in the short years since, it has become established as one of the finest in the country and plays host to the longest running Pro-Am in Ireland.
A truly natural links with the unique addition of a rugged, rocky landscape with breathtaking view on every hole is a challenge to all. An additional 9 holes designed by Eddie Hackett and Tom Craddock were introduced in 2000. A true gem to be discovered and enjoyed, this is not only the highest ranked course in Galway but also the only links course and played host to The Irish Amateur Close Championship in 2013.
W&G's Emma: I am still yet to play golf in Ireland and it is top of my list as the country I would love to visit to play. If I am honest there are so many fantastic courses to choose from across Ireland. A friend brought Connemara to my attention and I am blown away by the sheer beauty of the course. I definitely think I could be up to the challenge!
The Links, Belle Mare Plage, Mauritius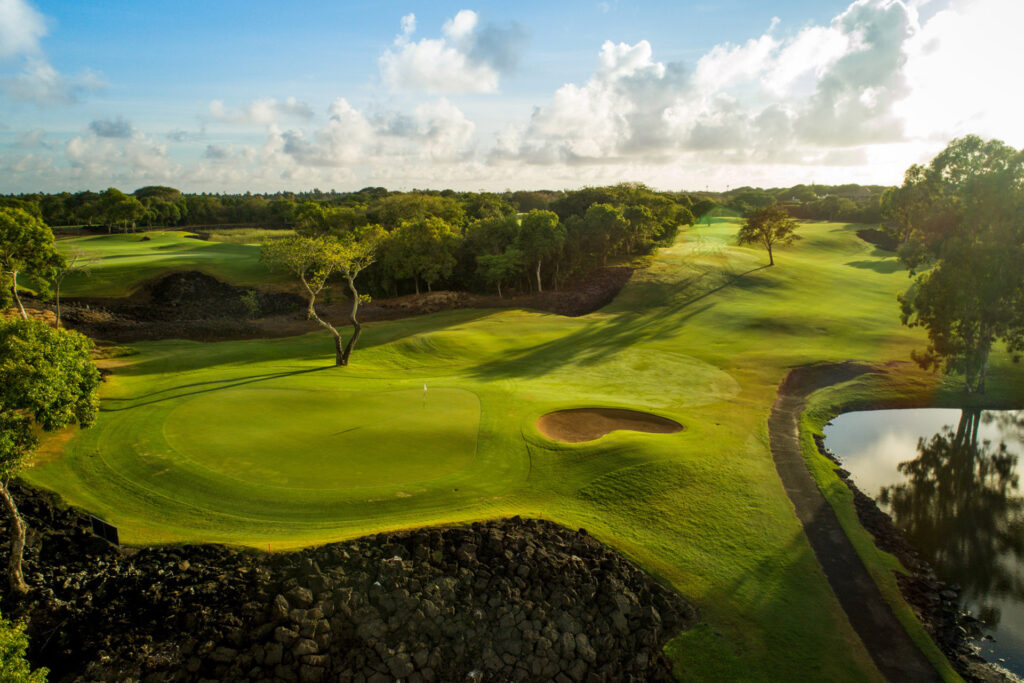 Forward Tee 4622 yards, Par 71
The Links course at Belle Mare Plage on the east coast of Mauritius is the more accessible of two 18-hole layouts that are in play at this upmarket resort. The Legend course, which is exclusively the preserve of hotel residents, appeared first in 1994 with the Links course following eight years later.
It was laid out by Rodney Wright and Peter Alliss and is a very different course to its sister. Whereas the Legend was relatively flat, the Links rises and falls over at the distinctly undulating ground and, combined with the numerous piles of black volcanic rock that decorate most holes, make for an interesting test.
W&G's Emma: In 2021 we ran a feature on Belle Mare Plage and since then it's been added to my "must play" list. As I sit here in the middle of winter, a warm golfing destination would be absolutely amazing. The resort is popular with women golfers and is well set up for golf trips. I chose The Links over The Legend but to be honest I'd happily play either. Oh to be on a tropical island!
Trevose Golf & Country Club, Cornwall, England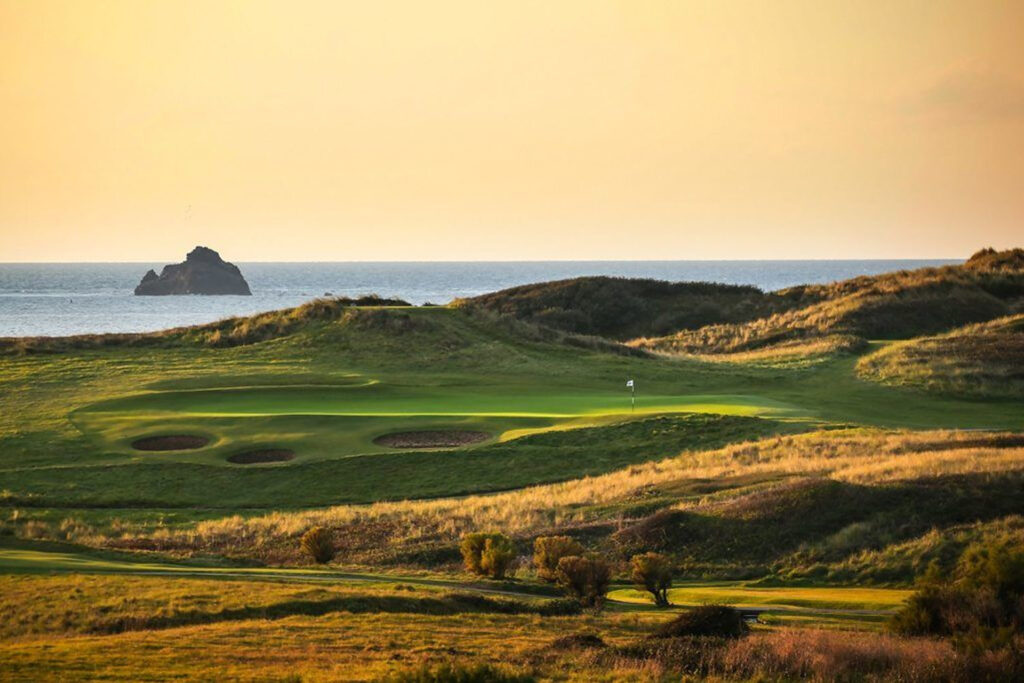 Forward Tee 5855 yards, Par 72
Trevose Golf & Country Club is located on the north Cornish Coastline. Opened in 1925 the Championship Course has played host to The Brabazon Trophy (2008), The McGregor Trophy (2012), the English Men's County Finals (2017), and the inaugural farmfoods European Legends Links Championship (2019) in recent years. Ranked as one of the top links courses in the British Isles it offers a unique golfing experience, 12 months of the year.
Along with the likes of Augusta National, Pine Valley, Sunningdale, Royal Portrush and Muirfield Trevose is in good company within the 'Colt' family of courses.
W&G's Kim: Although I have played quite a few different courses around the UK, I am yet to tick off Trevose. The views from any part of the course are spectacular. When W&G's Jane played in the Atlantic Pairs last year, her report back on how great the course was has made me want to play it even more!
Pebble Beach, California, USA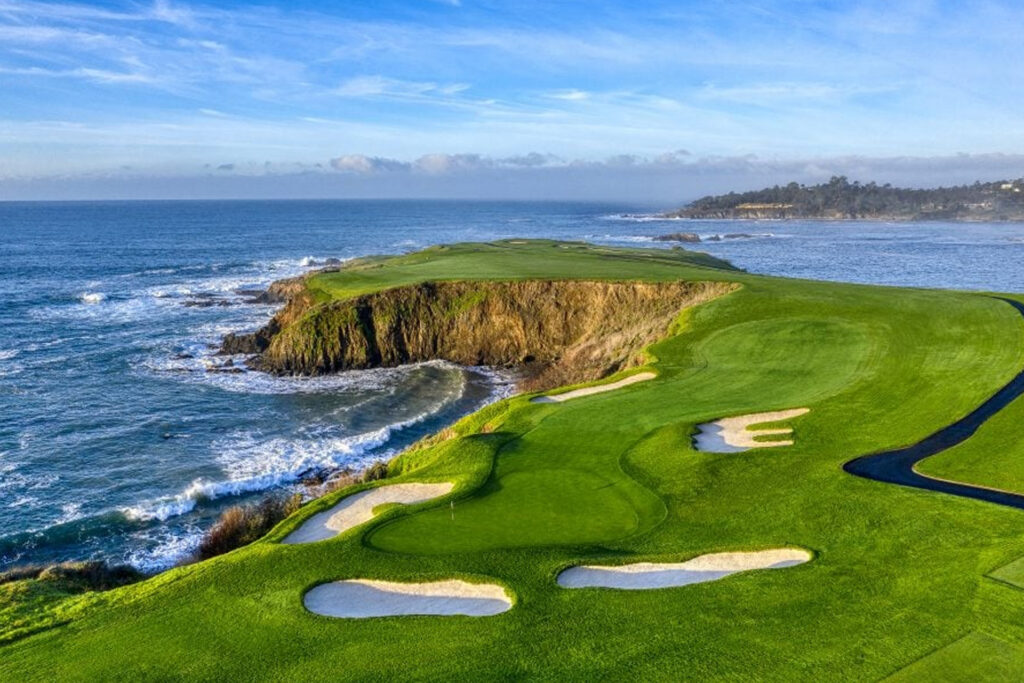 Forward Tee 5210 yards, Par 72
Pebble Beach Golf Links, is unanimously rated the No. 1 Public Course in America. The course was designed by two amateur golfers Jack Neville and Douglas Grant, although neither had any experience in course design, the pair designed a championship course that has seen remarkably few changes over the years.
Just 10 years after Pebble Beach opened, the star power of Bobby Jones introduced the golfing world to the course at the 1929 U.S. Amateur. Pebble Beach has been an iconic championship venue ever since. The 2019 U.S. Open marked Pebble Beach's 13th USGA Championship and sixth U.S. Open.
Pebble Beach is the only course to host USGA championships in back-to-back years more than once and will host 10 future USGA championships, the next being the 2023 U.S. Women's Open and the 2027 U.S. Open Championship.
W&G's Kim: I am so looking forward to seeing the best women golfers on the planet take on Pebble Beach at the beginning of July at the U.S. Women's Open. To me, it is such an iconic course and just to be able to say that I had played it would be fantastic.
Where would your bucket list golf destination be? Join the conversation on Facebook.