Everything you need to know about the 2022 Amundi Evian Championship - facts, prize money, tee times and how to watch. Plus who we think will win.
It's time for the fourth women's Major of the year, the Amundi Evian Championship from July 21-24. The only Major, on both the men's and women's tours, to be played in continental Europe. The Major now seems to have a permanent spot in July, making it the fourth rather than last women's Major of the season.
With temperatures set to be in the high 80s to mid 90s all week, it's going to be a scorching week on the fairways in France.
Here's all you need to know about the 2022 Amundi Evian Championship.
Amundi Evian Championship Fast Facts
Host: Evian Resort Golf Club, Évian-les-Bains, France. This is the ninth edition of the Amundi Evian Championship since it became a major championship in 2013. From 2000-2012, the tournament was named the Evian Masters and was held as a non-major event. The Evian Masters was held solely as an LET event from 1994-1999 . Amundi, one of the largest asset management companies in Europe, was named title sponsor of the tournament on February 1, 2021.
Set-up: The Champions course will play approximately 6,527 s, par 71 (35-36). The yardage for each round of the championship may vary due to course setup and conditions.
Field: 132 golfers, from 29 countries. After 36 holes the field is cut to top 60 and ties. View the full field here.
Purse: In May it was announced that the Amundi Evian Championship prize fund would increase by $2 million to $6.5 million.
Champion: The winner receives the Amundi Evian trophy, a cheque for $1 million.
Current champion: Last year, Australia's Minjee Lee overcame a seven-shot deficit to win. A bogey-free 64 set up a play-off with 54-hole leader Jeongeun Lee6, where Lee won on the first play-off hole.
Who will win?
It seems a little cliched but it's hard to look past the three Major winners so far this year.
Jennifer Kupcho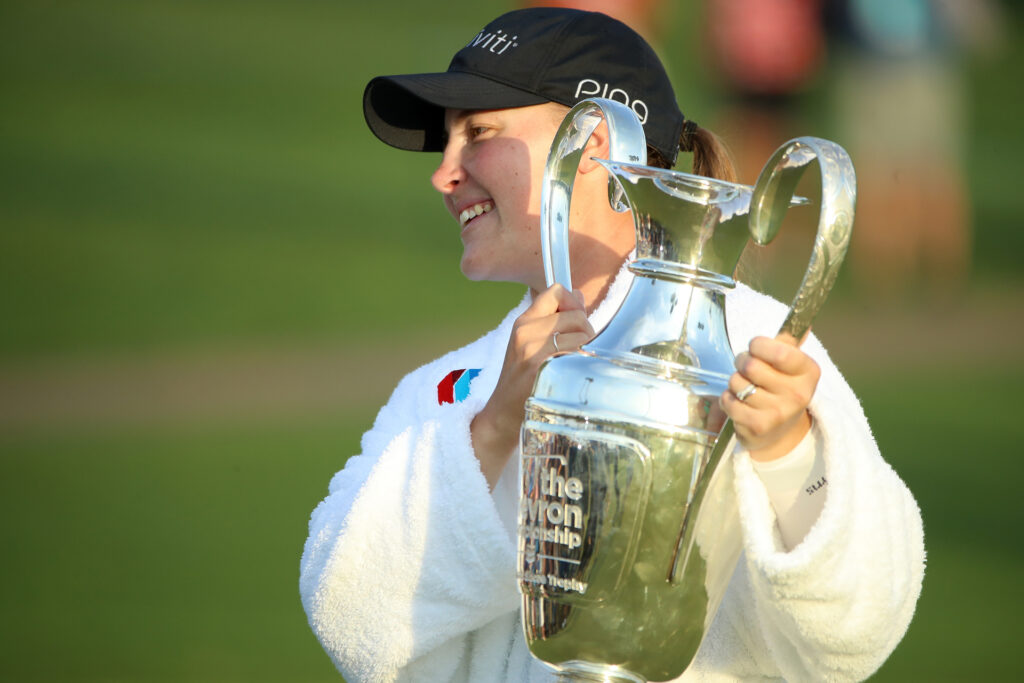 Kupcho won her first Major at the first Major of the season when she took a six-shot lead into the final day at the Chevron Championship. In the end she won by two shots after a slightly shaky final round.
However, after winning the Meijer LPGA Classic for Simply Give last month and the Dow Great Lakes Bay Invitational with Lizette Salas on Saturday, it would be difficult not to pick her as someone who may contend. The 25-year-old American is also the first player to reach three wins this season.
In Gee Chun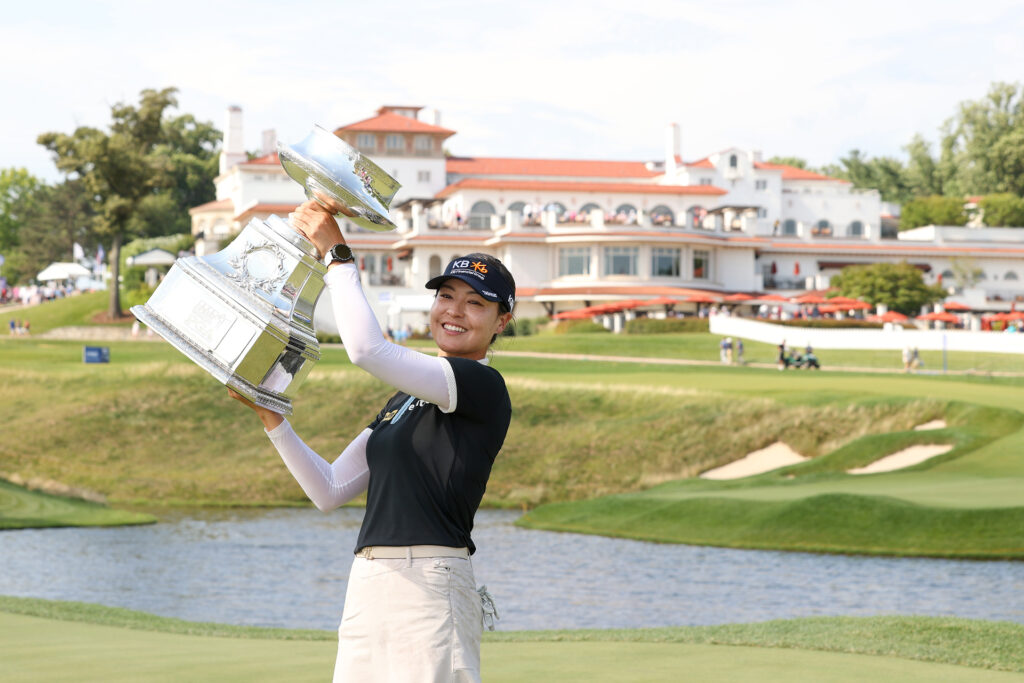 It's only been three weeks since the last women's Major, the KPMG Women's PGA where In Gee Chun collected her third Major title. After dominating for three days, like Kupcho, the same couldn't be said for her final round but, as Lexi Thompson's round imploded before our eyes, Chun held her nerve to take the victory.
The 27-year-old has also won the Amundi Evian Championship before back in 2016. If she displays the dominant form she had at the KPMG Women's PGA and keeps it up for four rounds, she will be hard to beat.
Minjee Lee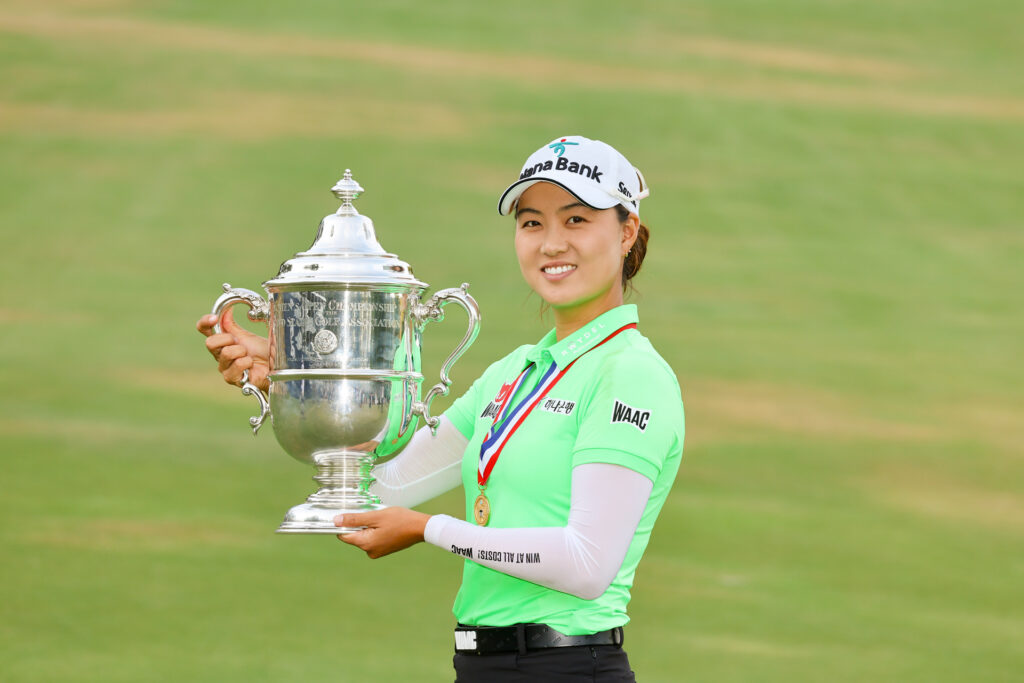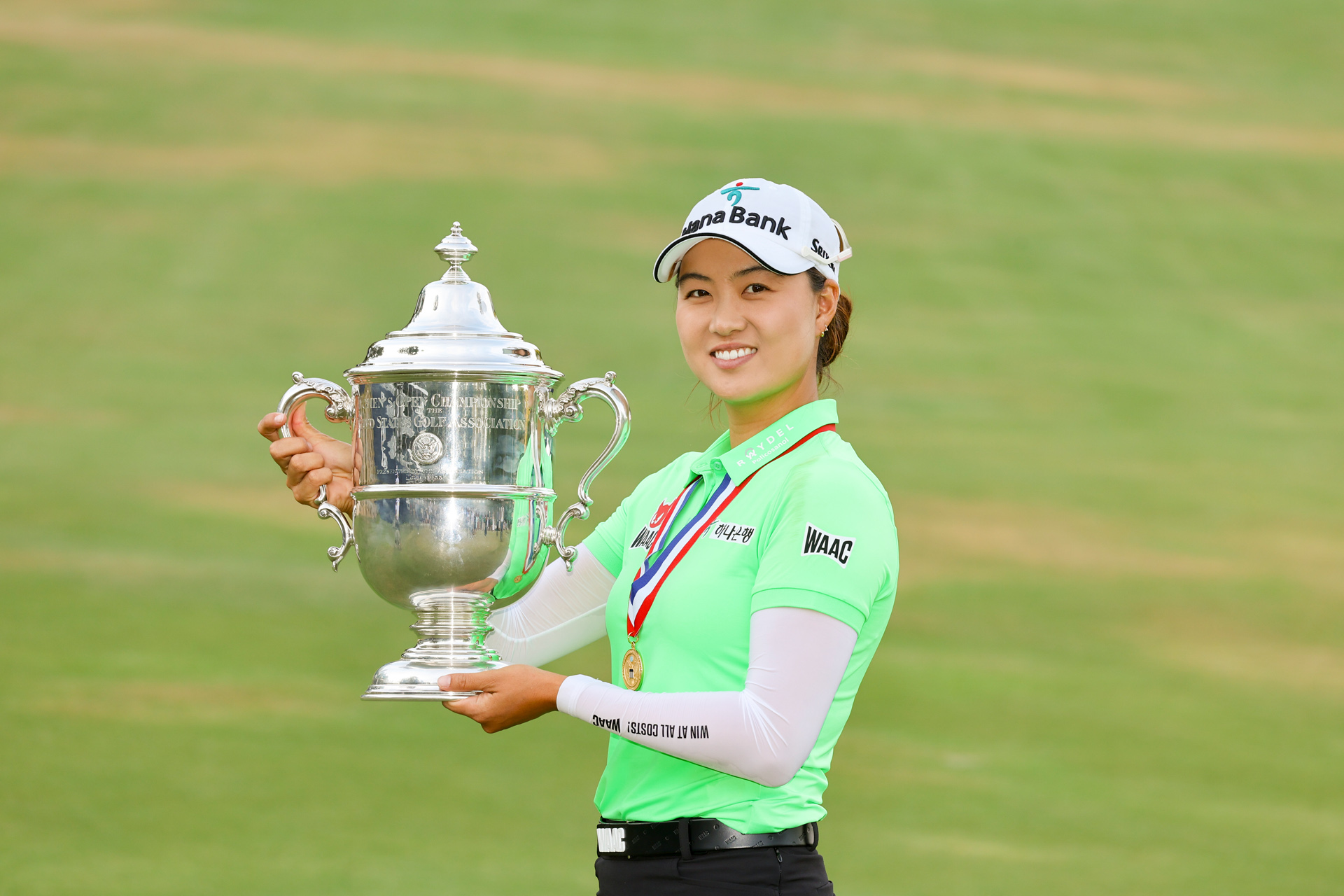 Current defending Champion and 2022 U.S. Women's Open winner Minjee Lee will probably be at the top of a lot of golf fans' prediction lists. She came from seven shots behind last year to force a play-off, so she knows how to win on this stage.
As well as winning her dominating win of the U.S. Women's Open, the 26-year-old Australian finished second at the KPMG Women's PGA after coming back into contention when she started the day six shots back. It's a challenge that she relishes:
"It was hard, but it was super fun. We play for these types of Sundays."
With her motto "Win At All Costs" Lee's going to come in fighting.
2022 Amundi Evian Championship Tee Times
View the Amundi Evian Championship tee times here. Keep an eye on the live leaderboard here.
How to watch the Amundi Evian Championship
It's not quite wall-to-wall coverage like we had last week at The 150th Open, but there is certainly a lot more than we had at the last women's Major, the KPMG Women's PGA. There will be 26 hours of coverage in the UK across the championship days.
UK - Sky Sports Golf LIVE golf times (BST) below:
Thursday 21 July - 10:00am to 5:30pm
Friday 22 July - 10:00am to 5:30pm
Saturday 23 July - 10:30am to 4:00pm
Sunday 24 July - 10:30am to 4:30pm
Coverage will also be available via Sky Sports Golf's YouTube channel and we will share the links here when we have them.
Day One coverage
Day Two coverage
Day Three coverage
Day Four coverage
USA - NBC, USA Network and Peacock LIVE golf times (ET) below:
| | | | |
| --- | --- | --- | --- |
| Date | Golf Channel | CNBC | Golf Channel (stream) |
| Thursday 21 July | 5-7am / 9:30-11:30am | | 7-8am / 11:30am-12:30pm |
| Friday 22 July | 5-7am / 9:30-11:30am | | 7-8am / 11:30am-12:30pm |
| Saturday 23 July | 5:30-9:00am | 9:00-11:00am | |
| Sunday 24 July | 5:50-9:00am | 9:00-11:00am | |
Make sure you're following the LPGA, LET and Amundi Evian Championship on social media to keep up to date with everything that is going on.