Here's all you need to know about the fourth Augusta National Women's Amateur (ANWA), including the ones to watch.
We all know that Augusta National never disappoints when it comes to producing dramatic final rounds whether it be the men battling it out for the coveted green jacket or the best women amateurs looking to add their names to this relatively new but prestigious amateur title.
This will be the fourth Augusta National Women's Amateur (ANWA) and if the last three are anything to go by then it's definitely not going to disappoint.
Previous ANWA championships
In 2022, the championship belonged to Anna Davies a 16-year-old golfer from California, a high school sophomore from Spring Valley. Wearing a distinctive bucket hat, the American started the final day two strokes off the lead.
Davies took August National in her stride, only having one bogey on the third hole. She also had no issues with Amen Corner, with bridies at 12 and 13. Apart from her practice round on Friday, this was the first time she had played at Augusta. In fact, she said she hadn't really watched the Masters on television. Maybe that helped her to keep her composure?
A final round three-under-par 69 put Davis in the clubhouse at one-under-par. As Lattana Stone was unable to maintain her advantage, Davis watched on via the television coverage. When Stone wasn't able to make par, Davis became champion.
In 2021, Tsubasa Kajitani became the first player from Japan to win at Augusta. Her victory came after favourites got eaten up by Amen Corner and the 17-year-old was able to hold her composure to win on the first play-off hole.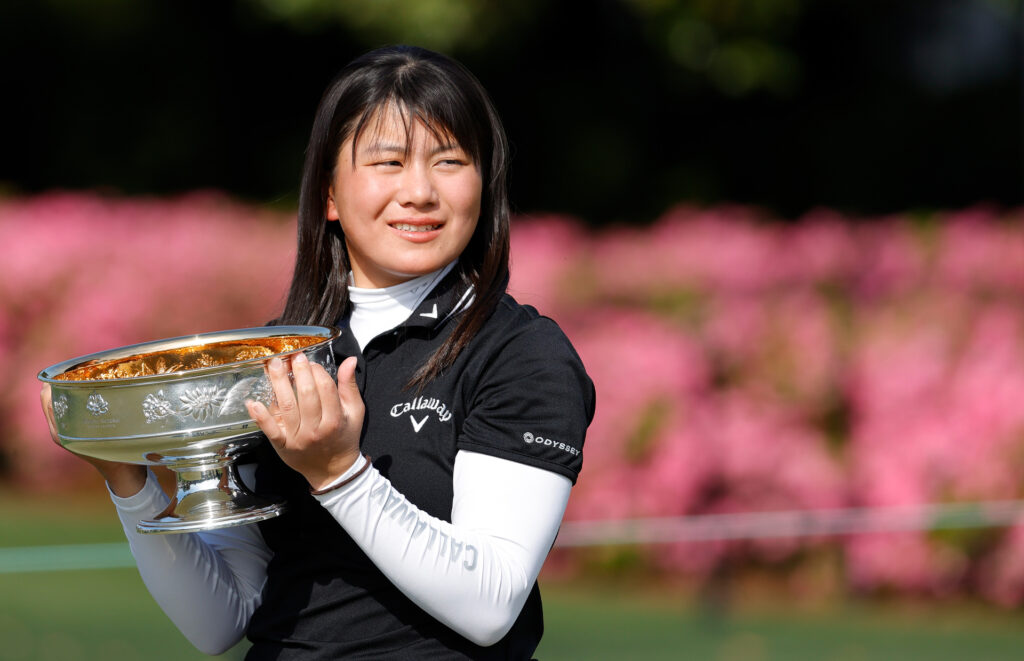 In 2019, the now Major Champion, Jennifer Kupcho overcome a migraine to go five-under-par on the final six holes, shooting 67 to win by four strokes from Maria Fassi.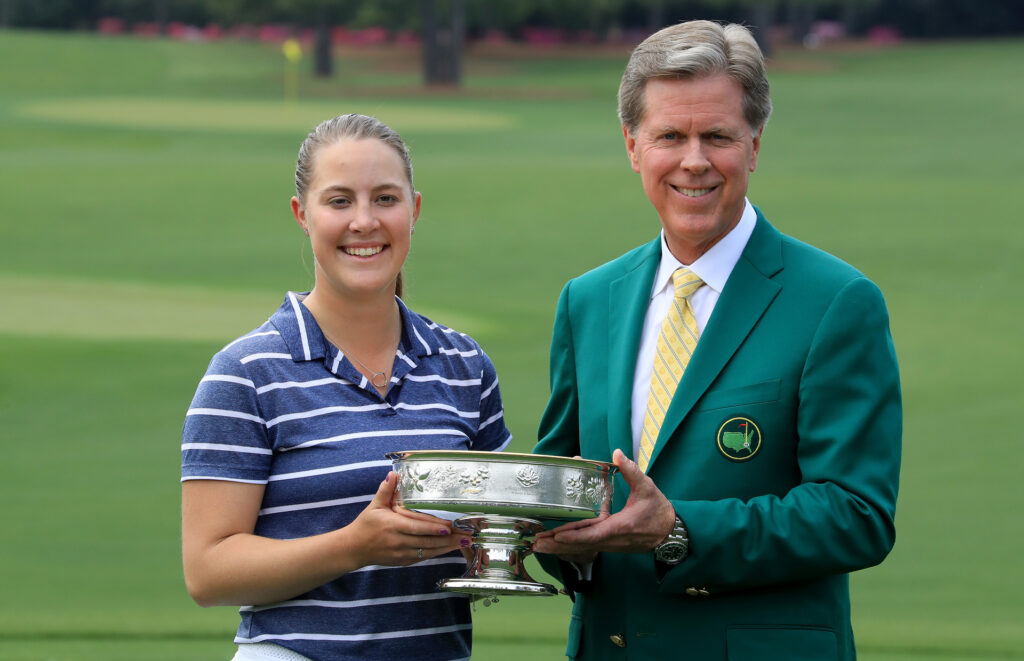 Both Davies and Kajitani will be competing at this year's championship.
What you need to know
Like last year, the field contains 72 players who will compete over 54 holes of stroke play. The first 36 holes will be played at Champions Retreat Golf Club on March 29 and 30.
After two rounds there will be a cut. Unlike previous years, it will now be the top 30 and ties that will go through to the final round at Augusta National. Before there used to be a play-off to secure the coveted final spot.
The full field will play a practice round at Augusta National Golf Club on March 31, whilst those who made the cut will compete in the final round on April 1.
29 of the top 30 players
The 2023 ANWA features 29 of the top 30 players in the current women's World Amateur Golf Ranking (WAGR) and included each of the top 45 eligible amateurs when invitations were sent out after the final WAGR of 2022.
Twenty countries are being represented at this year's championship. There are 41 international players and 31 from the United States. Of the international players, the largest represented country is Japan with 10 players in the field. Six are making their debut whilst four are competing for the second time including 2021 ANWA champion Tsubasa Kajitani.
England has five players in the field, 2022 Women's Amateur Champion Jess Baker, Charlotte Heath, Caley McGinty, Amelia Williamson and Lottie Woad.
It's also worth noting that all top 10 players in the WAGR will be competing. Six of the top 10 players are returning to the Augusta National Women's Amateur, including Rose Zhang (1), Ingrid Lindblad (2), Rin Yoshida (4), Rachel Kuehn (7), Amari Avery (8) and 2022 ANWA Champion Anna Davis (9). Whilst Saki Baba (3) Cayetana Fernandez Garcia-Poggio (5), Yuna Araki (6) and Sayaka Teraoka (10) will be making their first appearance.
ANWA ones to watch
With five English players in the ANWA field, Becca Hembrough England Golf's Performance Manager (Women's Golf), gives her thoughts on their chances:
"The team at England Golf are beyond excited to have five English players in this world class event. These five include four European team champions and the Women's Amateur Champion. All very strong US collegiate players and going in with some great form.
"The national coach Steve Robinson is out there supporting the preparations and caddying for Lottie Woad.
"It will be an incredible week for all of them and their families."
Apart from the English contingent, who else may be challenging to win the fourth edition of the ANWA.
Rose Zhang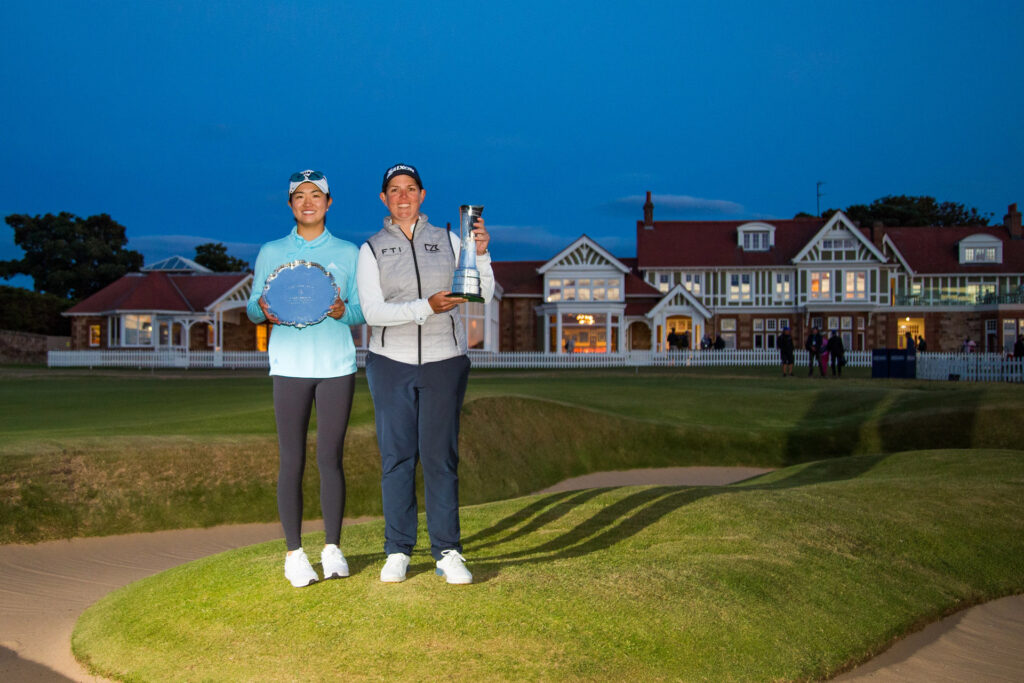 As the top ranked amateur, Rose Zhang is again in the spotlight as she chases a first victory at the ANWA. Having competed at all editions of the championship, she has vast experience in the event and had a best place finish of third in 2021.
The Stanford University sophomore has eight victories in 15 collegiate starts and is a three-time McCormack Medal recipient as the leading player in WAGR in 2020, 2021 and 2022.
Saki Baba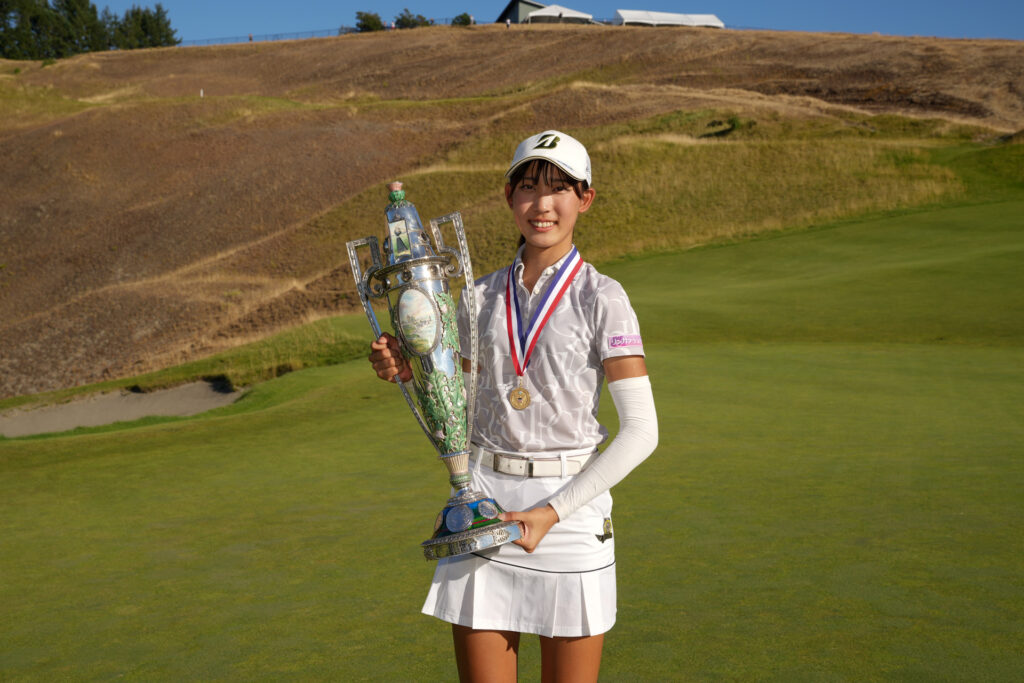 Seventeen-year-old Saki Baba stormed into the media spotlight when she won the U.S. Women's Amateur last year at Chambers Bay with the largest winning margin since 1961.
Displaying superb ball striking, near-flawless putting and a killer competitive instinct, Saki Baba put on a clinic at the U.S. Women's Amateur Championship.
The Japanese player defeated 21-year-old Monet Chun of Canada, 11 and 9. With the victory, Baba became just the second player from Japan to win a USGA championship, after Michiko Hattori won this title in 1985.
"It's just amazing. I just can't believe it," said an emotional Baba through a translator. "I was able to [play] my kind of golf. Yeah, everything just went smoothly."
This may be her ANWA debut but ranked at three in the WAGR she is definitely one to watch.
Ingrid Lindblad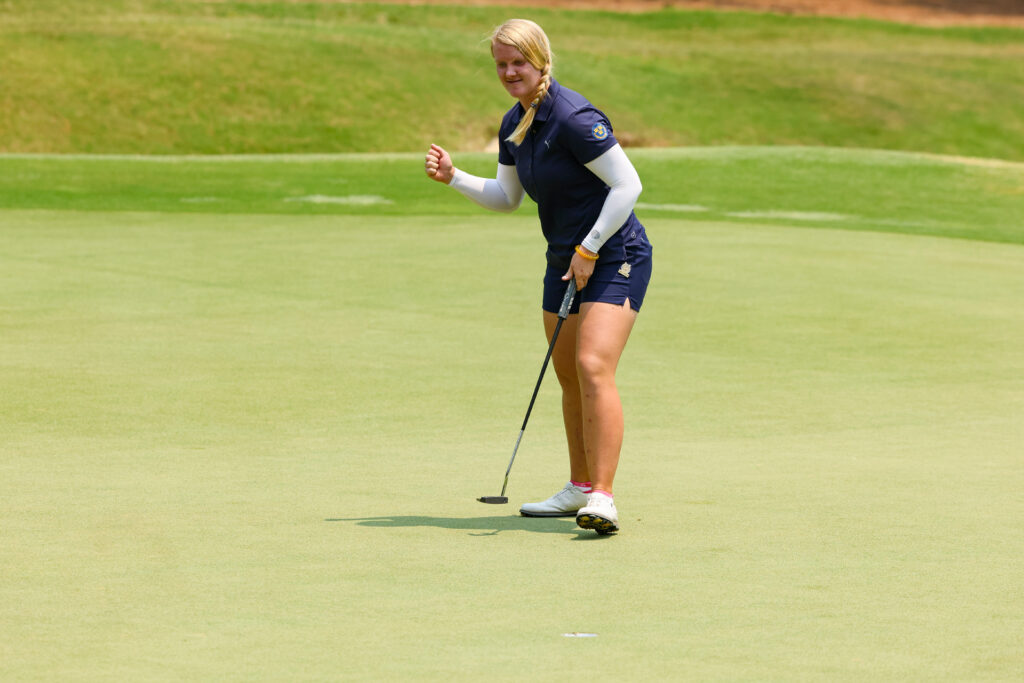 The 2022 Augusta National Women's Amateur runner-up and LSU senior will make her third appearance in this championship. In each of the past two years, she finished three rounds one stroke behind the champion.
Her final-round 68 last year was the low round of the 2022 championship and included eagles at 8 and 15 and birdies at 3, 7, and 14. She bogeyed the par-four 18th to finish runner-up with her LSU teammate Latanna Stone.
Last year she finished tied 11th at the U.S. Women's Open to earn Low Amateur honours at Pine Needles and was part of the winning Swedish team in the World Amateur Team Championships in France.
Lindblad has performed well on even bigger stages that Augusta National, so she is bound to keep her composure and be in the mix this week.
How to watch the ANWA
In America:
First round at Champions Retreat: Broadcast live on Golf Channel from 1:30 – 3:30 p.m. ET on Wednesday, March 29.
Second round at Champions Retreat: Broadcast live on Golf Channel from 1:30 – 3:30 p.m. ET on Thursday, March 30.
Final round at Augusta National: Broadcast live on NBC from noon – 3 p.m. ET on Saturday, April 1.
NBC's coverage of the Final Round will also be simulcast on ANWAgolf.com.
In UK:
First round coverage on Sky Sports Golf from 6:30-8:30pm GMT on Wednesday.
Second round coverage on Sky Sports Golf from 6:30-8:30pm GMT on Thursday.
Final round at Augusta National on Sky Sports Golf from 5:00-8:00pm GMT on Saturday.
All of the above coverage is available on the Sky Sport Golf YouTube channel too (links below).
Keep up-to-date with coverage of the championship, including scores, highlights, features and interviews. Visit anwagolf.com and the Championship's official social media handles (@ANWAgolf) on Twitter, Instagram, Facebook, YouTube and TikTok.