Blistering first rounds from Mina Harigae and amateur Ingrid Lindblad set the pace at the 77th U.S. Women's Open
It was a hot first day at Pine Needles Lodge and Golf Club and we're not just talking about the weather, which got above 90 degrees. Mina Harigae rose to the top of the leaderboard at the 2022 U.S. Women's Open presented by ProMedica. The 32-year-old 2021 USA Solheim Cup player, who hasn't won in more than 250 career starts, carded the lowest round of her major career on Thursday, a 7-under 64 that featured nine birdies and put her at the head of the field.
"I was just really calm out there. Could be because of the heat. I didn't want to expend too much energy, so I was basically in the zone."
Harigae, who hit all 14 fairways on Thursday and needed just 24 putts, the fewest of the field, added:
"I was putting really well out there today. I haven't had any tournaments or rounds so far this year where I was putting confidently, so today was the first day. Right off the get-go, No. 1 and 2, I made gettable putts. You know, 7 to 10 feet. That really got my confidence going."
Lindblad steals the headlines
Although a fantastic performance by Harigae, the story of the day belonged to Swedish amateur Ingrid Lindblad who set the pace as one of the early starters. The 22-year-old's round went way beyond expectation as she carded the lowest round in U.S. Women's Open history by an amateur with a six-under-par 65. Starting with a birdie on the ninth, that was cancelled out on the 10th. She then made the turn at two-under-par and then made three consecutive birdies to get to five-under-par.
The day was made even more special by the fact that Lindblad was playing with her idol and countrywoman Annika Sorenstam, as well as having fellow Swede Sophie Gustafson, five-time LPGA and 16-time LET winner on her bag. Not to mention two-time Major winner So Yeon Ryu making up the group.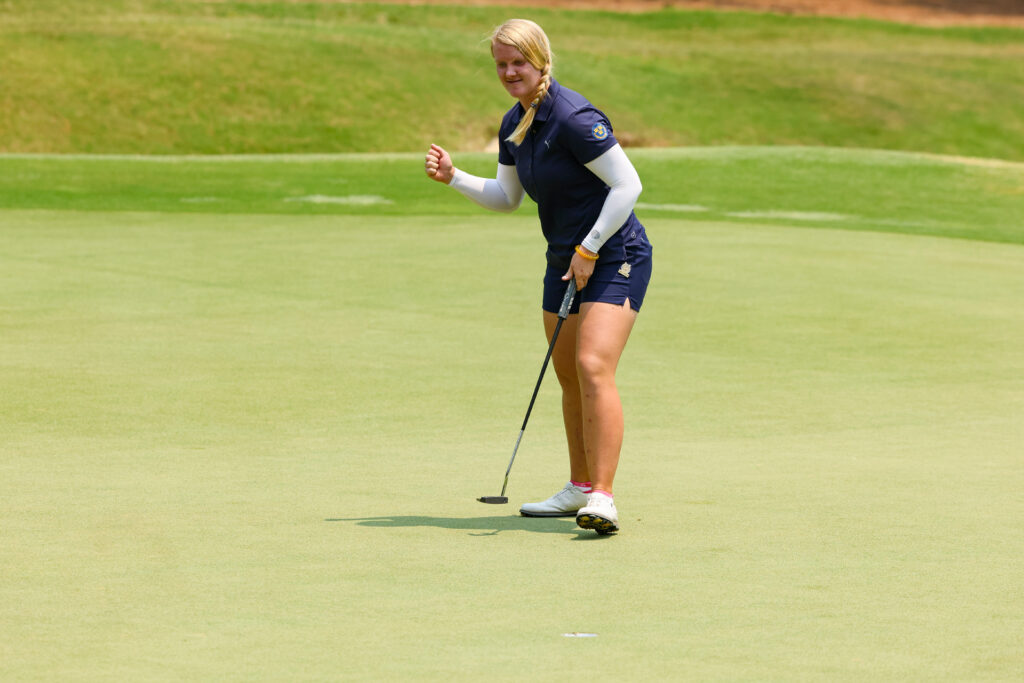 Last year it was 17-year-old Megha Ganne who made the headlines after the first round of the U.S. Women's Open, this year it's the more experienced Lindblad. The player from Louisiana State University (LSU), is ranked second in the Women's World Amateur rankings and finished tied second at the Augusta National Women's Amateur.
Lindblad secured her place in the 77th U.S. Women's Open as the first alternative from the Hockley, Texas qualifying event. This is her second U.S. Women's Open after finishing 30th at Champions Golf Club in 2020.
When asked about how it felt to be playing with 10-time Major champion Sorenstam, Lindblad said:
"When I saw that I'm playing with her I was like in shock. I was like, this cannot be true. Then on the first tee box I get her scorecard, I'm like, I have Annika's scorecard in my hands. But it was really cool. We had fun out there. She fist pumped me for a few birdies, and it was fun."
Lindblad also explained how Gustafson had come to be on her bag:
"I didn't have a caddie, and then Patrick, our coach for the Nashville team, texted her and asked if she was available. I didn't really know her before this. I looked at her Instagram, and I was like, whoa, she's won a couple of times on Tour."
By the time Gustafson retired, Lindblad was only just getting into competitive golf. Lindblad gave some insight into their dynamic during the first round. It was pretty simple, not too much talking, Gustafson gave Lindblad the distances and she also read her own putts. Whatever they did, it worked!
What about the rest of the field?
Annika Sorenstam couldn't match her playing partner and had to settle for a three-over-par 74. Talking about her day, Sorenstam who won the U.S. Women's Open at Pine Needles in 1996 said:
"Overall it was great to be out here. And obviously playing with Ingrid who played fantastic. She won the ANNIKA Invitational in 2019. It was nice to walk with her but she was fearless. It's fun to watch. Same with So Yeon Ryu. She is so sweet. Could not ask for a better pairing."
Nelly Korda made her return to competitive golf nearly three months after finding a blood clot in her arm. The 23-year-old produced a solid one-under-par round to get back into the swing of things. Here's how she felt returning to the fairways:
"It feels great. I definitely had a lot of adrenaline on that first hole. I think I piped my driver so far. I like kind of felt sick with how much adrenaline I was feeling, and then calmed myself down and played pretty well."
Reining Evian Champion Minjee Lee, AIG Women's Open Champion Anna Nordqvist and Trust Golf Women's Scottish Open Champion Ryann O'Toole share third place at four-under-par.
Ally Ewing and Lexi Thompson sit one shot further back.
As for the British contingent, Bronte Law is in a tie for eighth and two-under-par. The 27-year-old noted the tough pin positions and played through the afternoon heat. She said:
"I think I just kind of picked my way around the course. Didn't think too much about where the opportunities were going to arise because they could kind of come out of nowhere."
Women & Golf Tour Ambassador Gemma Dryburgh finished on two-over-par along with Michelle Wie West who will be taking a step back from tour golf after the Major championship.
Follow U.S. Women's Open live scoring here.
Callaway Staff Bag Competition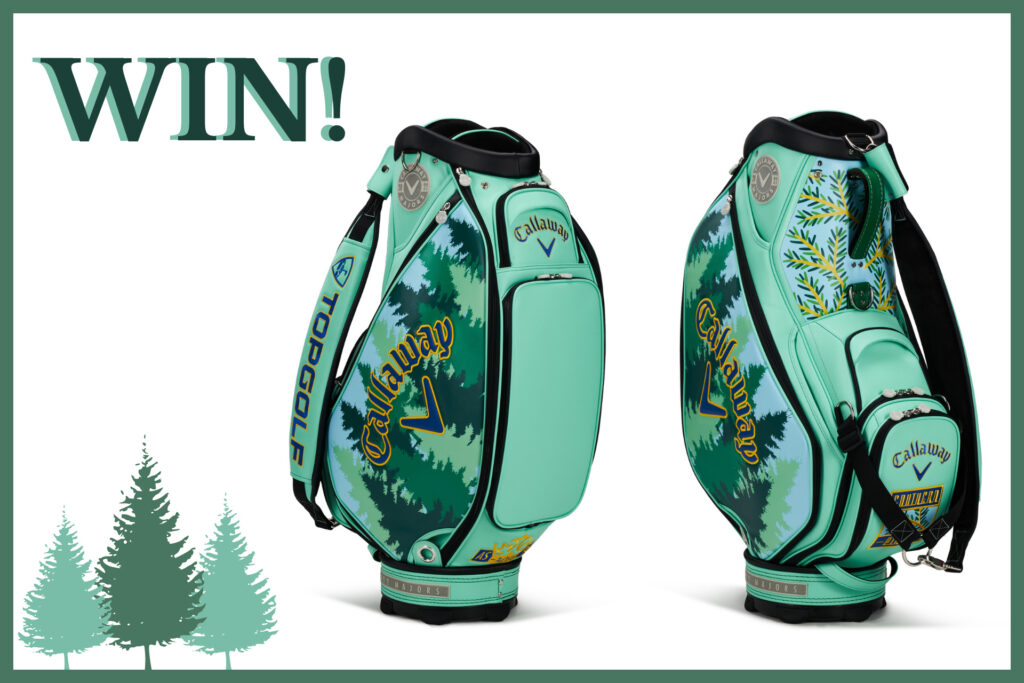 Don't forget to enter our U.S. Women's Open competition to win a Callaway Major golf bag in tribute to Pine Needles and Annika Sorenstam's win in 1996. You can enter the competition here.