Here's all you need to know about the 2022 U.S. Women's Open taking place at Pine Needles Lodge & Golf Club
It's time for the second women's Major of the season which comes just two weeks after the men took on Southern Hills for their second Major the PGA Championship.
It's a record-breaking Major this week, so here's all you need to know and some player stories to look out for at the 77th U.S. Women's Open.
77th U.S. Women's Open Fast Facts
Host: Pine Needles Lodge & Golf Club is hosting its record fourth U.S. Women's Open Championship. Pine Needles will become the first course to host four U.S. Women's Open Championships. Its first U.S. Women's Open was held in 1996, when Annika Sorenstam took home the trophy. Karrie Webb won the 2001 championship at Pine Needles, and Cristie Kerr claimed the 2007 title.
Set-up: Pine Needles will be set to 6,638 yards and will play to a par of 35-36 = 71. The yardage for each round of the championship will vary due to course setup and conditions.
Field: 156 golfers, from 28 countries, will be cut after 36 holes to the low 60 scorers (and ties).
Purse: The 2022 purse is $10 million, the highest purse in women's golf and among the leaders in all of women's sports. With the winner receiving $1.8 million. In January 2022, the USGA and ProMedica announced the elevated purse through their long-term partnership that includes presenting partner rights for the U.S. Women's Open. The USGA has committed to raise the purse to $11 million and then $12 million by 2026.
Champion: receives the Mickey Wright Medal, custody of the Harton S. Semple Trophy for a year and an exemption from qualifying for the next 10 U.S. Women's Open Championships and an exemption from qualifying for the next five ANA Inspirations, AIG Women's Opens, KPMG Women's PGA Championships and Evian Championships.
Current champion: After a turbulent back nine on the Lake Course at The Olympic Club, Lexi Thompson saw her lead slip away and Yuka Saso claimed victory on the third play-off hole to become the first golfer from the Philippines to win a Major title.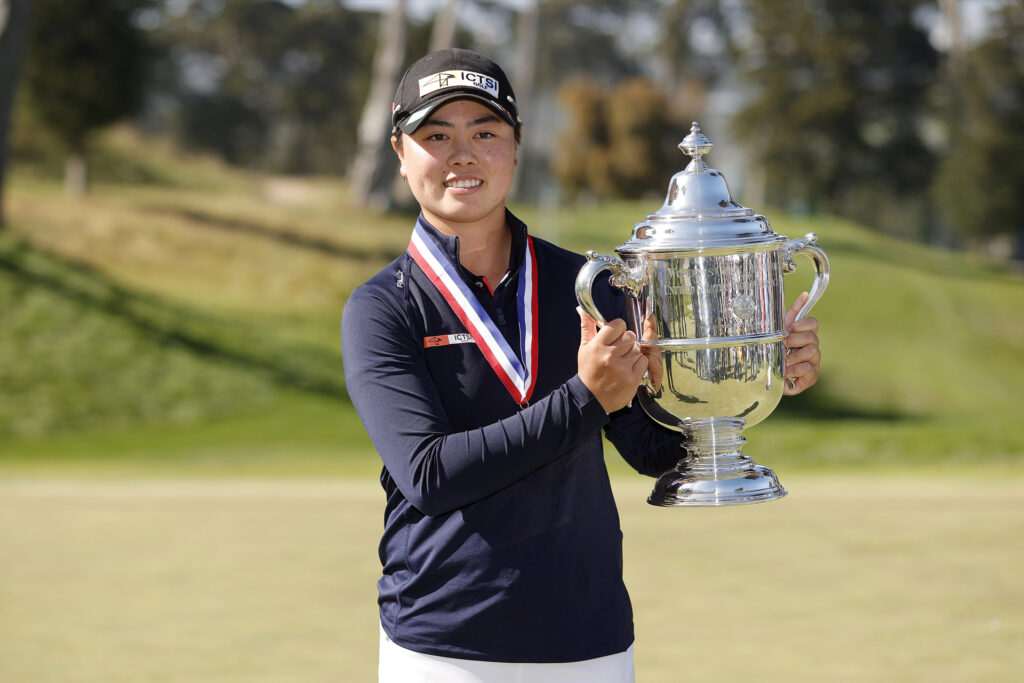 About Pine Needles Lodge & Golf Club
Pine Needles Lodge & Golf Club has earned its place among the country's best golf resorts. In 1954, women's golf legend and World Golf Hall of Famer Peggy Kirk Bell and her husband, Warren "Bullet" Bell, bought and restored Pine Needles Lodge & Golf Club. Today, Pine Needles ownership remains in the Bell family and honours Mrs. Bell's generous spirit and passion for the game.
Designed by Donald Ross and opened in 1928, Pine Needles was renovated in 2004 by John Fought, who oversaw the restoration of greens and bunkers to their original forms with the aid of vintage aerial photos. In 2017, Kyle Franz was involved with a green rebuilding and bunker restoration project that aimed to maximize hole locations.
As well as becoming the first course to host four U.S. Women's Open Championships. The course has hosted six previous USGA championships, the second-highest total in North Carolina. Pine Needles was also the host site of the 2nd U.S. Senior Women's Open Championship in 2019, won by Helen Alfredsson.
Player stories of the week
Annika Sorenstam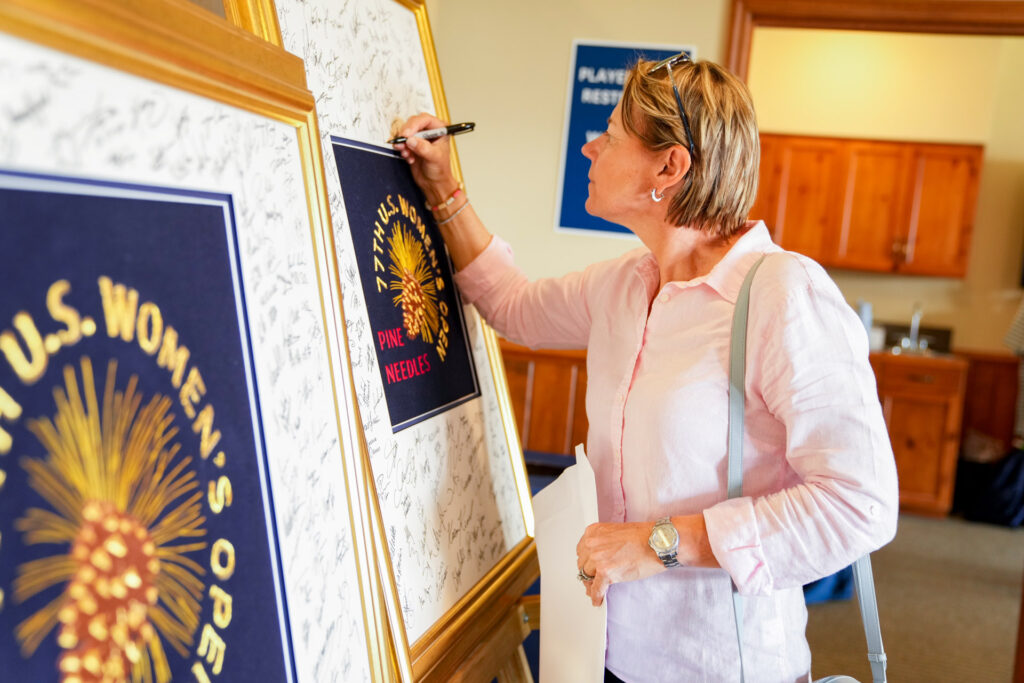 The World Golf Hall of Famer who owns 94 worldwide victories (72 on the LPGA Tour) returns to the U.S. Women's Open after winning the 2021 U.S. Senior Women's Open last summer at Brooklawn Country Club in Fairfield. Three of Sorenstam's ten Major wins are U.S. Women's Open titles, including the 1996 championship at Pine Needles when she successfully defended her title won at The Broadmoor. This will be Sorenstam's 16th U.S. Women's Open start and her first at a Major since 2008.
Sorenstam will be teeing it up alongside Swedish amateur Ingrid Lindblad who is currently ranked second in the World Amateur rankings. Playing with two-time Major winner So Yeon Ryu, it's definitely a group worth following.
Nelly Korda
In March, Nelly Korda announced on Instagram that she would be taking a break from golf due to a blood clot in her arm. After surgery and recuperation, Korda makes her comeback after just three starts this season.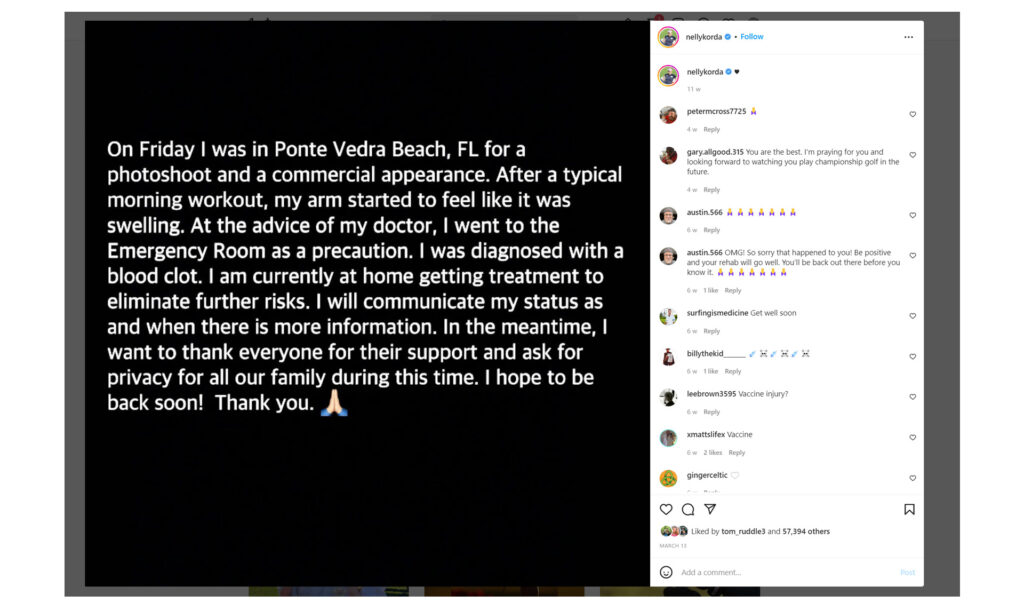 It remains to be seen what the impact of this health scare and time away from competitive golf will have on the 23-year-old's performance, but she is certainly relishing the opportunity to be playing this week.
Korda told Golf Digest:
"Any major is a major, but the one that holds a significant meaning to me is the US Open."
Michelle Wie West
Last week 32-year-old Michelle Wie West, the 2014 U.S. Women's Open Champion, released a statement saying that she would be stepping back from playing full time on the LPGA Tour.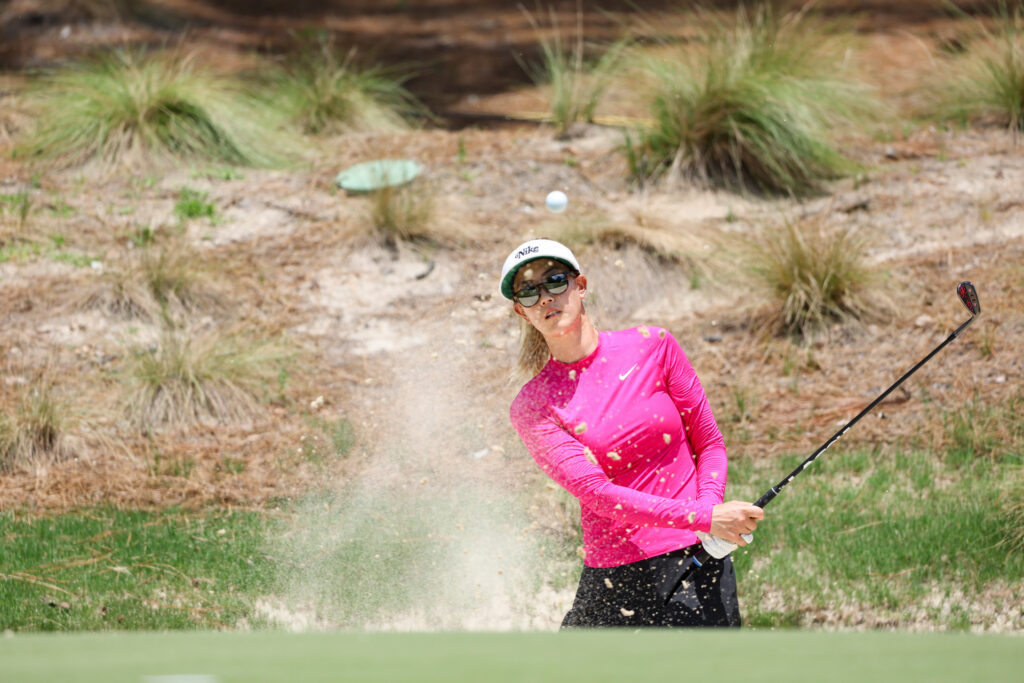 "Excited to announce the next phase of my career as I'll be stepping back from playing on the LPGA Tour full time. I'm so grateful for the past 14 years I spent on tour, travelling the world and competing against the best in the game. Excited to spend more time on projects that I always wanted to do but never had time for and to continually work to help golf become a more diverse and inclusive space.
"Happy to announce that I'll be partnering with Nike and Nike Women to become their newest Athlete Collaborator and newest member of the Nike Think Tank to get more involved with the design process and to work on meaningful projects with them.
"Thank you guys for your support throughout my life/career, it means so much to me."
It's not clear how many events Wie West will play this year but along with this year's U.S. Women's Open she plans to play next year at Pebble Beach.
Playing alongside Brittany Lang and Sung Hyun Park in her first two rounds. We're sure this will be a popular group to watch.
First player to represent Morocco
Amateur Malak Bouraeda will be the first player to represent Morocco in a U.S. Women's Open. The 21-year-old earnt her spot as the only qualifier at Walnut Creek Golf Preserve, shooting 1-under-par 143 (71-72) in the 36-hole qualifier.
Having recently completed her senior year at the University of Colorado, Bouraeda is planning to return as a fifth-year senior in the fall while pursuing a Master's degree.
Bouraeda lost her mother to a long battle with Crohn's disease when she was 10-years-old and has since dedicated herself to becoming a Division 1 golfer. She has four top-10 finishes in her college career and advanced to last year's NCAA Baton Rouge Regional as an individual before the event was cancelled due to unplayable course conditions.
You can see all U.S. Women's Open Round One and Round Two tee times and groups here.
How to watch the 2022 U.S. Women's Open
In the UK, you can watch live coverage of the U.S. Women's Open on Sky Sports Mix, Sky Sports Main Event and Sky Sports Golf. Coverage starts on Thursday June 2 at 5pm (BST) on Sky Sports Mix.
Follow the U.S. Women's Open live leaderboard link here.
Callaway Competition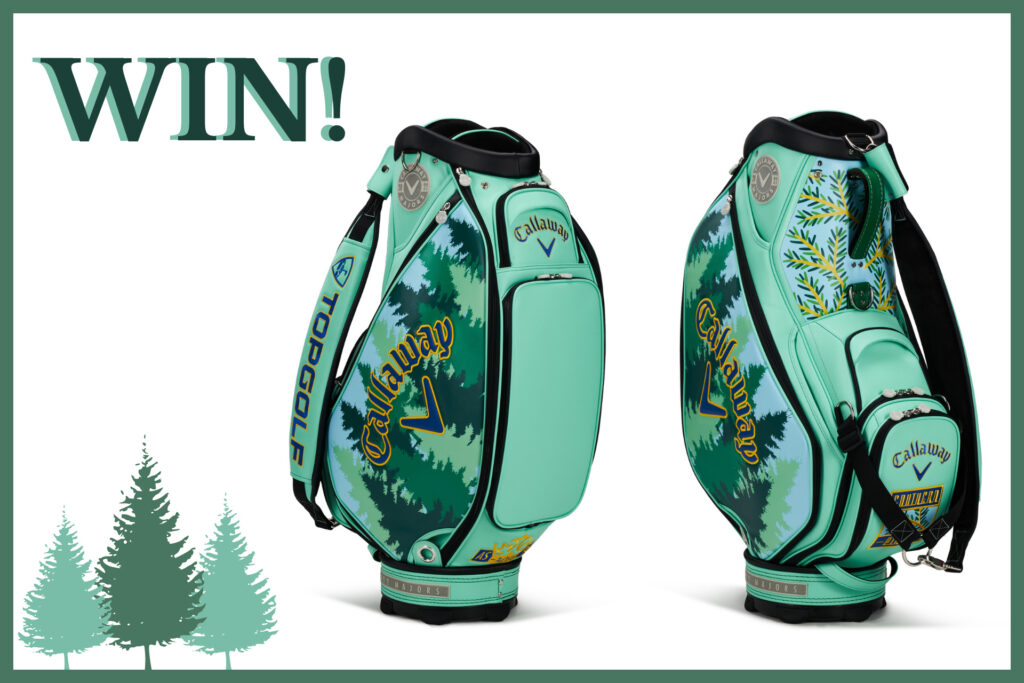 Don't forget to enter our Callaway U.S. Women's Open Competition to win a Callaway Women's June Major Staff Bag in honour of the U.S. Women's Open plus three matching headcovers.