It took a play-off to elevate the PGA Championship, crowning Justin Thomas as a two-time Major champion. Here's an overview of the men's second Major of the season.
I'm sure that there have probably been worse, or maybe it's just that last year's PGA Championship was a blockbuster… but this was one of the most underwhelming Majors I have ever watched. Saved only by the eventual play-off, where Justin Thomas secured his second PGA Championship and Major of his career.
Ahead of the first round at Southern Hills, with more talk around the Saudi Golf league and Mickelson's absence, it seemed that the men's second Major would be overshadowed by wider issues in golf rather than making the Major take centre stage.
Whilst the absence of defending Champion Mickelson was put aside, the hope was that the star-studded field would start taking the headlines and shift our focus to a more positive narrative.
The McIlroy, Spieth, Woods group for the first two days was a not surprising but an obvious master stroke. Fans were able to tune in early to get the excitement levels building. Although McIlroy shone, Spieth didn't impress with his quest for a career grand slam and Woods looked absolutely shattered from the first tee shot.
This pretty much set the tone for the four days. Complaints about the course set-up, windy weather conditions and un-mown greens made more headlines than the shots on the course.
The star-studded field was dealt a blow as potential big-name contenders like Masters Champion and world number one Scottie Scheffler, Dustin Johnson, Patrick Cantlay, Lee Westwood and Sergio Garcia, to name just five didn't make the cut.
Mito Pereira takes a three-shot lead into the final round
Fast forward to the final day. While Woods had looked ropey, he had made the weekend. However, shooting 79 on Saturday goes down as the third-worst round of his major career and fifth-worst of his professional career. Unsurprisingly, he withdrew.
Chilean Mito Pereira took a three-shot lead into the final round. The 27-year-old managed to cope with the pressure on his shoulders in his quest for his first Major and to be the first Chilean to do so too.
All until the final hole, where instead of playing safe, he decided to play a stinger with his driver which found water and he had to settle for a double-bogey, finishing one behind Will Zalatoris and Justin Thomas on four-under-par.
After being totally underwhelmed to this point in the championship. It was the play-off that finally got the excitement levels rising. Even the crowd finally came alive and found their voice.
Three-hole play-off between Zalatoris and Thomas
The play-off was played over three holes, 13, 17 and 18. Both Zalatoris and Thomas made birdies on the first play-off hole. On the 17th Thomas found the perfect gap to squeeze his drive onto the makeable par-four hole. Thomas capitalised on his drive to get a birdie, whilst Zalatoris couldn't convert his birdie opportunity.
Thomas again went bold with his tee shot off 18, taking his driver. The approach from Zalatoris just wasn't good enough and in the end Thomas had two putts to win the Championship. That he did and the emotion and relief was plain to see.
A two-time Major and PGA Championship Champion
The 29-year-old, who hasn't won since the Players Championship last March, came from seven shots behind on the final day and now has a second PGA Championship to add to his win in 2017.
After his victory, he told Sky Sports:
"It's very, very special. Any time you win it's obviously great, but getting it done in different ways I think teaches a lot. It's a great learning opportunity. I fought so hard today. I was out of it and I was back in.
"This golf course is tough, winning a tournament is tough, winning a major is tough and I just tried to stay patient, and I felt, when I somehow got myself in that play-off, it was time to just go and get after it and get it done."
Maybe my expectations are set too high when it comes to watching Majors, but this year's Championship was just a bit lacklustre and somehow failed to really engage with the audience whether that be at home or on the course.
No doubt that Thomas is a worthy winner and it was great to see but it's not going to be one that goes down in Major history.
This week it's the Charles Schwab Challenge at Colonial Country Club, Fort Worth in Texas.
A weekend of play-offs as LET and LET Acess Series events go to extra holes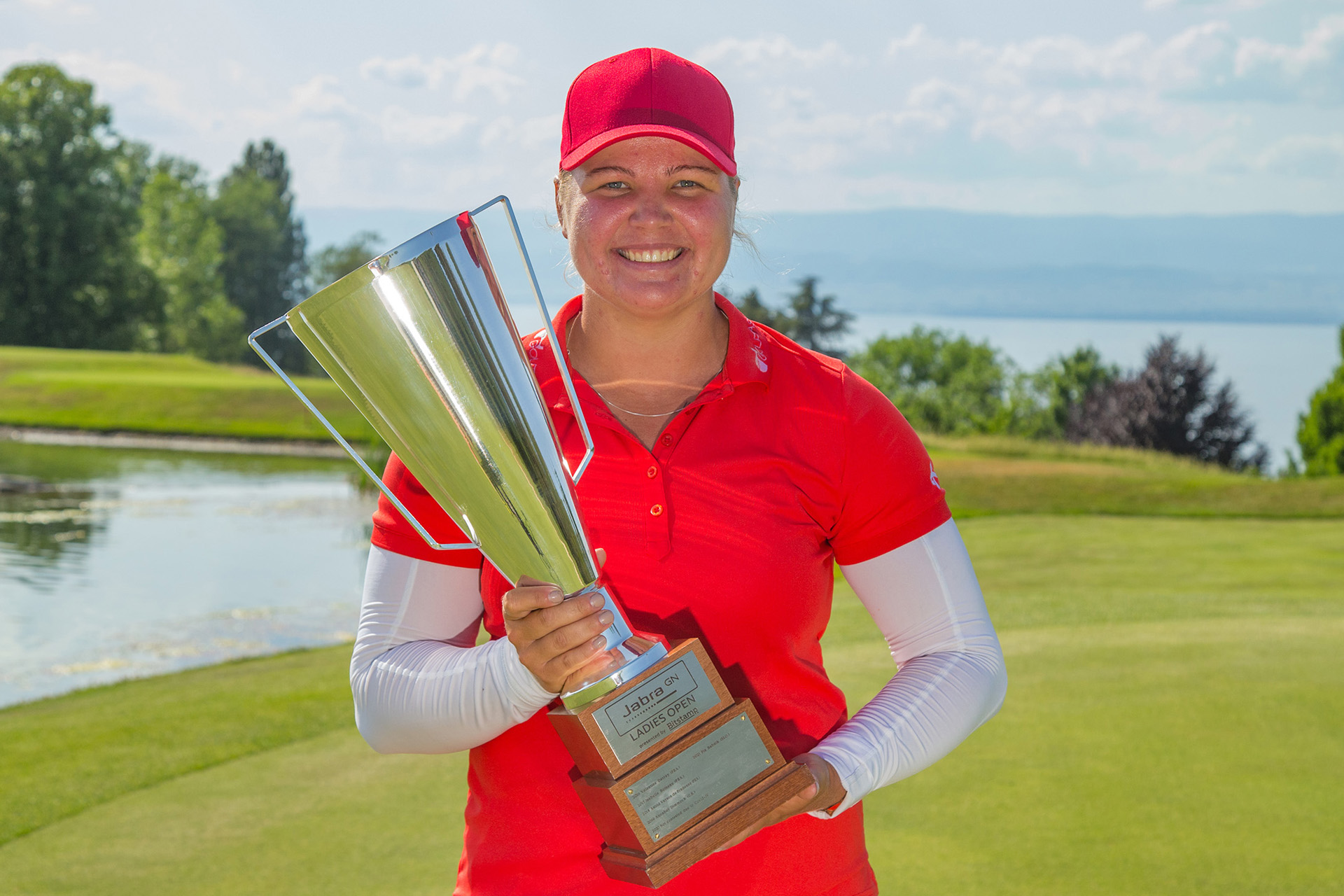 Tiia Koivisto triumphed in a play-off to win her first LET title in the Jabra Ladies Open presented by Bitstamp.
Australian Whitney Hillier, who took a one stroke lead into the final round, carded a 69 to join Koivisto on six-under-par after 54 holes, forcing a play-off down the iconic par-5 18th hole.
At the first extra hole, Koivisto split the fairway with her drive and then struck a 5-iron into the rough left of the green from 165 metres. She then chipped to two metres and rolled in a straight putt for birdie, to take the win and deny Hillier who was also chasing her first LET victory.
On the LET Access Series Swedish amateur Meja Örtengren secured victory at the PGA Championship Trelleborg after seeing off Zhen Bontan of the Netherlands on the second play-off hole. 
Read the full report here.
Grace Kim wins first Epson Tour Title ay 2022 IOA Golf Classic
Despite an early bogey in the final round, Grace Kim turned in a brilliant seven-under par 64 on Sunday at Alaqua Country Club in Longwood, Florida to win the IOA Golf Classic presented by LPT Realty. The 21-year-old set the 54-hole tournament scoring record of 18-under 195 en route to a five-shot victory, her first on the Epson Tour.
Epson Tour rookie, Kim said:
"I did not expect a win this early in my Epson Tour career. To have an Epson Tour event as my first professional win is quite special, and to have dad [Shin Hyung] on the bag takes it over the top."
Kim emphatically sealed her first professional win by going three-under par over the final three holes, which included an eagle on the par-five 16th.
A two-time winner on the Women's All Pro Tour in 2021 as an amateur, Kim discussed the impact the WAPT had on her development.
"The Women's All Pro Tour is a big steppingstone for the Epson Tour. It helped to build character and confidence in my game," said Kim. "Those two wins made me learn how to relax on the golf course, focusing on one hole at a time. Like today, anything could have happened. I'm really grateful for those achievements late in my amateur career."
Which other tours would you like us to report on? Drop us an email with your request here.