A review of our Women & Golf event on 27 April 2023 at Royal Mid-Surrey Golf Club with Duca del Cosma
To celebrate the opening of the Duca del Cosma Ladies Performance Centre at Royal Mid-Surrey Golf Club, we were able to offer 24 Women & Golf members the chance to play golf, have lunch and try the new Duca Del Cosma collection of golf shoes.
In total, we had 64 women attend our day on Thursday which included women members from Royal Mid-Surrey and local club Roehampton, plus some Duca del Cosma ambassadors.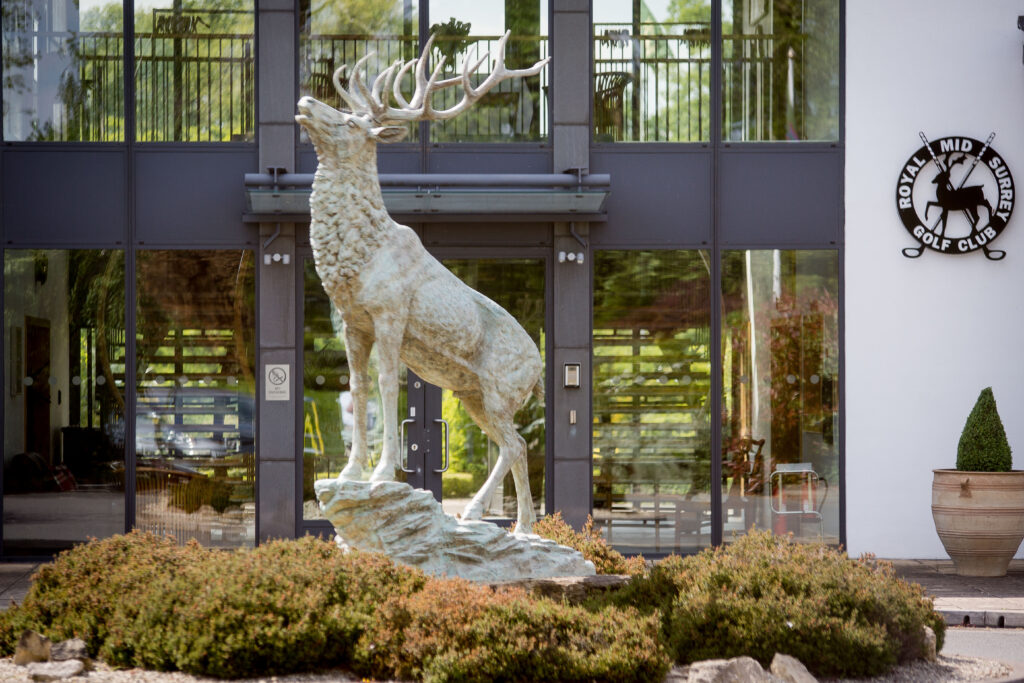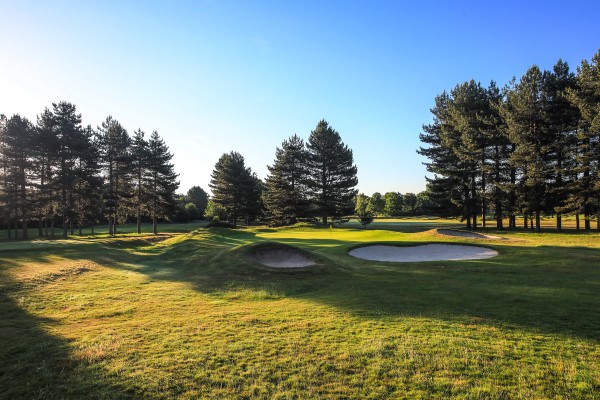 Our day at Royal Mid-Surrey sponsored by Duca del Cosma
The forecast had initially been looking ominous, but although the sun wasn't able to breakthrough, all golfers remained relatively dry with conditions not too soft underfoot considering how much rain we have had.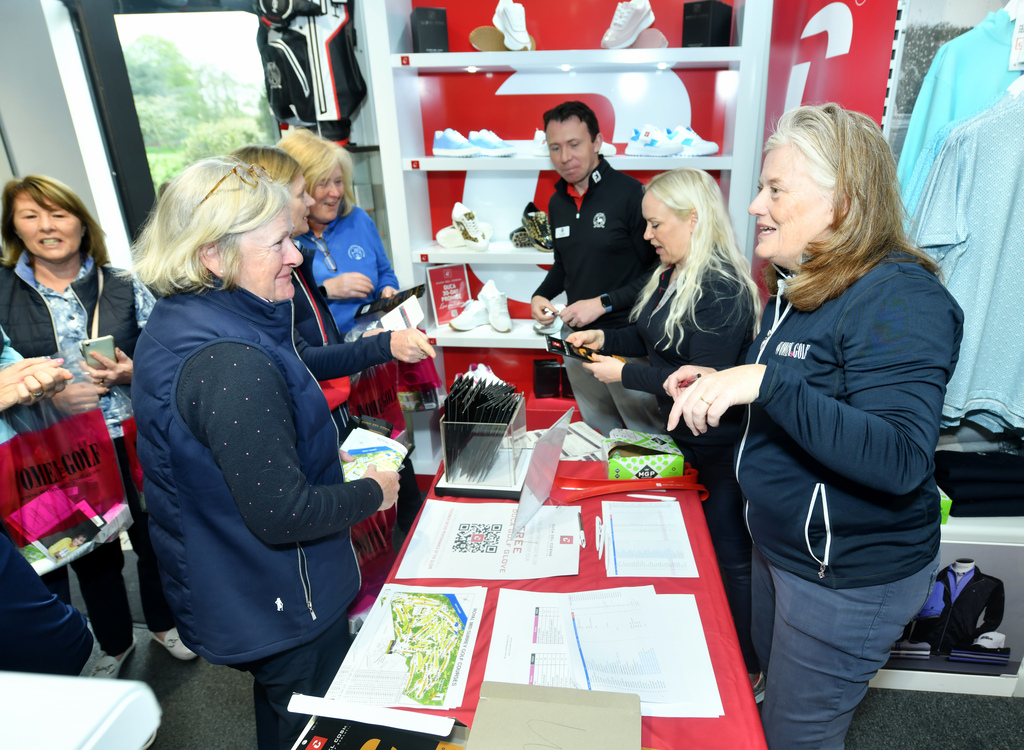 Upon arrival, players were greeted by Jane from W&G, Niki from Duca del Cosma and Dean from Royal Mid-Surrey. Once all the admin had been sorted - finding out groups, start tee, the format of the day and collecting their goody bags, players were able to grab a hot drink and bacon baguette in advance of their rounds.
Before play began, players were able to take part in a putting and chipping challenge with the chance of winning a pair of Duca del Cosma shoes.
At 10am, teams of four got underway with a shotgun start. The format of the day was an individual stableford competition,
Each team consisted of a Royal Mid-Surrey member which really helped with navigating the course. A special mention must be made to Lady Captain Julie Downs who joined our Editor Emma playing from the 1st tee.
Photocall
No Women & Golf event would be the same without a photo call and as well as some standard photos we got players to indulge their fun side with some quirky shots! Here are just a few...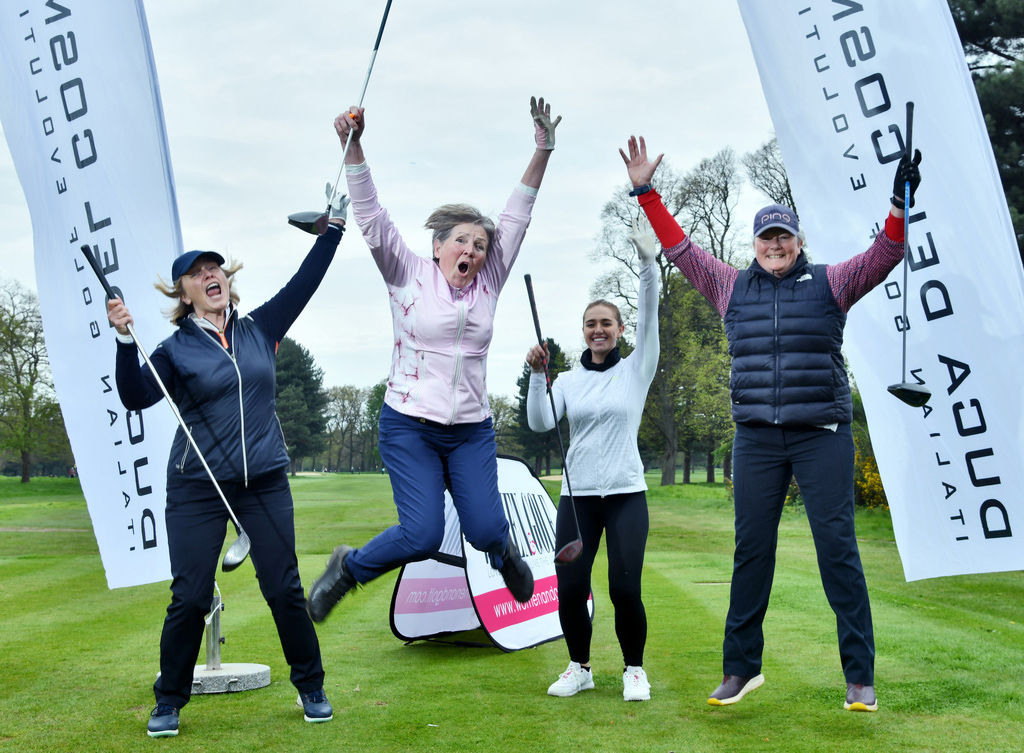 Thanks to our photographer for the day - Leo Wilkinson - loved his energy and how he transformed the usual group tee shot into something a little special.
Head over to the GALLERY to find your group.
A little Forage at the 12th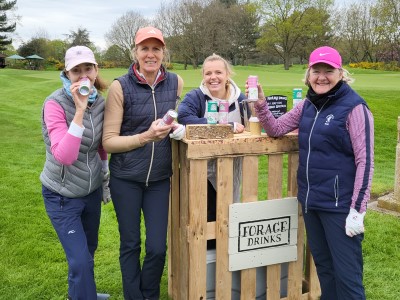 Players enjoyed a reviving Forage Drinks vodka spritz at the 12th tee to give them a boost for the last few holes. Cheers to Tilda who served the drinks to our players.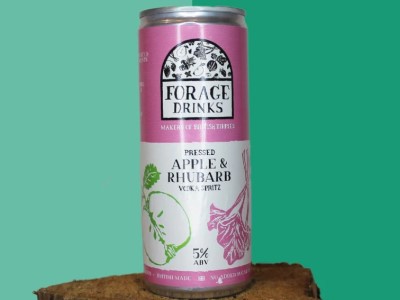 After the round, the players commented on how much fun they had had and that it had been so lovely to have been joined by women from the club.
All players enjoyed a delicious two-course lunch served upstairs in the clubhouse with views out over the golf course.
There was also the opportunity to try on and buy the full range of new SS23 golf shoes from Duca del Cosma.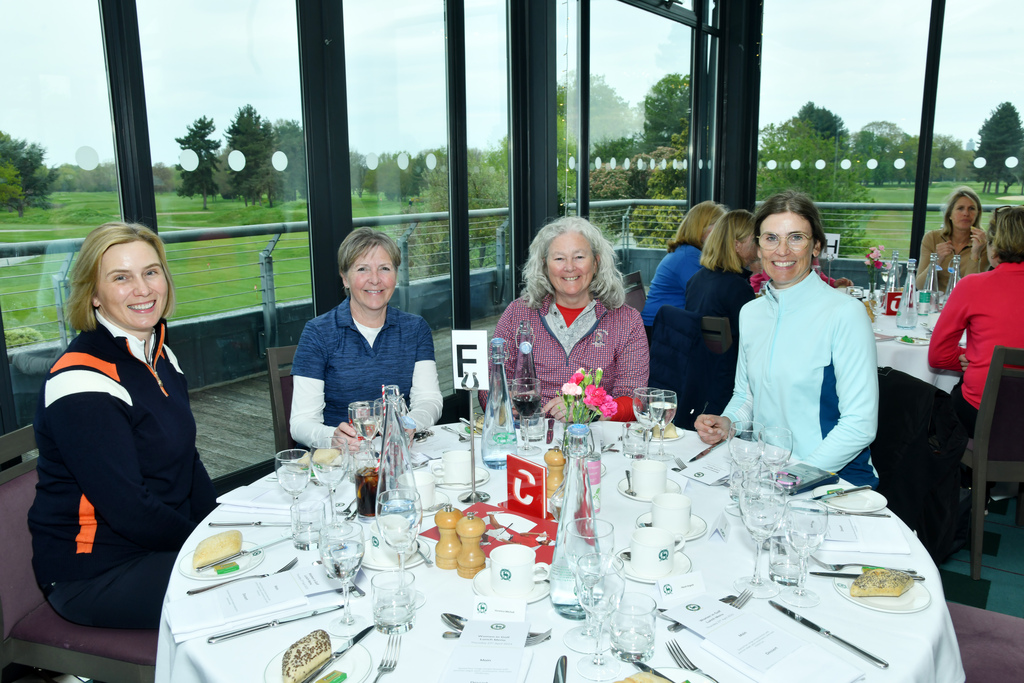 PRIZES
The prizes were kindly provided by Golf Breaks, Duca del Cosma, Sun Mountain, Arccos & Motocaddy.
🏆 1st - Golf break for four at Hilton Puckrup Hall courtesy of Golfbreaks
🏆 2nd - Pair of Duca del Cosma golf shoes
🏆 3rd - Sun Mountain H2NO LITE cart bag
⛳ Nearest the Pin - Motocaddy HydroFLEX bag
🏌️‍♀️ Longest Drive - Arccos Smart Sensors Bundle (see foot of page on how to get your FREE trial)
Prizegiving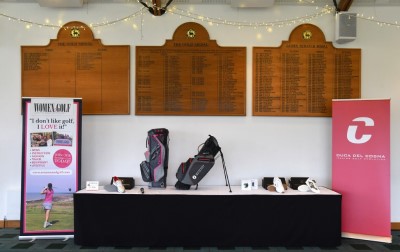 We were delighted to have Simon Dowell, UK Managing Director of Duca del Cosma on hand to present the prizes.
After a brief welcome from Editor Emma and Simon, it was down to Emma to reveal who had won on the day.
🏆 1st Caroline Shukla with 36 points (on countback)
🥈2nd Alison Post with 36 points
🥉3rd Jasmin Crossfield with 35 points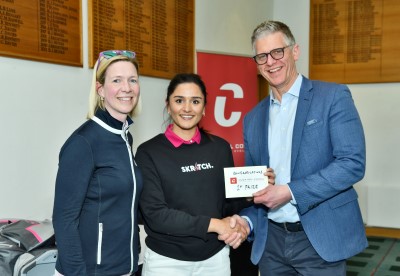 ⛳ Nearest the Pin - Tamsin Osborne
🏌️‍♀️ Longest Drive - Elaine Osborne
👟 Putting Challenge - Charlotta Lyckeus
👟 Chipping Challenge - Sue Westall
Goody Bags
Everyone received a Women & Golf goody bag - an integral part of any golf day!
Thank you to our supporters including Eucerin, OCEANTEE, and Brand Fusion, & Royal Mid-Surrey for supplying the gifts.
And a special mention to our sponsor Duca Del Cosma for providing a great shopping experience!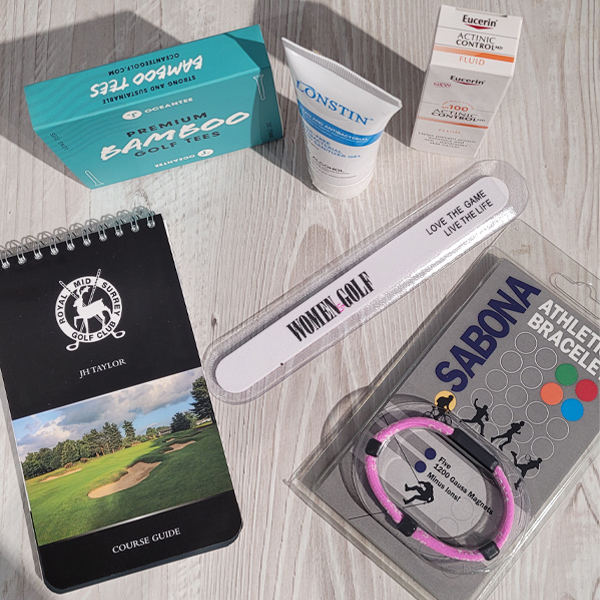 What the Members Said
Thank you
Finally, to all the players who came to support the event, thank you so much. We had a brilliant day and we hope that you did too.

---
* FREE TRIAL *
Want to improve your game?
Arccos Smart Sensors attach to your clubs & track your shots.