Duca del Cosma's SS23 new designs & ultra-lightweight outsole tech push boundaries of fashionable innovation
Luxury golf shoe brand Duca del Cosma is launching its super stylish SS23 golf shoe collection featuring the most advanced footwear innovations and outstanding new styles offering top performance and a feel-good factor both on and off the course.
A pioneering ultra-lightweight D-Eva outsole technology is applied to four styles to ensure golfers can continue enjoying all-day comfort and game-enhancing performance in a lighter shoe without compromising on foot support and stability in the swing.
Designs headlining the latest handcrafted range across its four distinctively different style categories - 'Pro', 'Fashion', 'Sporty' and 'Classic' - include the standout DANDY men's shoe and super glamorous ALEXA women's style, while the vibrant POSITANO and PADOVA shoes for men and women respectively are amongst the styles incorporating the advanced outsole technology that pushes the boundaries of fashionable innovation.
Ultra-modern technologies with an abundance of style
"Our all-encompassing SS23 collection merges ultra-modern technologies with an abundance of style for golfers seeking top-quality shoes for the forthcoming season," said Sjef van Gastel, CEO at Duca del Cosma.
"The introduction of our ultra-light D-Eva outsole delivers unparalleled performance benefits and helps position a selection of our shoes in the lightweight segment of the market having taken on valued feedback from customers.
"We've added new patterns and colours throughout to appeal to varying preferences and make even more golfers aware of our global award-winning brand," he added.
Further innovations in the SS23 collection include a waterproof sock system with OnSteam® recyclable microfibre technology applied to a number of shoes in the range, while the breathable ARNEFLEX® insert sole is also manufactured using recycled materials and delivers unrivalled all-day comfort. A recyclable heel and toe-cap come on all styles.
Highlights from the Duca del Cosma SS23 Women's range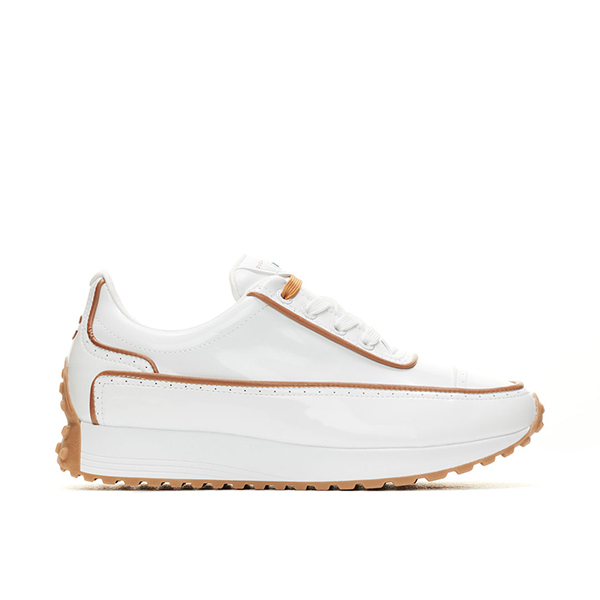 The chic ALEXA model is a contemporary, feature-packed design that stands out for all the right reasons. Under the brand's 'Fashion' choices, it incorporates the Airplay 17 outsole with strategically positioned nubs to deliver grip and stability during the swing. Available in White, Pink and Taupe/Cheetah, the shoe is designed to complement a number of daring golfing outfits.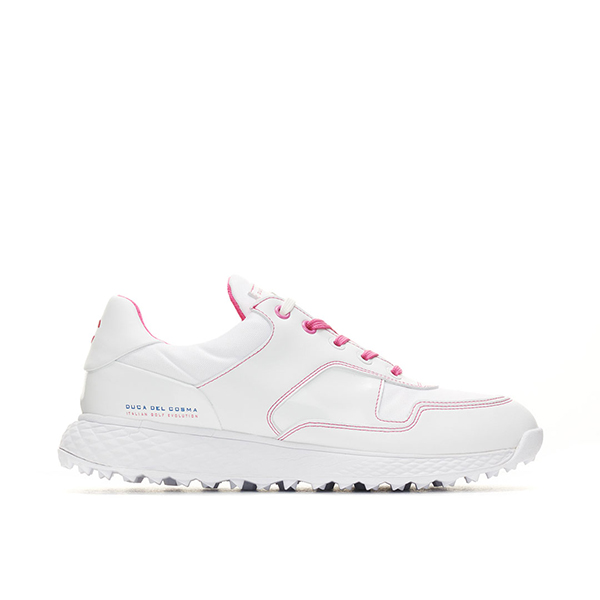 The PADOVA shoe is the perfect choice for golfers seeking a 'Sporty' sneaker-style with the performance of a top-quality golf shoe. It features the innovative D-Eva outsole to provide a lightweight feel, optimal support and a sturdy grip. The easy-to-maintain recycled microfibre upper ensures the shoe is suitable for the golf course and other activities away from it. The refreshing White option with subtle pink detailing delivers a clean look, whilst those golfers seeking a bold appearance might choose the White/Aqua colourway.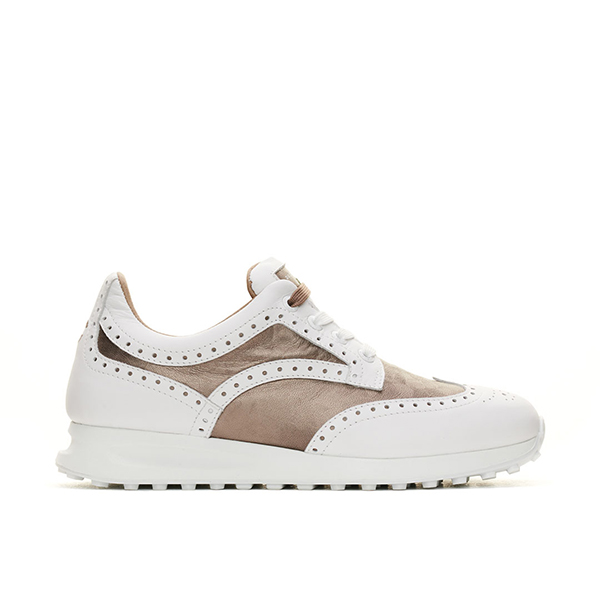 The classic SERENA design delivers elegance in abundance and is sure to turn heads. Crafted from premium quality Italian Nappa leather and soft recyclable PU patent material, the shoe provides optimal comfort and breathability. The White/Taupe and Navy/White colour options deliver a guaranteed fashion statement for those golfers wanting to impress.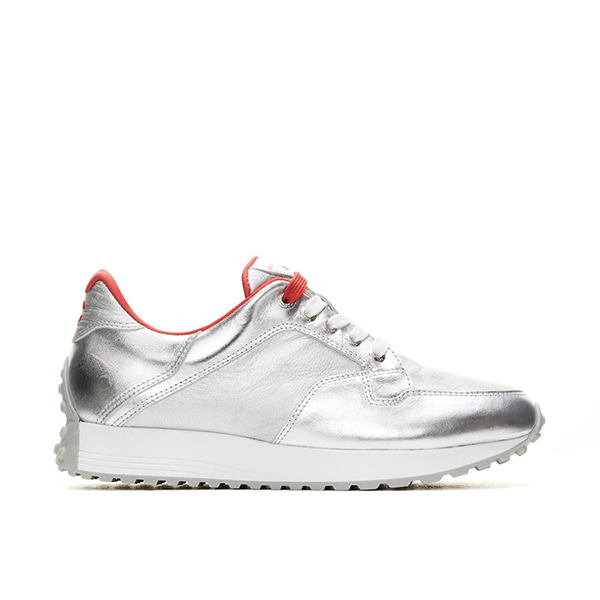 Women golfers looking to dazzle on and off the course can look to the trendy BOREAL shoe from the 'Fashion' category. It offers a super appealing appearance and top functionality, via the premium Nappa leather construction and ARNEFLEX® insert sole that provide exceptional comfort in all activities. Available in a refreshingly bright Silver colour and a clean White colourway with a contrasting Ambra outsole.
Remaining in the women's collection for 2023 are the award-winning WILDCAT, KING CHEETAH, BELLEZZA and CALDES shoes; plus the sporty QUEENSCUP and KUBANEO styles.
For more information on the SS23 range, available from March 14, please visit www.ducadelcosma.com
Still looking for shoes to tackle this wet Spring weather. Maybe a golf boot could be an option. Find out how Editor Emma got on with the Duca del Cosma Toscana boot - read here.