Editor Emma Ballard reviews the Duca del Cosma Toscana winter golf boot
Ahead of the wet winter, I was sent a pair of the new Duca del Cosma Toscana winter golf boots in purple to test out. They really couldn't have arrived at a better time as we moved from dried-out to wet and muddy fairways.
Having never worn a boot before I was interested to see what, if any, impact it would have on my game. If I am honest, I wasn't sure that wearing a boot style golf shoe was a good idea and that I would rather have a regular waterproof shoe.
However, if you're going to try a golf boot for the first time then the Toscana winter boot is a pretty impressive starting point!
Overview: Duca del Cosma Toscana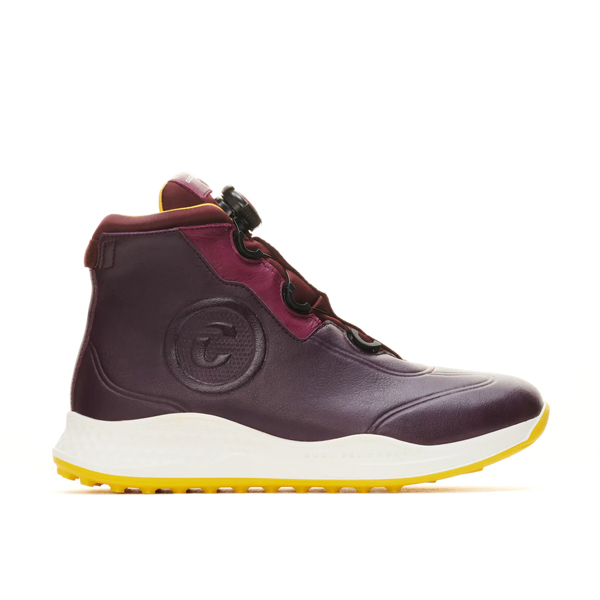 The Toscana winter golf boot is certainly eye-catching and showcases the brand's commitment to pushing the boundaries of golf footwear. The waterproof boot introduces the Quick Lacing System to the collection for the first time. This feature allows the wearer to adjust the fit to suit their foot and to make sure that you feel secure out on the golf course.
Inside the boot, there is a comfortable and breathable ARNEFLEX® insert sole, memory foam covered with sustainable microfibre and heel support with recycled cork. The outer sole features Airplay XII recyclable lightweight Eco rubber which adds to the stylish look of the boot.
The Toscana boot is available in Aubergine or Dark Grey with subtle contrasting colours. RRP £199.95 in sizes EU 36 to 42.
The Duca del Cosma website has a very handy size guide which also gives you comparisons to other major golf shoe brands.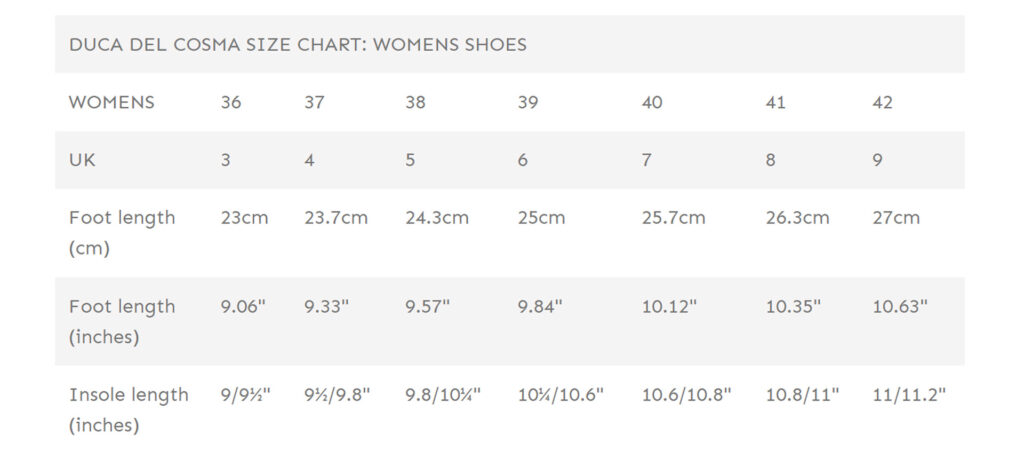 I usually wear a UK size 7 golf shoe but after looking at the above comparison chart, I chose an EU 41 and they fitted perfectly.
It's also worth noting that there is a men's boot equivalent, the Bologna, which comes in Black/Orange and Navy/Yellow, also priced at £199.95 and available in EU 40-46.
Testing on the links
The Duca del Cosma Toscana boots have had multiple outings over the last few months, but the biggest test came when they were taken onto the links. Yet again, for the second time in a year, I took to the Royal Birkdale links to put the winter boots through their paces.
To say the weather was hideous, well for the first three holes, was an understatement, it poured with rain as we headed to the first tee. The waterproofing, stability, traction and comfort were tested to their limit.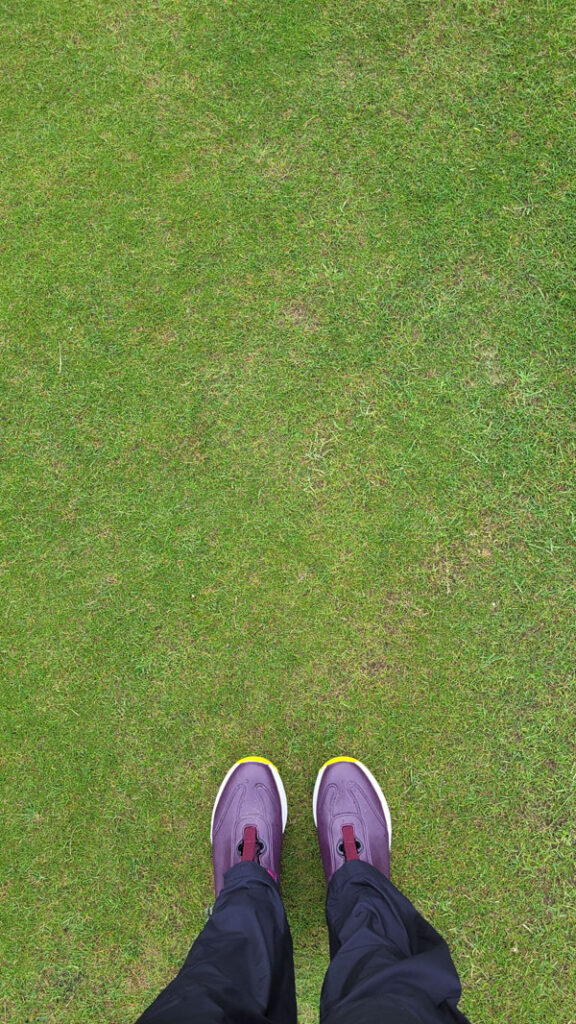 Look
I love the look of the boots, particularly in the purple colourway. All Duca del Cosma golf shoes are striking and you certainly make a statement when you walk out onto the course in them. However, with such a design, it may not prove popular amongst all golfers.
Stability
You would expect a golf boot to feel stable, whilst walking and swinging the golf club. I felt very secure in the boots throughout the test period.
My only slight hiccup with the boots came from the first time I wore them, I struggled initially with the Quick Lacing System. It's actually very simple, twist clockwise to tighten and anti-clockwise to loosen but somehow I didn't quite get it right and the lacing system didn't lock. Don't make the same mistake I did!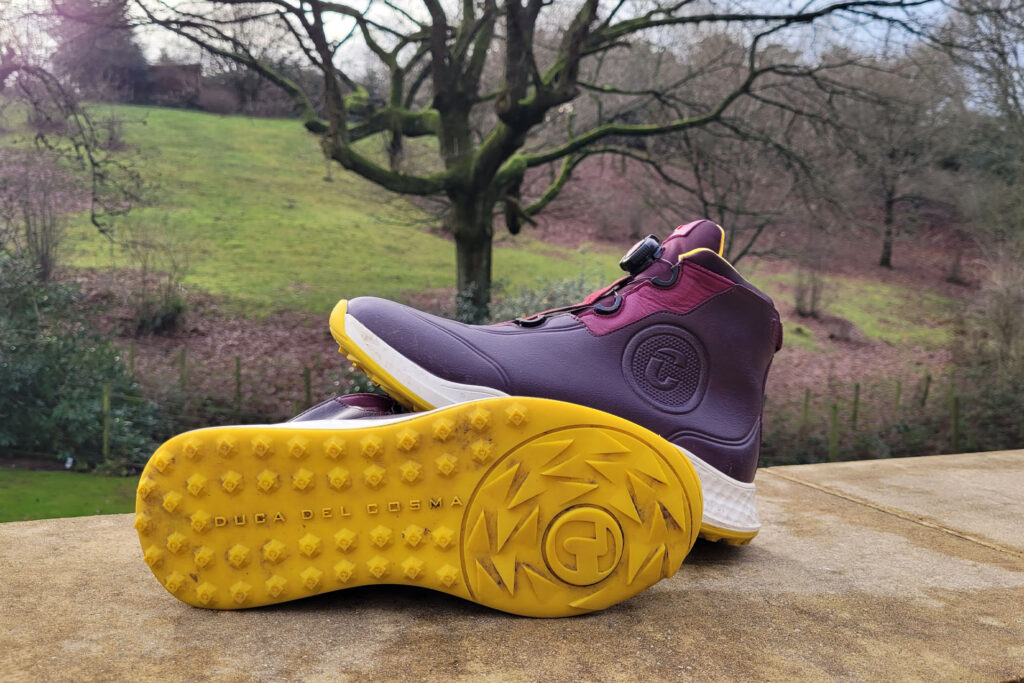 Traction
The Toscana boots are spikeless, which would make you believe that wet and muddy conditions would become quite treacherous. It was also going to test whether you felt any slipping whilst playing each shot.
I generally play all year in spikeless golf shoes, from different brands, and I felt no difference wearing these spikeless boots. Which meant that I experienced no problems with traction whilst swinging the club or walking the course.
Like with the stability, I was impressed with how secure I felt.
Waterproofing
The majority of times I have played with the boots, I have had waterproof trousers on as well. No water came into the boots via the lacing system and there are no sewn seams to worry about.
All Duca del Cosma boots come with a one-year waterproof warranty. Obviously, these haven't been tested for a full year but I was happy with the waterproofness of the boots.
Comfort
Finally, comfort. I won't claim these are the most comfortable golf shoes I have worn but they are certainly comfortable and after many hours and rounds later, I have no complaints. For me, the marker of a good golf shoe is when you don't need to wear them in and that is exactly what I found with the Toscana boot.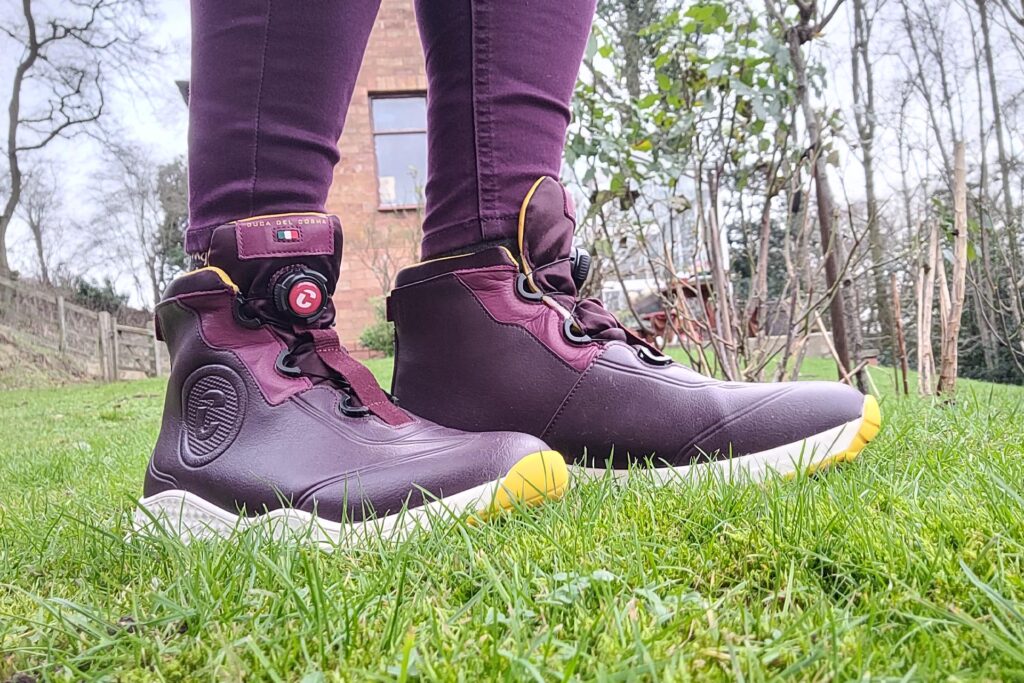 Verdict
After thinking it would be difficult to convert me to a golf boot, I found it interesting that I barely noticed the difference from playing in a normal golf shoe. This was in part due to the Quick Lacing System that allowed me to adjust the tightness of the boot to my liking. It was also due to make-up of the boot itself, with a structure that is supportive but not too firm around the ankle.
I love the style of these boots but they had to perform well too which I believe they did.
I can see the price point being quite a sticking point, but for the investment, you are getting a high quality and high performing winter boot which I believe you would get many years of wear from.
Find out more about the new Cool Season '22 range from Duca del Cosma here.
Final Score
You get what you pay for, so even though these Duca del Cosma Toscana golf boots are at the higher price point in this sector, they are of high quality with great attention to detail. They performed well in tough wet and wintery conditions and my feet were always dry and warm. Having been sceptical, I am now a convert to golf boots and will definitely use them in the winter months from now on.