Let's face it, golf breaks have well and truly been on the back burner for the past two years. But now they're back, you deserve to go somewhere incredible.
If you're anything like me, the sun's appearance the past few days will have put one thing on your mind: your summer golf break.
There's nothing quite like it; escape the everyday, see somewhere new and play as much golf as you want to – with the sun on your back of course. I can almost taste that post-round spritzer as the sun sets.
So whether you're looking for a golf break close to home or somewhere further away, here are the destinations on my bucket list.
Close to home
The UK is home to some of the most iconic golf courses in the world, and no matter where you live, you won't have to travel far to find one.
The lively seaside destination of Bournemouth is easily reachable from much of the UK, with excellent transport links and quality golf courses. You can also pick from parkland courses like Remedy Oak, heathland courses like Parkstone or links courses with stunning coastal views, like Isle of Purbeck.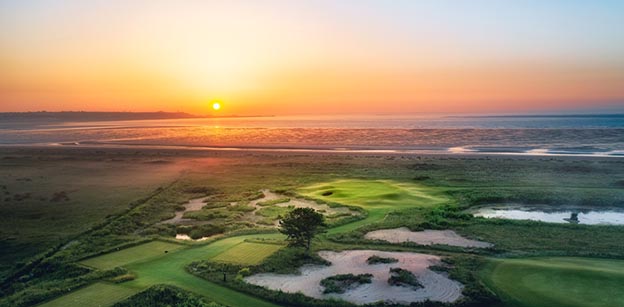 If links golf is your thing, there are two places that standout: the Kent coast with its trio of Open Championship venues – Prince's, Royal Cinque Ports and Royal St Georges, and Southport. Championship venues like Royal Birkdale, Royal Lytham and Royal Liverpool are all within easy reach of the North West town.
The Middle East
Having spent some time living in the Middle East, I hold my hands up and say that I am completely biased when it comes to golf in this part of the world.
But if you're looking for year-round sunshine and a little bit of luxury, the UAE is the place to go for your next golf holiday. Just make sure you don't leave before you've been to one of the famous brunches in Abu Dhabi or Dubai.
Abu Dhabi is the capital of the UAE and home to three championship golf courses; Abu Dhabi, Saadiyat Beach and Yas Links. And in contrast to its louder cousin down the road, you'll find a bit of a slower pace in Abu Dhabi. But don't be fooled, it's still a lively city with plenty to do.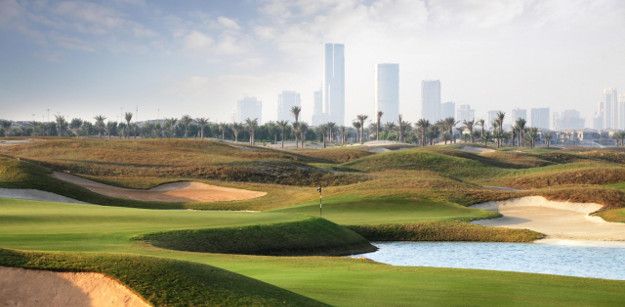 An hour's drive from Abu Dhabi is Dubai – a glamorous playground of modern skyscrapers and infinity pools. But it's also home to some excellent golf courses, like Jumeirah Golf Estates, Dubai Creek and Emirates Golf Club.
Far away shores
Where else in the world can you combine golf, sunshine and safari? South Africa. Think golf courses with spectacular panoramic views – like Arabella Golf Club, Fancourt Hotel & Golf Estate and Gary Player Golf Course – big five safaris and sunset wine tours.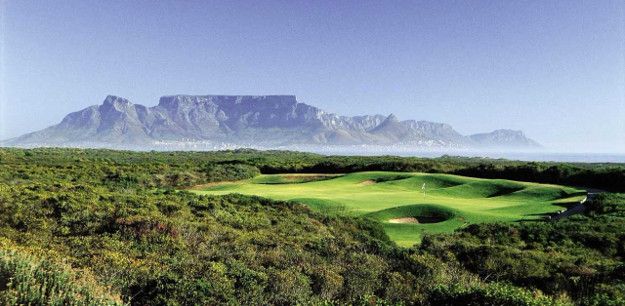 And finally Mauritius – a paradise island in the Indian Ocean. With sparkling azure waters, emerald green fairways and luxury hotel resorts, including Belle Mare Plage, there's more than one reason why a golf break to Mauritius tops my bucket list.
Planned your perfect golf holiday? You'll need a few new outfits to take with you. Check out these new collections.