"This is actually probably my last competitive event as a professional player" Ladies European Tour player Inci Mehmet opens up to Women & Golf.
Emma caught up with Ladies European Tour player and Sky Sports Golf presenter Inci Mehmet at the Rose Ladies Series event at The Berkshire in May. She talked frankly about her career aspirations, how they have changed over the last 18 months and what the future holds for her in golf.
In recent years you have taken on more media and broadcasting opportunities, how do you balance that with playing on tour?
I've always got to be brutally honest and I haven't vocalised this an awful lot yet. Firstly, it's extremely difficult to balance both because if you're going in to compete you have to aim for the stars. You have to aim for the LPGA Tour that's where it's at, that's where the best players in the world play.
I've always said to myself, since the age of 10, either I make it or I don't. I was extremely passionate to be the best player I could be regardless if that meant I'd be the best player in the world or top 50.
I have been adamant that there will be a stage where I have made it or I accept that I have not, regardless of all the talent that I had as a junior.
I've almost come to terms with this and am able to look at myself in the mirror. I'm 24 now and if I were to get onto the LPGA Tour, the quickest it would be is in two years time and I would be 26. I think if you're going to do anything, I want to do something different to make a difference, make a change, make an impact and leave something behind. That would probably mean playing on tour for 10 years minimum, so from a timescale point of view I'd be 36/37.
If I am honest that doesn't appeal to me anymore, sadly, and it is quite sad to admit that to myself. I have spoken to my nearest and dearest about the future and whilst having the opportunity with the media stuff, I've really enjoyed it. I am really keen to develop my communication skills, continue learning about the sport and being a student of the game. I really believe I can achieve some of the goals and aspirations I had as a player whilst broadcasting and doing more media too and so this is actually probably my last competitive event as a professional player and I am going to commit to doing media and broadcasting full time.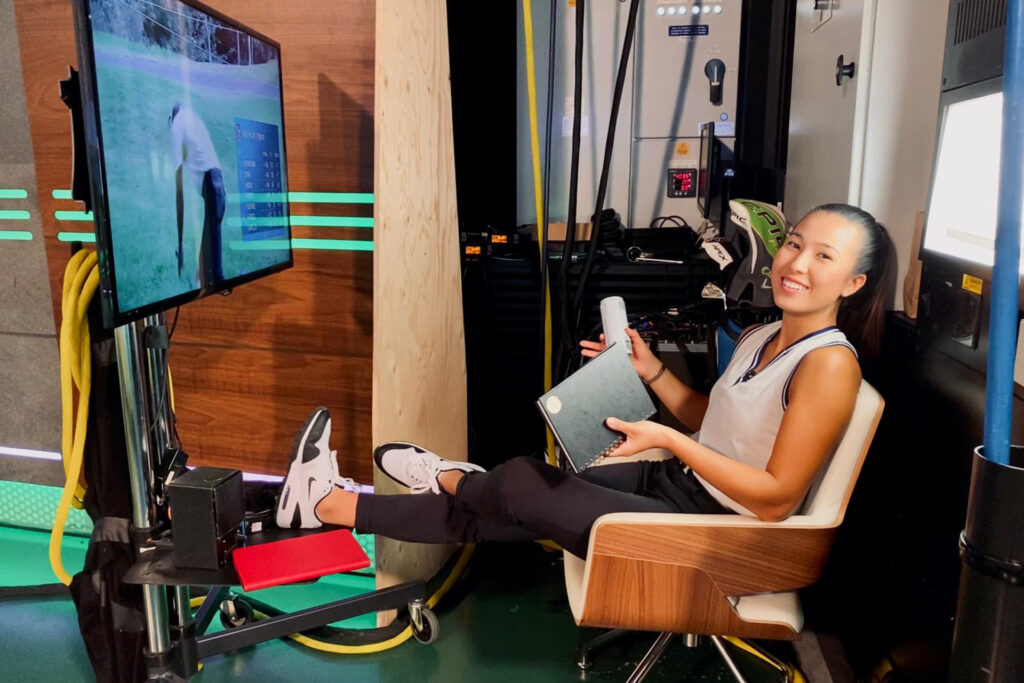 That's a really big deal and I imagine is a bittersweet decision. How do you really feel about it?
The reasoning behind it is because I am very much an all or nothing kind of person. I have a real issue with doing anything half heartly. Covid hasn't helped as we haven't been able to practice or train the way we used to. I know everyone is in the same boat but I have found it really difficult to stay super motivated with my game and I've just got to be very honest with myself and kind of accept the situation and so although it's a shame and it's quite sad, it's also an extremely exciting opportunity – I haven't been able to thrive on the excitement yet. I'm trying to get over something that I have devoted my whole life towards.
What are you looking to achieve through a media based role?
There are things that I would love to do within broadcasting and still try and make an impact within women's sport, women's golf, get more business women into the game of golf. It's a very corporate sport and it's also very male dominated and I think there is a massive market to tap into to help to make a more friendly environment for business women and women that just want to play golf. That's a massive opportunity there.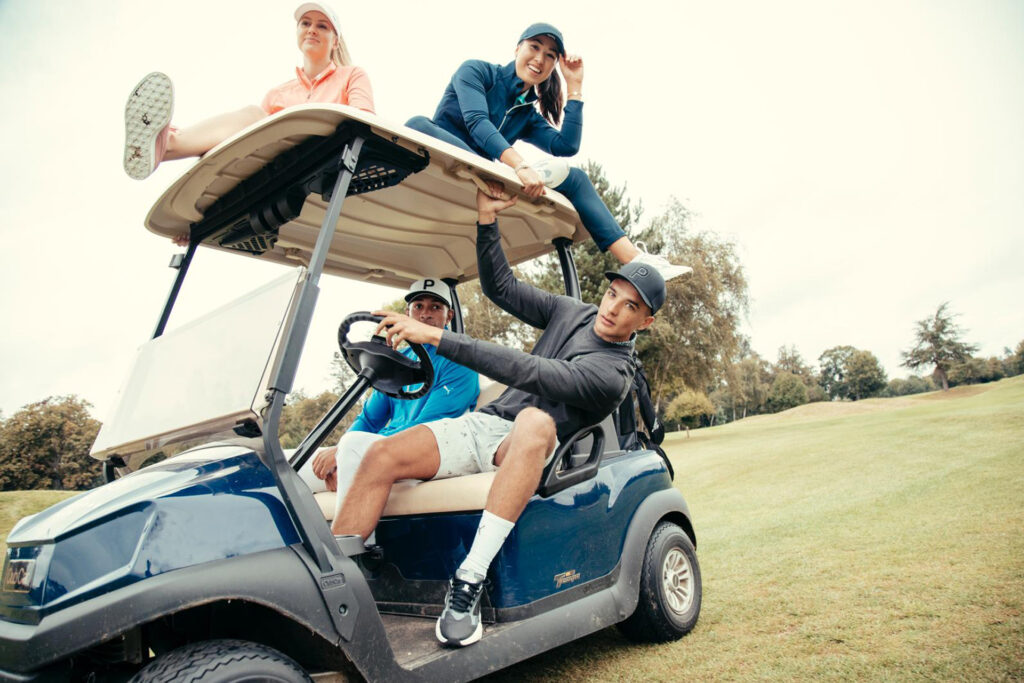 Tell us how your partnership with Cobra Puma will also help you achieve your goals?
Ever since I was 12-years-old a lot of my friends in secondary school would say "My grandad plays golf, it's an old man's sport" and so I was always determined that I wanted to be a part of modernising the game and as a player I wanted to do that.
Being powerful, being athletic, going to the gym. I wanted to stand on the first tee feeling strong and powerful. My brand partnership with Puma has allowed me to be part of that and I believe that they are modernising the game, showcasing the cool, fun side of the game whilst creating a lot of excitement & positive noise too. As you can tell, I'm absolutely buzzed to be part of team Puma.
The Cobra Puma family really think outside of the box with all the one length stuff, obviously inspired by Bryson DeChambeau. I do think it is incredibly brave that they've just come out with brand new putters because it's part of the industry you must get right due to how competitive the market is. Cobra have collabed with Arccos golf and also SIK putters with their unique technology and I've been really impressed by it so far.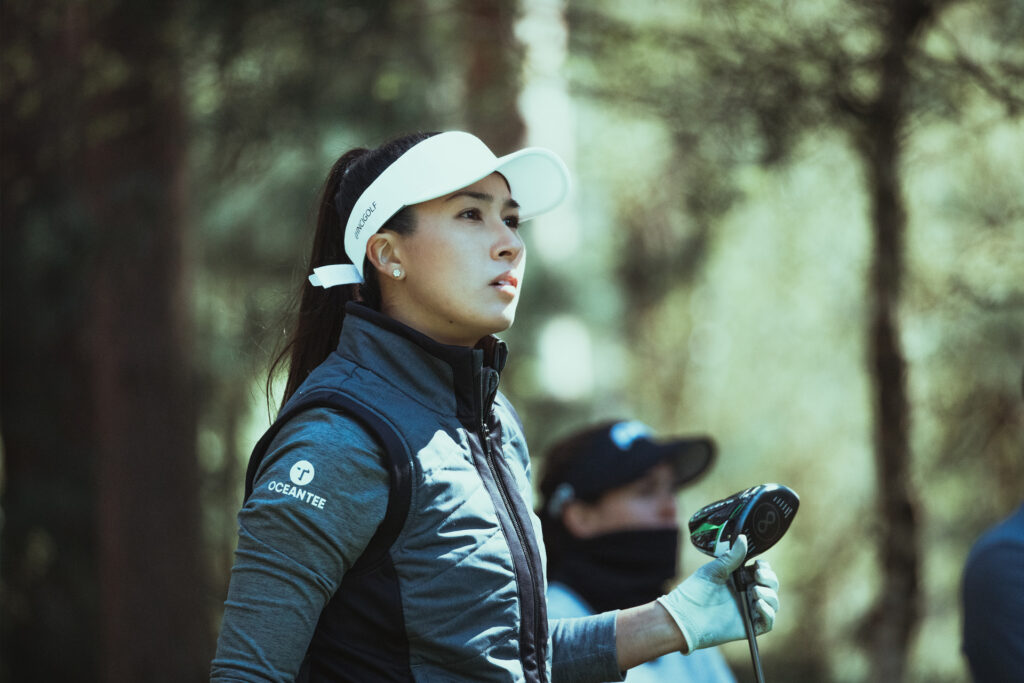 You also have a new partnership with sustainable golf brand OCEANTEE, how did that come about?
Ed Sandison (founder of OCEANTEE) is a super passionate guy, he's a great person. I actually reached out to OCEANTEE because of how much I loved the concept of it. I must admit I don't have an awful lot of knowledge about how we can be more sustainable as golfers which is why I think it appealed to me.
Down the line there are going to be plenty of great initiatives, great charitable work, plenty of workshops hopefully at big golf events. There are a lot of things in the pipeline and I am the sort of person that wants to get hands on. So for me it was an absolute no brainer teaming up with OCEANTEE and I am just really excited to get started, educate myself, learn a lot along the way and implement it into my life.
I think to make a difference you've got to act upon it yourself and effect the people closest around you and then it's almost a domino effect. There is only so much you can do on social media and blag on about how great something is but it's only until you live by it, until you do it and get other around you to follow that you will make a real difference.
What is Pitch London?
Pitch is another brand partnership that I am really proud and excited about. It takes a lot for me to work with brands because if I do, I am humanly fully invested. Yes, I understand that this is business, but it's the people and the mission of the brands that mean the most to me.
Pitch London is a indoor golf simulator in London, you can play golf on pretty much any golf course in the world. There's also an Academy section in the basement with a dual camera system. For the better or worse, you have got every bit of kit accessible to dissect your swing if you want, including access to Foresight sports which is what the majority of the best golfers in the world are using now.
You can play golf, entertain, socialise – it's a great opportunity to introduce golf to people who haven't played before. It's a really fun, social environment and very engaging. They will also be opening another venue in Soho.
I'll also be able to use the space to host golf days, clinics, even events too which I'm pretty pumped about. It's a unique space!
I am really excited about this brand partnership as it's an opportunity to introduce the game to people who have never played, it's really fun, have a drink, have some food and play a round of golf. I'll also be happy with not losing too often either as I won't have to practice as much! I'm publicly getting in the excuses now on paper while I can!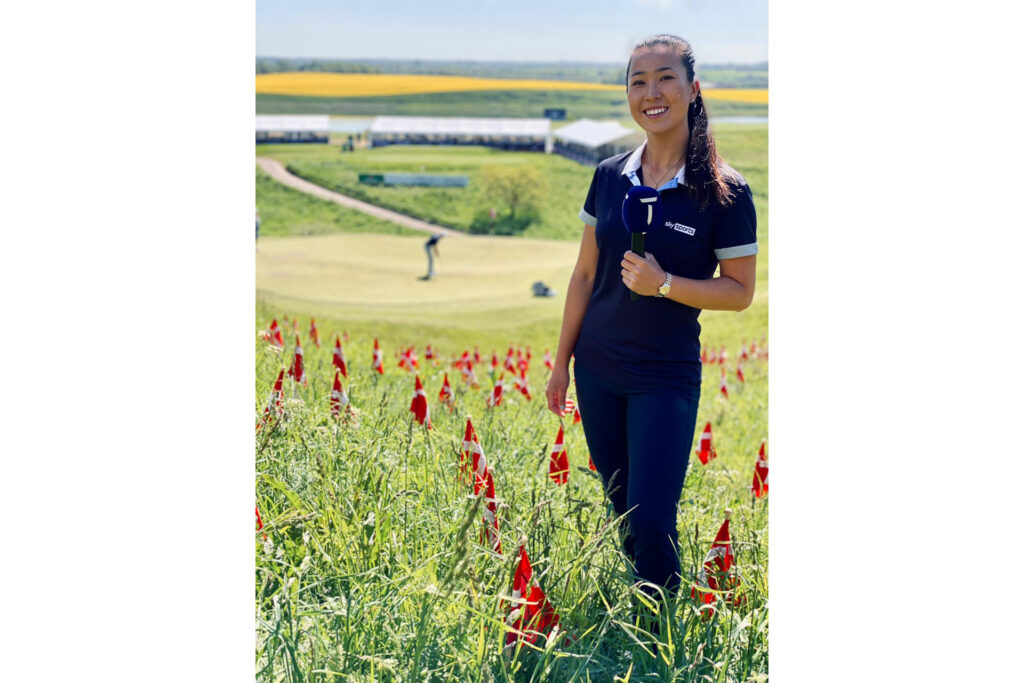 I was going to ask what your tour schedule looked like this year but as you'll be on the broadcasting side I assume it will be a little different. What will your media role be?
I want to give everything a go and identify my strengths and really try and mould a role based off that. I definitely want to be considered as an expert, I want to have really engaging conversations with the best coaches in the world as I'm travelling with work. Get to know the players, understand what they do and what they do so well, what they're working on. I've a huge passion in continuing to learn in that area.
I'm looking forward to some on-course commentary, which I will be doing in a couple of weeks. I think that is where I will feel most comfortable from a player's perspective – walking ahead, seeing how the ball sits, seeing the flag, watch the player hit. I think that will hopefully come quite naturally as I've never done it before.
My goal is just to learn as much as possible, put myself in plenty of uncomfortable situations and just do my best, grow and learn and that's what I am really looking forward to, to be honest.
You can catch Inci on Sky Sports Golf throughout the season and you can follow her new journey on Instagram here.