We met OCEANTEE founder Ed Sandison at the first WPGA Series event at Little Aston to ask him why they are investing in women's golf and how it goes hand-in-hand with the company's sustainability drive.
The new-look OCEANTEE WPGA Series launched last month at Little Aston Golf Club, with a new headline sponsor and a financial boost to the 2021 Order of Merit bonus pool, increasing it by 150 per cent.
The first event was won by PGA Assistant Professional Jessica Smart from Saunton Golf Club and the second event, which took place yesterday on June 10 at Three Rivers Golf and Country Club, was won by Emma Carberry, a PGA Assistant Professional from Ryan Fenwick Golf Academy in Brighton.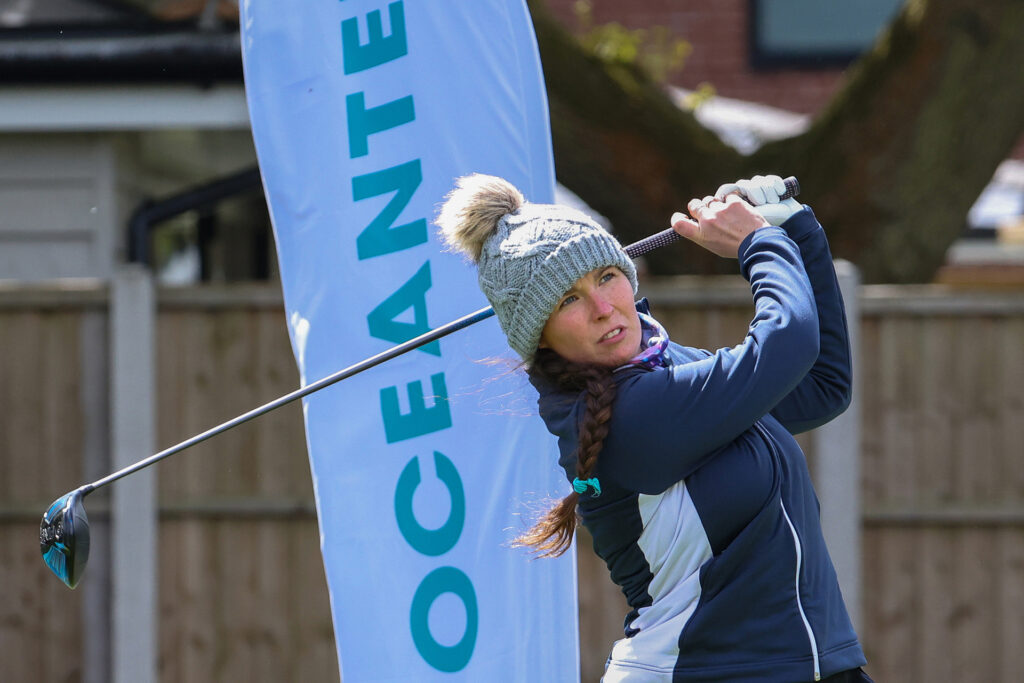 We attended the first event at Little Aston and spent some time with OCEANTEE founder Ed Sandison. We wanted to find out more about their new partnership with The PGA, why women's golf is important to the brand and how they can help golf clubs become more sustainable.
How does it feel to be at your first OCEANTEE WPGA Series event?
I still find it quite mind-blowing to turn up at an event and see the OCEANTEE logo next to a PGA logo. Despite the last 12 months, to see the brand having grown that much and to reach so many people is incredible.
The big thing for us is to reach as many people as possible and talk about our view on sustainability and why golf is the perfect sport to focus on the environmental impact. As an industry how golf can lead the way for other sports as well.
What drove you to want to support a women's golf event?
To be here today and supporting The PGA is phenomenal. One of the main things that we have always been trying to push is to showcase golf as being forward thinking and more modern. I think sustainability is absolutely key to that but another area which clearly is just as important is making the game open to a bigger audience, to making it more equal, more diverse and I see the two going hand-in-hand.
You want to reach a broader audience and for me it made complete sense to be supporting the women's game as well as the men's game and promoting sustainability at the same time.
That ties in with the ambassadors we have. One mentioned that to increase the appeal and the reach of the women's game, it's not prize money, which is what I naively thought, it's about providing a platform and telling the stories.
There's no doubt about the quality of the golf here today, we just watched them teeing off the first – in terrible wind and they're smashing it down the middle of the fairway.
We think with the OCEANTEE brand now with this partnership, with a series of tournaments, we can start telling those stories. I believe that's what is really exciting, we can bring both messages together, with this WPGA series and with our ambassadors from the Ladies European Tour.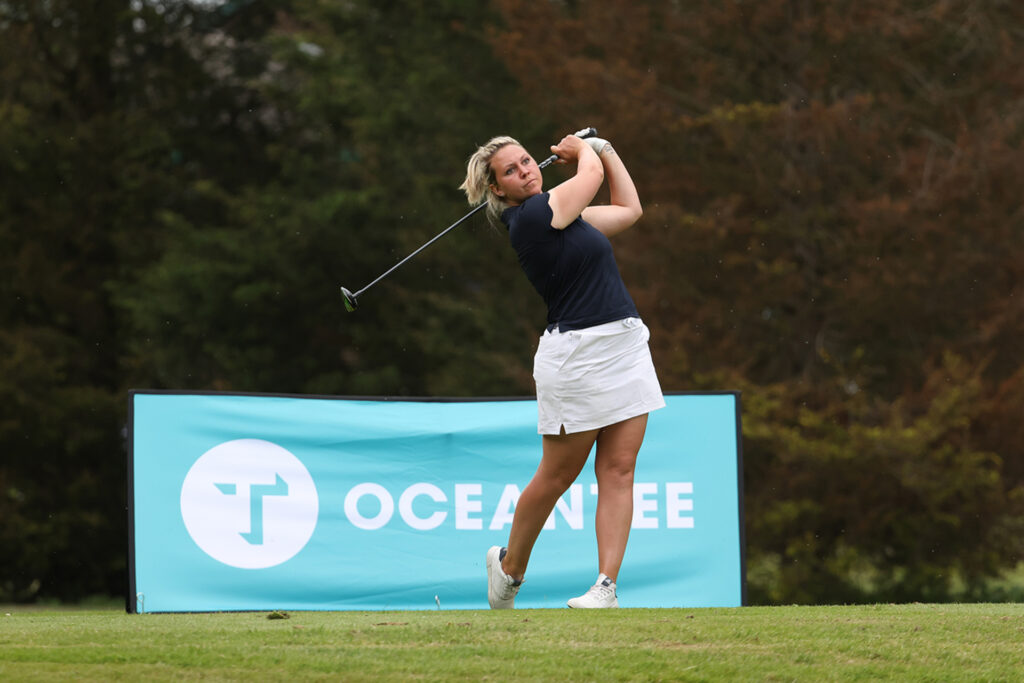 Will there be an educational side to your partnership with The PGA?
As part of The PGA partnership, we are going to be rolling out educational sessions for all PGA members. We're going to be creating some new PGA webinars which will run later in the summer and early autumn. They are going to be focused on commercially savvy sustainable choices.
With regards to sustainability, it has to make commercial sense for it to have a long-lasting impact. What I am trying to create is some tailored golf club case studies, so we can say look – these clubs have made these changes, and this has been the impact, this has been the response of the members and it's been really positively received.
It's not just tees, there might be clubs that have looked at using more renewable energy on site or changing the type of irrigation system they have or they're using different recycling. We're trying to bring together all the knowledge from our different partners, the GEO Foundation, GreenClub and others, and put it into an easy to understand framework so we can say to golf club professionals - this is really interesting, this is the environmental impact and this is how you can roll it out. Ultimately this is the commercial reason you should be doing it anyway.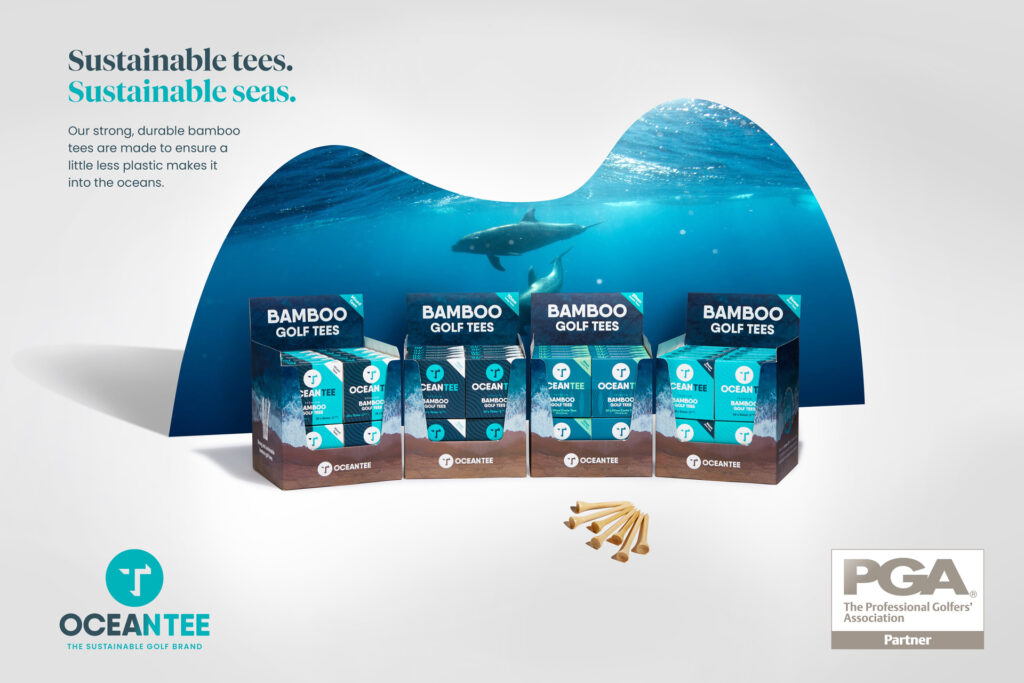 It all sounds really exciting, what else are you hoping to achieve with this partnership?
It is really exciting! Obviously, we will have the presence at tournaments, but it gives us a platform to a sustainable voice with in golf and become a trusted partner that people can contact. We hope that we will get queries directly. I'd like to think that clubs will trust us and come to us to see how they can be more sustainable.
I think the whole collaboration piece is really vital and it is what will have the biggest impact the fastest.
The response from people in the industry has been super positive. Some people are fearful, as in they don't want to do something wrong. It's one of my biggest frustrations when people don't do things because they're afraid of getting it wrong or being criticised for not doing something big enough. If lots of people could just take some little steps, we would get to the end point much faster.
It brings us back to today. It makes me hugely optimistic about what we can achieve now that we are not completely locked down and we can meet people face-to-face. There's room for a lot of optimism at the moment.
See the full list of WPGA events and follow along with the series here. Find out more about OCEANTEE here.
We would love to hear from you if your golf club is working on a sustainability project - maybe you have gone plastic free or introduced more natural areas on the course - whatever it is please drop us an email here.