Gabriella Cowley defeated Whitney Hillier, Becky Brewerton and Alice Hewson in a play-off to register her second victory of the Rose Ladies Series at The Berkshire
The conditions at The Berkshire were certainly not characteristic of a typical May day, gusting winds of over 40 miles per hour and squally rain showers made play the most difficult yet at the fourth stop of the Rose Ladies Series.
Cowley had been top of the leaderboard for most of the day after posting back-to-back birdies on the fifth and sixth holes, but a run of three bogeys over five holes on the back nine meant that she carded a one-over 72.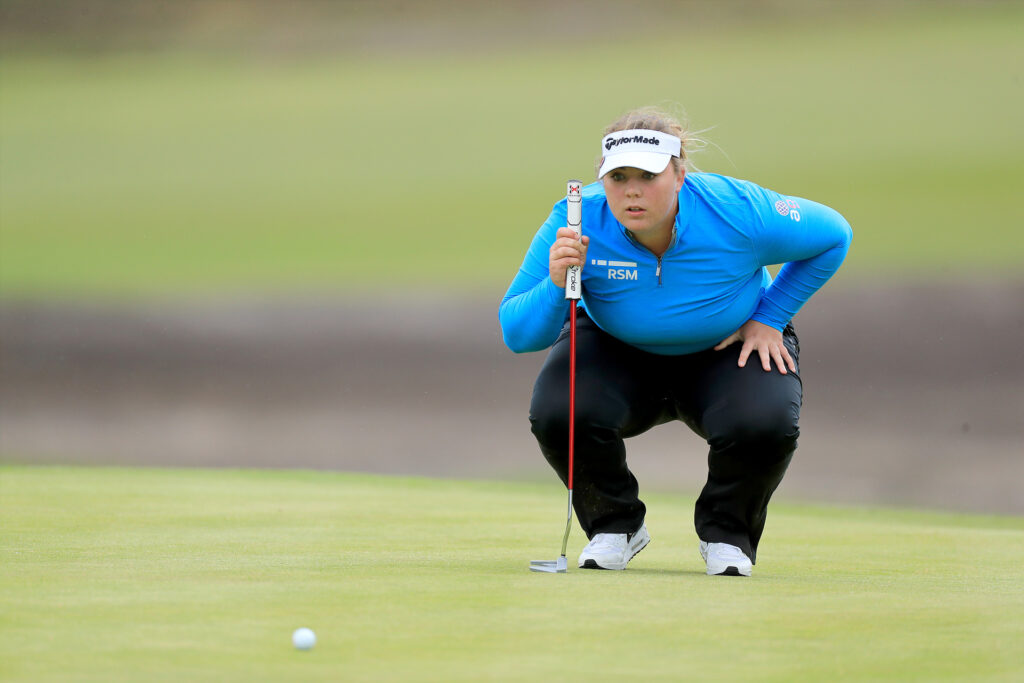 A packed leaderboard
At one point it looked like we may have gone to a seven-way play-off. Hewson had the opportunity for the outright victory until she bogeyed her final hole, Rachel Drummond missed out on the play-off with a bogey at eighteen too and 14-year-old amateur Maggie Whitehead may not have even realised that at even par coming down the last she just needed a par to win. Unfortunately, it was not meant to be with some trouble off the tee she closed her round with a triple-bogey.
The play-off
On to the play-off, Whitney Hillier and last week's winner Becky Brewerton were both eliminated at the first extra hole, leaving Cowley and Alice Hewson who was playing in her first 2021 Rose Ladies Series event and last year's Grand Final winner, to battle it out.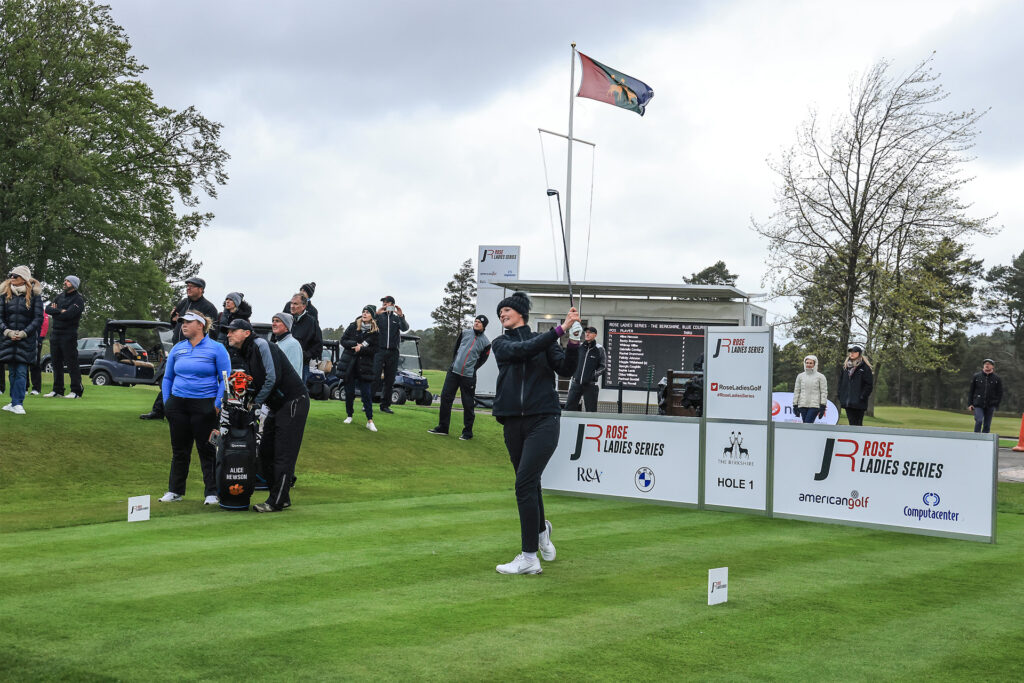 Both players bogeyed the second extra hole and then had par at their next visit to the 18th hole. The play-off then moved to the first hole where Cowley was able to roll in a 10-footer on the fourth extra hole to claim her second victory after winning the first event at The West Lancashire Golf Club.
A rising junior star
Although Cowley produced another fantastic win, the story of the delay belonged to teenage amateur and England Golf Girl's Squad member Whitehead. Playing in her first professional field event and coming so close to winning, she seemed very calm when we spoke to her ahead of her round. She said: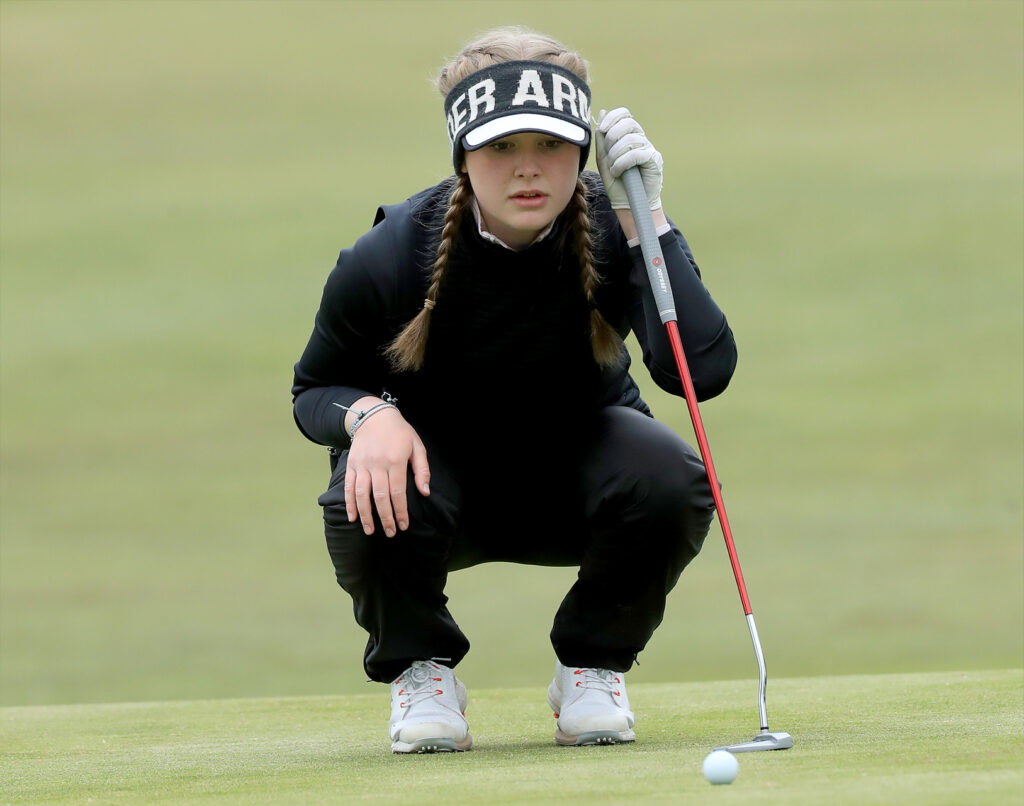 "I am really excited, just to get the experience is a privilege in itself. I really can't wait to just get out there and play with all the professionals.
"It's exciting to get to experience it rather than just watching it. I hope this won't be my last time playing in it. Hopefully I will be able to play in it for many years to come."
Her playing partners where Rachel Drummond and Inci Mehmet. We spoke to Mehmet after their round and she and playing partner Drummond where in awe of Whitehead's demeanour and ability. She said:
"It was funny because Rachel Drummond and I were just laughing about how we used to be one of the longer hitters on tour and now we're getting out driven by a 14-year-old amateur."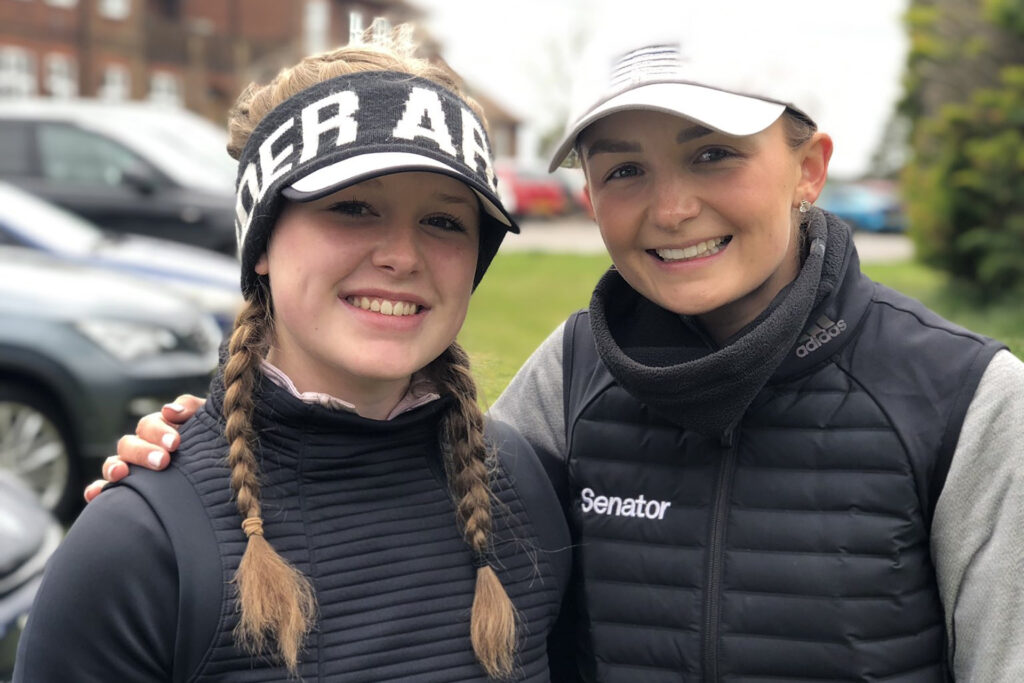 Mehmet continued:
"It was just really great to see the potential that she has, how far she hits it, how well she strikes it and she's just such a lovely girl. We were walking down the fairways and I was asking her if she had ever played in a professional event before and how did she feel.
"I think she was mostly excited and it was just another great opportunity that the Rose Ladies Series has provided."
The Rose Ladies Series now takes a three-month break to coincide with the beginning of the Ladies European Tour season, with the next event taking place at Hillside Golf Club on August 2.
You can watch highlights of Cowley's Rose Ladies Series win next week on Sky Sports Golf and the Sky Sports Golf YouTube channel.