Just as the weather is turning cooler, why not pop down to The Bristol Golf Club to check out all the latest Autumn golf clothing from your favourite golf brands
There's exciting news from leading ladies' online golf clothing store, GolfGarb, with confirmation of their Autumn New Season Reveal event.
Taking place between 17-18 October at The Bristol Golf Club, the event is conveniently located just off junction 17 of the M5, at St Swithins Park, Blackhorse Hill, Almondsbury, Bristol, BS10 7TP.
This time around, not only can you enjoy an abundance of new seasonal styles, but also a fantastic range of weatherproof golf wear.
With a keen focus on being weather-prepared for the months ahead, there will be a wide range of thermal trousers, waterproof clothing and golf shoes available for you to try so you can banish uncomfortable outer layers and get the best from your game.
You'll find lots of styles that will take you beyond the course and out on seasonal activities in comfort and style too.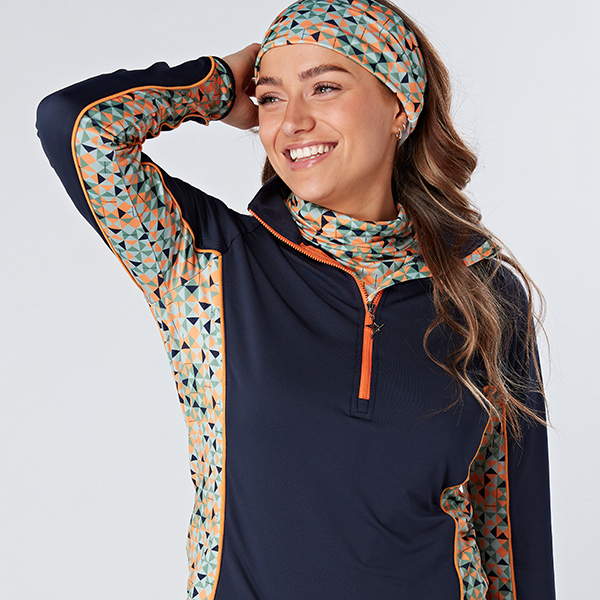 This two-day shopping event promises to be the perfect opportunity for you to delight in new prints, colours and designs, shining a spotlight on fabulous collections from leading brands such as: Callaway, Galvin Green, Green Lamb, Glenmuir, Pure Golf and Swing Out Sister.
"Staffed by members of our expert and friendly team who work directly with the brands to compile our collections each season, this event offers customers the opportunity to try on their favourite pieces, discuss how each of the brands fit and performs, and identify the styles that will suit them best for the coming season including everything the weather might offer.
"It's also the perfect place to start ticking off Christmas lists, plus whilst stock lasts, there's a free gift with your purchase!" Heather Constable, Co-founder and Director of GolfGarb.
Autumn New Season Reveal Opening Hours
With two full days to choose from, you can swing by whenever suits you:
Tuesday 17th October: 9:00am – 6:00pm
Wednesday 18th October: 9:00am – 6:00pm
Find out more about GolfGarb Fashion events by visiting their Events page here.