Emma Ballard reviews one of the latest golf bag releases from Austrian golf brand BIG MAX - the Dri Lite Hybrid Tour
Before I get into the review of the BIG MAX Hybrid Tour golf bag, I should say that I've been playing with a BIG MAX golf bag for the last six years. In my previous job, I worked with BIG MAX on their social media channels, so it only felt right to buy and play golf with one of their bags. I used the original AQUA 7 stand bag.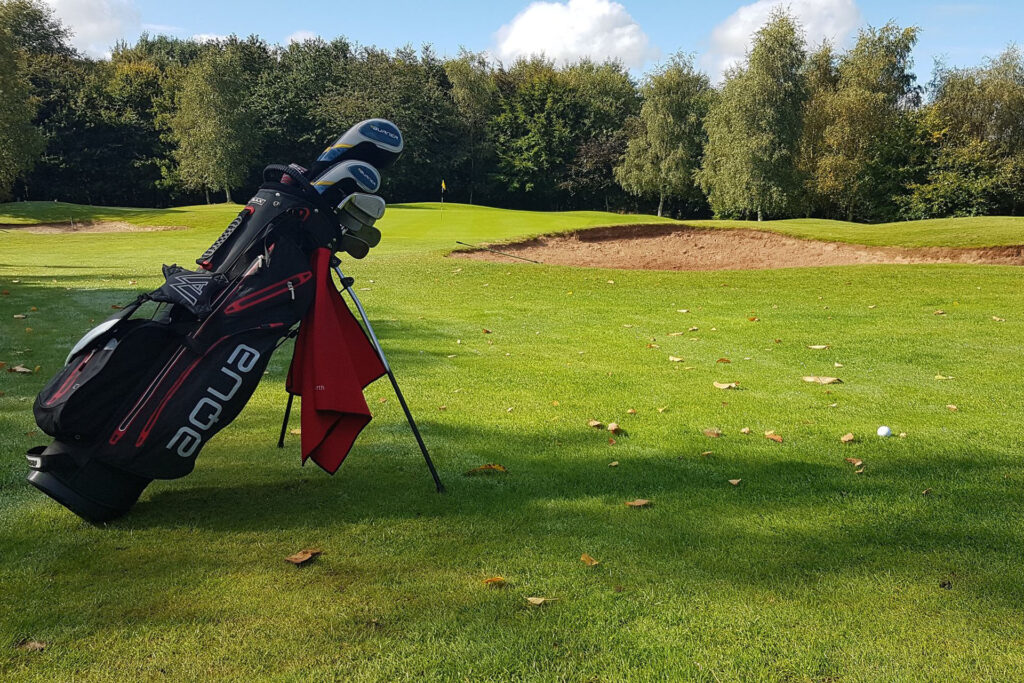 I was given a new BIG MAX Dri Lite Hybrid Tour golf bag for Christmas and have been using it for the last six months, so thought it was a good time to do a review, especially as the bag is now widely available on the market.
Dri Lite Hybrid Tour - Looks
In my opinion, this is one of the best looking bags that BIG MAX have produced. It may not be to everyone's taste but I really love the retro-looking shape to the bag. A quirky design feature which actually mean that the two large pockets on both sides are really spacious.
Colour-wise, blue is my favourite colour, so it ticks all the boxes there. There are several shades used in the bag and are mixed with black, grey and white in places. If blue isn't your thing then this is one of seven different colourways that they offer - I am sure that the red, white and blue option would prove very popular.
Dri Lite Hybrid Tour - Practicalities
The Dri Lite Hybrid Tour has 14-way, full length, dividers and five pockets, one of which is a cooler pocket. There is also an umbrella holder and the ability to clip your towel and attach your glove. When empty, the bag weighs just 2kg and as well as being able to carry, the hybrid bottom allows it to sit easily on any push or electric trolley.
Having moved from a bag that had a 4-way top to a 14-way, I can see why people may prefer to separate their clubs into individual dividers. I don't think it really stops the clubs banging together when you're carrying but they were certainly easier to extract when I was using my trolley.
The ability to have one bag which I can use to carry or put on my trolley is a big bonus, especially when it comes to storing. Bikes and golf are the two main sports in my house so our shed only has so much space (it should be noted that my golf equipment takes up a lot less space than the bikes)!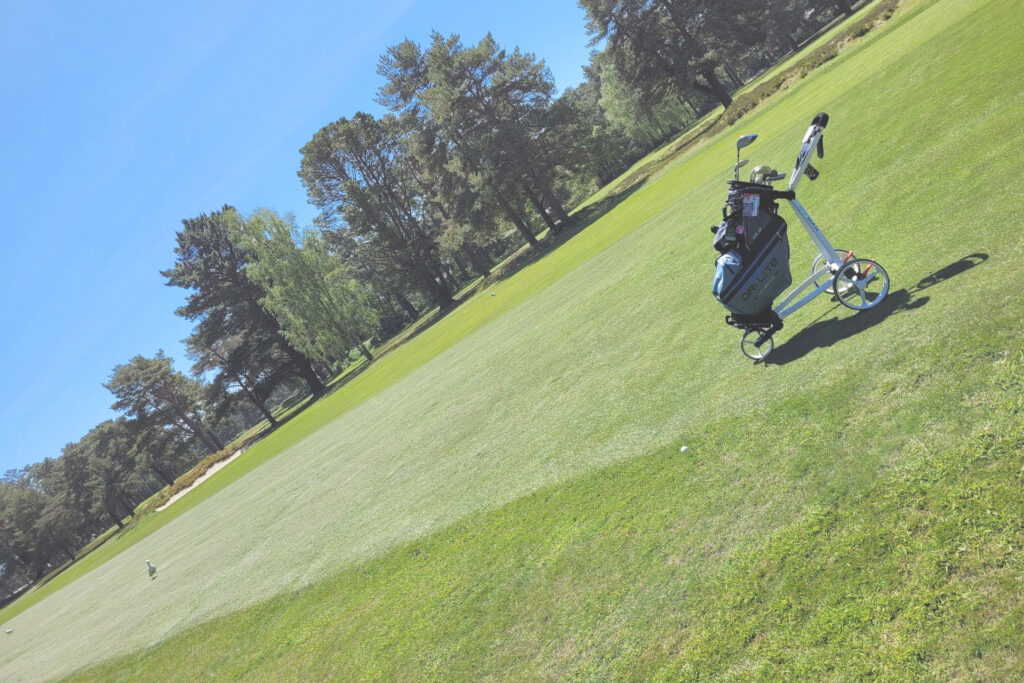 Probably my biggest gripe with this bag is the pockets. As I mentioned before there are two large side pockets that are great for extra layers, the rain hood etc. There is also a smaller valuables pocket on the side which is fully waterproof - very useful for the wet weather I have played in. Plus two other pockets, one of which is a cooler pocket and one that is best suited for golf balls.
My previous bag had seven pockets and I feel that the Dri Lite Hybrid Tour would benefit from a couple more pockets or potentially using the pockets in a slightly different configuration. I have stored my tees in the valuables pocket and the cooler pocket is in a prime location but not needed to be used frequently, this may have been better on the side of the bag. Because I prefer to carry, the spacious side pockets, although they look great, just aren't that much use to me and are relatively empty.
Obviously, every golfer is different, but these were just my observations.
Is the Dri Lite Hybrid Tour waterproof?
The Dri Lite range of bags from BIG MAX are billed as water-resistant, unlike their AQUA counterparts. The Dri Lite bags offer superior waterproofing than most other golf bags but are not fully waterproof. They do, however, have one fully waterproof pocket, the valuables pocket which is fully sealed.
I put this to the test during a very soggy nine holes at Beadles Lake Golf Course in Leicester in June. I carried the bag that day and took advantage of the detachable rain hood.
I was really impressed with how the bag performed because the rain did not stop that day. The valuables pocket did stay dry and the other pockets were only slightly damp to touch inside. Obviously, the carry strap was sodden and it took a couple of days to dry out but considering how much rain there had been, I had expected everything to be soaked through. A big plus to BIG MAX.
Here's what BIG MAX say about the Dri Lite Hybrid Tour
The Dri Lite Hybrid Tour is the water-resistant next generation of BIG MAX's hugely successful Hybrid line. With its spacious interior and modern styling the Hybrid Tour is the ultimate all-round solution for the golfer who likes to push, carry and look great on the course. This ingenious bag sits perfectly square on a trolley thanks to its flat, footless trolley compatible base, leg lock feature and the clever positioning of the stand mechanism low on the body of the bag. Its 14-way divider and 5 spacious water-repellent pockets – including spacious cooler and 100% waterproof valuables pocket - give it superb cart bag capacity, while its ultra light weight of just 2kg and practical features such as padded straps and air channel for breathability when carrying mean it excels as a stand bag too. SRP: £179.99
BIG MAX Dri Lite technology delivers a 2000mm* water-resistant rating. Featuring waterproof material, waterproof zips and a fully sealed waterproof valuables pocket. These will keep all but the wettest days at bay. The iDRY Aqua technology features all Dri Lite technology PLUS every seam in the bag is sealed from the inside leaving the bag and every pocket 100% waterproof (10,000mm rating*).
*Hydrostatic testing of waterproof fabric gives a mm per 24 hours rating. This refers to the amount of rainfall a fabric can withstand in a single day. Thus, a 2,000mm waterproof rating means the garment can withstand 2,000mm of rainfall in a single day without letting in moisture.
Final Score
Overall I was really impressed with the BIG MAX Dri Lite Hybrid Tour golf bag. Having used BIG MAX for a long time I was sure that the quality and workmanship would be to a high standard and it was. I love the look and colour and although the retro feel may not suit everyone, it really appealed to me. Another big plus point is the fact that it can be used as a carry or cart bag, switching easily between the two due to the hybrid trolley compatible base. In the rain, it performed extremely well, beyond my expectations considering how wet the conditions were. My only concern was with the layout of the pockets, they are going to take some time to get used to but they certainly wouldn't be a deal-breaker. I would highly recommend this bag or any bag from the BIG MAX golf bag AQUA and Dri Lite ranges.