We headed to our second exhibition of the year, the British Golf Show, a show that had a lot for women golfers. Here's our review...
After the success of our first time exhibiting at bunkered LIVE, we headed to the British Golf Show at Wycombe Air Park with a lot more optimism. We were also able to bring the whole Women & Golf team along to work on the stand. With remote working, it's actually not often we're all in the same room together!
Our goal was the same as before, we wanted to meet Women & Golf subscribers and members, as well as meeting people who hadn't heard of Women & Golf before. Being a digital platform gives us very little opportunity to get that face-to-face interaction.
We obviously also hoped to sign up new subscribers and members to the website and we brought back the popular guess the number of golf balls in the jar. Except that this time Jane made it a bit more tricky by adding tees too! The total was 109 by the way! Thanks to Volvik for supplying us with some of their new Matt Vivid golf balls to giveaway.
Guess the number of balls (and tees)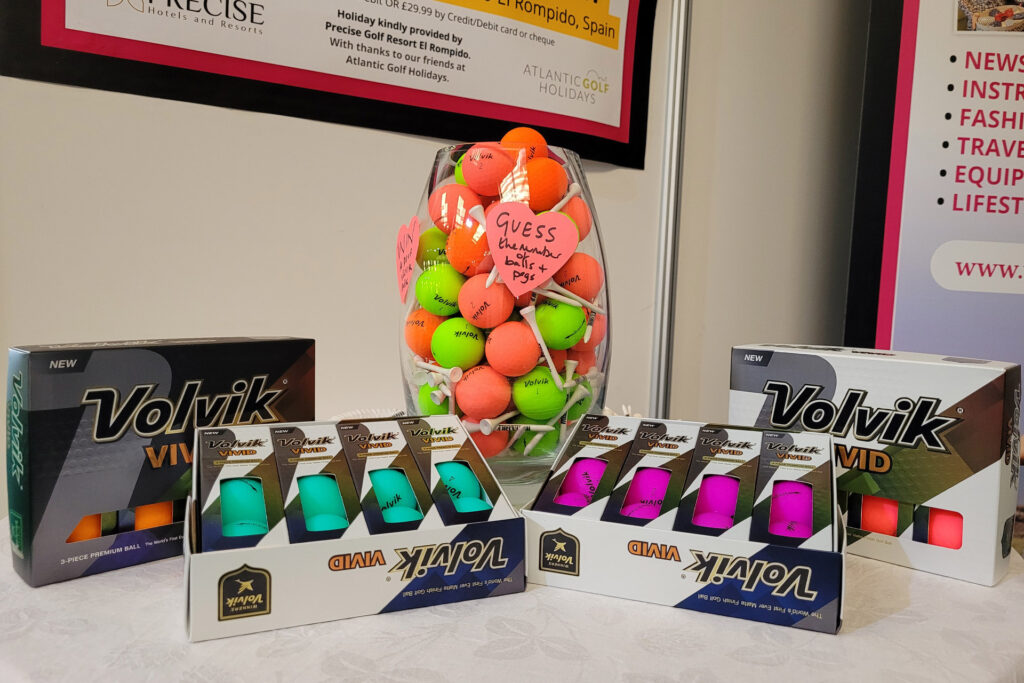 On both days there was a gentle buzz around the stand but the afternoons were much quieter. From our point of view, this worked well as it gave us time to go around and get more of a feel for the show and speak to other exhibitors (our stand was always attended). Something that there was no time to do when we had been at bunkered LIVE.
Coming to talk to us on the stand, we met a wide range of women golfers, from complete newbies to lady captains, professionals and coaches. We also had some interesting conversations with representatives from golf clubs, charities and organisations who were all looking to engage with more women and girls.
It's hard not to make comparisons from our first experience of exhibiting, especially after we received so much feedback during and after the show. With that in mind, here are our takeaways from the British Golf Show.
Two shows in one
Having experienced the hustle and bustle at bunkered LIVE, there was a completely different feel to the British Golf Show. For a start, it was spread across two hangers and there was also The Elite Events - London show that you could look around in the two hangers next door and the surrounding airfield.
The welcome glass of prosecco was a nice touch, well I liked it, but unfortunately, they weren't for exhibitors.
Although there may be some crossover between the two shows, we saw a little of this even on our stand, I'm not convinced that the shows work together.
Now the fast cars, jet skis, helicopters and £5,000 garden ovens may be of interest to you but it really felt like you were either there for one show or the other.
A more intimate feel
Some might say quiet, others may say intimate. That's how it felt at the British Golf Show. For a visitor. There were definitely less visitors to this show.
One of the two biggest complaints we heard from bunkered LIVE was the size of the queues to test equipment. This was not a problem at the British Golf Show. With all major hardware brands there, you could have tried all of the new clubs on offer without too long to wait.
But for exhibitors, they want to be busy and making sales. Obviously, this requires a bigger footfall. So, where visitors may have been more frustrated at queues at bunkered LIVE it was exhibitors that were left a little unsatisfied.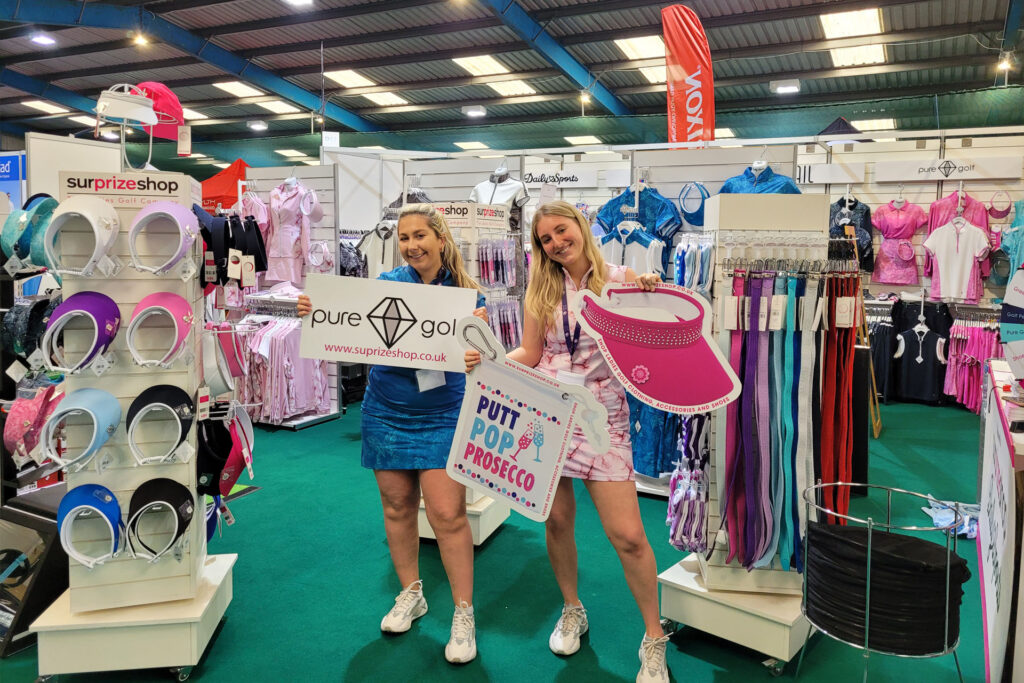 Women's golf clothing
Negative feedback around clothing options for women filled my inbox after bunkered LIVE. This would definitely not have been the case at the British Golf Show. Although Surprizeshop were the only stand with women's golf clothing – they had brought the whole shop, quite literally. The selection of clothes, shoes and accessories was fantastic. Current ranges mixed with some show bargains meant that many women left feeling happy but with a much lighter wallet!
Overview
From a female golfer's point of view the British Golf Show would have been really appealing because you could try the latest products, get your hands on a whole new golf wardrobe, including shoes and accessories. Plus, you could book your next golf trip, as well as getting some hints and tips from the PGA Professionals on hand.
I am actually not sure why the British Golf Show isn't more well attended. It has so much potential to be a real showcase of golf and was supported by brands and a variety of golf businesses.
My only thought is the location, an airpark rather than a standard exhibition centre, which is really only accessed via driving (or you can fly in on your plane or helicopter!).
When British Golf Show returns next year, make sure you take a look at the list of exhibitors. Hopefully, you'll see the same from this year and more and be able to make the trip to experience the golf show for yourself.
Did you attend the British Golf Show? Please drop me your thoughts via email here.