Women & Golf took a trip to The Springs Resort & Golf Club in Oxfordshire for a stay & play experience.
When you think of a golfing break in the UK, your mind is probably drawn to the big golf resorts which I am sure many of you will have stayed at before. But nestled just outside the town of Wallingford, 12 miles outside of Reading on the way to Oxford, is a real gem of a stay and play golfing destination. One you may not have heard about before but one that you should be adding to your must-visit list.
Women & Golf were invited at the end of April to see what The Springs Resort & Golf Club had to offer.
Accommodation
The stunning Tudor-style house pictured above is where you will find your first accommodation option. With eight bedroom suites on offer, all uniquely designed, no detail has been left unturned. You almost feel you'd want to visit more than once to try a different room each time.
The attention to detail is apparent from the moment you enter the hotel to check in. There is a boutique, fashionable appeal even in the reception area.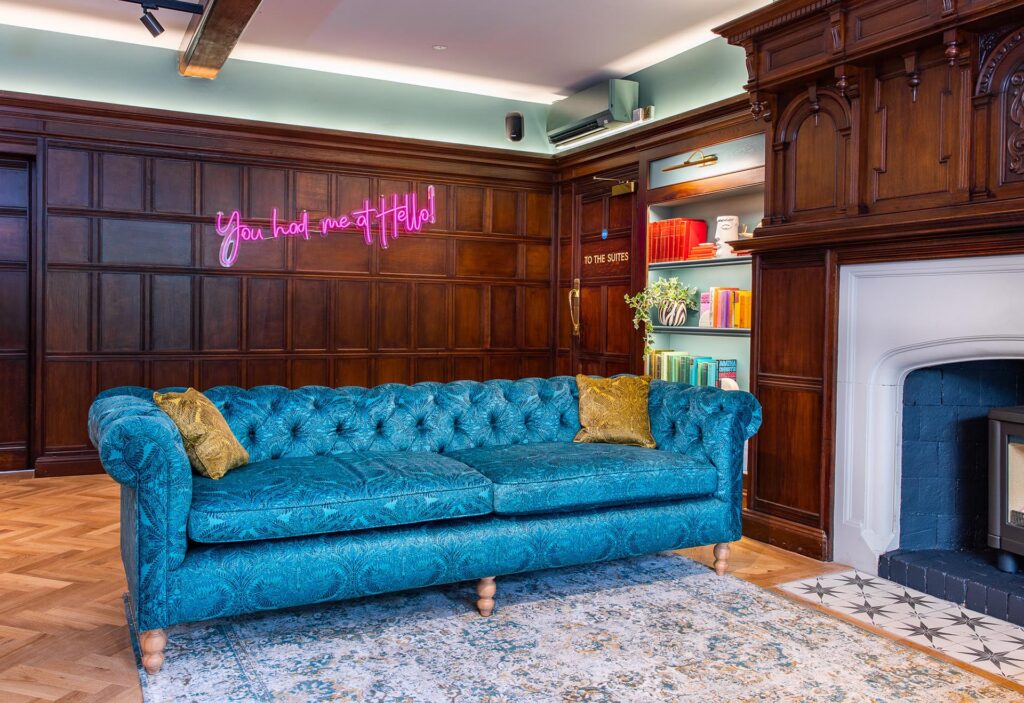 The hotel also houses the 1893 Spa, where you can truly relax and enjoy the holiday experience. There are a range of treatments that can be booked with fully trained therapists, as well as the option to take time out in the relaxation pool, with a small lounge area, underwater lounge beds, and a submerged seating area.
I liked the sound of underwater lounge beds but didn't have time to try them!
Alder hotel lodges
For our one-night stay, we were to be in the Alder hotel lodges which were a very short walk away from the main hotel building.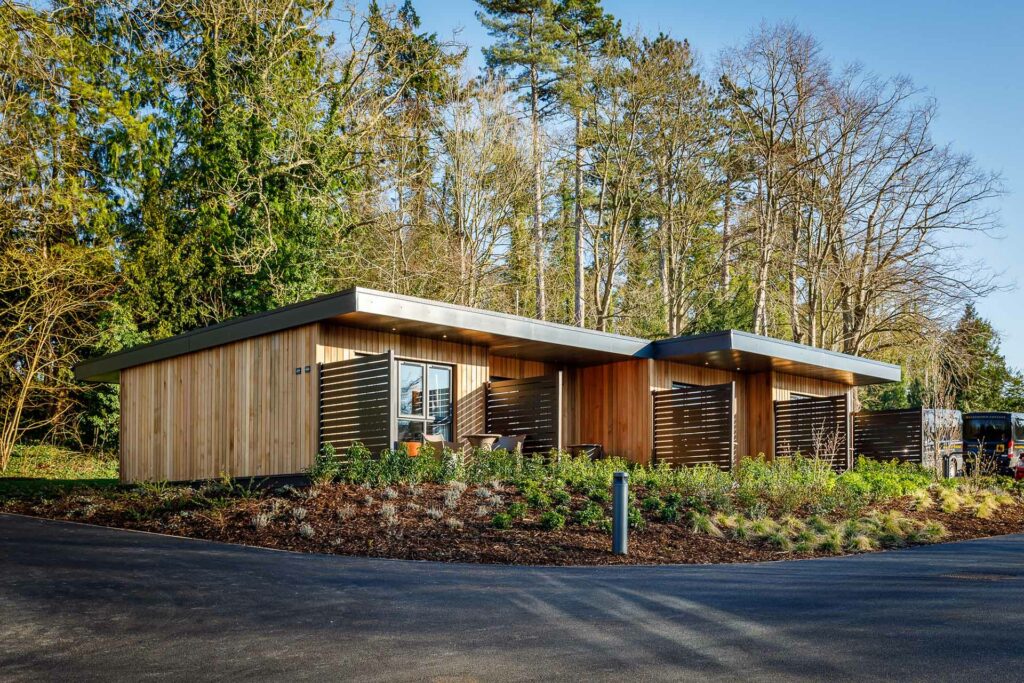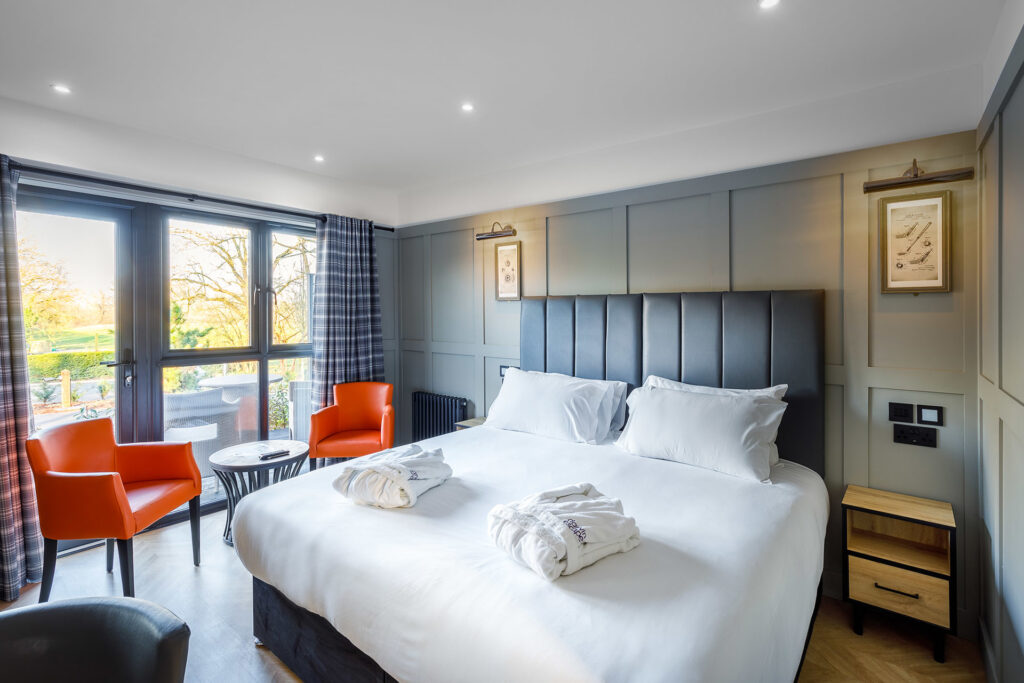 The lodges have double and twin bedroom options and all lodges have an ensuite shower room, small vanity area and wardrobe. There are tea and coffee making (my room had a lovely new Nespresso machine) facilities, along with glass sliding doors leading to a private, small, outdoor decking area.
As well as a comfy, clean and welcoming feel, I was also pleased to find that the free wi-fi extended out to the lodges. This might appeal to people looking to work and stay as part of a business trip.
As with the hotel rooms, there was fantastic attention to detail and the lodges have been designed in a way to maximise the relatively small space that they occupy. The bathroom is far from pokey with a generous sized walk-in shower and there was seating for two with a small table and a table at a desk within the one bedroom.
There is one final accommodation option which is the self-catering lodges, which can sleep up to four guests with two bedrooms and two bathrooms.
It is worth mentioning that there is parking available right by each lodge for convenience, as well as a large car park by the clubhouse.
Clubhouse and Ridgeway Restaurant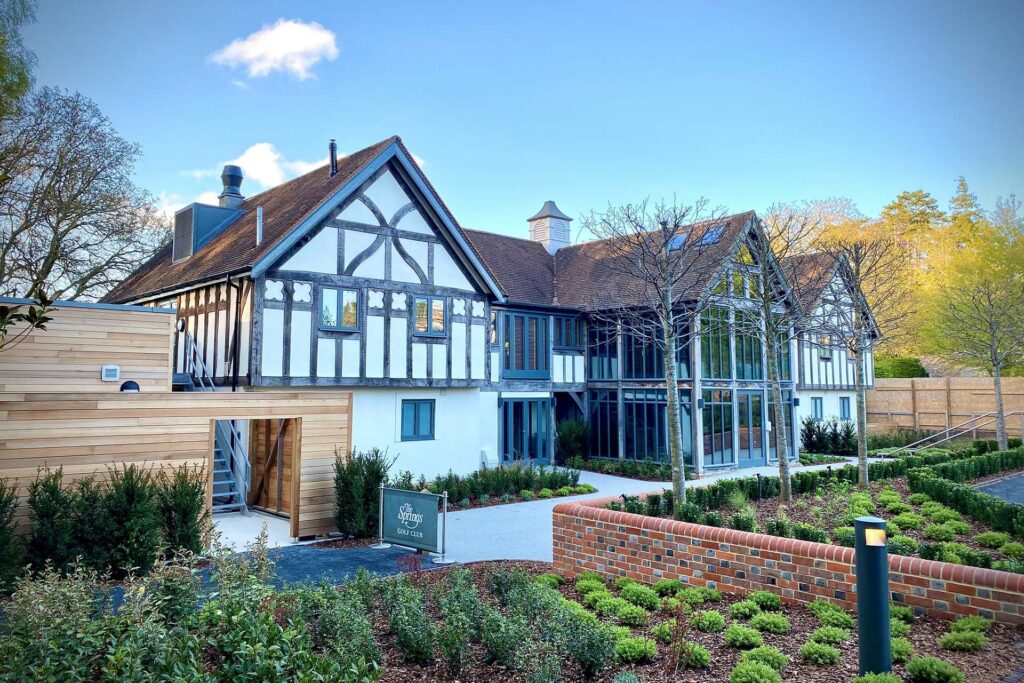 In a similar style to the main hotel, this is The Springs Golf Club Clubhouse which was fully renovated when Darwin Escapes took over the property in 2017.
Inside you gain a similar feel to hotel and the lodges and like most golf club clubhouses you will find a fully stocked pro shop, as well as an indoor golf simulators and ample changing facilities for both men and women.
It's upstairs where the magic really happens with the Ridgeway Restaurant, named after the famous Ridgeway Trail nearby, with views of the golf course from the restaurant and balcony.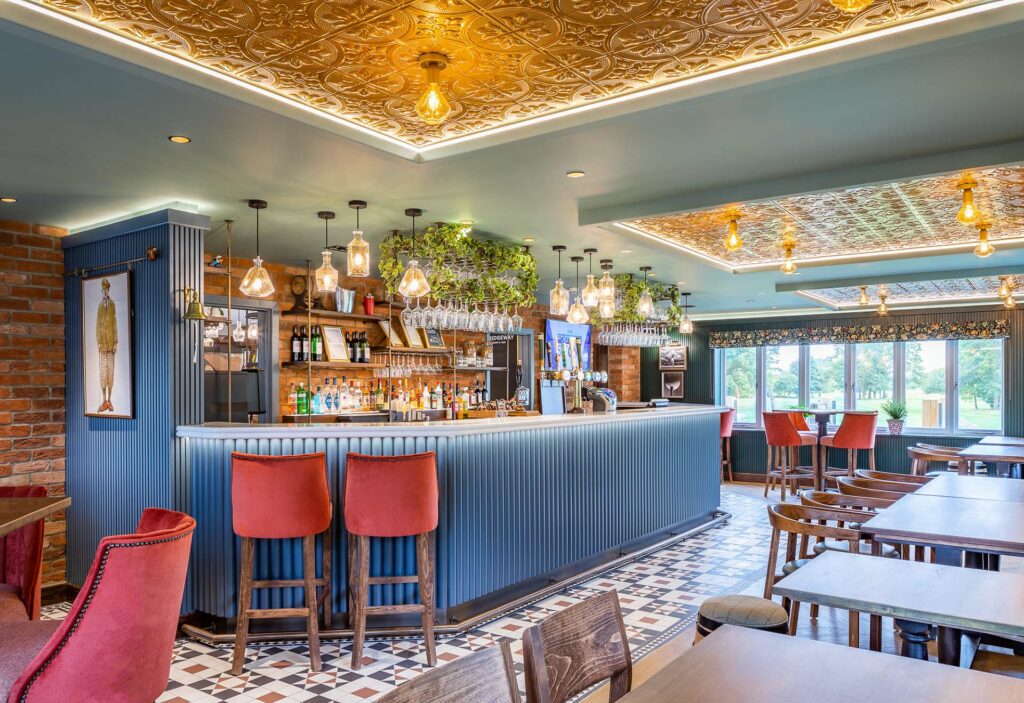 Open for breakfast, lunch and dinner most days (it's closed for dinner on Sunday-Tuesday), the restaurant offers a range of food and visitors, as well as members, are able to enjoy a meal and a drink.
I personally loved the golf-inspired detailing across the restaurant and it had a very relaxed and modern feel, unlike most golf clubs you may have visited.
The food
I love food! I guess most people do but if a golf club can serve decent food (and coffee), then it's somewhere you're going to keep going back to.
The dinner menu had a variety of options to choose from and was reasonably priced. Nicely presented and tasted delicious.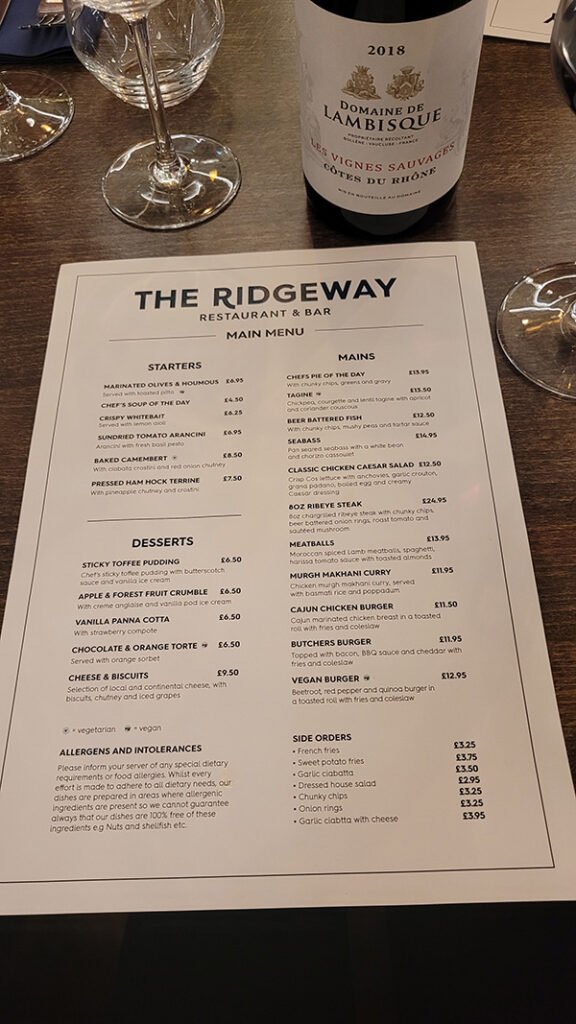 I also enjoyed an omelette for breakfast (which I forgot to take a picture of) and the lunch menu included a salad special which looked fantastic. I went for the toasted ciabatta with chicken, cheese and bbq sauce - quite possibly the best toasted sandwich I have ever eaten. I'm not just saying that - I can highly recommend if you ever visit the club.
The Springs golf course
Now to the part that you have probably all been waiting for. The golf. The parkland course is set over 133 acres and at times runs alongside the River Thames.
The original course was designed in 1998 by former Ryder Cup Captain Brian Hugget. Since Darwin Escapes bought the course in 2017, they have invested heavily into the course. Leading golf course architect Tom Lobb worked with Hugget to get the course to where it is today.
There are four tee options on the course, as a female golfer it was great to have more than one option to play from. Nursing a slight hangover from the lovely red wine the night before I decided to go from the most forward tee, which in this case was red.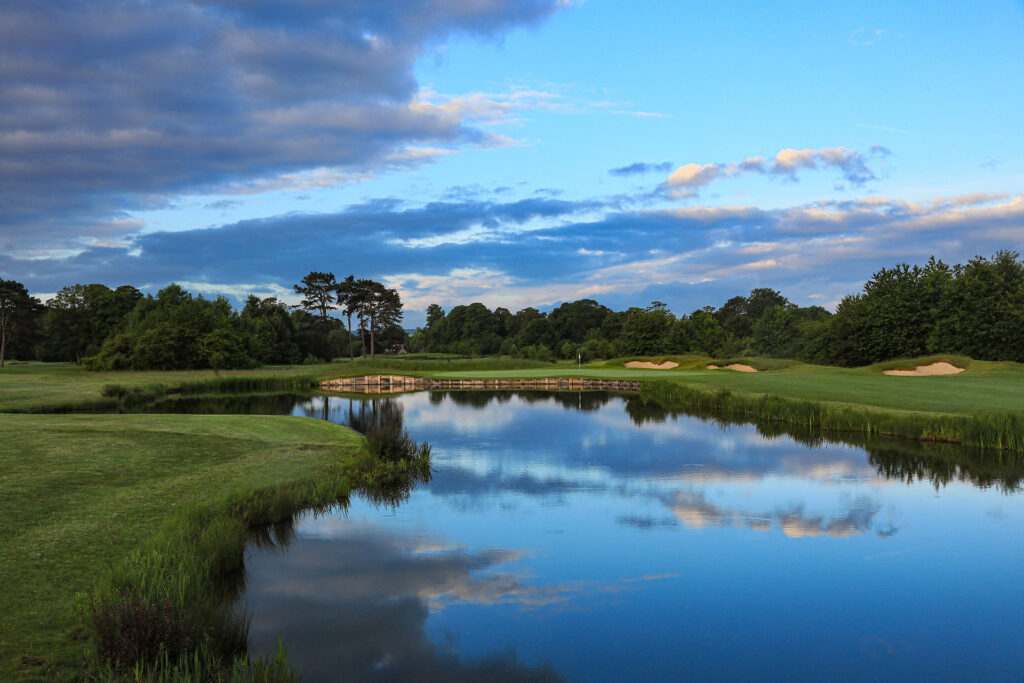 Overall the course was challenging but fair. I enjoyed the fact that it was a relatively flat course which meant that if you could keep the ball straight there weren't too many tricky shots that needed to be executed.
The second hole feels like you're at a pitch and putt being under 100 yards, but don't be fooled. It's not as easy as it looks (but is the easiest hole on the course).
After the wet start to the year, the course was reasonably firm underfoot. A few places were squelchy and the only real wet patch was with the holes that were closest to the River Thames. We were told that they had been flooded only a few weeks previously, so considering that information, they really weren't too bad at all and were recovering quickly.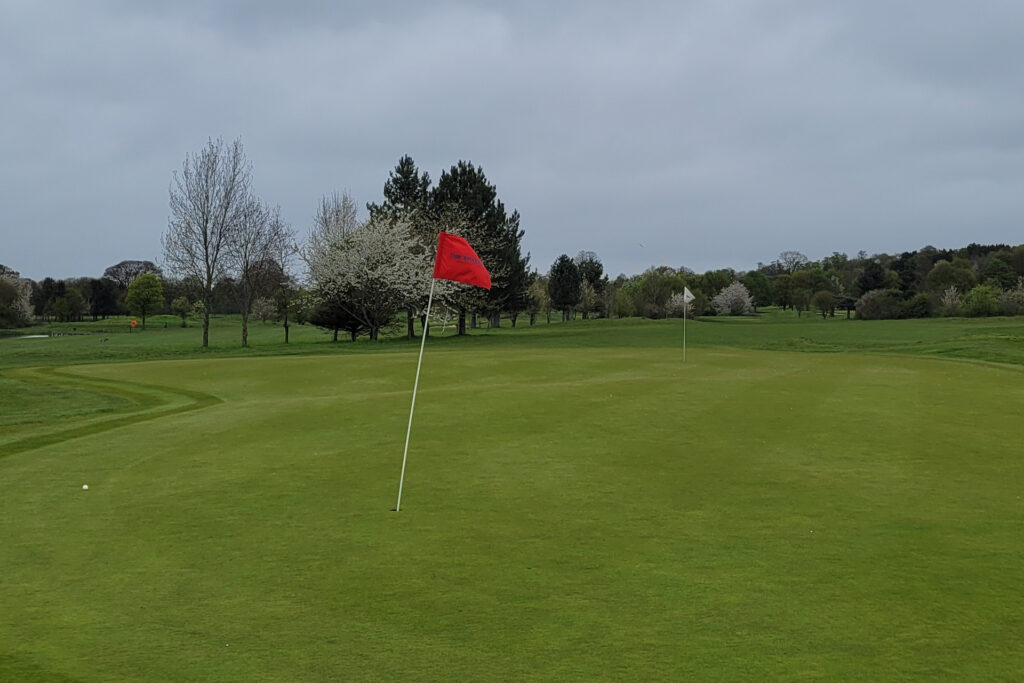 One course feature that I liked but hadn't experienced previously was a double green. Quite a fun experience, especially when two groups are on at the same time!
There's plenty of water around the course but it is possible to keep away from it. Unless you are like my playing partners who tried to fly straight onto the green on 17 from the tee. Not something I could achieve, even if I wanted to.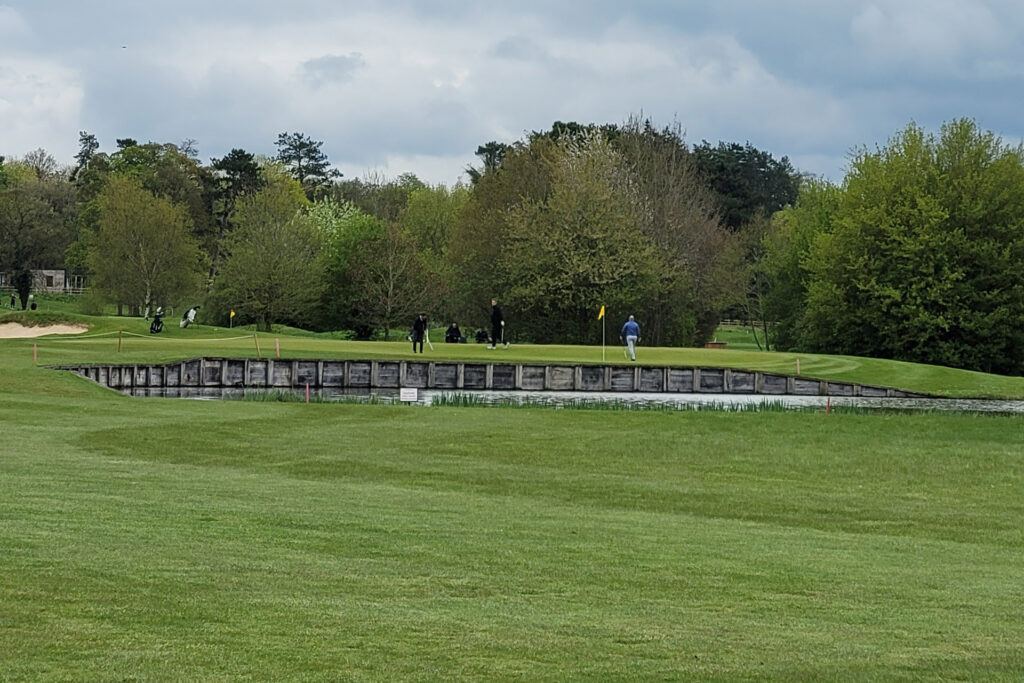 A smooth 40 points will mean that this course will live long in the memory. It would definitely be a course I would be keen to play again and for anyone just interested in the golf, the green fees are Monday – Thursday £50 and Friday – Sunday & Bank Holidays £60.
Women & Golf highly recommend The Springs Resort & Golf Club
The Springs Resort & Golf Club has something for everyone, it's certainly not just a destination for golfers. It would work well for those looking for a central base to explore Oxford or the surrounding area, as a self catering holiday in a peaceful location with your young family or a golfing weekend with your friends.
The Springs offers it all. Combined with delicious food in a stylish and relaxed atmosphere, it's somewhere that you should definitely consider for a stay and play break. Also, if you're local enough to make a day trip to play golf or maybe just meet a friend for lunch, you won't be disappointed.
To find out more about The Springs Resort & Golf club please visit their website here.