Our new contributor Patrick Brennan tells us why Canada should be on our "must golf" list for 2023.
Golf is one of those sports that can be played anywhere…within reason.
Wind, rain or shine, golfers take to the fairways to try their luck at the most frustrating, rewarding, endlessly complex yet deceptively simple game. Thankfully, this means golf is now played in all four corners of the globe.
Here are the five reasons to jet off on a golfing trip to Canada.
5. Wildlife
When a stray shot finds the trees in the UK, you may encounter a squirrel or two. In Canada, it could be elk, deer, coyotes, even bears! I have personally had to cut a range session short due to a bear sighting; the added risk of an animal encounter provides extra concentration over a tee shot, alongside a touch of excitement that you may get to see the golf course's most beautiful inhabitants.
The wildlife aspect definitely adds to the experience, with just as many features on an Instagram page as the course itself!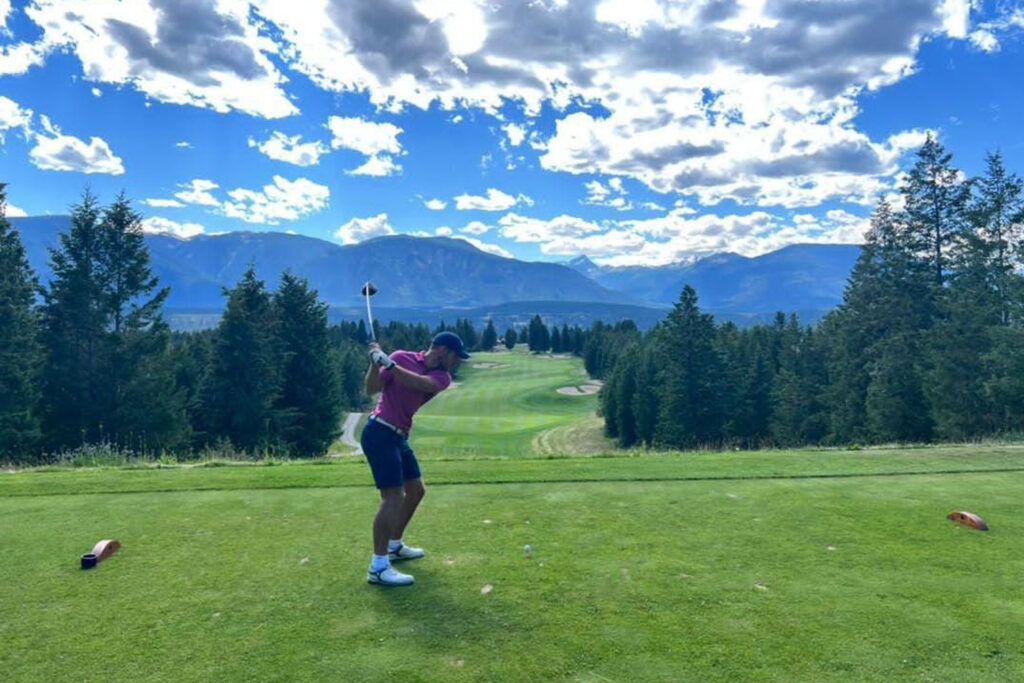 4. Canadian Culture
We are all too familiar with the elitist nature of top golf courses, it is a barrier slowly being worn down by the next generation of golfers. Canadian golf culture is discussed below, but the Canadians themselves add a spark of special service that is hard to come by. Genuine regard for your well-being is a common theme in conversation with the Canadians, as well as some useful local knowledge on the course.
They are happy to be golfing, knowing that in the winter months the golf courses will succumb to metres of snow, providing them with ample skiing terrain but an inability to swing the club for half of the year. This means relishing the summer months, and ensuring visiting guests do so as well.
3. Golf Culture
Stuffy is not in the Canadian golfers' vocabulary. Whatever the ability, they accommodate, with up to six sets of tees from tips (6700+ yards) to short course (< 5,000 yards); based solely on self-appointed standards to improve pace of play and encourage more golfers towards the first tee.
There is no specific dress code, even at the best courses in the country. It is not uncommon to see the beloved Toronto Maple Leafs jersey being worn, or perhaps the Calgary Flames, depending on where allegiances lie.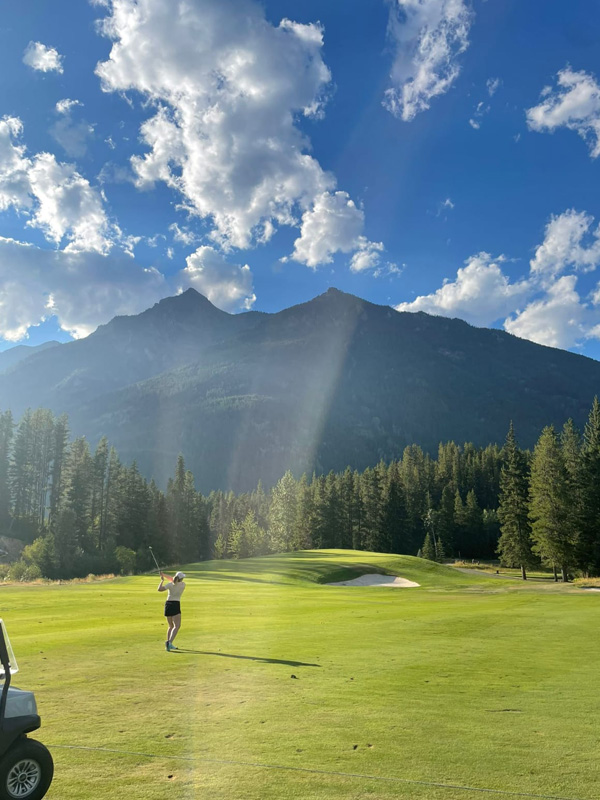 Canadian golf is an experience, from start to finish. With a warm greeting on arrival, everything is taken care of. The courses will charge reasonable prices, and ask for nothing in return except that you repair your pitch marks and keep pace with the group in front. The course marshalls will be helpful, and renting clubs is never an issue for visitors. Cart fees and driving range access are usually included in an overall fee, so you don't get stung that way.
Cart golf is the norm, with so much space between holes that walking 18 holes is rarely seen. Carts also mean golf is less of a physical excursion, encouraging replay rates for 36 holes in a day at most courses. Carts also provide fantastic storage space for beers, lunch, and speakers.
Canadian golf is much more relaxed; turning up the music and opening a beer after a lost ball is a sure-fire fix for the erratic downswing. I had one particular discussion with a female fourball at Eagle Ranch Resort, British Columbia (on the third tee) where I was assured their game would sharpen up after a couple of cocktails!
2. The Courses
The golf itself should be a vital factor and Canadian courses do not disappoint. As soon as the snow melts, the lush green grass protrudes, with an army of Turf Care attendants providing striped fairways, newly cut pins, spinning bunkers, and setting the course up for a new visitor experience each day.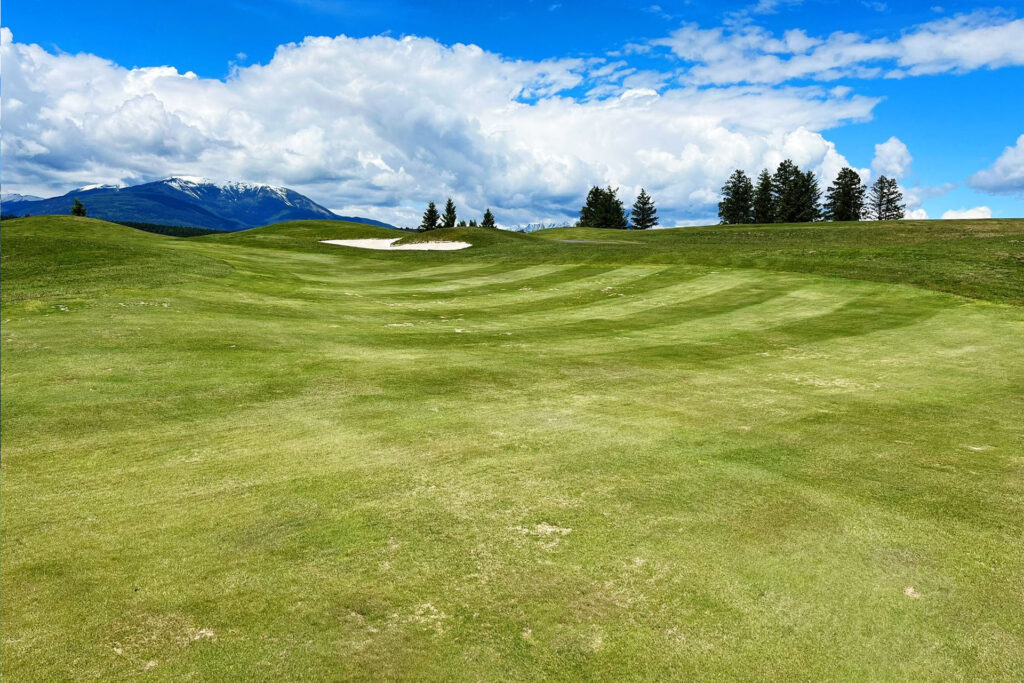 The Superintendents Association take pride in their work, and a multitude of variables are negotiated during the season, such as elk damage to greens, disease in the grass, winter kill on the fairways, and staff shortages. From the outside in, you would think it's plain sailing due to the purity of the courses right up until closing day.
I played a handful of courses within the Canadian Top 100, and each was mightily impressive in its own right, with variety in the holes, a fine balance of fairness and challenge, and greens cut so fine that they will amaze you while simultaneously making you question your skill with the flat stick.
As mentioned, the tees affect the experience a lot, playing the tips is usually a slog, whereas if you fancy a sociable game, picking a tee further forward will guarantee lower scores and boost confidence. I also found the ball travels slightly further at altitude, or perhaps that was a sign of improvement!
1. Scenery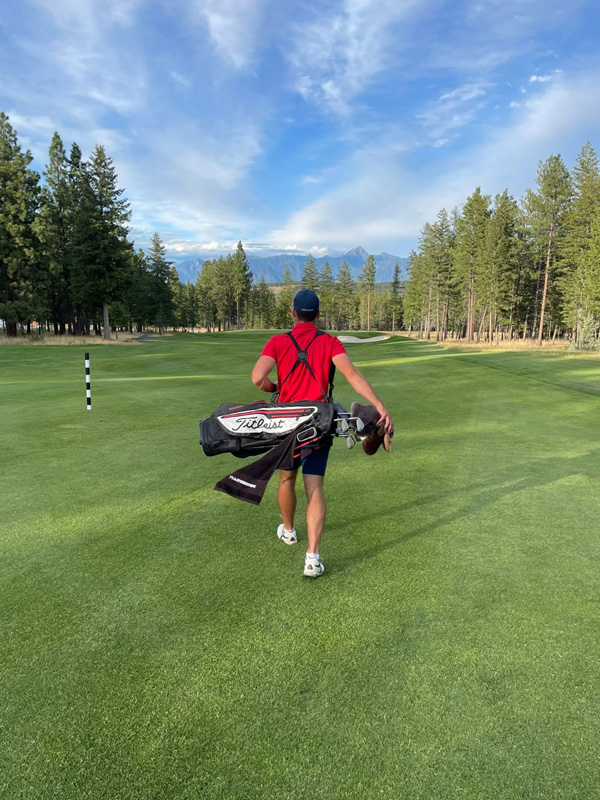 Golfing in the mountains guarantees spectacular scenery. As the snow slides down from the peaks in May and June and gives way to pink skylines against a towering green landscape, it is easy to get distracted over the ball.
A signature of Canadian courses is to have a par 3 with a lengthy carry over a huge chasm, often with an elevation change against a mountainous backdrop - testing the nerve and resilience of the weekend golfer.
Rolling fairways are common, cut to perfection, and one is rewarded with a view when playing the hole from the short grass. East Kootenay in British Columbia offers the Purcell Mountain range, blending into Alberta's Canadian Rockies.
You can't go wrong with Canadian golf, as the clear skies and vast landscape provides ample space to get lost in your surroundings.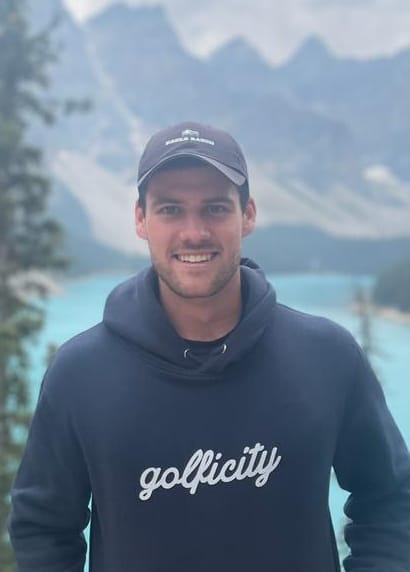 Meet Patrick Brennan
Patrick is originally from the Lake District, UK but moved to British Columbia, Canada after university. He writes for several media outlets, including Golficity, and has been doing so for over six months.
His main writing interests are professional golf tours, the Majors and any good underdog story!
He comes from a sporting family and, when not cycling or skiing, plays off a six handicap - trying and failing to keep the family bragging rights, often due to a streaky driver!