A day for Mums to put their feet up, drink tea (and/or prosecco) and be waited on. Who am I kidding?! Here's a, hopefully, helpful Mother's Day gift guide.
Mother's Day is just around the corner. For those that are a little disorganised like me, here are some golf and a couple not so golf-related Mother's Day gift and card ideas. Hopefully my husband is reading this and takes the hints! 😊
Mother's Day Cards
Let's start with cards. I shouldn't be surprised, but although you could have a choice of 100s of Father's Day golf-themed cards, there's really very little choice for Mother's Day. With that in mind, I've chosen three cards from A Town Called Home which I came across whilst looking into Valentine's Day cards. All cards are £3.50.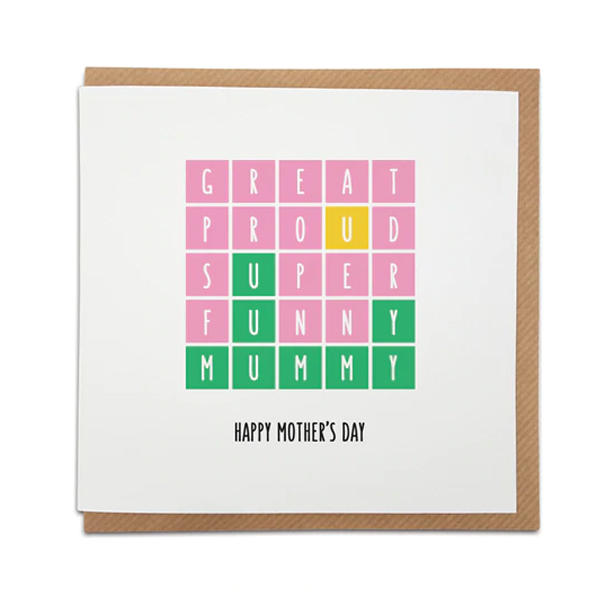 Queen of Clubs
My colleague Jane introduced me to the Queen of Clubs range by HarleyDogDesigns on Etsy last year. I appreciate that receiving a coaster isn't the most exciting of gifts but I just love the design and reference to playing cards. An ideal gift for my bridge playing Mum. (They do a King of Clubs too). Prices start from £4.90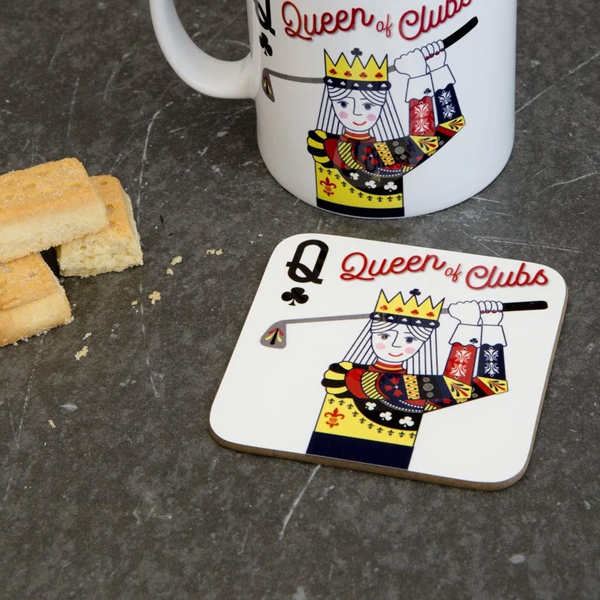 Galloway Golf
Staying with Etsy, I contacted artist Caroline Smith last week after seeing a post in the Ladies Golf Lounge on Facebook. She recently set up an Etsy shop specifically for her golf art and illustrations. All of her items are designed and printed to order in Scotland. As well as Mother's Day it may be worth keeping Galloway Golf in mind for specific golf club gifts as Caroline is happy to create artwork of your course or clubhouse for use on items. Here are three gifts from their collection. Prices start from £8.00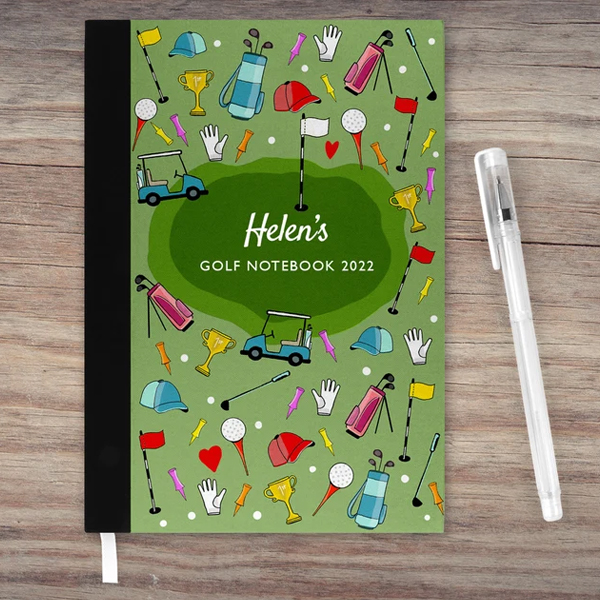 Evalu18
Continuing on the art theme, Evalu18 has become a platform that celebrates those who capture golf courses at their finest whether by oil, acrylic, photography or with stunning new digital techniques. Bringing international talents together and making their works more readily available. Remember Women & Golf Members get a 15% discount - find the code here. Prices start from £17.99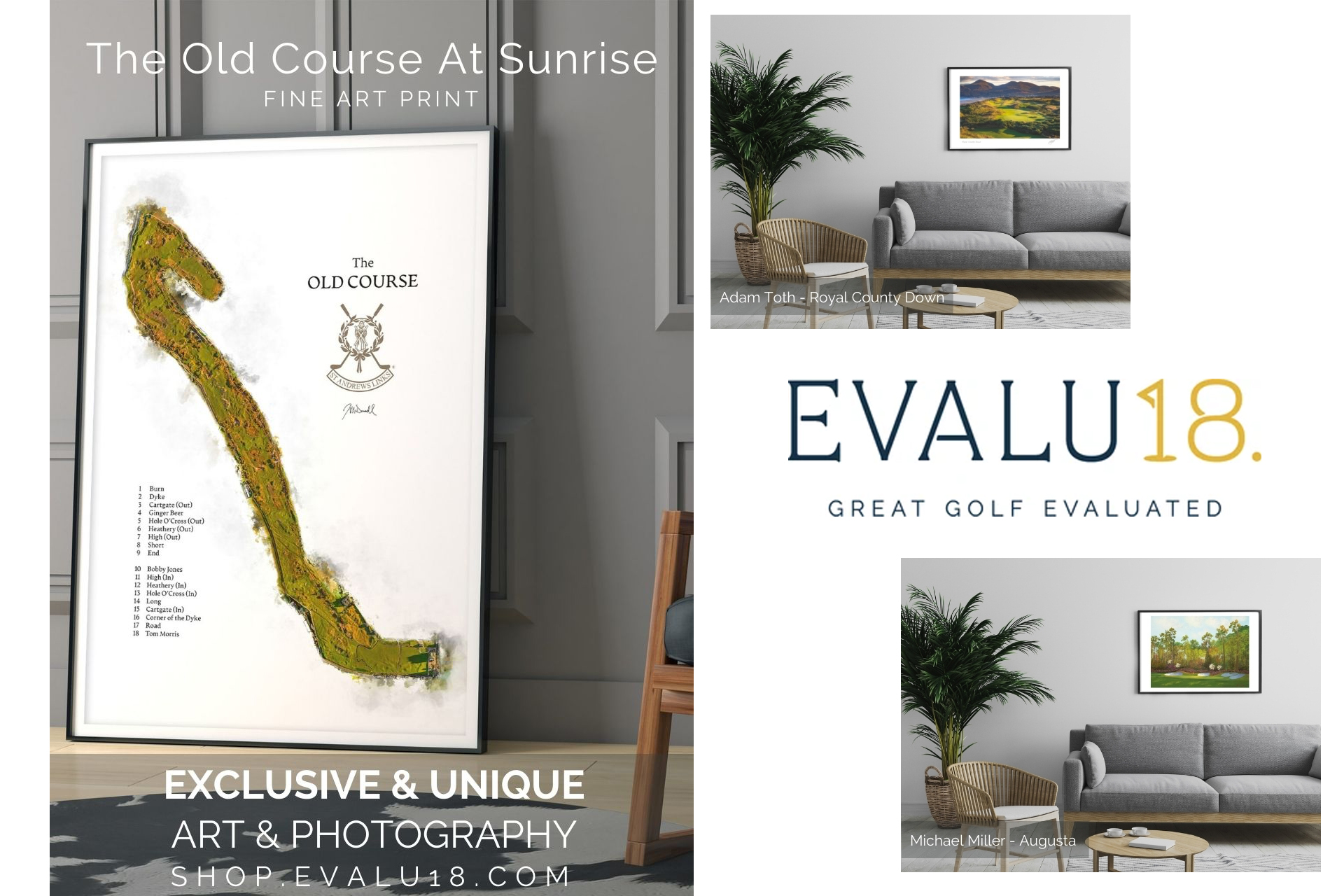 Duca del Cosma
The luxury Italian golf shoe brand has just released its new SS22 shoes. The line-up includes two new white King Cheetah designs, along with the Wildcat in this striking glossy red and white colourways, plus the Bellezza in navy and pink colour options with interchangeable kilties. If you're looking to make a statement on the course this year then you can't go wrong with Duca del Cosma golf shoes. Prices start from £129.95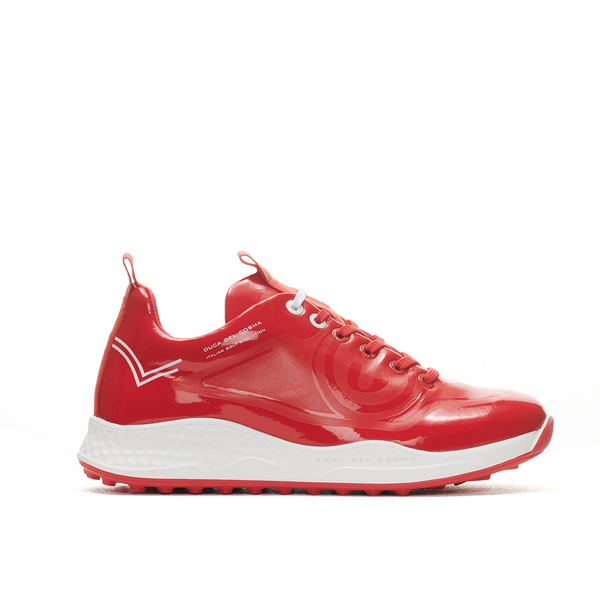 Surprizeshop
There are lots of fun and quirky Mother's Day gifts at Surpizeshop. I've decided to highlight one of my favourites which are the ball marker sets. There's a much bigger choice on their website, plus they stock clothing, shoes, bags and so much more on their website. I'd be very surprised if you couldn't find something for you or your golfing Mum. Women & Golf Members receive a 10% discount on all their orders - find the discount here. Surprizeshop ball markers £9.98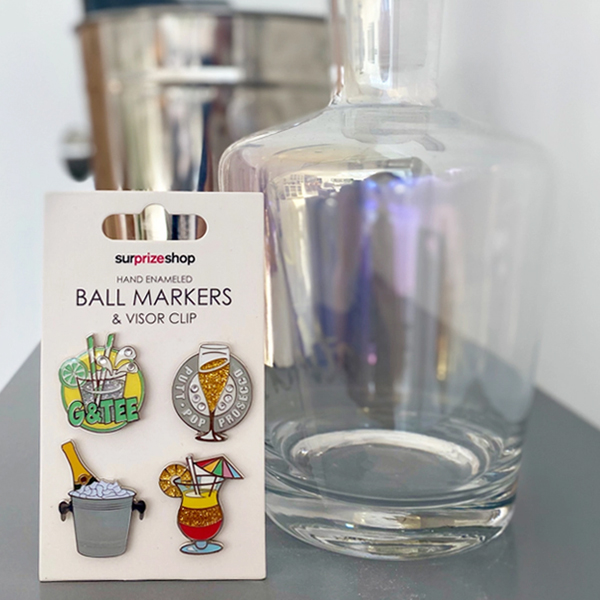 Meg & Bee
We first got a glimpse of Meg & Bee bags when they were used by the wives and girlfriends of the European Ryder Cup team. They used the Navy Classic Leather Kit, a Navy Gold Circus Strap and a contrasting Suede Navy Tassel
Meg & Bee offer a vast range of colours of bags, straps and tassels to suit everyone's taste. Suede bags are also available, as well as different sized bags and wallets. Choose a colour, add a strap and complete the look with a tassel, charm or badge. A style of bag and colour to suit everyone's tastes 💗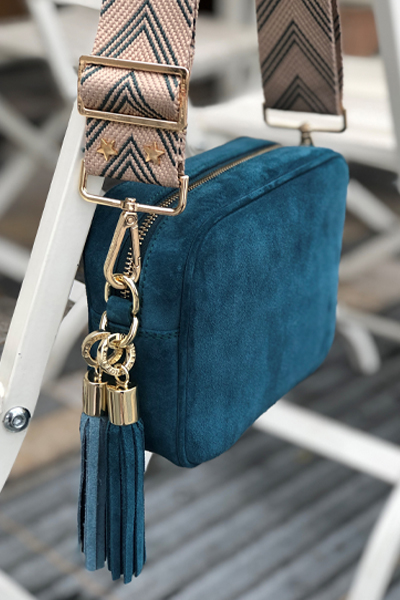 AIG Women's Open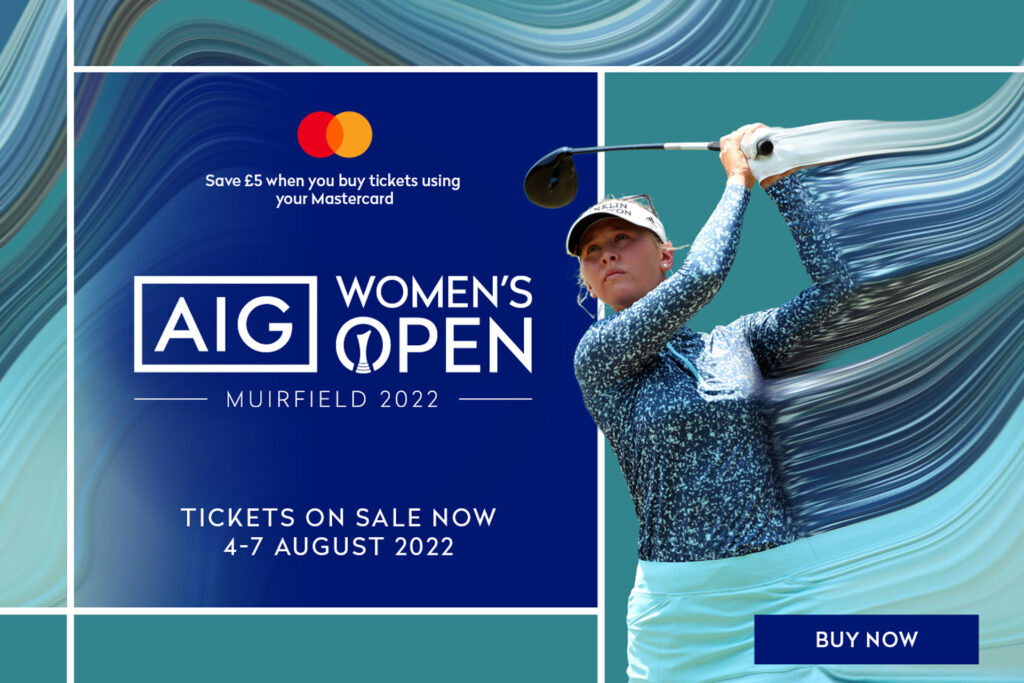 Experience gifts are always popular and it would definitely be a treat to watch the best women golfers tackling the Muirfield links for the first time this year. I know I'm really looking forward to watching it. Ticket prices start from £30 per day and under 16s go free. Visit the AIG Women's Open website to find out more.
Women & Golf Membership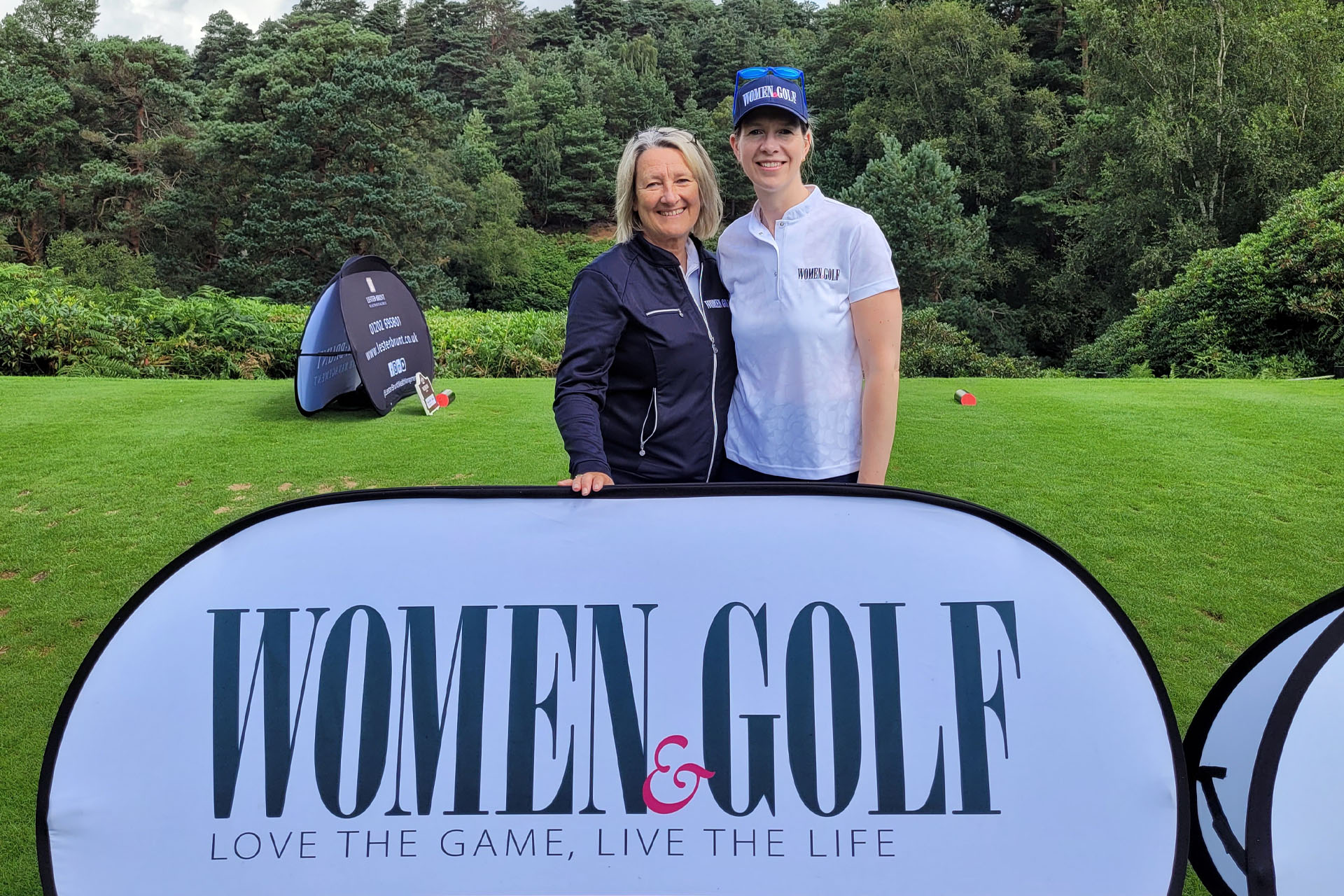 Please excuse the shameless plug but for just £24.99 for the year, a Women & Golf membership is a perfect gift for an avid golfer. Joining our Members' Club means they can enjoy discounts on holidays, fashion, lifestyle products and golfing events, plus member-only video instruction and content. PLUS unlimited access to all the latest news and views on what's going on in the world of women's golf. Find out more here.
Don't forget Mother's Day is March 27th 2022!