Norwegian Ladies European Tour player Marianne Skarpnord reflects on her pro career to date and what the future holds
Marianne Skarpnord is a five-time winner on the Ladies European Tour, securing her fifth win at the Aramco Team Series - London last year. The 36-year-old Norwegian has also won on the LETAS, Australian ALPG Tour and kicked started her 2021 season with a win on the Sunshine Ladies Tour in South Africa.
As an amateur Skarpnord was considered one of the biggest talents in Norwegian golf. In 2003, she won the Girls Amateur Championship, defeating Beatriz Recari. She also won the Junior Solheim Cup with Europe the same year, holing the winning putt.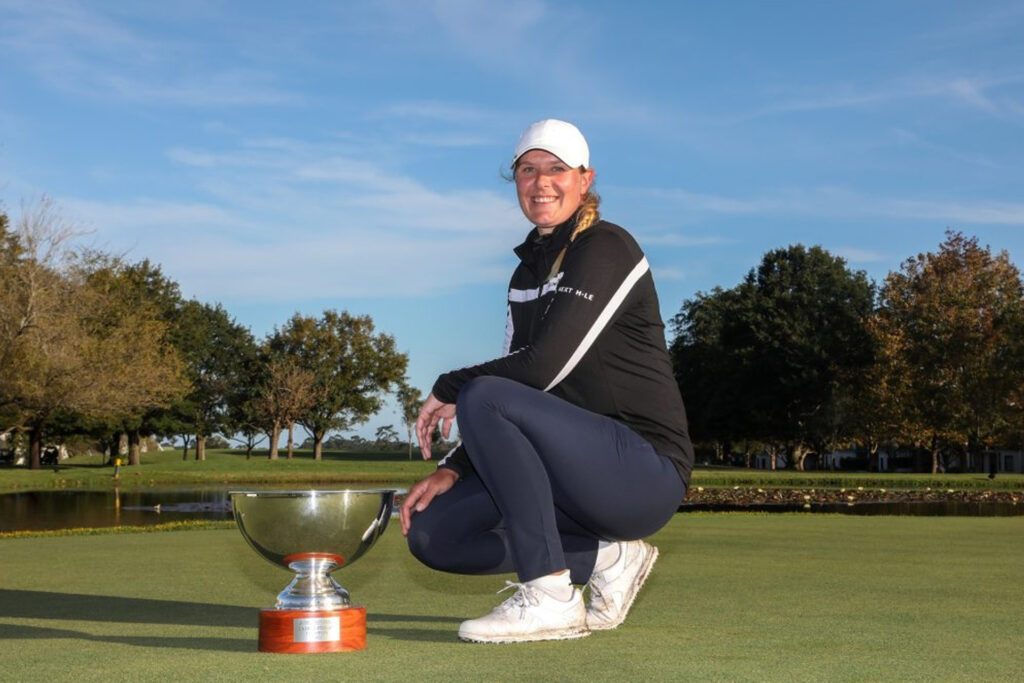 You had an exciting amateur career, which saw you tipped as Norway's next big name following Suzann Pettersen. What was golf like growing up in Norway? How did it compare to the UK?
I was very lucky, there were a lot of kids at my golf club and we always went there after school. We didn't always play a lot of golf but we had chipping and putting competitions and had lots of fun with it. When I was about 7-8 years old, I started to play tournaments and back then boys and girls played against each other.
I believe that was really good for me as I was able to compete against the best (in Norway) from a young age. I'm not sure how it is now but some of the pros from the UK have told me that when they were growing up, they were not allowed to become members of a club until they were 12 or 13. So, at the time golf in Norway was a lot more relaxed than in a lot of places in the UK.
Once you turned professional, you had a tough start to your LET career when you were 19-years-old. How did your decision to move to the Telia Tour, a Swedish Golf Tour, help to build your career?
When I played LET Q-School in 2004 (I think it was🙈) I only played because I wanted to see what it was like. I played really well and got my LET card. When I came out on tour a few months later it was all new to me and to be honest I wasn't prepared enough. I knew I could play good golf, but I thought everyone else was so much better and I lost the little confidence I had.
I decided to take a step back and play Telia Tour for two reasons – to get better and get some confidence back - I played some great golf and got my card back. It meant that when I came back to LET I wasn't there to participate I was there to win.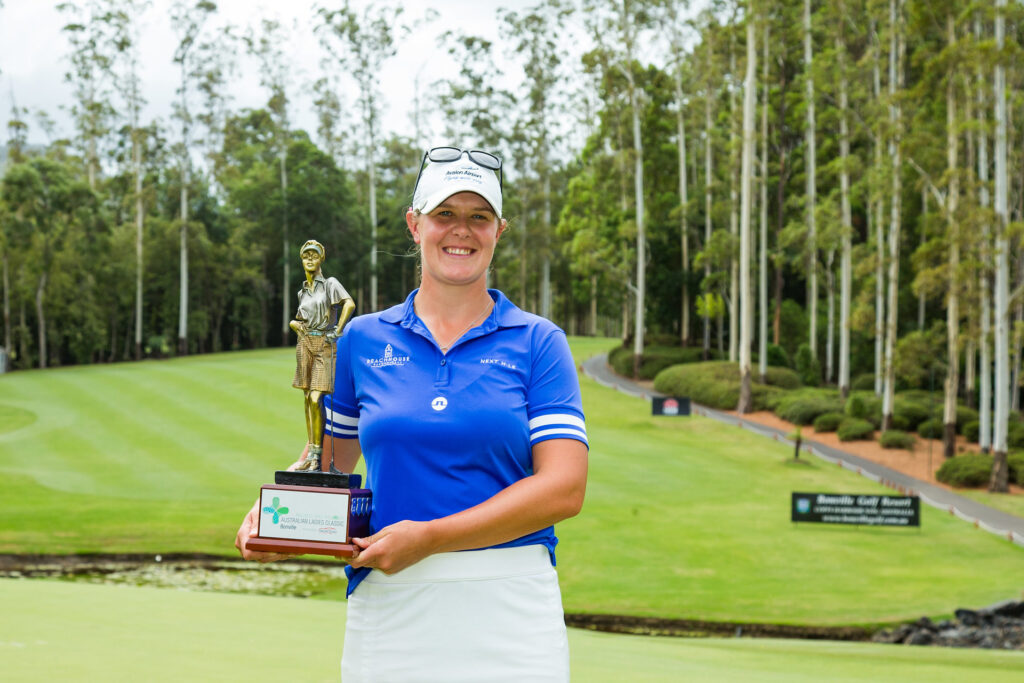 Your breakthrough LET year came in 2009, with two tournament victories over two of the best British players of all time, Dame Laura Davies and Mel Reid. What did those victories feel like?
After a pretty good 2008 season, I felt really confident going into the new season. My win in Switzerland playing against Mel was special because it was my first LET win and Mel was the new big star. It was also on Norway's National Day, so I'll always remember the date😉.
The win at the Ladies Italian Open was my first play-off in my career and it was against Laura, so I was a bit nervous! Laura was a person I had met a couple of times but never really spoken to. I had only watched her on TV growing up, so I remember that felt a bit weird.
The play-off hole was a par 5 which she could easily reach in two, whereas I couldn't stop my five wood on the green so I hit a hybrid into the trap three times in a row I think. Laura is a massive Liverpool FC fan and I knew they were playing that afternoon. After 3 holes I asked: what time does the game start? Short answer: 15 mins ago! Then I won the next hole.
The game of golf has changed considerably in recent times, with a shift in mindset towards what the women's game has to offer. What do you think the next step is for the LET?
Women's golf is changing as we speak and I think we will see our tour grow even more over the next few years, especially with the support from Golf Saudi and Aramco. We are a long way behind in Europe, but I think people in Europe are about to realise that we can play the game. The girls hit it longer now than five years ago. They look more professional and the young players that are coming out on tour are 100% athletes not just golfers. I think the next 3-5 years will be very exciting for us!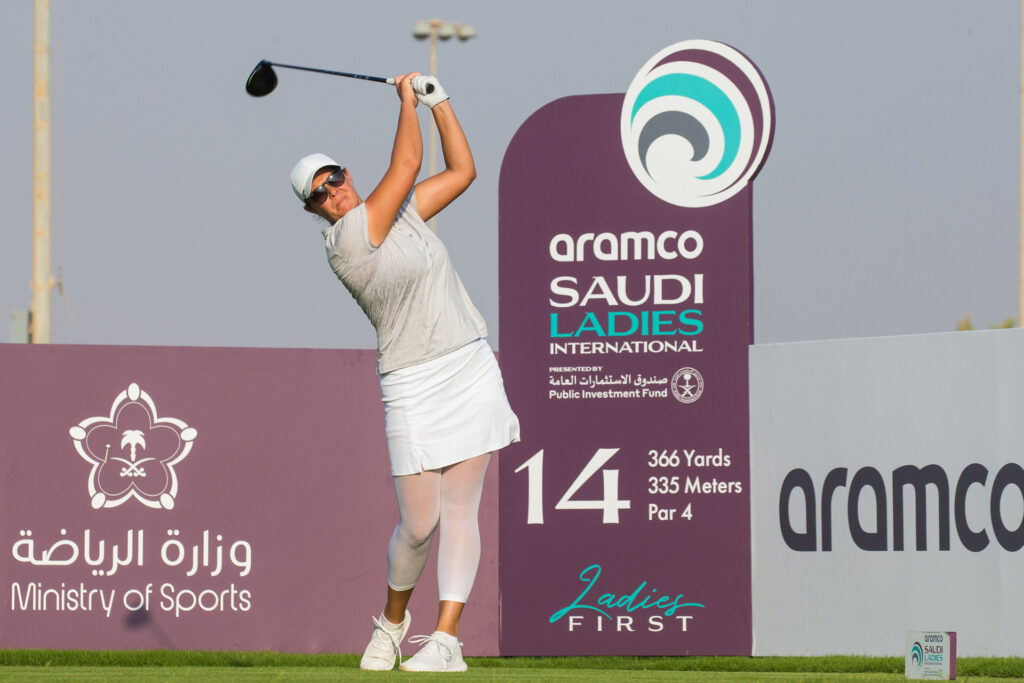 The 2021 Aramco Team Series – London, where you won the individual title, is a format that is still very new to the tour. How do you like the event?
I personally love the events, the format is fantastic! I haven't played a team event since I was an amateur (and that's a long time ago!) It brings us girls together and we have so much fun. I feel less pressure and I play 100% for the team so I play more aggressively than normal. That's probably something I should take into normal tournaments as well moving forward.
The Aramco Saudi Ladies International, one of the LET's strongest events this season, is back in March. How do you enjoy playing in Saudi?
I love playing in Saudi. It's a great golf course and the weather is always nice. I was very sceptical the first time I was going to Saudi. I only really knew what I had read in the paper and that wasn't very positive. However, I'm really glad I went there 18 months ago because it is nothing like I thought it would be. I have met so many wonderful people. People who work around the tournament and local people. I played with a young girl in the Pro-Am and we have stayed in touch ever since.
Follow Marianne's progress on the record-breaking 2022 LET season by following her on social media - Instagram and Twitter