Team Cowan triumphant and Marianne Skarpnord wins fifth LET title at the final day of the Aramco Team Series - London.
Team Cowan finished the Aramco Team Series – London in style as they recorded a final round of 12-under-par to secure a three-stroke victory at Centurion Club.
After starting the day two strokes in front, Olivia Cowan, Sarina Schmidt, Diksha Dagar and amateur Andrew Kelsey produced a thrilling back nine as they combined to win with a total of 41-under-par.
The result also meant captain Cowan and Schmidt captured their first title on the LET, while it was a second for Dagar, who won the 2019 Investec SA Women's Open.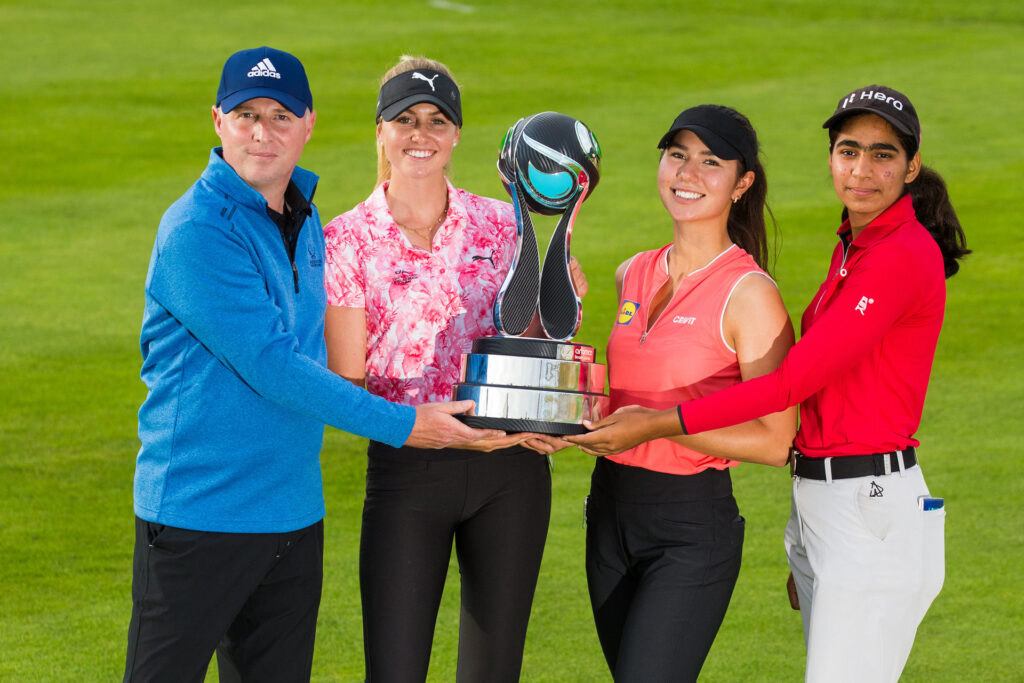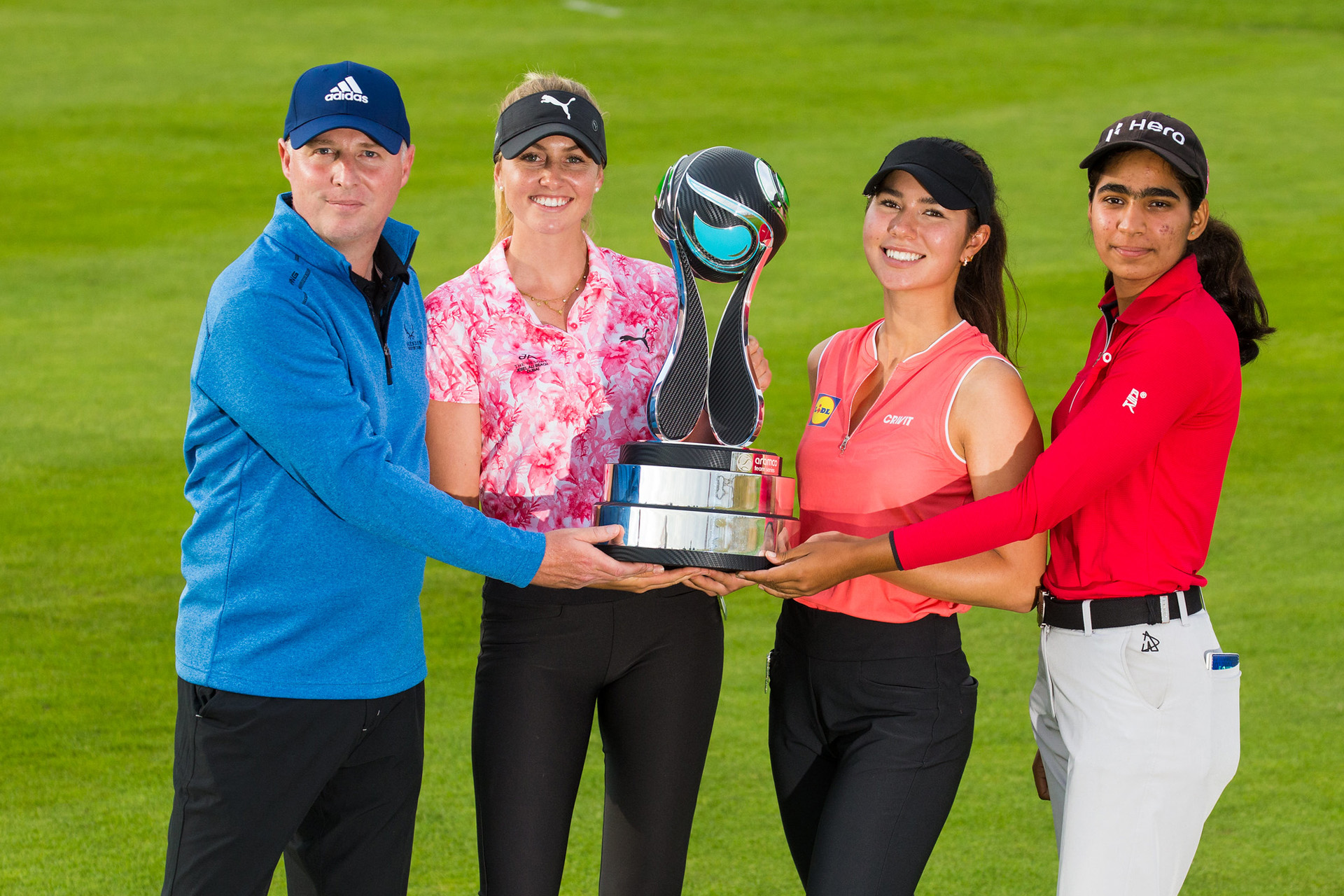 Cowan said:
"I can't put it in words how amazing it is. To share it with one of my best friends is just incredible as well. I got really lucky with my team. I knew I wanted to pick Sarina two weeks ago and then to have Diksha on the team as well, I knew she was a great player and that she could hole some putts, so I knew we had a good chance.
"We all just complemented each other. We were all so great out there – we are a proper team. We weren't looking out to win the individual, we were going out there as a team to win the team event and that's paid off."
At the 13th hole, Cowan produced a moment of magic when she holed out from 78 yards with 56-degree wedge and Schmidt cited that as the point where momentum turned in their favour.
Schmidt explained:
"Today was nerve-wracking. I was so nervous, but I think we managed pretty well. At the beginning it was pretty tough for us because putts didn't drop, but at hole 13 when Olivia holed that shot from outside and made eagle, I think that was where we picked up momentum. I couldn't have imagined this at the beginning of the week. I knew it was going to be great with Olivia and Diksha and our amateur. I'm speechless."
Dagar was confident that she has been placed in the winning team when they were interviewed after their second round on Friday:
Following their win, she said:
"I was very confident we were going to win. It is all credit to the team to Olivia, Sarina and Andrew. There was a lot of positives and good vibes this week. We really enjoyed playing on the course, having fun."
Team Cowan finished three strokes ahead of Team Skarpnord, who carded a round of 16-under-par on the final day and ensured they finished in second place with 38-under-par.
Skarpnord wins individual Aramco Team Series title
It was an excellent day for captain Skarpnord as she carded a round of five-under-par 68 to tie with Thailand's Atthaya Thitikul on 13-under-par at the top of the leaderboard.
The duo headed back up to 18 and on their second time, the Norwegian rolled in her birdie putt to clinch the individual title – her fifth on the LET.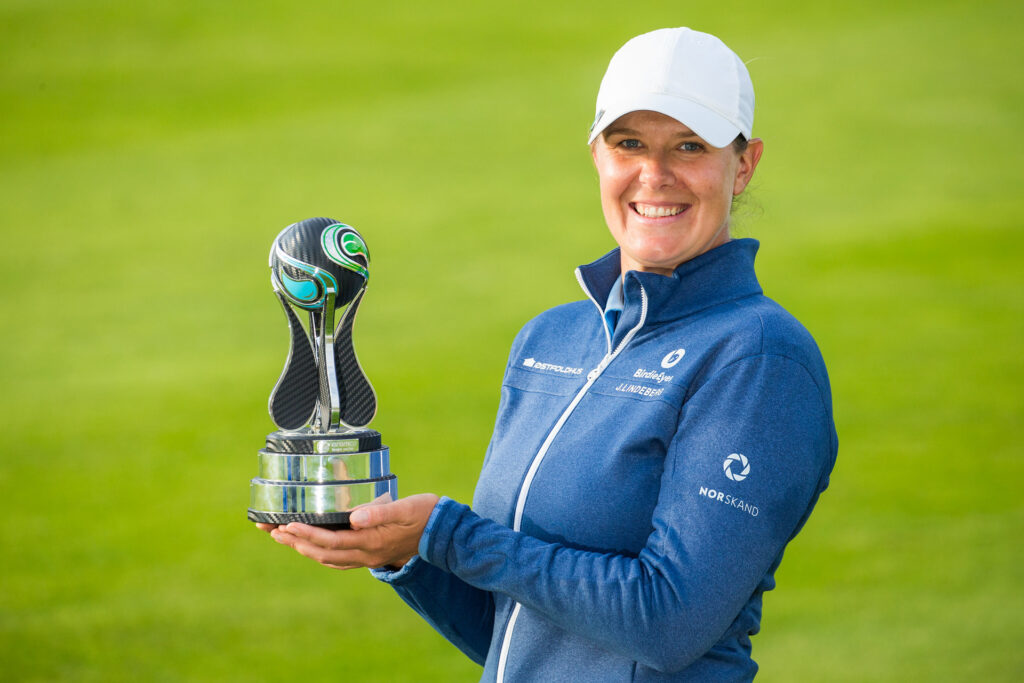 Skarpnord said:
"It was won with a lot of nerves. On the short putts, my hands were nearly shaking. To win this event is very special. I think this concept is so, so good and we've had so much fun this week. I love the format. It's so much fun when you're a team and you have to do well for someone else as well – not just yourself."
As a result of finishing second in the individual standings, Thitikul has moved to the top of the 2021 Race to Costa del Sol standings and has 1,124.17 points with Sanna Nuutinen in second place and Stephanie Kyriacou in third.
See the final Aramco Team Series - London leaderboard here.