We profile Junior Captain Milly Pearce, who is one of the youngest Junior Captains, taking on the role at 13-years-old
The Junior Captains play an important role at golf clubs where they provide a solid link and voice from the younger generation at the club. This year we started a regular blog with Enfield Golf Club's Junior Captian Issie Brunskill and asked to hear from other Junior Captains.
We were pleased to receive an email from 13-year-old Milly Pearce who became Junior Captain at her club Mendip Spring in December 2020. We asked her to give us a little insight into how she got into golf and her role as Junior Captain...
Junior Captain Profile
Name: Milly Pearce
Age: 13
Club: Mendip Spring Golf Club in Somerset
Handicap: currently 10.6
Junior Captain: December 2020 and have just been asked to continue for another year (because of covid) so will run until November 2022.
Golf Coach: Katie Rule (brilliant coach)
County: Part of Somerset Girls Performance Squad.
Golf Idols: Georgia Hall, Charley Hull and Rickie Fowler.  I got to meet both Georgia and Charley at the Women's Open a couple of years back. I also went to The Open recently and got Jon Rahm's ball which was pretty cool.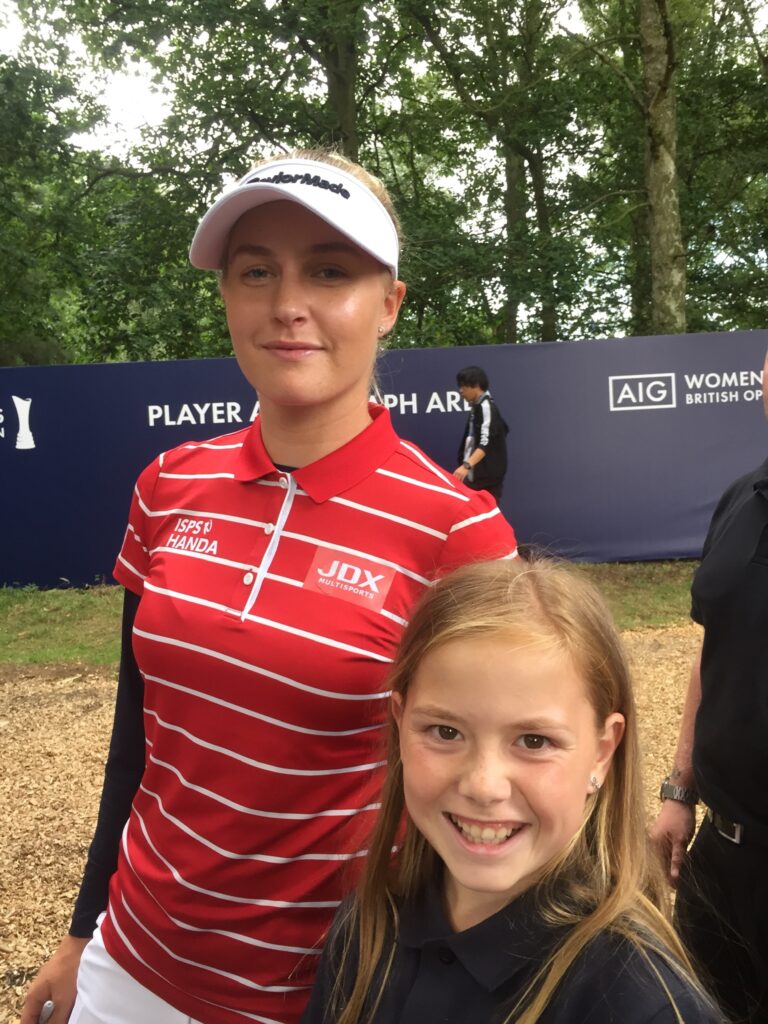 Milly Pearce Q&A
How did you get into golf?
My parents wanted me to have a hobby and try some different sports so my Dad took me to the driving range. I then started going to lessons on a Saturday morning when I was about eight and just loved it from that moment.
What do you love about golf?
I love being outside in nature. It's also a great way to exercise. But most of all I love being able to play with and make new friends whilst having a lot of fun.
What made you want to be Junior Captain?
This is a funny story… my uncle was Junior Captain at our club and has his name on the board so I wanted to be on there too, just didn't expect it to happen so soon!
How is the Junior Captain selected at Mendip Spring?
The Club Captain decides who he would like and then puts it to the committee for approval.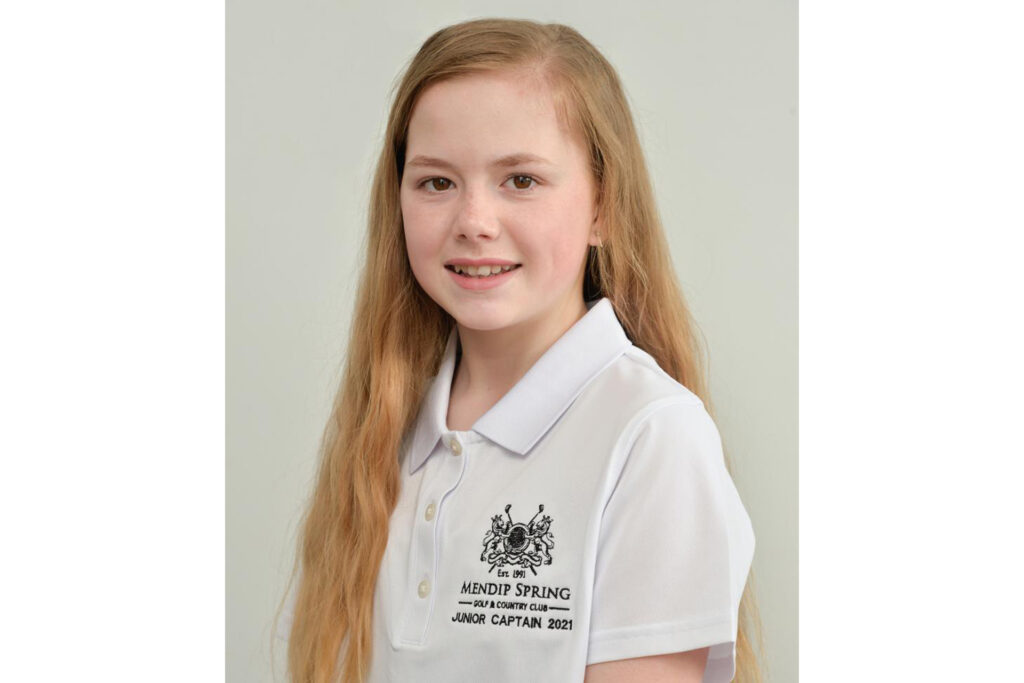 At 13, you must be one of the youngest the club has ever had?
Yes, I believe I am potentially the youngest Junior Captain we have had.
What does your role entail as Junior Captain?
I represent our junior section and all our junior members. I make sure that I lead by example both on and off the course. I also join the junior committee meetings. Plus I lead our junior team in league matches and competitions.
What have been your highlights so far?
I recently won our Junior Club Championship (see picture at the top of the page) which I was very proud of. Also, our junior team is currently in second place with one league event to go.
What do you like about Mendip Spring?
It is a very well run family-friendly club with excellent facilities, we have 2 courses (a 9 hole course called Lakeside & then our 18 hole Championship Brinsea Course) both of which are kept in great condition all year round with some of the best greens in Somerset.  Our Brinsea Course is challenging with plenty of water about but I love it.
Do the juniors interact/play with the older members at the club?
Yes, everyone is really friendly and supportive at our club. Older members always welcome juniors to join them to play a round.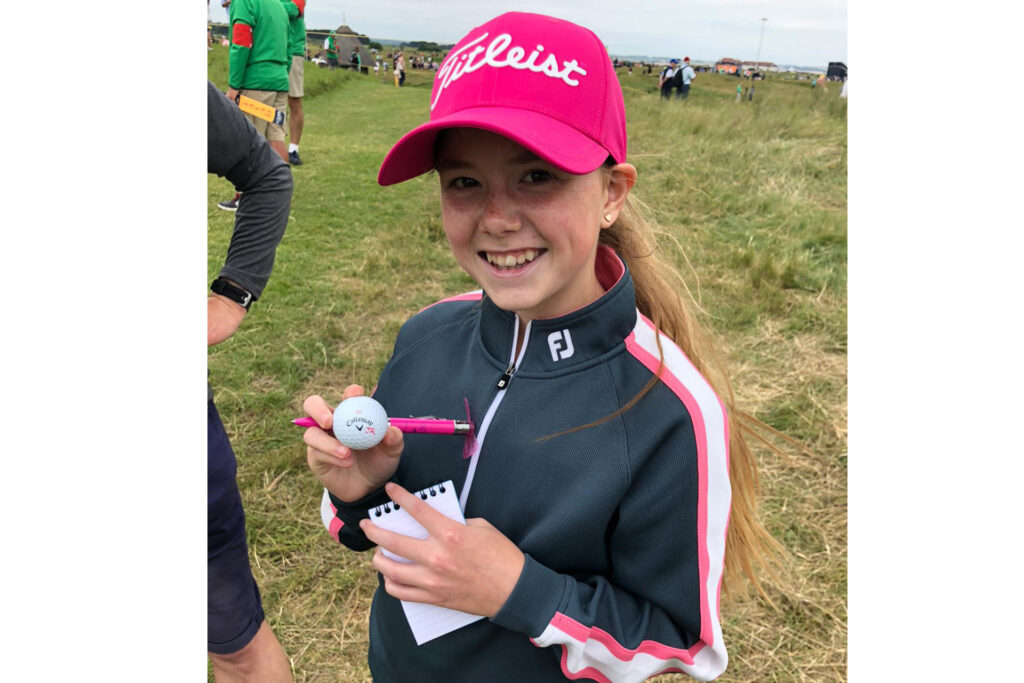 What is the junior section like at Mendip Spring?
Our junior section is growing and improving all the time. We have about 50 junior members currently (only a handful are girls) and a newly formed junior committee who arrange junior competitions and help to promote our section.
We have had quite a lot of new juniors join this last year which is great, there are also junior lessons available on Saturday and Sunday mornings with our junior coach who also helps to get them handicaps.
What else is happening this year?
I am really looking forward to our club drive-in for all Captains in November. We have to dress up in a costume (I can't say what the theme is though as it is a secret!) before teeing off in front of everyone and then we get to all play together in a fun team comp. I can't wait!
Happy Golfing everyone,
Milly 🙂
We look forward to checking in with Milly again soon to see how her drive-in went and what she will be looking to achieve in her second year as Junior Captian.
Are you a Junior Captain or do you know a Junior Captain? We always want to hear more stories from juniors, so if you have a story to share or want to get in touch, then please drop us an email here.