Enfield Golf Club Junior Captain Issie Brunskill is back to give us an update in our Junior Captain blog.
The Junior Captains play an important role at golf clubs where there provide a solid link and voice from the younger generation at the club. We want to follow the year of one Junior Captain and see exactly what it is like to be in the role, what it entails, the highs and lows and see whether they are able to achieve the changes they hope to make during their year in office.
Issie Brunskill is the Junior Captain at Enfield Golf Club, you can read her introductory Q&A here.
Junior Captain's Drive-In
I know I'm meant to be giving you a look into what's happened over the last month in my role as Junior Captain but to be honest, there's only one thing on my mind at the moment – the Junior Captain's Drive-In. It's happening on Sunday.
It's a tradition at Enfield for members to place bets on where my ball is going to go, my bet is a massive slice at the moment :/ Just thinking about it makes me think I'm going to have a mini heart attack!
I am 100% going to be warming up on the day and have been doing some practice on the driving range, using the last few balls to bomb them as far as I can. To be honest, as long as I don't top it 10 feet then I will be happy.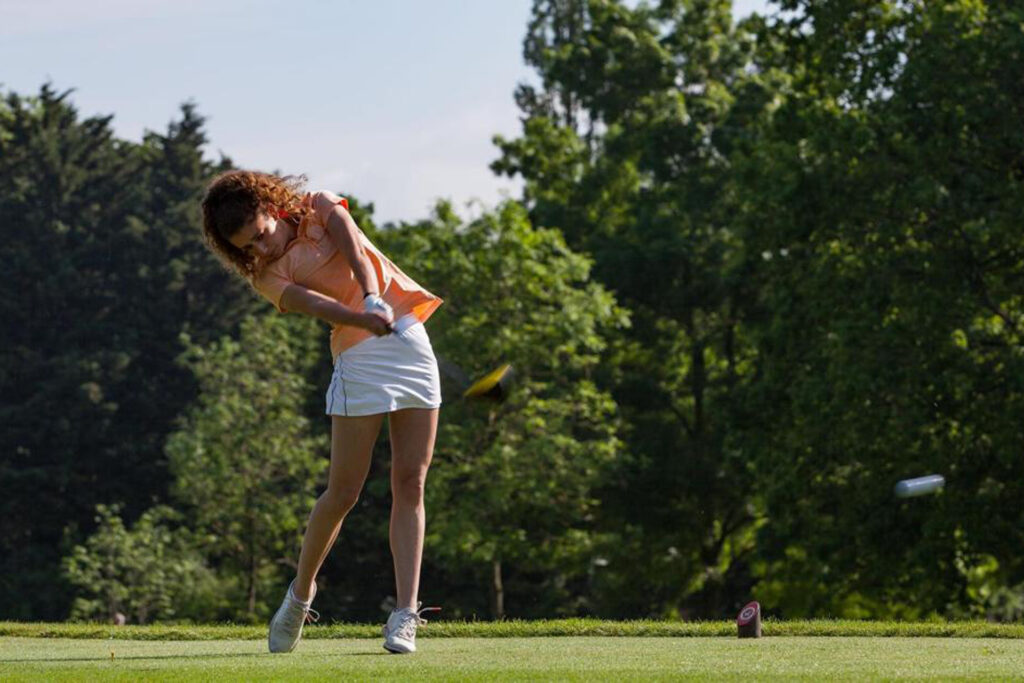 After the drive-in we're going to have fun junior Texas scramble, it's a real highlight of the Junior Captain's year and I play with Enfield's chairman Pat Farag. We get on well, so I'm looking forward to playing with her.
Ladies to Women's
Talking of Pat, it reminds me that I said one of my ambitions this year was to try to get the word ladies changed to women at the club. I have asked Pat for a meeting and we'll be discussing it soon now that my Yr 12 mocks are out of the way. Hopefully I will have an update in my next blog.
My game needs some work
Golf-wise my game has been a little up and down, mainly up but I wanted to be honest with you so you know that just because you're Junior Captain, doesn't mean you're going to be great at golf or play well all the time.
Saying that I did manage to win one comp over the last month, we have a women's scramble which is two juniors and two women members and I am very pleased to say that my team won.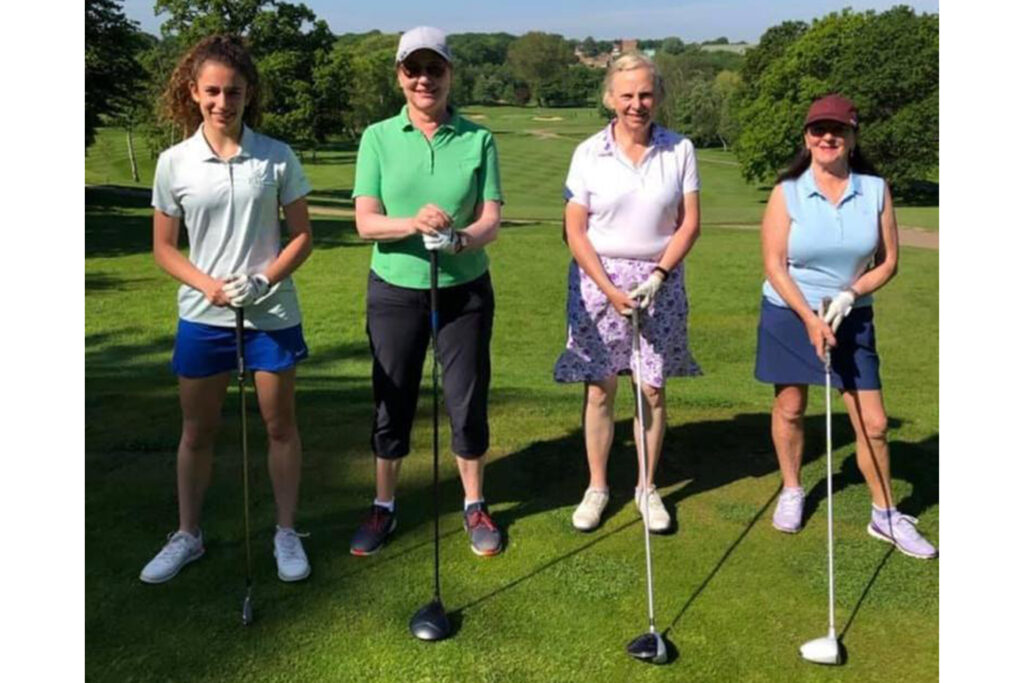 I also played in two women's comps, both over 36 holes, one was for Middlesex and it was my first time playing in that sort of competition. I really didn't play very well which was annoying but I did learn a lot from it and I enjoyed the experience it gave me. The other was a Club competition, a Women's Scratch Championship, I played even worse! I didn't think it was possible. Maybe it's something about stroke play, I seem to be great at match play.
I have been working with pro Kevin Harrison and have now changed my grip, loosened it a little, so maybe my game will go in a better direction…watch this space.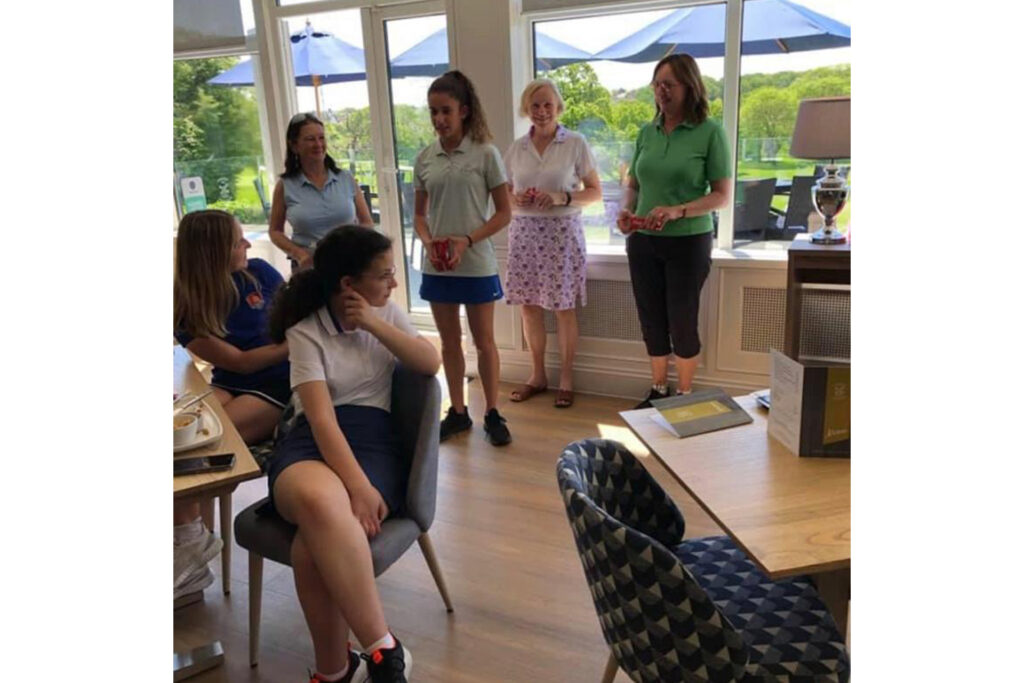 Some highlights
Other highlights over the last month include taking part in the Middlesex County training with other juniors, also played in a junior Foursomes with my friends – scored an absolutely terrible 25 points (the worst ever) but still had a lot of fun.
Also took part in another committee meeting, I had hoped we'd doing it face-to-face after restrictions lifting a little but this one was on ZOOM. I am so lucky that I have a great relationship with the Junior organisers and other committee members, I don't feel intimidated and enjoy being able to give the younger members' point of view.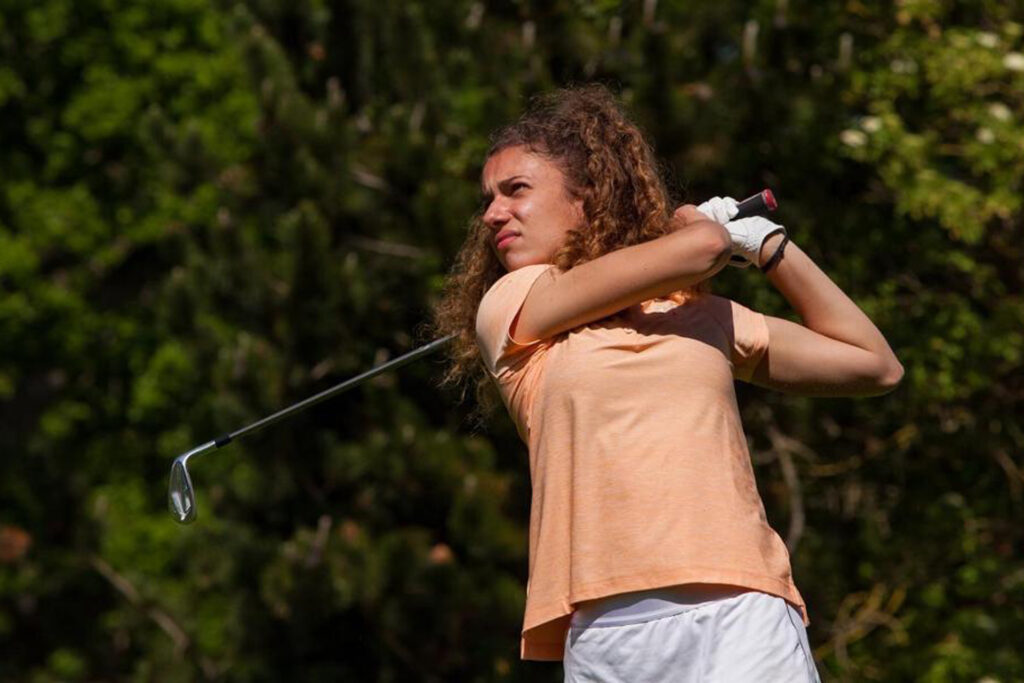 Next month
Apart from the dreaded drive in…I am really looking forward Junior County Week in August at Puttenham GC. Also, I only have 3 more weeks of school, so I can't wait for the warmer weather to come and to be out on the golf course during the holidays.
Issie Brunskill
JUNIOR CAPTAIN PROFILE
Name: Issie Brunskill
Club: Enfield Golf Club
Age: 17 years old
Handicap: 12.6
Junior Captain: 01/01/21 – 31/12/21
Golf idols: Rory McIlroy and Anne van Dam
Golf goal: To get to single figures
We will be checking back with Issie next month to see how she is getting on. Are you a Junior Captain or do you know a Junior Captain? We always want to hear more stories from juniors, so if you have a story to share or want to get in touch, then please drop us an email here.