We speak to Slovakian tennis star Daniela Hantuchová about Emma Raducanu, the BMW PGA and her growing passion for golf.
Following a highly successful tennis career that saw Daniela Hantuchová reach a career-high ranking of World No. 5 in singles, and win a number of the WTA's biggest events including the BNP Paribas Open twice, Daniela has seamlessly transitioned into a sought after media personality. Since her retirement from tennis in 2017, the Slovak native has worked as an analyst for Amazon Prime UK and Fox Sports Asia, covering the most viewed and high-profile tennis events throughout the year.
In addition to Amazon and Fox, Daniela has partnered with the Tennis Channel, Roland Garros, Wimbledon, and 5 Live on BBC Sport. Most recently, she founded and is the host of a successful new podcast, The Real DNA. Daniela's podcast provides a unique insight into the world of sport, entertainment, and culture as she interviews some of her peers, sporting icons, and cultural influencers.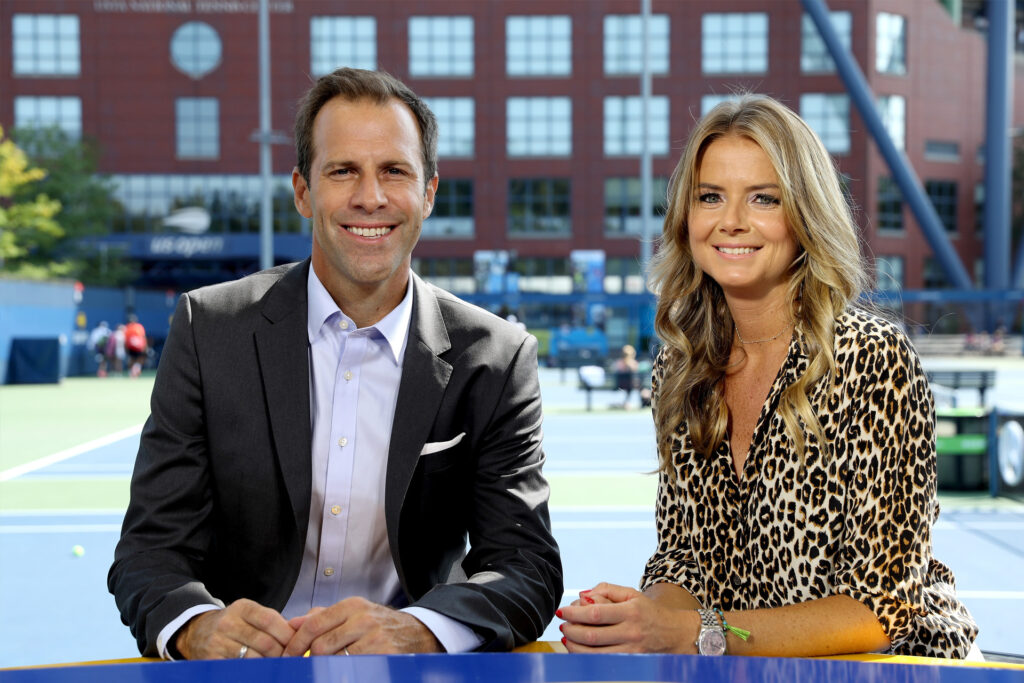 We had to start by asking Daniela about the night she witnessed a little British and tennis history when Emma Raducanu became the first qualifier in the Open Era to win a Grand Slam singles title.
What was it like for you that night, it seemed quite special to me watching it but then I am British?
Even for me, who is not British, it was special. We witnessed a historic moment, and everyone in studio and behind the cameras were just getting so emotional at what Emma had achieved. Obviously, it will be remembered forever in the world of sports in the UK and it was a really proud moment to be part of.
I have to say throughout her journey during the tournament, I saw so much of me at her age. You know how much braver I was back then, having that smile as well. You know she's in that wonderful space where she's got nothing to lose, only to gain. No-one has figured her out yet, how to play against her so. And then, that smile that she brings everywhere she goes, that's special and let's hope she can keep it for a very long time.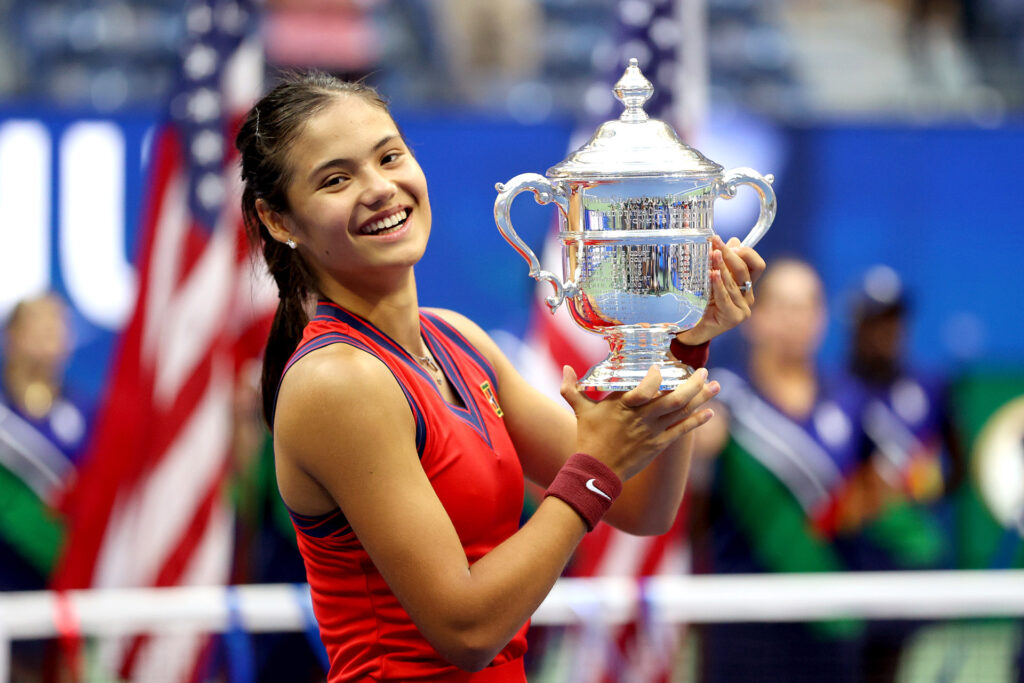 How does she cope with the expectations on her shoulders going forward?
You know it's easier said than done and being realistic, she has had this wonderful journey but it doesn't mean that every tournament that she enters is going to be the same. Now players and coaches will try to figure her game out. It's about sticking to what works for her which means hard work. She's got a great work ethic and her parents have done such a great job bringing her up the way they've done. I also think that the fact that she's got a good education behind her is huge.
I know how much that helped me in those situations, knowing that if this doesn't work out in 10 years, I still have my academics that I can rely on, and that takes a lot of that pressure and expectations away. And like she keeps saying, you know, everything is a bonus these days and she's just enjoying the ride. I wish for her that she can continue like that because it's not going to be the same say, in 12 months from now where she's going to go in as favourite to win in most of the tournament she enters. So much pressure. I just hope that she doesn't lose the fun part of it.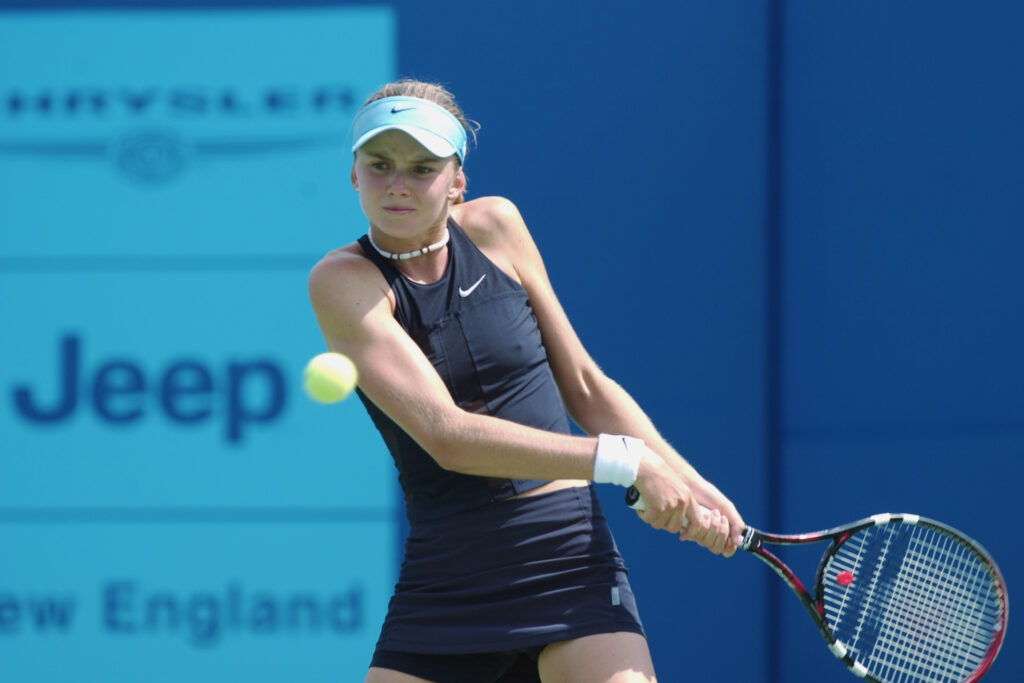 Let's talk about the BMW PGA Championship that you played in, the same week as the U.S. Open!
Yes, it was very busy and quite a rush to wake up! I think I had to be there at 6:45am and we'd finished in the studio very late the night before. So, the first couple of holes I was literally just waking up but it was worth it. It was my first Pro-Am ever and I really enjoyed every single second of it.
You got to play with Marcus Armitage, how was that?
Just being able to that close to him and obviously the speed he has got in his swing. They also presented him with his Guinness World Record, so it was special to be there for that. It was really cool to be paired with him. Unfortunately, I wasn't able to stay and follow the results, due to everything that was happening at Amazon Prime in the studio with Emma. I played in the Pro-Am and then had to leave. Next time, I hope for a more relaxing experience!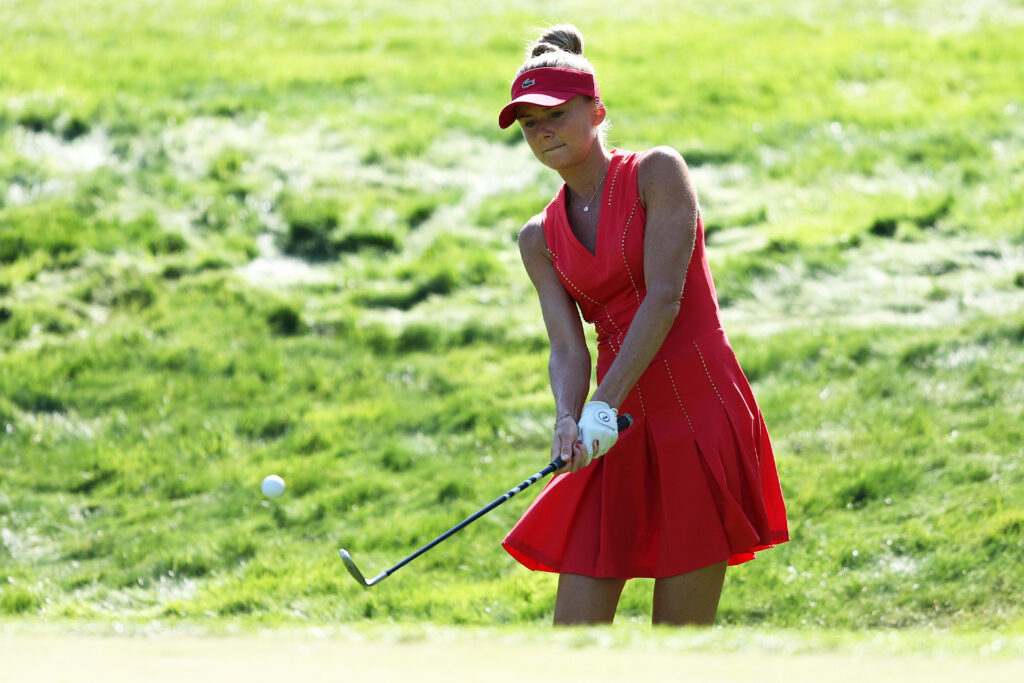 I can see from your Instagram that you have played Wentworth before. What do you like about playing there?
I'm very lucky I play at either Wentworth or Sunningdale when I am in London. Obviously both courses are very special. As far as my golf game goes, I just love the environment. I also work out there too and use the pool when I can, before heading into the studio. It's a nice way to start the day before I get into my work and I just love the atmosphere of the place. I also have great friends there that I always look forward to playing with, it's a very special golf course to me.
How did you get into golf?
The first time I played was the day after I won Indian Wells (2002), my coach at the time Nigel Sears asked if I wanted to play. He's a great golfer. He took me and my parents to play, which was a brave move from him playing 18 holes with us for the first time. It took us a while to get round the course! Indian Wells was definitely the reason that I started playing.
I wouldn't play much as I was busy with tennis but I would play in Indian Well and Australia but that was it, maybe five to six times a year. I played more when I retired but it's definitely in the last year that I have played a lot more.
How have you learnt to play?
When I started, I never had a proper lesson, it was just trying to look at some details of the process and kind of imitating that. I didn't have time to do anything more than that.
I've really gotten into it in the last few months. I'm very lucky that Claude Harmon sometimes helps me with a few little tips. I haven't had time to go to regular lessons or practice too much. I'm hopeful that once the tennis season is over and my work is done for TV that I'll have time to really focus on it.
What do you love about playing golf?
Firstly, for me, it's all about who you play with and I think it's such a wonderful time to spend time together and have fun being in nature. I totally turn off my phone, emails and I'm able to really check out mentally. It's such a benefit for someone who has a busy life. I've been very lucky and privileged to explore so many wonderful golf courses around the world. Also the social part of it, you know, having a nice cup of coffee and being with good friends. It's just a wonderful environment that I do enjoy being part of.
What are your thoughts on golf fashion?
I love to talk about golf fashion. Unlike tennis, I think golf is where fashion can be really creative. You don't have that element of sprinting, stopping and needing to move incredibly well. Golf clothing can be designed in a really classy and special way. I think there's still so much that can be done.
I absolutely would love to be part of that conversation. It's one of the reasons why I love golf because it's just a beautiful sport to watch, the finesse and class. I've always been attracted to the sport, tennis as well, because of the beauty and the visual look of it.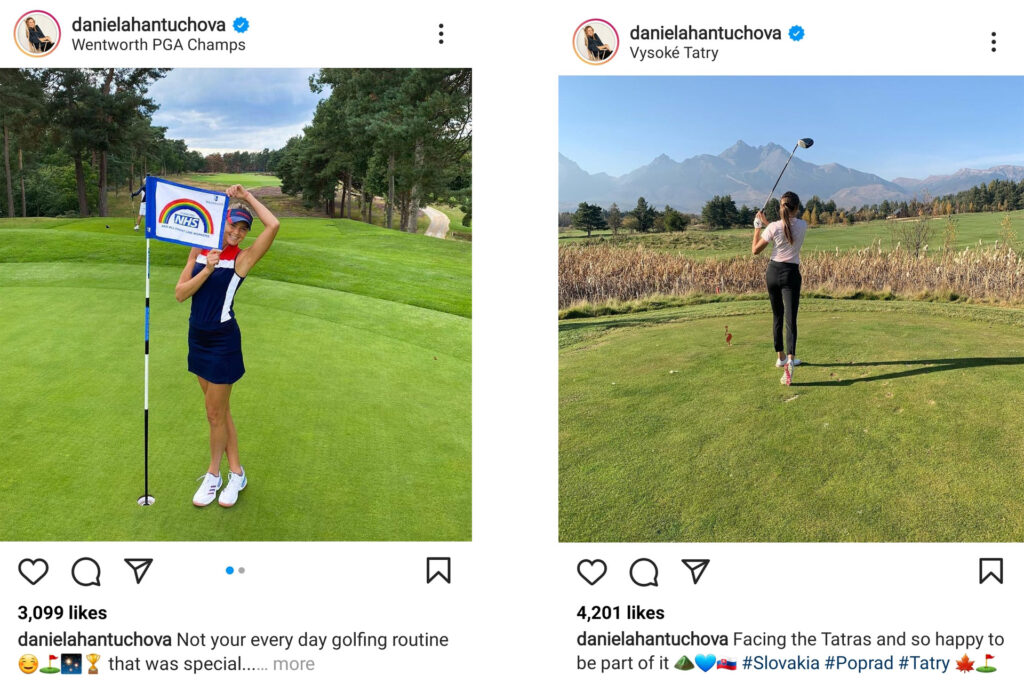 Could we learn anything from tennis clothing?
The lighter material, especially can be more useful. However, there are so many manufacturers that have done that already. I do love the golfing industry because I think there are more styles. In tennis we can't play in pants or even ¾ ones.
Do you have a go-to outfit for golf?
I've spent my life wearing dresses for tennis, so I do enjoy playing in shorts and a classy classic top. Something that I haven't worn on a tennis court much over the last 10 years. So I'm more of the traditional outfits at the moment.
Quickfire questions…
Handicap: 22 (at the moment).
What clubs are in your bag: I have my Cobra clubs which I absolutely love. They were custom fitted for me and I just love the look and feel of them.
What's your go-to club: My nine iron as that's the one I got my hole-in-one with!
How many hole-in-ones have you had: I've had one, it was during the Hopman Cup in Australia. This was back in the day when it was like my third or fourth time playing, so I didn't understand what all the fuss was about! My coach Nigel went nuts because he'd been playing for about 30 years by then and he'd never had one and I honestly didn't know why he was celebrating so much for me!
Go-to golf clothing brand: Lacoste and Golfino.
What's the favourite golf course you have played: Porcupine Creek Golf Club in Indian Wells has to be one as I have very special memories from winning at Indian Wells. Also, Marco Simone, the golf course hosting the next Ryder Cup. I'd also have to add in Bighorn in California too.
Your ultimate fourball: That's such a good question. Obviously my boyfriend. Then Nelly Korda and her brother Seb – so we could challenge them like in mixed doubles!
The Real DNA podcast is now a part of the 8 Side Network a collaboration between Octagon and IHeart Radio for podcasts, and we currently preparing for Season 2 of the podcast.
The podcast can be found at all good podcast providers, including Spotify: