Everything you need to know about The 151st Open - facts, prize money, tee times and how to watch. Plus who we think will win.
It's time for the final men's Major of the year, the one that we look forward to most as it takes place on home soil.
The oldest championship in golf is celebrating its 151st edition. After the excitement of last year and the 150th edition at The Old Course at St Andrews, we've moved to the Wirral and Royal Liverpool where 156 golfers will be looking to lift the Claret Jug.
The weather is a little more Open-like this year, looking more unsettled with rain forecast and moderate winds. We'd guess that 20-under-par is unlikely to be the winning score.
Here's all you need to know about the 2023 Open Championship at Royal Liverpool.
The 151st Open Fast Facts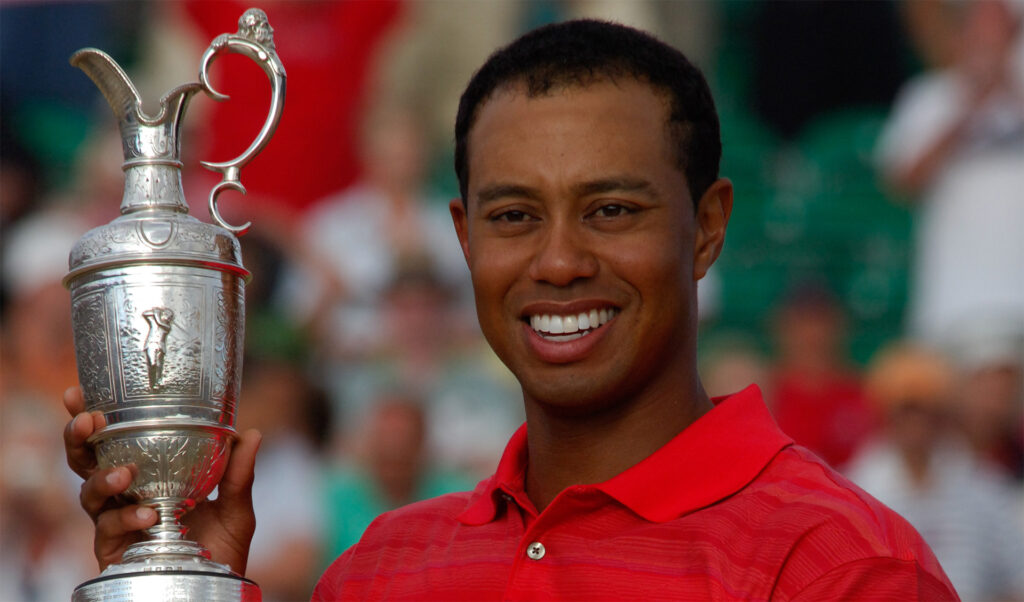 Host: Royal Liverpool in Hoylake. This will be the 13th time that The Open Championship has been played at Royal Liverpool. The first took place in 1897 and was won by amateur Howard Hilton who was playing on his home course and was his second Open Championship title. More recently, Tiger Woods won his third in 2006 and Rory McIlroy won his only one (to date) in 2014.
Set-up: The course will be set to 7,383 yards and will play to a par of 35-36 = 71. The course is measuring 71 yards longer than when The Open was last contested there in 2014. The longest hole is the Par 5 15th at 620 yards, previously the 16th in past Opens, has been significantly lengthened since Rory McIlroy's triumph in 2014, which included an iconic eagle on day three
Field: 156 golfers, from 31 countries, will be cut after 36 holes to the low 70 players (and ties). View the full field here.
Purse: The 2023 purse is $16.5 million, an increase of 18%. With the winner receiving $3 million. On the prize increase Martin Slumbers, Chief Executive of The R&A said: "Our aim is to ensure The Open remains at the pinnacle of world golf and we have almost doubled the prize fund since 2016."
Champion: The winner is crowned Champion Golfer of the Year, they receive the Claret Jug which was first presented in 1873 to Tom Kidd and a gold medal.  An exemption into future Open championships until you are 60-years-old. A five year membership of the PGA and DP World Tours. Entry into the next five Masters, PGA Championships and U.S. Opens. Plus other entries including The Players Championship.
Current champion: A sensational final 64 in the final round was enough for Cameron Smith to win his first Major, crushing the hopes of Rory McIlroy who had started the day four shots clear with Viktor Hovland.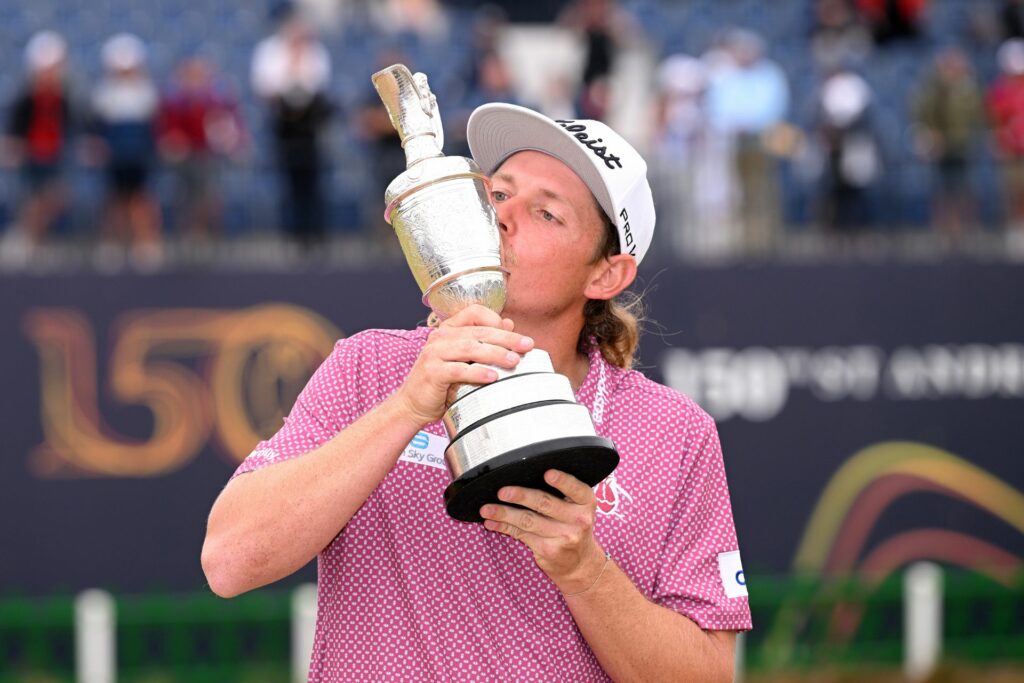 About The Open at Royal Liverpool
St Andrews has hosted The Open Championship the most times with this being the 30th occasion. We've already mentioned that the first time it was held on the Old Course was in 1873. But what about the other 28 times?
We have all the information about who won and how much they won, plus other fun facts relating to The Open at St Andrews. Check out the Facts and History of The Open at St Andrews here.
Who will win The 151st Open?
We've picked three players that you should be looking out for this week and who may just be lifting that Claret Jug on Sunday afternoon.
Rory McIlroy
Coming into this week off a win was always going to mean that McIlroy would be a top pick. He wants/needs redemption for last year and finally seems to have turned a corner after months of not quite being able to keep it together. His final round of the U.S. Open was testament to that.
After his Genesis Scottish Open win, the Northern Irishman said:
"It feels incredible. It's been a sort of long six months I feel since I won in Dubai. I've given myself tons of chances, and hopefully this win sort of breaks the seal for me, especially going into next week as well."
It may not be the elusive grand slam that he is looking for but McIlroy is the bookie's favourite this week to secure his second Open Championship.
Brooks Koepka
Koepka has had an exceptional Major season where he was able to learn from his final round mistakes at The Masters, which saw him finish second, so that he was able to win his third PGA Championship just over a month later.
A tie for 17th at the U.S. Open may seem like a blip after his exceptional Major form but we know that he'll be using that as fuel to set his focus for this week in Hoylake
A fun fact is that Koepka made his first Open cut at Hoylake in 2014, where he went on to finish in a tie for 67th. He may have missed the cut last year but he has finished in the top 10 for four out of his six Open starts since then.
Scottie Scheffler
These top three predictions, are very predictable but it is hard to look past McIlroy, Koepka and Scheffler. Here's what Brentley Romine from Golf Channel had to say when he ranked the players from one to 156 this week:
"Considering Scheffler's now gone 19 straight weeks of tied 12th or better, he's the safest bet in the field. Building a nice Open foundation with finishes of tied 8th and tied 21st the past two years. Of the top four players in Data Golf's expected major wins category this season, Scheffler is only one of the four without a major title this year. And he's just ahead of Rory McIlroy and leading the Tour in strokes gained off the tee while also ranking No. 1 in approach and No. 5 around the green."
The choice is obviously yours but these three will be hard to beat this week, unless the links has other ideas.
The 151st Open Tee Times
Round one and two tees times will be available here when published.
Where can I watch The Open?
With a large number of fans attending the 151st Open (maybe not quite the 290,000 of last year), you may be better placed (like me) to watch all the drama unfold from the comfort of your sofa.
There are over 50 hours of live coverage - quite literally from the first tee shot to the last putt. That doesn't include all the pre-round and post-round TV coverage.
UK - Sky Sports Golf (Main Event and Mixed) LIVE golf times below:
Thursday 14 July - 6:30am to 8:30pm
Friday 15 July - 6:30am to 8:30pm
Saturday 16 July - 8:30am to 8:00pm
Sunday 17 July - 8:00am to 7:00pm
USA - NBC, USA Network and Peacock LIVE golf times below:
| | | | |
| --- | --- | --- | --- |
| Date | Peacock | USA Network | NBC/Peacock |
| Thursday 14 July | *1:30-4am / 3-4pm | 4am - 3pm | |
| Friday 15 July | *1:30-4am / 3-4pm | 4am - 3pm | |
| Saturday 16 July | | 5-7am | 7am - 3pm |
| Sunday 17 July | | 4-7am | 7am - 2pm |
*coverage will begin shortly before the first scheduled tee time at 1:30 a.m. ET
There is also plenty of live coverage of The 151st Open to watch via The Open website and via The Open app.