Minjee Lee wins second Major, firsts for Metraux, Noja and Samooja, whilst Horschel wins by four shots
Minjee Lee has taken all the headlines by winning her second Major championship at the 77th U.S. Women's Open. The Australian cruised to a four-shot victory over American Mina Harigae. She becomes the third Australian to win the title and took home the largest single prize in women's golf.
View the full report and catch final round highlights here.
Next up on the LPGA Tour is the ShopRite LPGA Classic Presented by Acer where Celine Boutier looks to defend her title.
First LET title for Morgane Metraux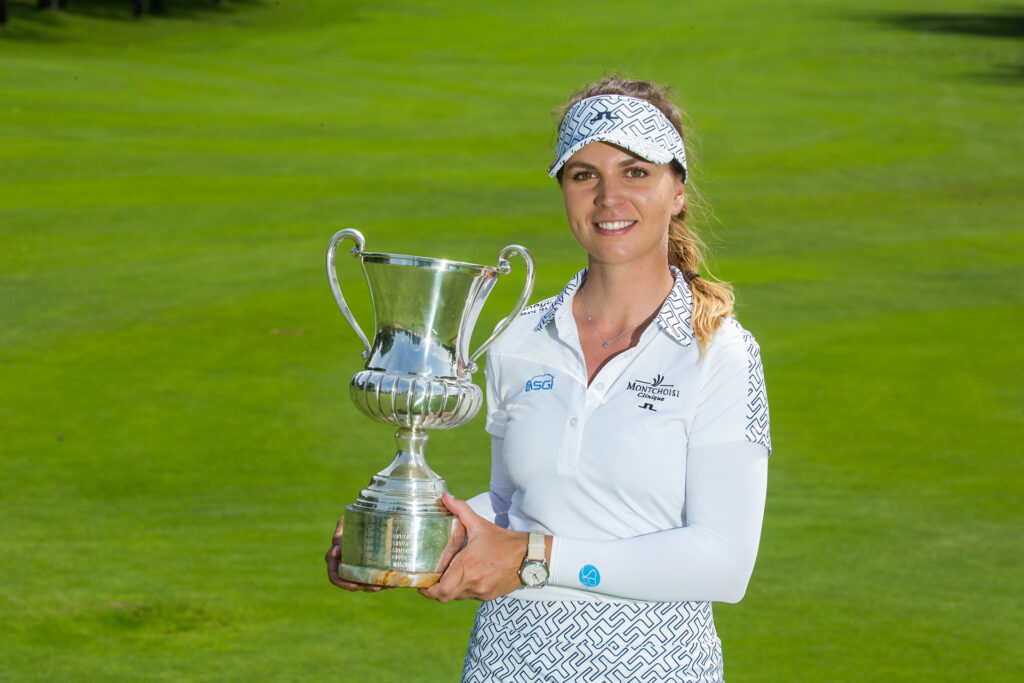 Morgane Metraux eagled the first extra hole in a three-way play-off to win the Ladies Italian Open presented by Regione Piemonte, her first victory on the Ladies European Tour (LET).
Metraux birdied three of the last four holes at Golf Club Margara and needed a birdie on the par-five 18th hole to win outright in regulation play, but her putt from six feet lipped out and she tied on 10-under-par with England's Meghan MacLaren and Italian amateur Alessandra Fanali.
After MacLaren and Fanali both made two-putt birdies in front of a large gallery, Metraux then holed a 20-foot eagle putt to earn the victory, before embracing her father, Olivier, who was acting as her caddie.
Read the full report here.
The LET now joins the DP World Tour at the Volvo Car Scandinavian Mixed.
Chiara Noja secures maiden professional win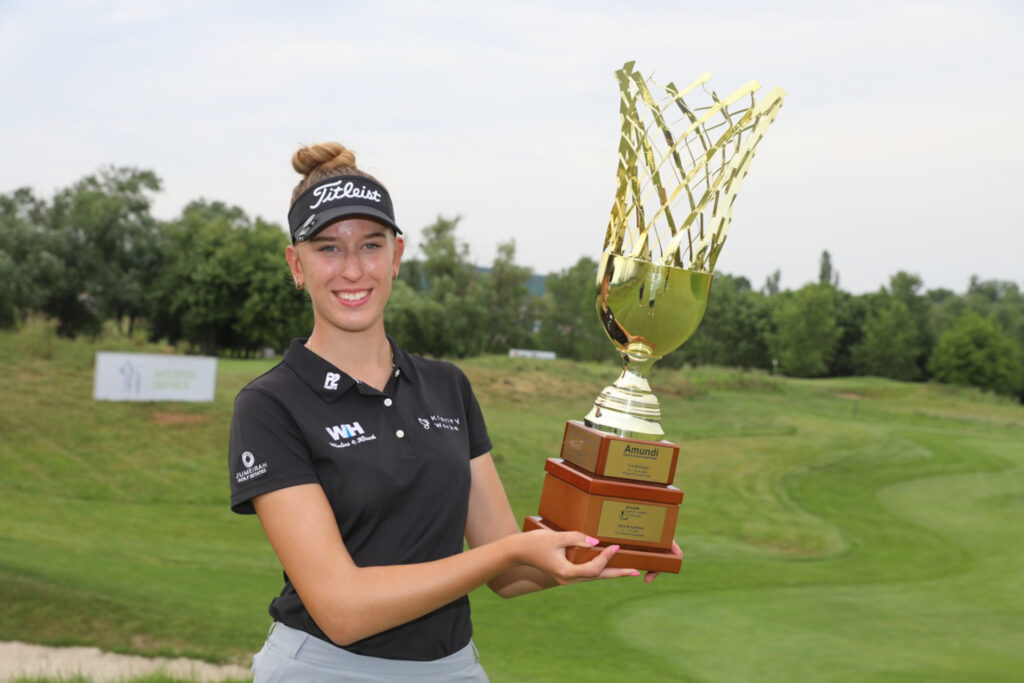 Chiara Noja carded a final round of one-under-par 71 at the Amundi Czech Ladies Challenge to secure her maiden win as a professional on the LET Access Series.
The rookie superstar, who is only 16-year-old, finished the tournament on a total score of 13-under-par and won by nine strokes at the Prague City Golf Club.
"I feel very relieved. I was super stressed today, but I stayed calm and collected and on the 18th hole, I thought, 'Okay, I actually won and that was a big moment for me.
"The first round was definitely a momentum kind of thing. But the whole week I kept telling myself that when I go into that final round, I want to be many shots ahead because I lost in a play-off in Terre Blanche leading by two before the final round.
"It didn't turn out the way I wanted there, so this time I wanted to nail it and go all out in Prague. I think that was the biggest motivator," admitted the champion.
"I am super thankful for the process and the journey and I'm excited about sitting on the top of the Order of Merit as well. But I know it is a long season and we will see what it ends up looking like."
Solo second for last year's winner
Local star Sara Kouskova finished in solo second as she tried to retain the trophy with a great performance in the last two rounds. The fellow rookie signed for a final round of two-under-par 70 to become the runner-up and best Czech player in the field.
"I am happy with my game and the overall finish in my first event as a professional. The plan for today was to put on a show and perhaps even some pressure but Chiara had an outstanding performance in every round, and she is a great winner and I congratulate her," shared last year's champion.
Katharina Muehlbauer from Austria fired the lowest round of the day with a three-under 69 that moved her up the leaderboard to take third place at one-under-par in total.
A duo of Czech amateurs shared fourth position at one-over-par, as Jana Melichova shot one-under 71 and Patricie Mackova carded even-par 72s.
Two more amateurs finished in the top-10. Czech Agata Vahalova took sixth position while Austria's Johanna Ebner shared seventh place with England's Gemma Clews.
Tara Mactaggart from Scotland and Yvie Chaucheprat of France rounded out the top-10 as both tied for ninth place.
With her win, Noja moved to the top of the LETAS Order of Merit with 875.00 points after her third LETAS start of the season. Muehlbauer, who fired the lowest round of the day, kicked ahead by six spots to take fourth place on the rankings with 495.50 points. Runner-up Kouskova sits in tenth with 320.00 points.
The LET Access Series now moves to France for the Montauban Ladies Open.
Horschel wins seventh PGA Tour title
American Billy Horschel took a five-shot lead into the final round of the Memorial Tournament at Muirfield Village. He remained in control throughout, even when his playing partner Aaron Wise reduced the lead to two shots for the second time during the day on the 15th.
Horschel followed Wise's birdie with a 53-foot eagle putt to get back to a four-shot lead. Drop shots followed on 17 from Horschel and 18 for Wise, putting Horschel on a final score of 13-under-par securing his seventh PGA Tour victory.
The 35-year-old told Sky Sports:
"It feels pretty good. I felt comfortable all day, never felt like my heart was beating too fast, never was worried about anything and just tried to play within myself and play my own game.
"I felt like that was all I needed to do, knowing the conditions were tough and if someone went out and played a really special round of golf and nicked me, then hats off.
"But I played really solid today and I'm really happy with it. I've never won a tournament with my wife and kids at it and for them to finally be here at a tournament I've won is so special."
The tour now moves to Canada and the RBC Canadian Open as the players gear up for the U.S. Open the following week.
First win for Samooja on DP World Tour
Samooja had eight birdies, including three in the last four holes, to set the clubhouse lead at six-under-par, with the field still having nine holes to play.
Overnight-leader Victor Perez, who was looking for back-to-back, but bogies on the back nine stopped his quest. Dutchman Wil Besseling then got within a shot of Samooja when he birdied the 13th, but a double-bogey on the 15th and bogey on 17 sealed the victory for Samooja.
The 34-year-old fought back tears when he spoke to Sky Sports:
"It's truly special. It's been a long journey, I'vebeen close a few times.
"We had a number in mind today and we reached that, we thought it might be enough and it was a long two-hour wait at the clubhouse to see guys battle it out. Fortunately, it was enough.
"I was hitting the ball really well all week and when I saw the pins this morning I said to my caddie 'there's a low one out there'.
"The pins have been on ridges pretty much all week and today they were on the bottom of the slopes.
The DP World Tour joins the LET at the Volvo Car Scandinavian Mixed.