Here's our weekly tour round-up: Jin Young Ko wins her season opener, Epson Tour kicks off, Wu wins on DP World Tour, Scheffler two out of three and Tiger tops the PIP...
It's safe to say that Jin Young Ko is the greatest golfer on the planet at the moment. Her ability to produce her best golf consistently tournament after tournament shouldn't go unnoticed. The world number one showed why she holds that position by carding five birdies in the last six holes to finish on -17 and take a two-stroke victory at the 2022 HSBC Women's World Championship in Singapore.
This win was Ko's sixth in her last 10 LPGA Tour starts and also set two new benchmarks in the record books, marking her 15th consecutive round in the 60s and her 30th consecutive round under par.
"I am just proud of myself to record 60s, 15 rounds like straight. So I'm so happy," said Ko. "I feel amazing right now."
Her last LPGA Tour round in the 70s was a first-round 71 on October 21, 2021, at the BMW Ladies Championship. The 14 rounds before that? All in the 60s. Her last round above par? It came July 24, 2021, with a third-round 76 at the Amundi Evian Championship.
Here's an exchange in her post-event press conference which really emphasises her drive to be perfect:
Moderator: You're going home now, going back to Korea. What are you going to do these next few weeks before you start playing again in California?
Ko: Practice.
Moderator: Practice?
Ko: Yes.
Moderator: It's scary that you need to practice.
Ko: Practice. I need practice.
Moderator: What do you need to practice?
Ko: For my swing
It looks like it will only be Ko that could possibly stop herself from dominating on the LPGA Tour this season. I, for one, am really looking forward to seeing just what this 26-year-old is capable of. There will be more records broken, that's for sure.
Atthaya Thitikul already making an impression on the LPGA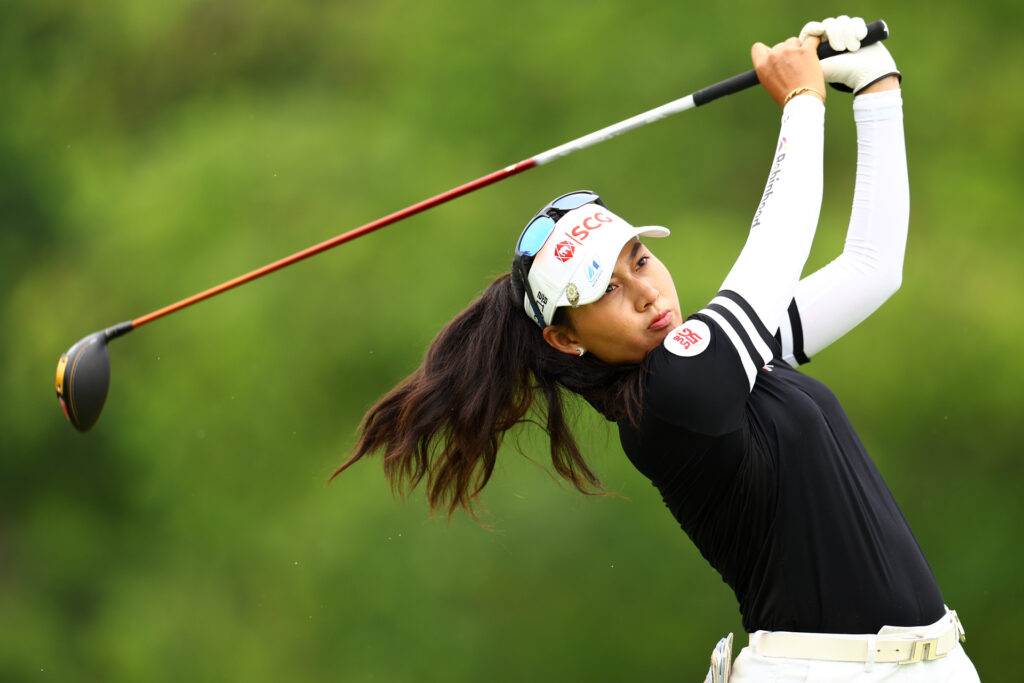 Special mention must also be made to Atthaya Thitikul who has had a brilliant start to her first season on the LPGA Tour, through three starts she has two top-11 finishes which includes her tie for fourth at this week's HSBC Women's World Championship. Thitikul was in contention right until the end, coming up just short of adding a second Sentosa victory to her resume. But as she heads into next week's Honda LPGA Thailand in her home country, Thitikul is gaining momentum. After her final round she said:
"This week is pretty great. As I said before, it's not my A game all along. But I would say it's good enough for me for like changing equipment, starting the year earlier with like LPGA members, and then everyone it's like eye on me, pressure is on me. All good for this week. Good enough."
Thitikul is already proving that she can hold her own amongst the best players in the world. I'm sure this rookie is going to be contender at a lot of events this season.
Park wins Espon Tour season opener
Kum-Kang Park won the Epson Tour season opener at Country Club of Winter Haven with a two-stroke victory at the Florida's Natural Charity Classic.
Of her victory, the 20-year-old said:
"I'm happy that I can take the first step toward getting an LPGA Tour card by winning the first tournament of the season. It is a good start and will let me play more comfortable this year.
"I wasn't thinking of winning because I knew the tournament was a marathon, not a sprint. I wanted to keep feeling good and do well for this event and beyond. I won with the lead for the first time. I thought I was nervous, but I was very strong while playing. I waited for my opportunity and did not get ahead of myself. I did not want to attack, but instead play defense and make no mistakes."
Fourth DP World Tour victory for Wu
Wu Ahun won the 2022 Magical Kenya Open presented by Absa by four shots, after starting the day four shots off the lead.
His win further cements his record as the most successful Chinese golfer on the DP World Tour. Wu became the third Chinese winner in DP World Tour history when he won the 2015 Volvo China Open and since then he in Austria (2016) and the Netherlands (2018), with this win moving him two victories ahead of countryman Li Haotong.
The 36-year-old was clearly thrilled with his victory, he said:
"It's a big celebration, I'm so happy with my family here. It's a very, very good feeling today to win a championship. It was very tough today, I played very, very well today and made seven birdies.
"After two rounds I told myself if I can make five under every day on the weekend and finish 15 under, I think I'll have a chance to win the tournament.
"Today I was four shots behind and still playing to my plan. Five under was my goal today and after ten holes I had a good feeling and I told myself I'll keep playing and make a couple of birdies and it's fine.
"My short game was good today also, I saved a couple of pars, my putting was good to make birdies on the 17th and 18th, I'm happy."
Second win in three starts for Scheffler
The 25-year-old American, who claimed his first PGA Tour title in a play-off at the WM Phoenix Open, shot a final round 72 to finish on five-under-par and one shot clear of a three-way tie for second.
Scheffler told Sky Sports:
"It feels great, especially to win on such a difficult golf course and the way it finished. I didn't play my best stuff, I just kept grinding and made some key putts down the stretch, and it was really just a fight all day. I'm really proud of how I stayed patient, Teddy (Scheffler's caddie) did a good job of trying to keep me in it and it was a good result."
Rory McIlroy had been in contention but a four-over-par round saw him tie for 13th. He was clearly frustrated by the course conditions, as well as snapping his wedge on the 12th at Bay Hill, he said:
"The weekend, it's like crazy golf. You just don't get rewarded for good shots.
"Like I'm venting here and I'm frustrated and whatever. I think as well the frustration it's a carbon copy of what's happened the last three years here. "Like I'm playing good, I'm hitting good shots, I'm swinging the club well, I'm chipping well, I'm putting well. But it can knock your confidence whenever the conditions are like this."
At least McIlroy was able to take attention away from the proposed Saudi Golf League this week :/
In other PGA Tour news - Ryan Brehm needed a win or to finish solo second to retain PGA Tour status, in the end he ran away with the Puerto Rico Open for his first PGA Tour title, beating Max McGreevy by six strokes.
Tiger Woods tops the Player Impact Programme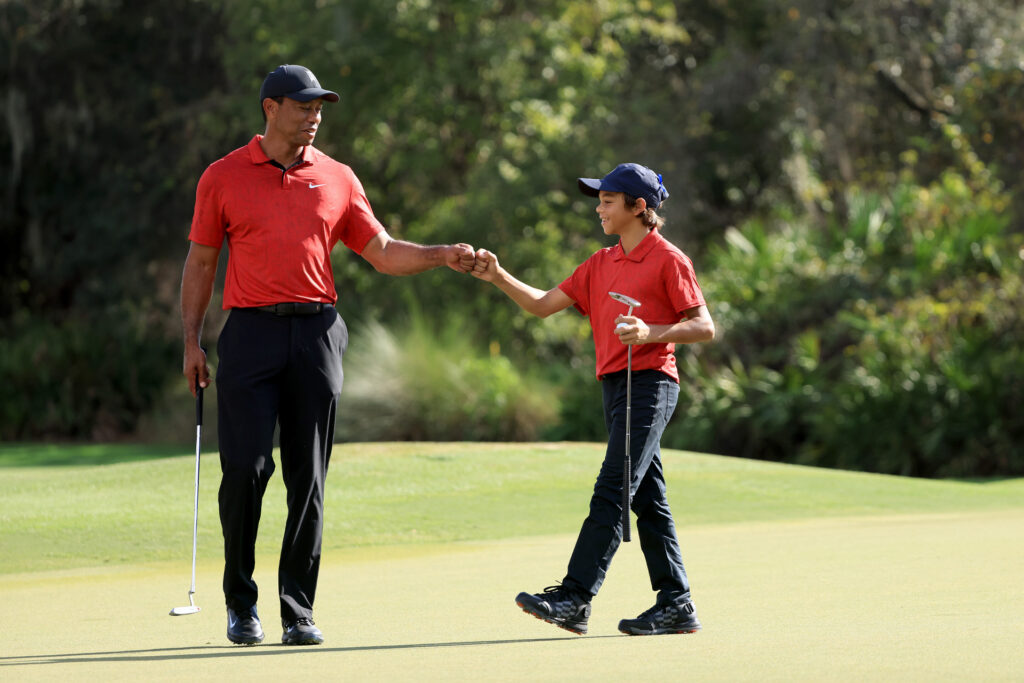 Just before I go to concrete up Women & Golf's plans for International Women's Day this week, I couldn't let the PGA Tour's announcement about their inaugural Player Impact Programme (PIP) go by without sharing the results with you.
On Wednesday (March 2) it was announced that Tiger Woods finished at the top of the PIP which he achieved whilst not playing in an official PGA Tour event all year.
The PIP measured the players who generated the most positive interest in the PGA Tour over the previous year. The inaugural PlP, which awarded $40 million to the top 10 finishers, was measured from January 1, 2021, to December 31, 2021, and the final PIP Score was calculated based on year-end data. For 2022, the bonus pool will increase by $10 million, to $50 million total.
Here are the standings and the bonus money they will receive:
1. Tiger Woods ($8 million)
2. Phil Mickelson ($6 million)
3. Rory McIlroy ($3.5 million)
4. Jordan Spieth ($3.5 million)
5. Bryson DeChambeau ($3.5 million)
6. Justin Thomas ($3.5 million)
7. Dustin Johnson ($3 million)
8. Brooks Koepka ($3 million)
9. Jon Rahm ($3 million)
10. Bubba Watson ($3 million)
It's not just about social media
Independent auditor Grant Thornton certified the results. If you knew about PIP then you may have assumed that it was solely down to social media but in fact the scope of the metrics included five criteria obtained from objective, third-party data measurement services:
Internet Searches: Number of times a player's name is searched on the internet;
Earned Media: Number of unique news articles that include a player's name;
Social Media: Social media score that considers a player's reach, conversation and engagement metrics;
TV Sponsor Exposure: Duration (time) that a player's sponsor logo(s) appears on screen during Saturday and Sunday PGA TOUR telecasts;
Awareness: A player's general awareness score among broad U.S. population.
So it's unsurprising to see that even when he's not on the golf course, Tiger Woods still moves the needle when it comes to professional golf. Do these players need another financial incentive? That's probably a discussion for another day but these PIP results will definitely increase endorsement opportunities for these top 10 players. Well...saying that maybe just nine of the top ten after Mickelson's comments over recent weeks 😬
Which other tours would you like us to report on? Drop us an email with your request here.