After the heartache of last year, American Samantha Wagner gained LPGA Tour status. Here Patrick Brennan explains her Q-Series story.
Samantha Wagner is our must-tell underdog story after securing her LPGA card last week.
Her tale is quite the ride. Last year, she began her first round of LPGA Q-Series steadily, playing the first five holes in one under par.
At the sixth green, she walked to her ball and picked it up and threw it to her Caddy. Quick glance down, and she'd forgotten to put down a marker.
Golf rules are incredible in the sense that she could've literally used anything to mark that ball. A club. A shoe. But leaving nothing on the ground doesn't cut it, and violates rule 14.
Wagner finished the 6th hole and self-reported the violation to playing partner Maddie McCrary. The rest of the week 'got away from me' and she missed the qualifying cut by one agonising shot. The LPGA Q-Series is a gruelling, eight-round process, too.
2022 saw her level-headed, ball marker clutched in her fist, ready to right some wrongs. And she finished in a share of sixth.
"I think last week I literally would walk on every green with the ball marker in my hand. I was like, we're not doing that again."
Wagner's is not the only recent rule infringement to gain traction on the LPGA Tour. Alana Uriell signed for a wrong scorecard in Q-Series on December 2. One of her alleged birdies should have been a par, turning a 66 to a 67 - violating Rule 3.3(b) and leading to disqualification.
We all remember Lexi Thompson being docked shots in the ANA Inspiration in 2017, prompting calls to end of the so-called 'couch commentators', given the name due to their ability to call in and dictate a major championship by commenting on suspected rule violations after the fact.
Thompson was penalized during the final round on Sunday, despite the incident occurring on the 17th hole on Saturday. Her coin that was acting as a ball marker was not visible when she marked her ball, but it was afterwards when she placed the ball back on the green, meaning she had replaced the ball in the wrong place.
The main issue was as well as the two-shot penalty for playing from the wrong place, Lexi was also docked an additional two strokes for signing an incorrect scorecard after the third round. This was a serious issue at the time because she signed for the correct score as she knew it, only to be accused of a breach of the rule almost 24 hours later. Tournaments no longer accept e-mails and communication from outside agents.
Interestingly with respect to Uriell's example, as of 2023 there will be an option to adopt a modern local rule that implements a two-stroke penalty rather than total disqualification.
The qualifying school redemption of Samantha Wagner is a feel-good tale just in time for Christmas, and after five years as a professional golfer. She vowed to avoid the mental errors this time around, and card no penalty strokes over the eight-round marathon. In punching her ticket, she accumulated 551 strokes. No penalties included. And the golden ticket in the form of an LPGA card.
---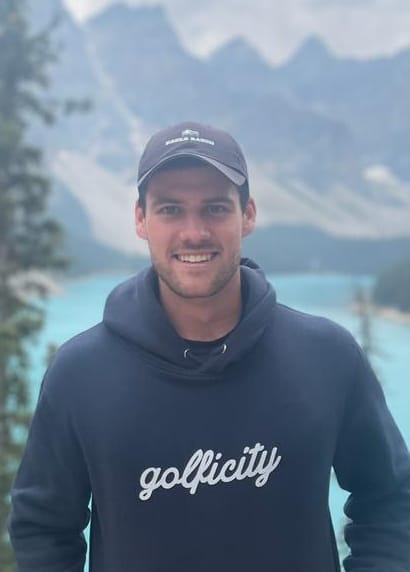 Meet Patrick Brennan
Patrick is originally from the Lake District, UK but moved to British Columbia, Canada after university. He writes for several media outlets, including Golficity, and has been doing so for over six months.
His main writing interests are professional golf tours, the Majors and any good underdog story!
He comes from a sporting family and, when not cycling or skiing, plays off a six handicap - trying and failing to keep the family bragging rights, often due to a streaky driver!