Maiden victories for Napoleaova and Martin, whilst Leona Maguire gets her second on the LPGA Tour. Here's our weekly tour round up
Kristyna Napoleaova rolled in her birdie putt on the first play-off hole to win the 2023 Amundi German Masters at Golf & Country Club Seddiner See.
The Czech player began the day as co-leader alongside England's Cara Gainer and the duo couldn't be separated at the end of 72 holes as they were tied at the top of the leaderboard on 14-under-par.
They headed back down the 18th for the play-off and it was Napoleaova who rolled in her birdie putt to triumph and become the fourth first-time winner on the LET in 2023.
"It was definitely dramatic, but I don't think it was just the last hole I think it was pretty much the whole day," said Napoleaova.
"There was a lot of scrambling and I'm proud we managed to get where we are now and I couldn't have done it without my great team and caddie. It has been a really good week so far and I hope on the way home we may celebrate it later."
The 27-year-old began her round with a par on the first before dropping shots on the second and third holes, however, she soon bounced back with birdies on holes five and eight.
It was another dropped shot on 10 before she rolled in an eagle putt on the 13th and a birdie on the 16th to put herself in pole position.
On the last, Napoleaova missed her par putt to win the tournament outright and she headed to the playoff where she came out on top to clinch her maiden LET title.
A fantastic achievement for Napoleaova
"I was struggling the whole week off the tee and with the irons as you could probably see today," she explained. "But I think the putting was amazing the whole week. That was the main thing, even in the play-off, that got me there and to get the first win."
Napoleaova was late to the game of golf starting in the summer of 2016 having been a former footballer for AC Sparta Praha when she was younger.
The newly-crowned LET winner has also had battles off the golf course recently being diagnosed with Ulcerative Colitis a few months ago and is amazed to have entered the winner's circle on Tour.
She added: "I still can't believe that not even seven years ago, I hadn't held a golf club and now I'm on the Ladies European Tour and winning an event. It's amazing and I can't wait to do another one and especially next week being back home, so hopefully there'll be a good crowd there."
England's Gainer ultimately finished in second after losing in the playoff, having produced a final round of 71 (-1) with three birdies and a double bogey on her scorecard.
Germany's Sophie Hausmann fired the round of the day with an excellent bogey-free 64 (-8) to finish the tournament with a total of 11-under-par.
Hausmann finished in a tie for third place alongside India's Diksha Dagar, who carded an even-par round on the final day.
England's Alice Hewson ended the tournament in fifth place on 10-under-par after a fourth round of 69 (-3).
Spain's Carmen Alonso, France's Celine Herbin and Sweden's Johanna Gustavsson finished in a tie for sixth place on eight-under-par and one shot further back was Italy's Virginia Elena Carta alongside French duo Agathe Sauzon and Nastasia Nadaud.
Race to Costa del Sol
In the 2023 Race to Costa del Sol, Ashok still leads the standings as she has done since the first event of the season but Spain's Ana Peláez Trivino is now only 3.47 points behind.
Sweden's Linn Grant is third with Czechia's Klara Davidson Spilkova fourth and Germany's Chiara Noja in fifth place.
English duo Lily May Humphreys and Alice Hewson are in sixth and seventh with Sweden's Lisa Petterson eighth and Dutch star Anne Van Dam ninth.
With her second-place finish, Gainer moves onto the top 10 and now has 598.71 points while winner Napoleaova has jumped from 153rd to 19th place.
The LET heads to Napoleaova's homeland next week for the Tipsport Czech Ladies Open which takes place on June 23-25.
Second LPGA Tour victory for Leona Maguire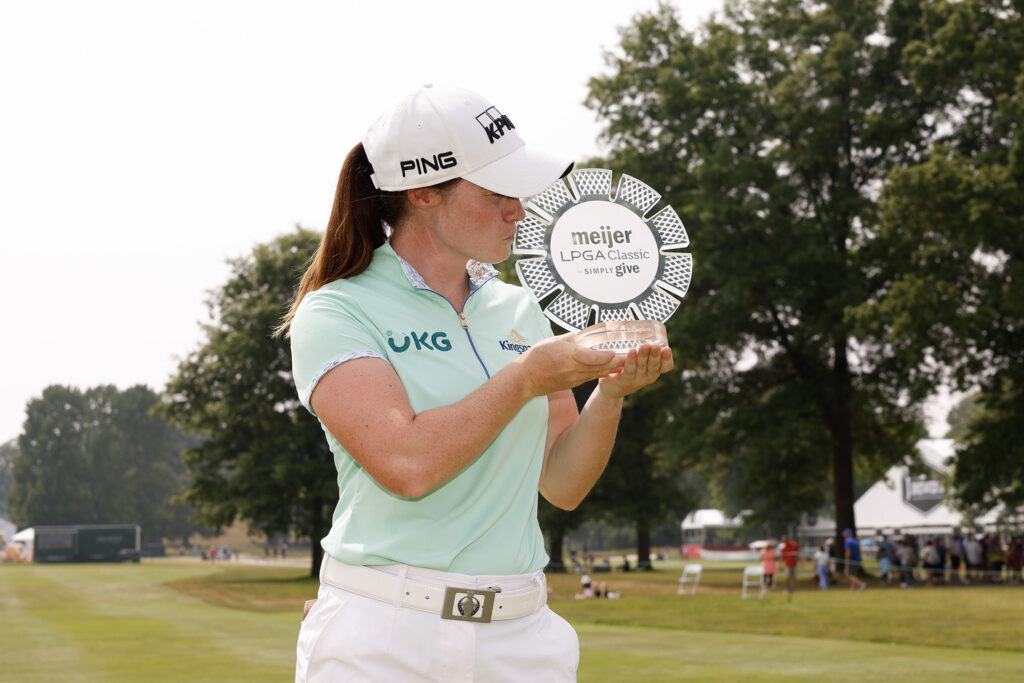 It was crowded leaderboard through four days at the Meijer LPGA Classic for Simply Give, with Tour winners, major champions and players looking for their elusive first title all aiming to rise the trophy Sunday in Belmont, Mich. But it was a final-round 64 by Leona Maguire that secured the Irishwoman above all the second Tour title of her career by two shots at -21, as she became the 11th different winner this season through 13 events.
Maguire stayed in the mix throughout the week finishing all four rounds in the 60s, the first time she has accomplished that feat this season, before putting on one of her most dominant displays of golf in her final round. Tied for fifth to start the day, Maguire kept pace through her front-nine, still in contention with birdies on five and seven. But it was a birdie and eagle on 13 and 14, respectively, where Maguire took a share of the lead at -18 and never looked back, carding three-straight birdies coming in to cement her place as the winner at Blythefield Country Club by day's end.
The Irishwoman got the proverbial monkey off her back after finishing second her last two times in Belmont. "Yeah, I felt like I was playing some really good golf this week," said Maguire "Been trying to be as patient as possible. The goal today was just to go out and shoot as low a score as possible and see where I ended up. I mean, this one is I think that little bit sweeter after coming so close two years in a row. I know a lot of people this week were saying you're due one, this course owes you something, all the rest, but I suppose that's not golf. Golf usually doesn't work like that. But nice that it all worked out well for me this week."
Maguire finished her day in the second to last group and awaited the results of Xiyu Lin and Amy Yang, two of three in the final grouping. Both Lin and Yang finished at -18 and a tie for third. Thailand native Ariya Jutanugarn took the biggest leap of the tournament, ending her first round tied for 102nd at +1 and ending second overall at -19.
South Korea's Hyo Joo Kim rounds out the top five finishing at -16 after a fourth-round 69. Kim finished her Meijer LPGA Classic for Simply Give experience with 23 birdies, tying for the second most of anyone in the field.
Is Leona Maguire trending in the right direction just at the right moment? It's now into Major week and the KPMG Women's PGA Championship at Baltusrol Golf Club in New Jersey.
Never underestimate the underdog - Wyndham Clark wins 123rd U.S. Open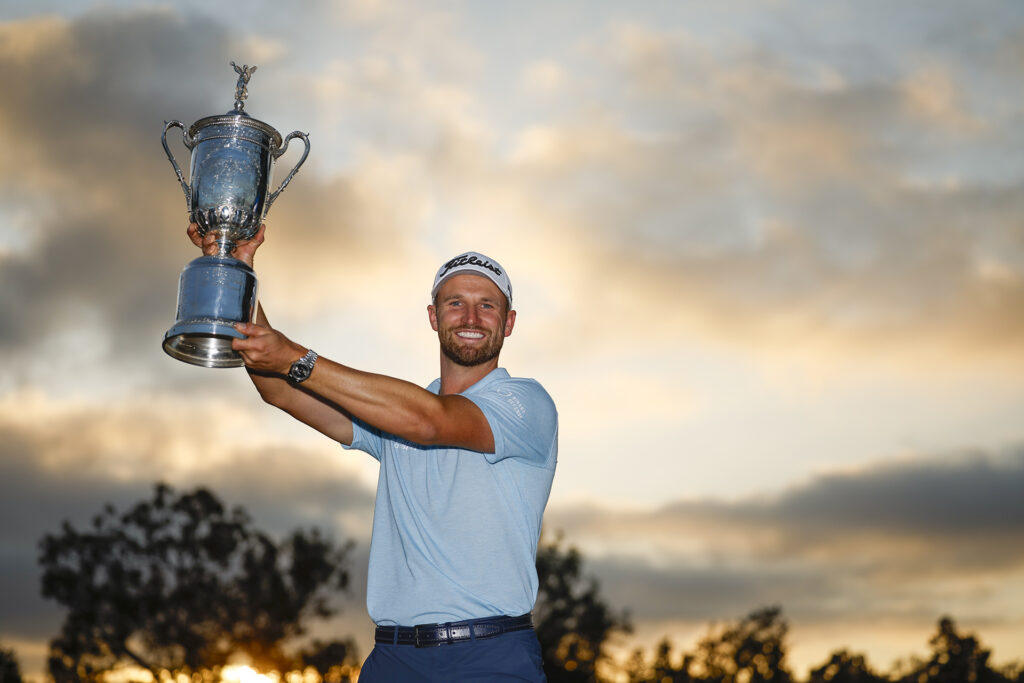 Talking of Majors. Whilst many would have you believe in advance of the final round that we would see a more experienced player lifting the U.S. Open trophy, it wasn't Rickie Fowler, Rory McIlroy or Scottie Scheffler that managed
There was a feeling that many fans were either Team Rickie or Team Rory but it was 29-year-old Wyndham Clark who has taken all the headlines. The American shot a final round of even par to win by one shot over Rory McIlroy who was in search of his fifth Major championship.
Women & Golf columnist Patrick Brennan has taken a look at the final round and why we shouldn't underestimate the underdog - read more here.
The DP World Tour now moves to Germany and the BMW International Open, whilst the PGA Tour moves to Connecticut and the Travelers Championship.
First professional win for Marta Martin
Spain's Marta Martin fired a strong final round of 72 (par) to claim her first LET Access Series title by a stroke at the Amundi Czech Ladies Challenge.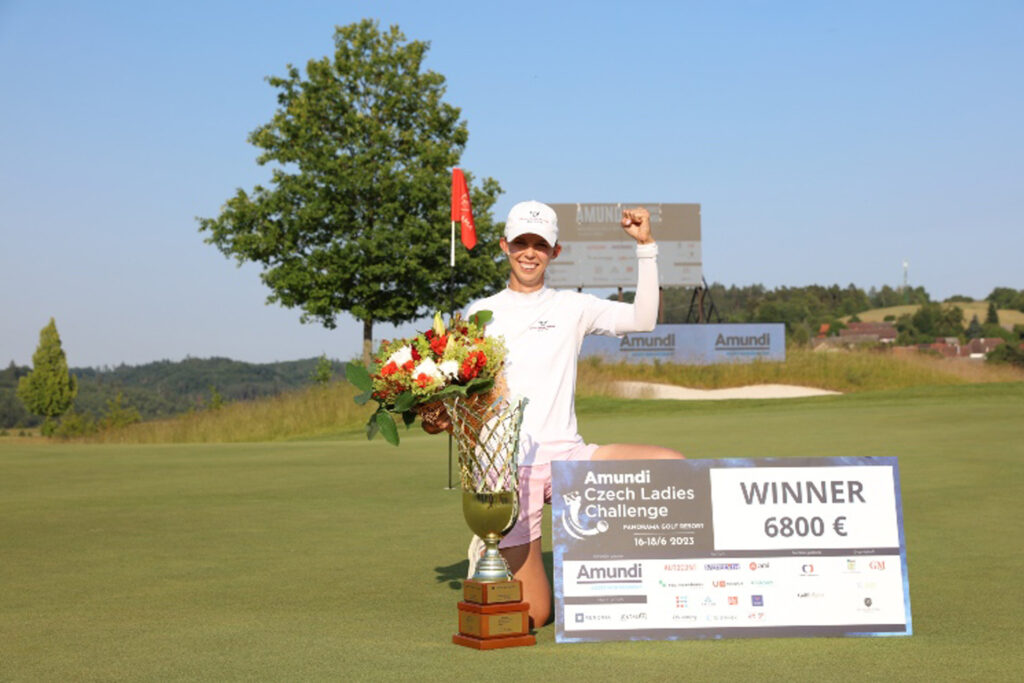 The 26-year-old from Madrid started the last day one shot behind fellow Spaniard Elia Folch from Barcelona.
It took another 15 holes for her to tie with England's Gemma Clews, until she finally won with a dramatic tap in birdie to finish one-under-par for the tournament.
Playing in the leading group, in sunny conditions, Martin went out in 39 after three bogeys on holes three, five and nine.
At the turn, Martin fired up the flatstick to record a faultless back nine with birdies on holes 12,15 and 18.
Speaking about the win Martin said: "I mean I cannot believe it still; I had no idea I had the chance to win as I shot three over on the front nine. I just had a good approach shot on 18.
"I have to say I started off a little nervous, so I hit some very bad shots on the front nine, but I had the ability to make a couple good pars.
"Then, I just decided to play golf on the back nine and to have fun and when I saw the girls throwing water on me, I honestly did not believe it."
The win is Martin's first professional victory and in the LETAS Order of Merit she now jumps 14 places to second place behind Denmark's Sofie Kibsgaard Nielsen.
"I don't know how I am going to celebrate," Martin said, "I will probably just buy drinks for my friends and enjoy the win back home with my family."
Martin was joined in the final group by two other Spaniard's Elia Folch and Clara Moyano Reigosa alongside Italy's Lucrezia Colombotto Rosso.
Clews occupied solo second place after another solid performance to bag her first top 10 finish of the season. The 28-year-old from Manchester carded rounds of 72,75 and 79 to finish on par.
There was a five-way tie for third place with Finland's Tia Teinketo, Sweden's My Leander, Czech Amateur Patricie Mackova, France's Chloe Salort and Colombotto Rosso all finishing on one-over-par.
Finland's Emily Pentitila and Sweden's Emma Thorngren shared eighth place, with Czechia's Klara Hurtova, Moyano Reigosa and Folch in a tie for 10th.
After a week's break, LETAS now heads to Sweden for the Vasteras Open by Elite Hotels which takes place on June 29- July 1.
Which other tours would you like us to report on? Drop us an email with your request here.