Women & Golf columnist Patrick Brennan reflects back on a U.S. Open that played out like so many Majors before... Never underestimate the underdog.
We've seen this before – same script with different actors.
The stage is set, the stars appear to be aligned, only for the upset to appear in the form of an unexpected figure – in no real continued run of form – only to sear across our screens once in a blue moon, blocking our expected winner from their victory.
In 2003, Shaun Micheel entered the PGA Championship ranked 169th in the world. He went on to win the event, stopping Masters champion Mike Weir in his tracks.
In 2004, Todd Hamilton won his first PGA Tour event at the Honda Classic. Later the same year, crowd favourite and multiple major champion Ernie Els was all set to win The Open, before being stunned in the play-off by Hamilton at Troon. Only a year earlier, Hamilton had gone back to Q school - finally earning his card after eight tries.
In 2005, New Zealander Michael Campbell hung around on Saturday at Pinehurst, three shots behind Retief Goosen, with Tiger lurking. We awaited the inevitable Tiger charge to secure yet another major. Instead, Tiger bogeyed while Campbell posted a one-under-par round, and won the U.S. Open after entering through sectional qualifying.
In 2009, the unknown South Korean Y.E Yang was getting in the way of Tiger's win at the PGA Championship, we were just waiting for him to exit stage left and politely join the back of the queue. He just wouldn't go away.
These events were all from previous decades, surprise wins as we had Tiger on a rampage. We have had other surprise winners like Jimmy Walker and Jason Dufner – but these mentioned are real unicorns.
It's this weird game where anyone can win, the level these guys perform to is almost incomprehensible, and yet sometimes the face just doesn't seem to fit, and we don't believe certain people will win majors until it happens.
Final round of the 123rd U.S. Open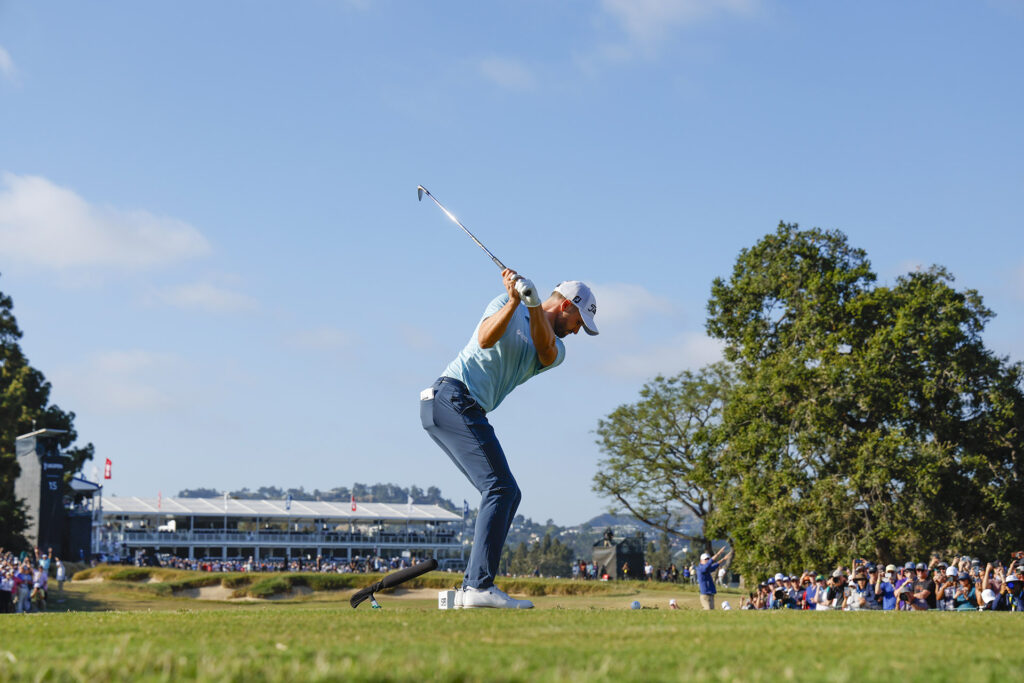 This time, the script played out in the shadows of Hollywood. Enter Wyndham Clark of Denver, Colorado. Clark lost his mother to cancer while in college, and almost quit the game aged 19. He fought his way back and earned his PGA Tour card in 2017.
In possession of a single win on the PGA Tour - this season at the Wells Fargo. Clark has played in six majors - his best finish is a tie for 75th at the 2021 PGA. His best US Open finish is a missed cut.
As his week unfolded, his name crept up the leader board, and by Sunday afternoon he was out in front on his own – with the world's best golfers (and, let's be honest - the expected eventual winners, Rory, Scottie, Smith, Fowler) chasing him down.
Clark had other ideas. He instead channelled his inner Micheel/Hamilton/Campbell/Yang and put on a stripe show. He flushed irons, twirled clubs, fired at the pins. His baby fade was awesome, and his variety in the short game is top-tier.
Par on the 72nd was enough to win. I was reminded of Mito Pereira – a relatively unknown Chilean – who played exemplary golf at Southern Hills in the PGA, right up until the 72nd hole where he shanked a driver into the water – giving way to Justin Thomas and Will Zalatoris to fight it out for the title. I waited for Wyndham Clark to have his 'Mito-style' blow-up hole and allow Rory to capture his 5th major.
He bogeyed 15 and 16 – but rather than a blow-up, he steadied himself and found the short grass on the 72nd. He then hit the green. It becomes 'two putts for the US Open'.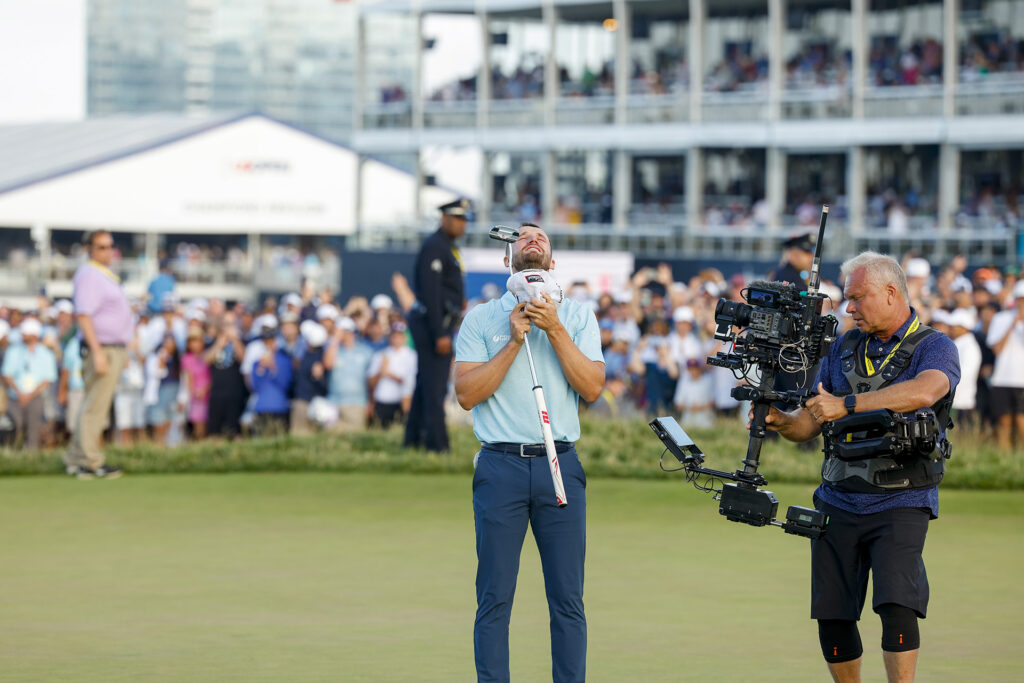 Todd Hamilton, Shaun Micheel, Michael Campbell, Y.E. Yang, Wyndham Clark.
Major champions that will go down as 'surprising'. It is up to Clark now whether he fades away into the historical record or springboards into an even more successful career on the course. Exciting times for the young man. Can't teach clutch. Congratulations.
Quick-fire takeaways:
Rory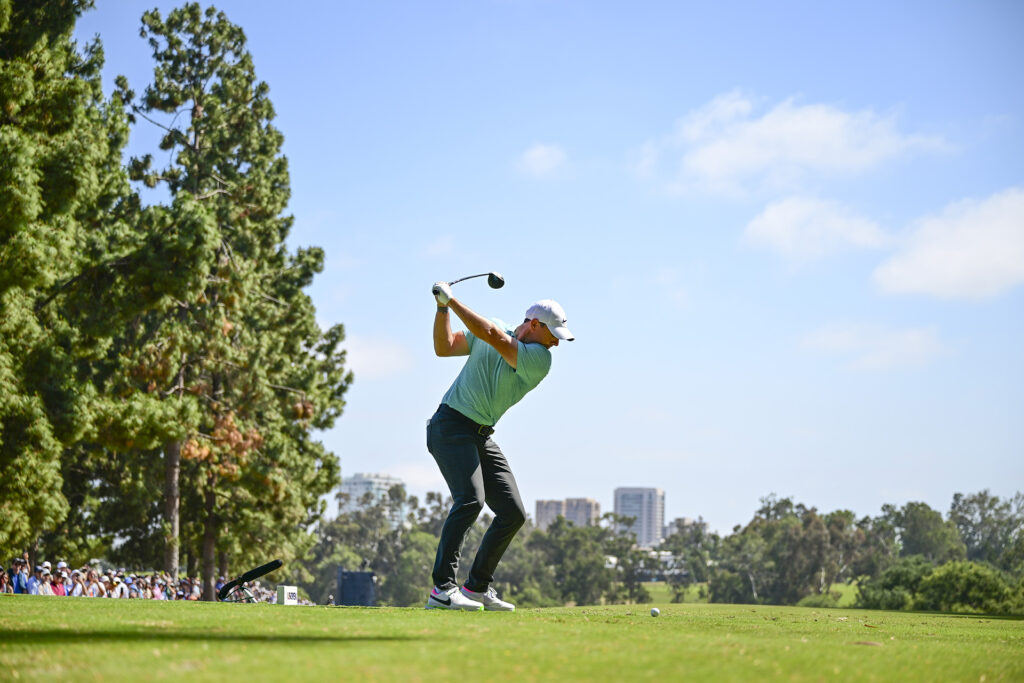 It's the same theme. When Rory McIlroy is on – it's Xbox golf. Rory was doing everything right, and he just needed a good Sunday.
The three putt par on eight seemed pivotal, but he responded with a great tee shot on 9 – but then another missed putt. He wasn't hitting great putts – as some commentators tried to say – he was missing on the high side every time, so his pace was off - and the line didn't match up. I think it's lazy to say they were misreads, as he has to putt well earlier in the week to even be in contention.
I believe he just struggles to generate something on Sundays – he plays stock sensational tee-to-green golf and waits patiently for a birdie, instead of strutting out there and making it happen, as Tiger used to do.
Rickie
Fowler flying out with a 62 was unexpected. He was still there after Saturday, but faded away. Good to see him back, and his putter was very hot.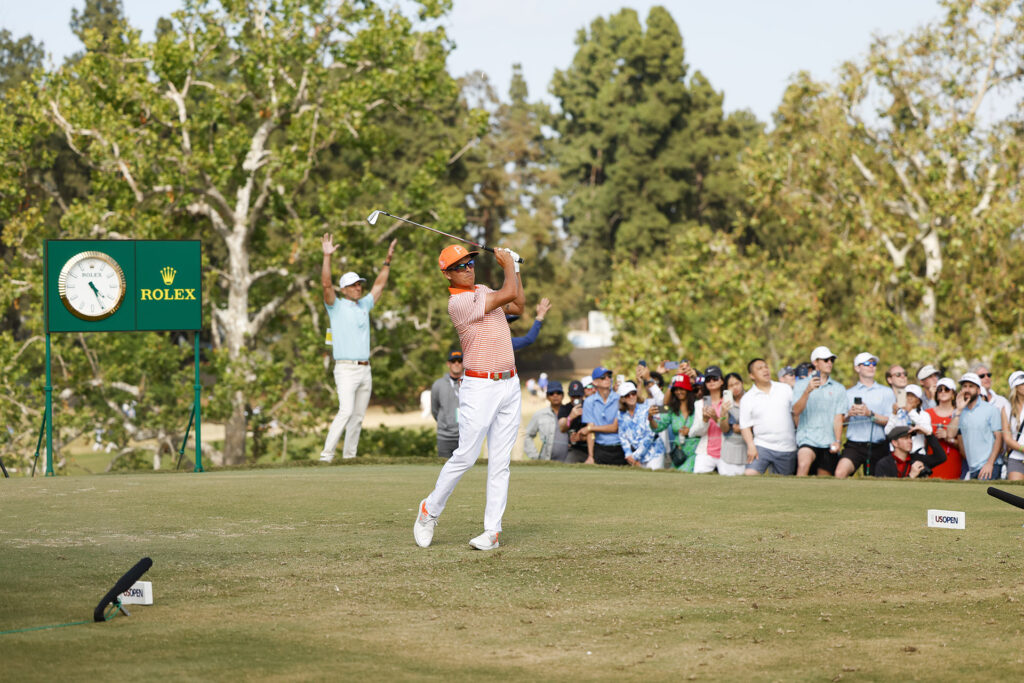 Scheffler
A no-brainer pick at every major. He's always there, even when he's not all there. Seemed to be all over the place on Sunday and still sticks it enough to make birdies, gaining strokes with every club except the putter. Solo third, could've easily been his.
LACC – The good
The prestigious club has an entire handbook of rules to follow, their membership fee is eye-watering, but the players tore it up on Thursday and the USGA cannot have been pleased. A winning score of -10 meant the final result was more respectable, after some opening 62s.
I still think it felt like a U.S. Open – with tricky rough, awkward lies, blind tee shots, 540 yard par fours, 270 yard par threes – and some (but not enough) high scoring. DJ made an 8, McIlroy, Clark and Hovland all 'whiffed' one.
The bad
The 'downside' would be that scoring records were broken every day, we saw low 60s galore. There were 10+ rounds of 65 or better, where the previous U.S. Open record was five. We saw a few aces too. Tommy Fleetwood became the first guy to shoot 63 in the final round of a US Open twice.
We saw bounce-outs from putts that went in centre-cut, and we didn't see enough fans. Arguably room for improvement, but by no means a failure of a venue. They're on the schedule for 2039.
View the full 123rd U.S. Open leaderboard here.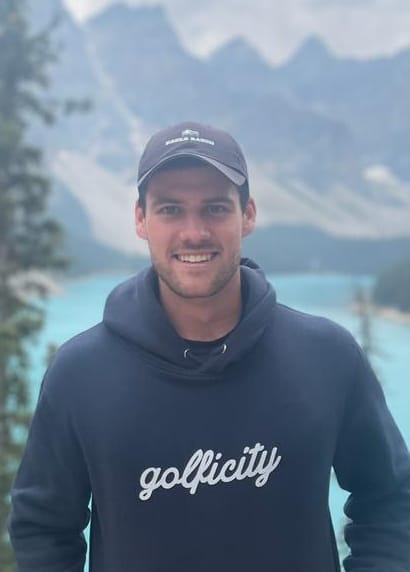 Meet Patrick Brennan
Patrick is originally from the Lake District, UK but moved to British Columbia, Canada after university. He writes for several media outlets, including Golficity, and has been doing so for over six months.
His main writing interests are professional golf tours, the Majors and any good underdog story!
He comes from a sporting family and, when not cycling or skiing, plays off a six handicap - trying and failing to keep the family bragging rights, often due to a streaky driver!