We look ahead to the final round of the 123rd U.S. Open at The Los Angeles Country Club where Rickie Fowler and Wyndham Clark top the leaderboard
As darkness fell over The Los Angeles Country Club and the sun began to rise in the UK, Wyndham Clark and Rickie Fowler were closing out with a bride and a bogey respectively. This meant that the final pairing will be the same tomorrow as Clark and Fowler both top the 123rd U.S. Open leaderboard at ten-under-par.
A few things we do know are that it's not going to be a two horse race as players vie for the third men's Major of the season. The chasing pack includes Rory McIlroy, Scottie Scheffler, Dustin Johnson and Xander Schauffele.
We also know that Matt Fitzpatrick is very unlikely to defend his U.S. Open title as he is nine shots off the lead heading into Sunday. Brooks Keopka has also found himself out of contention at even par, so his sixth Major will have to wait.
It's set to be a thrilling final round, but if you're going to be watching in the UK, then you will need to have an afternoon nap and top up on caffeine. The final pairing is set to go out at 2:30pm (local time), which is 10:30pm (BST). That's definitely an improvement on Saturday but the price that golf fans in the UK pay when a Major is on the west coast of America.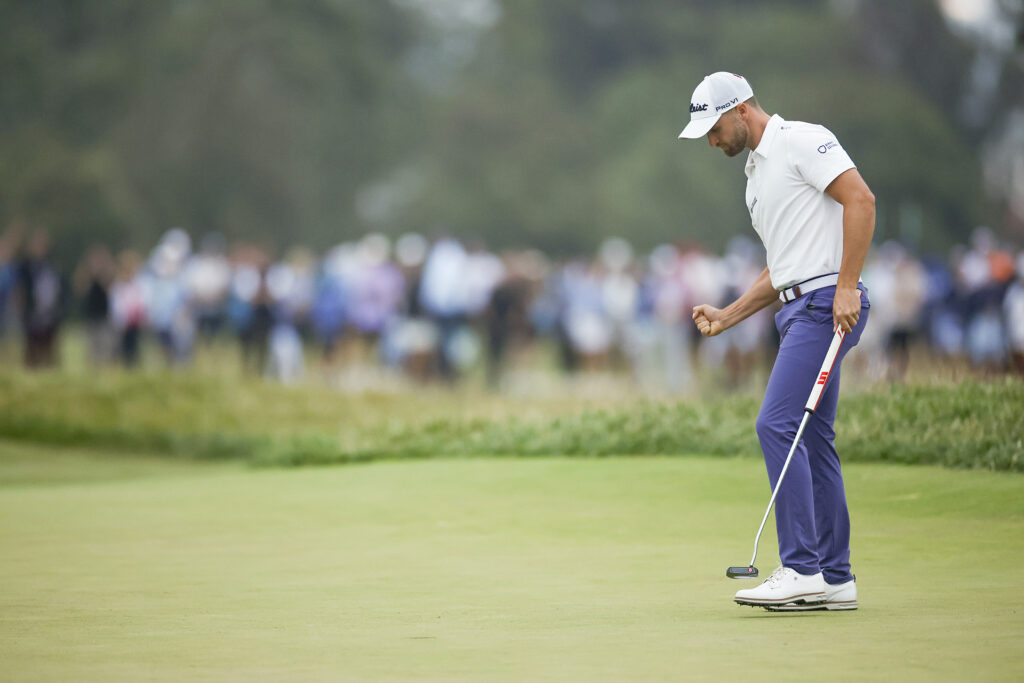 Let's hear from the 123rd U.S. Open contenders
"I mean, obviously it would be huge. It would be great. Especially being here in Southern California, having a lot of people, family and friends that are out here this week. We have a chance tomorrow. I mentioned out there after going through the last few years, I'm not scared to fail. I've dealt with that. We're just going to go have fun, continue to try to execute, leave it all out there, see where we stand on 18." Rickie Fowler
"Well, if you think I'm flat lined out there, I'm not. I'm very emotional. I try to keep my emotions very level just because I think that's how I play my best.
"My dad is a big reason why I'm out here. Hopefully tomorrow can be a great Father's Day for him." Wyndham Clark
"I'm going out there to try to execute a game plan, and I feel like over the last three days I've executed that game plan really, really well, and I just need to do that for one more day." Rory McIlroy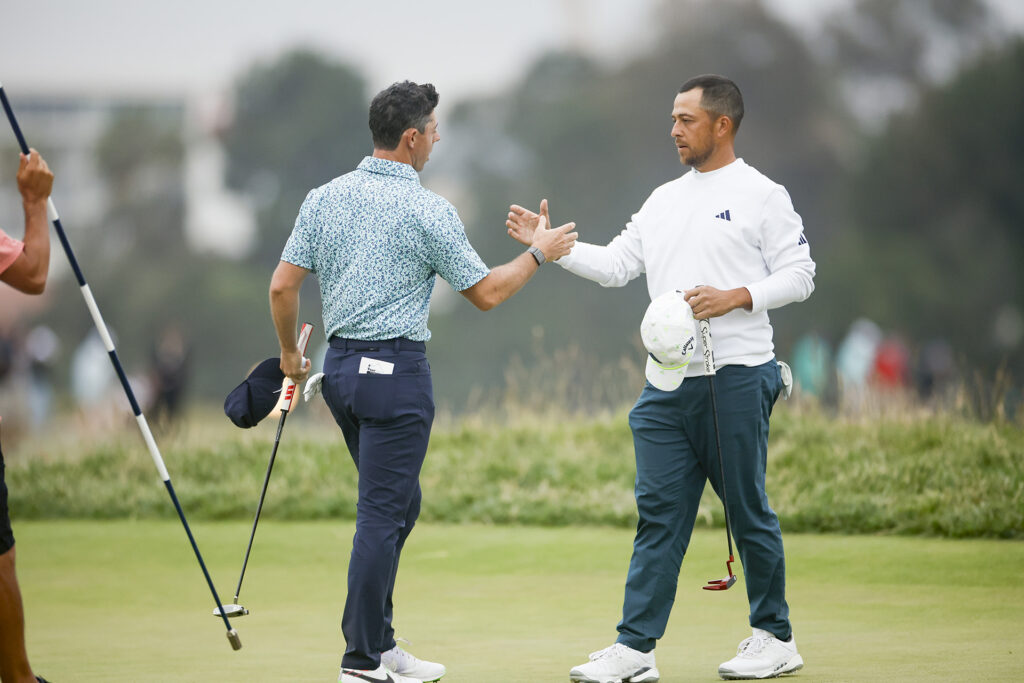 "I need some help at this point now, with such a poor performance today. I saw some guys like shooting 29 on the front, so it's out there if you're hitting the ball in the fairway. Just going to have to do something special, and going to need some help from up top probably." Xander Schauffele
"No, it all depends on how it's set up really. If it plays as firm and fast as it was this afternoon, yeah, go out and shoot a good score, then you can definitely have a chance." Dustin Johnson
"I think you're nervous whether or not you're leading or chasing. I want to win the golf tournament. It doesn't matter what tournament it is. I'm showing up and I want to play good and I want to win.
"Going into tomorrow I'm going to be chasing, but it's not going feel any different. If I was in the lead it's just I'm four shots behind instead of four shots ahead or whatever it is. Got to go out there and execute and do the best I can." Scottie Scheffler
From a golf fan perspective, it's most likely you're either going to be team Fowler or team McIlroy. Rickie Fowler is in search of his first Major and hasn't won on tour since 2019, whilst McIlroy is looking to add a fifth Major victory, having not won one since 2014.
Whoever the winner is, there will be a lot of tired golf fans across the UK tomorrow! Happy watching.
Here are the full tee times for the final round of the 2023 U.S. Open
Tune in to Sky Sports Golf from 5:30pm (BST) for all the final round action.