With temperatures rising, ground firming, wind dropping and a tight leaderboard - it's going to be a hot day on the links.
We started the week thinking it could be the time for an Australian to follow in Greg Norman's footsteps after 28 years and hoist the Claret Jug as he did at Royal St. George's. It turns out we were far from the mark and it's South African Louis Oosthuizen who heads into the final day of the 149th Open Championship with a one-shot lead over American Collin Morikawa.
It's nowhere near the cushion that he had going into the final round at St Andrews in 2010, where he held a four-shot lead over Englishman Paul Casey. But on that final day, all Oosthuizen had to do was shoot a one-under 71 to win by seven shots.
Difficult course conditions
The ground is firming up and the wind is dropping, so it's unlikely that the final round is going to produce many low scoring rounds, especially if the pin positions for round three are anything to go by. After his round, Oosthuizen commented:
"The R&A put some pins out there that were questionable. It was tough and I'm glad I held it together."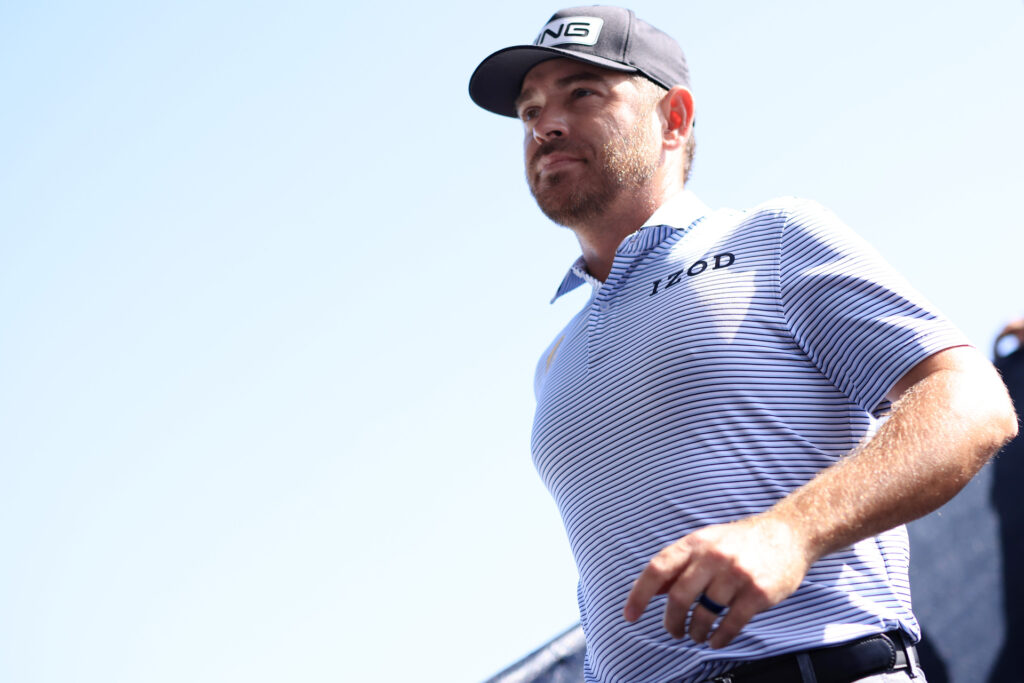 U.S. Open champion Jon Rahm added:
"Because of the weather conditions it's easy to think it [scoring] could have been a little bit better, but the pin locations were no joke. I don't know if on TV you could appreciate it, but those are some of the hardest pin locations collectively I've ever seen."
The nearly man
Oosthuizen is looking to complete a wire-to-wire victory and shake off the nearly-man title that has been built over the last nine years at major championships. Since 2012, he has finished second in all four majors and has six second places in total, which included losing in a play-off again at St Andrews where Zach Johnson lifted the Claret Jug in 2015. His most recent runner-up places are still fresh in the memory losing out to Phil Mickelson at the PGA Championship and to Jon Rahm at the U.S. Open just four weeks ago.
Second best just isn't going to be good enough as far as the 38-year-old is concerned, he said:
"[I need to] Go one better. You know, finishing second isn't great, so I will play my heart out tomorrow and see if I can lift the Claret Jug again."
There almost seems a serene calmness about Oosthuizen and he plans to prepare like he normally would, but obviously winning will be on his mine, he said:
"I think all of us are just human to think of lifting the trophy, and that's going to be in your mind. But I think you just need to know it and how to handle it.
"Once we get on the golf course, it's all golf.
"You need to believe that you can lift the trophy, as well, and if you think about it beforehand that you might win this championship, I think that's great, and you have to believe you can do it."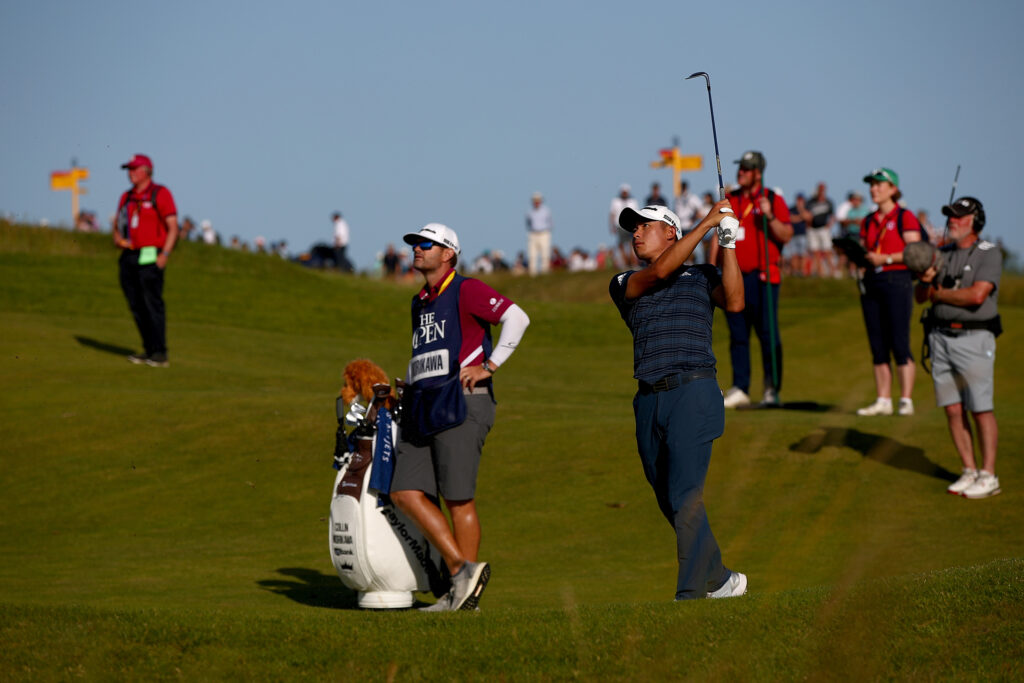 The Open contenders
His nearest contender is Open debutant Morikawa, who is also no stranger to winning a major after securing the PGA Championship crown in 2019, also on his first attempt. The 24-year-old knows it's not going to be an easy final round, but he is ready for it:
"Hopefully we can just use that momentum from the first three days and just bring it into the last 18. It's going to be a gruelling 18, but I look forward to it.
"It's the position you want to be in. As an athlete, golfer, you want to be in this position. I love it, so I really look forward to tomorrow."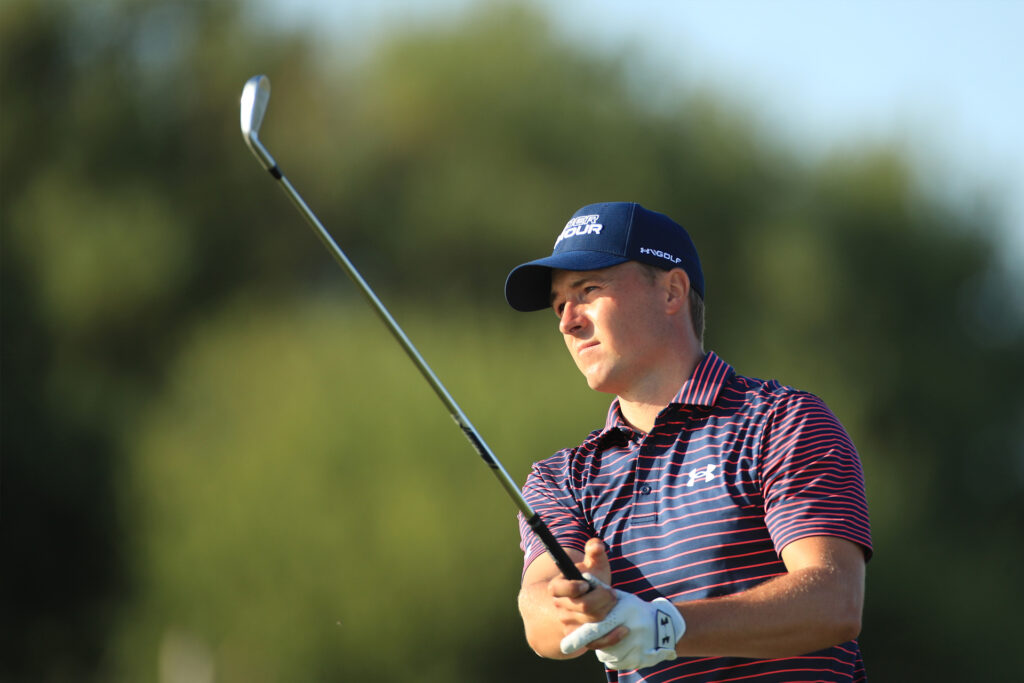 It's unlikely to be a two-horse race with 2017 Open Champion Jordan Spieth three shots back at nine-under after bogeying the last two holes. Canadian Corey Conners and American Scottie Scheffler are eight-under-par and Jon Rahm sits at five shots back.
Without a raindrop or wind jacket insight, it's going to be interesting to see whether Oosthuizen can maintain his cool on the heat of the links and become the Champion golfer we all know he can be.
Follow live coverage on Sky Sports from 8am (BST). You can view live scoring here.