Lilia Vu wins the AIG Women's Open, adding a second Major of the season to her resume after the Chevron Championship in April
There's nothing quite like a fairytale ending, remember the 'smiling Cinderella' when Hinako Shibuno won the AIG Women's Open in 2019?
It was only two weeks ago that Celine Boutier proved that dreams can come true when she put on a dominant display during the final round of The Amundi Evian Championship - winning a Major in her home country.
At the start of play this afternoon many local fans would have been hoping that Charley Hull would be able to do something similar, a happy ending on what has been a hugely successful week at the 2023 AIG Women's Open.
However, the story played differently and apart from one small potential plot twist on the 11th hole, it was Lilia Vu who claimed her second Major victory of the season to add to the Chevron Championship. The American perfectly book ended the Majors by taking the first and last titles.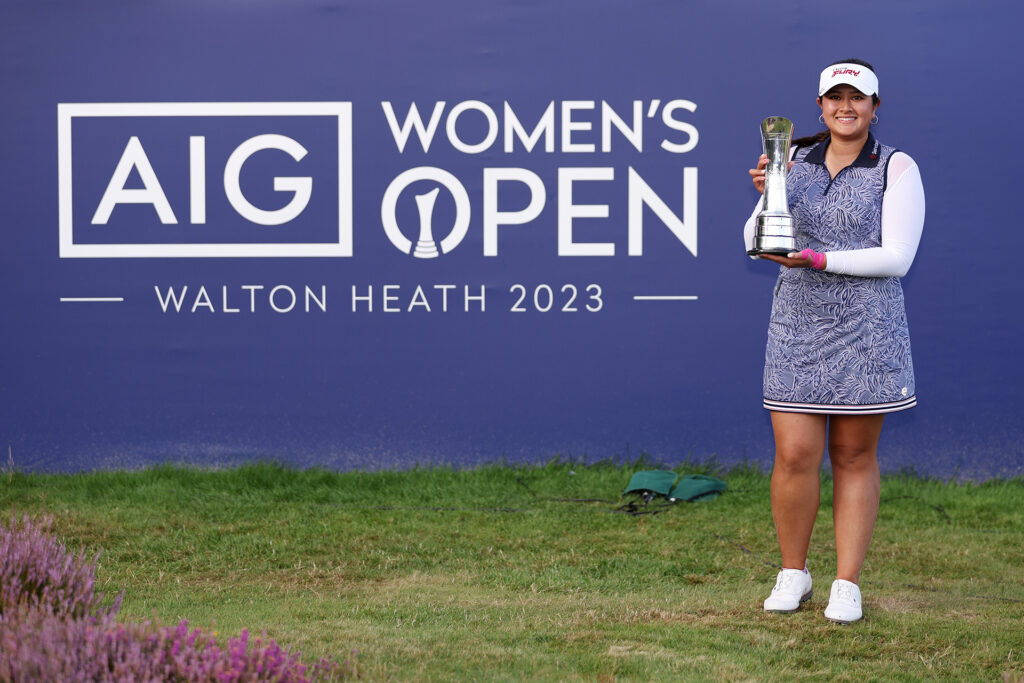 There was no point during her final round where the 25-year-old looked flustered. Something that she admitted she wasn't when collecting her trophy:
"I was not calm on the inside, trust me!"
A birdie on the second hole, to get to 10-under-par, really set the wheels in motion and two early bogeys from Hull meant that the lead stretched to three shots quite quickly.
Other players made small charges but none got to more than eight-under-par, which proved no challenge for Vu. It was almost as if Vu were playing a completely different course than the others at Walton Heath. When she found trouble she negotiated it, but it was her solid approach play and putting which really shone through.
Inspiring the next generation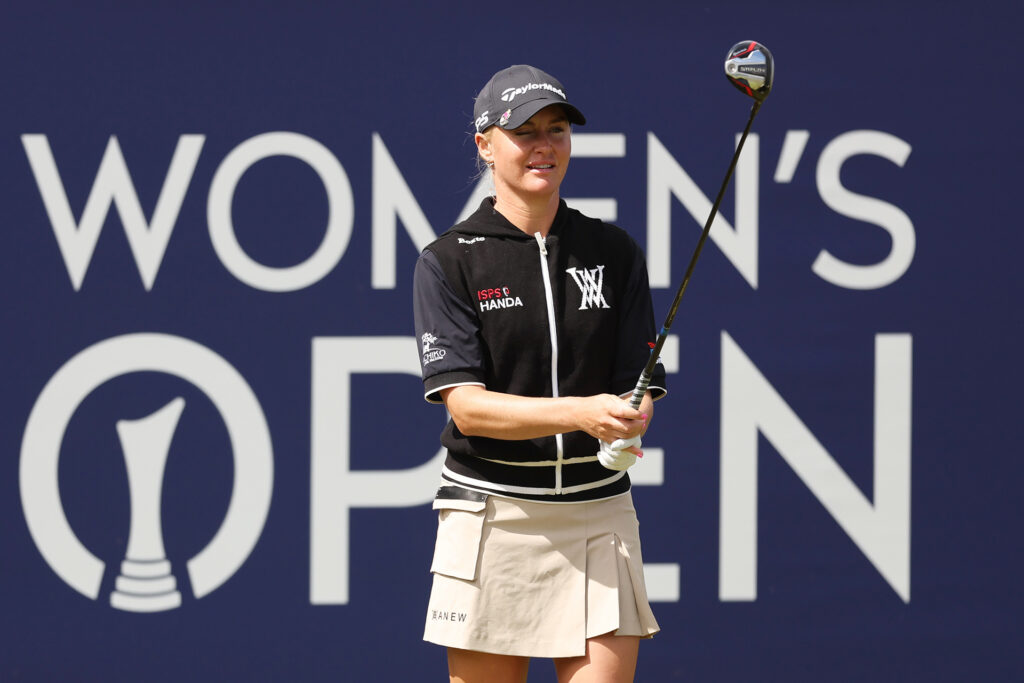 Whilst we settled in to watch her run away with the Championship as she stretched her lead to five shots, Charley Hull had a moment of magic as she chipped in for eagle from the bunker on 11 to get to nine-under-par. The lead was back to three.
But it wasn't to be Hull's day and Vu remained steady, even with a bogey on 15 to bounce back with a birdie on 16 and 18 to finish at 14-under-par, six shots clear of Hull in second place.
The Englishwoman may not have won the trophy and had to settle with another second place finish, but she did win the hearts of a lot of young golf fans:
"It's unbelievable. I was shocked how many young kids came up to me to be fair. It's quite cute and really inspiring because when I was younger I used to look up to Laura but it's kind of cool how they are looking up to me now. The signs, it's lovely."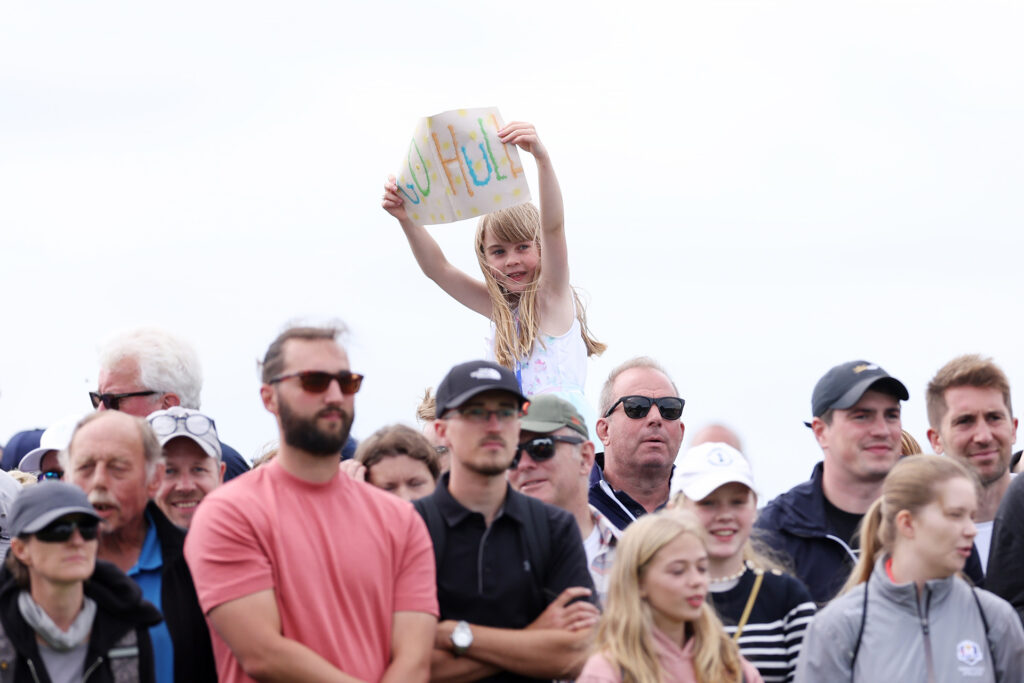 It wasn't all bad news for English players as Charlotte Heath claimed the Smyth Salver for low amateur of the week:
"Definitely kind of not what I expected at the start of the week but very happy with it."
The road to World Number one
At the start of the season Vu had looked like she would be a formiddable force just missing out on the Aramco Saudi Ladies International and then winning the following week at the Honda LPGA Thailand. Major success followed in April at the Chevron Championship but the rest of the season has somewhat passed in a blur.
Mentally coping with Major success and a back issue has meant that the middle of the season hasn't seen the results that she would have been hoping for.
On Friday the 25-year-old said:
"I feel like post-Chevron Championship, I've been struggling a little bit, and to finally, hopefully, be in contention by the end of today, it just feels really rewarding. I felt like I've had a hard couple of months just with everything and dealing with just my expectations of myself, so it's nice to be in contention."
The game plan for Sunday was to play one shot at a time and that's exactly what she did. With her victory, Vu becomes the first American to win the AIG Women's Open since Mo Martin in 2014 at Royal Birkdale and a double Major winner since Juli Inkster in 1999.
As well as claiming the $1.35 million cheque, Vu will also move into World Number one spot on Monday, cementing a rise that she puts down to time off during Covid:
"I think Covid really gave me the time to really reflect and look at what needed to change, and it was my perspective on golf and just learning how to have fun again. I could get that tatted on my forehead because I say that all the time, but my best golf comes from having fun on the golf course."
It was fun to watch Lilia Vu come through today after months of self-doubt, keep her composure and give many the fairytale ending that even she didn't know that she needed.
St Andrews beckons in 2024, a place that Vu said she cannot wait to play and claimed she may shed a tear on the Swilcan Bridge. Join Vu and the best players in the world in St Andrews - buy your tickets here.