As Nelly Korda cruised into the lead with record tying 63 at KPMG Women's PGA, Shanshan Feng misses the cut and talks of retirement.
"I don't know, I guess I just blacked out out there" Nelly Korda said after seven birdies in the last eight holes at Atlanta Athletic Club. Starting with a bogey on her first hole on the 10th, she went on to secure birdies on 11, 14 and 17 and then came her birdie streak after making the turn. Her second round 63 is tied for the record at the KPMG Women's PGA and matches Sei Young Kim's final round at Aronimink Golf Club at last year's championship.
At 11-under-par, the 22-year-old holds a one shot advantage over round one leader Lizette Salas and is four shots ahead of Celine Boutier, Alena Sharp and Cydney Clanton, who are all in the hunt for their first major.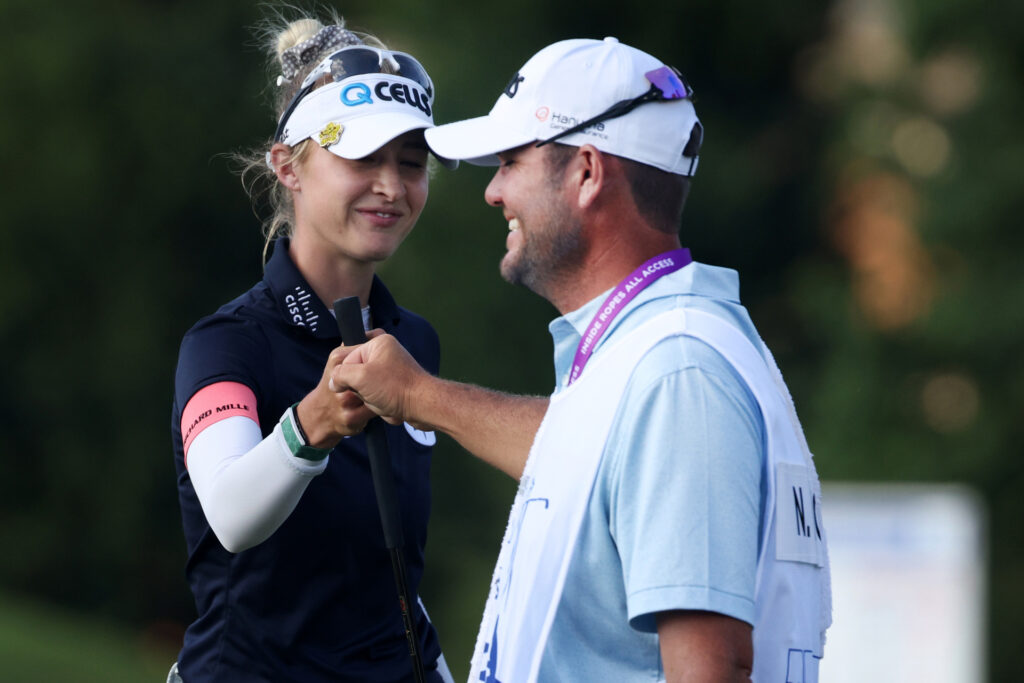 Boutier in the final grouping on Saturday
Korda may have had the hot round of the day but there were also low scoring rounds from her challengers. Celine Boutier held the clubhouse lead when she shot an eight-under 64, which included an eagle on the sixth hole. The 27-year-old is going to use past experiences to help her over the weekend, she said:
"I think just being confident in that spot. It's a lot of extra pressure and just trying to manage your emotions can be challenging when it's such high stakes. So, I think being in that position as much as you can definitely helps you be more comfortable in the future when it happens again. I hope I have learned from the past and try to make it a better result this week."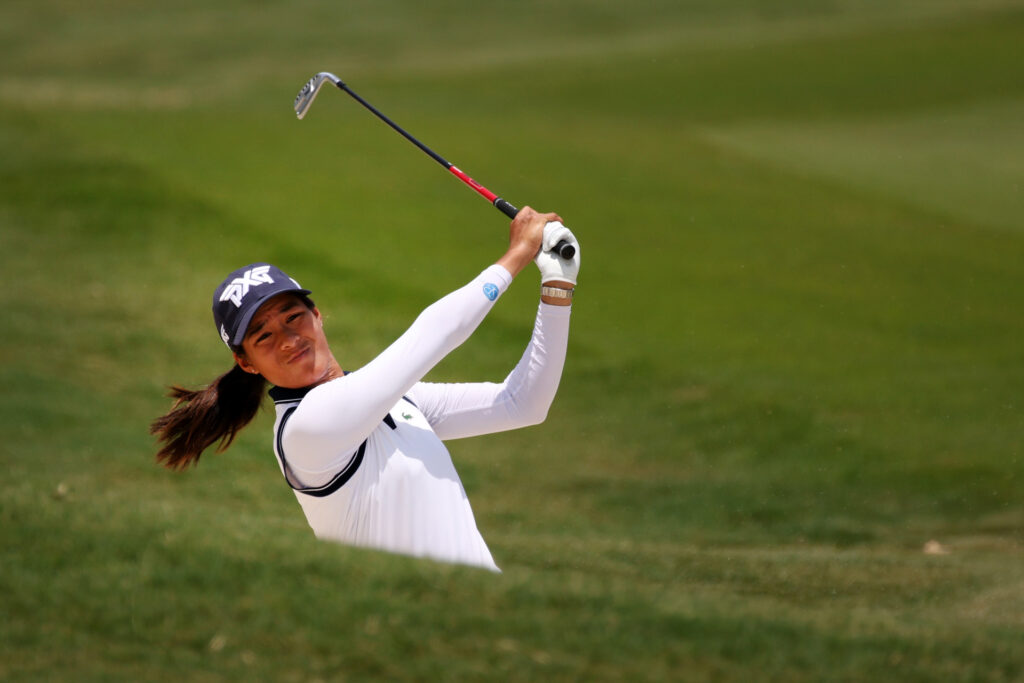 Bogey-free from Salas
The only player to be bogey-free after 36 holes was Lizette Salas, the round one leader remained calm and composed to score a five-under 67. Her new mindset and approach to tackling golf on the biggest of stages have helped her remain focused on her goals. The American reflected upon this after her round, she said:  
"We came in with some goals, and we're reaching them. I think overall my attitude has been pretty solid. It's a major; it's supposed to be tough. It's supposed to test you in several different ways, and I think I'm handling it quite well, and back-to-back 67s, I'm not going to complain."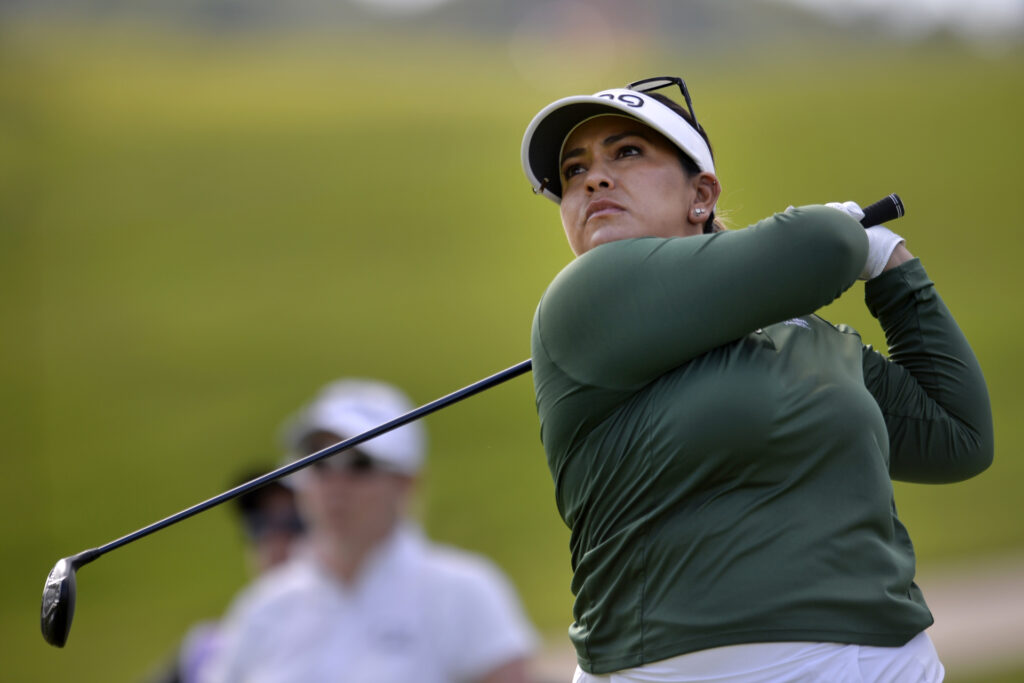 Talking about going out in the penultimate group with Cydney Calnton and Madelene Sagstrom, Canada's Alena Sharp is holding her nerves at bay:
"Well, I mean, all the hard work I've been doing is paying off, so I'm looking forward to it. I think this is where everybody wants to be, so just take it in stride and stay present and enjoy it."
Noticeable absentees from the weekend included AIG Women's Open champion Sophia Popov 2019 and KPMG Women's PGA champion Hannah Green.
There is no guarantee what will happen over the weekend on the Highlands course and coming in off a win does not make it any easier for Korda:
"Every week is a new week. Every golf course is a new monster, new golf course. When you win, it's hard.
"They're two completely different golf courses and two different strategies. It's just good golf that I've been playing, and hopefully I can continue on with that."
Feng to retire?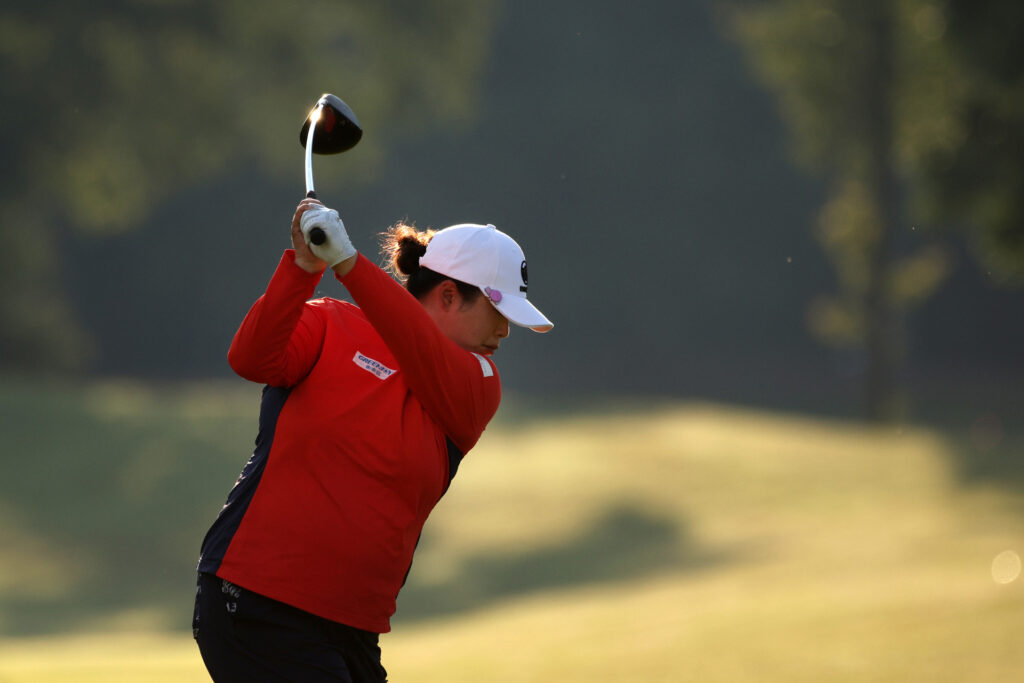 It appears that retirement is on Shanshan Feng's mind after missing the cut at the KPMG Women's PGA championship with rounds of 74 and 76. A disappointing week after fourth and third place finishes at the U.S. Women's Open and ANA Inspiration respectively. The world number 17 and ten-time LPGA winner will now head back to China to prepare for the Olympic Games in Tokyo.
The 31-year-old told GolfChannel.com:
"It's enough of golf, right? If you take last year out, this is already my 13th year. It's a long time.
"I am here for the Olympics. My plan is up to the Olympics. I don't know what I'm going to do after it. I might come back, I might not. We'll see."
It is reported that Feng informed her team at the start of the season that she planned to retire this year. Feng told GolfChannel.com that she may play one more LPGA Tour event in Asia this autumn and potentially the final event at the CME Group Tour Championship. With her final decision still to be made, the Olympics could be our last opportunity to see one of golf's most unique characters and will prove a big loss to the women's game.
View the full KPMG Women's PGA Championship leaderboard here.