After two weeks and eight rounds of golf, the LPGA Q-Series has come to an end with 46 players securing their LPGA Tour cards for 2022.
It's hard to imagine the joy and relief that 46 players would have felt after eight gruelling rounds of golf to secure 2022 LPGA Status. I'm in awe of these players as they grind it out over those rounds, knowing full well that every other player is doing exactly the same. I don't think it can be put into words the mental fortitude that was required to complete LPGA Q-Series after a full season of events.
Although Pauline Roussin-Bouchard had been leading for seven rounds, it was Korea's Na Rin An who finished on top one shot clear of the Frenchwoman, after a fantastic six-under-par final round.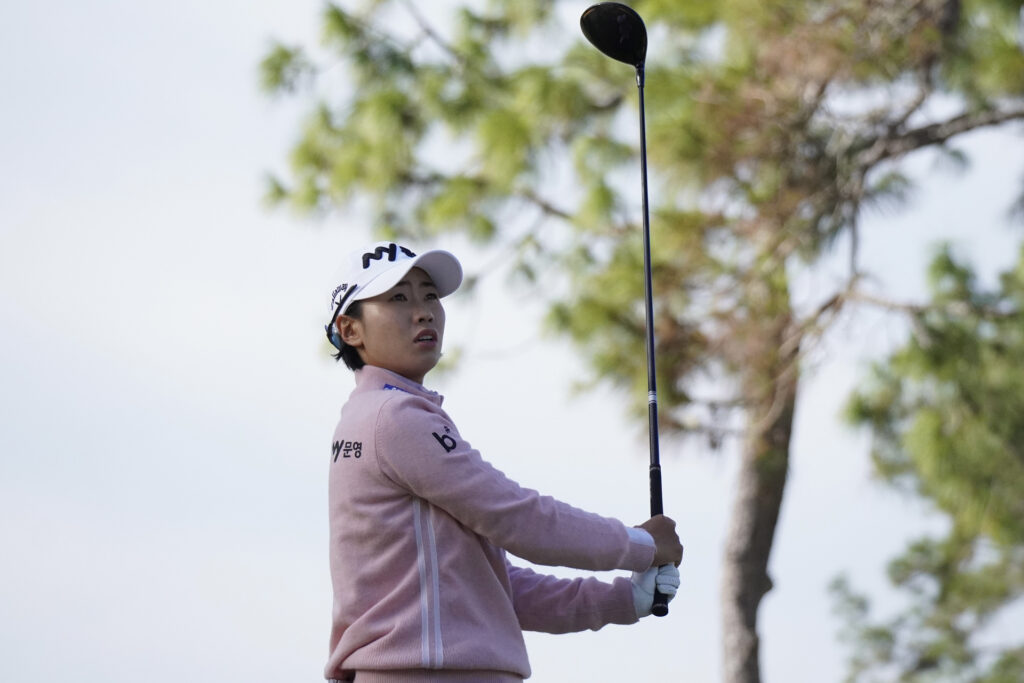 Ahead of the final round, Roussin-Bouchard wasn't getting ahead of herself and remained focused on what was ahead, she said:
"I've been working hard for these two weeks for the last couple of years since I've been in the U.S. I've been working on every aspect of my game and even when I feel I'm lacking something, I have other keys to rely on. So even if I'm 70 per cent of my game, I can be a hundred per cent of that 70 per cent. The last seven rounds it was just solid putting, solid approach shots especially and solid driving."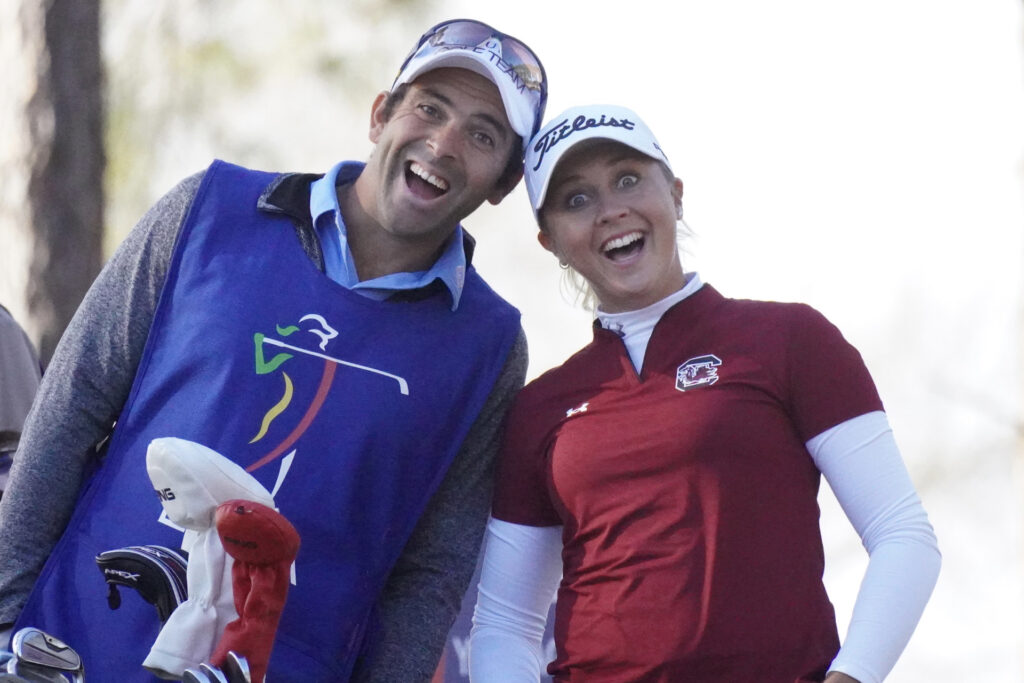 KLPGA winner An posted the lowest score of the final round to earn medalist honors at -33 in her first appearance in an LPGA Q-Series. She commented on her win:
"I think I'm very happy to have won the Q-Series. The past two weeks have been physically straining, but I'm happy to have finished on a high note."
An is one of 29 players to become 2022 LPGA Tour rookies from their finish at Q-Series. Roussin-Bouchard is also among the new crop of talent making their way onto the Tour next year.
Ladies European Tour players shine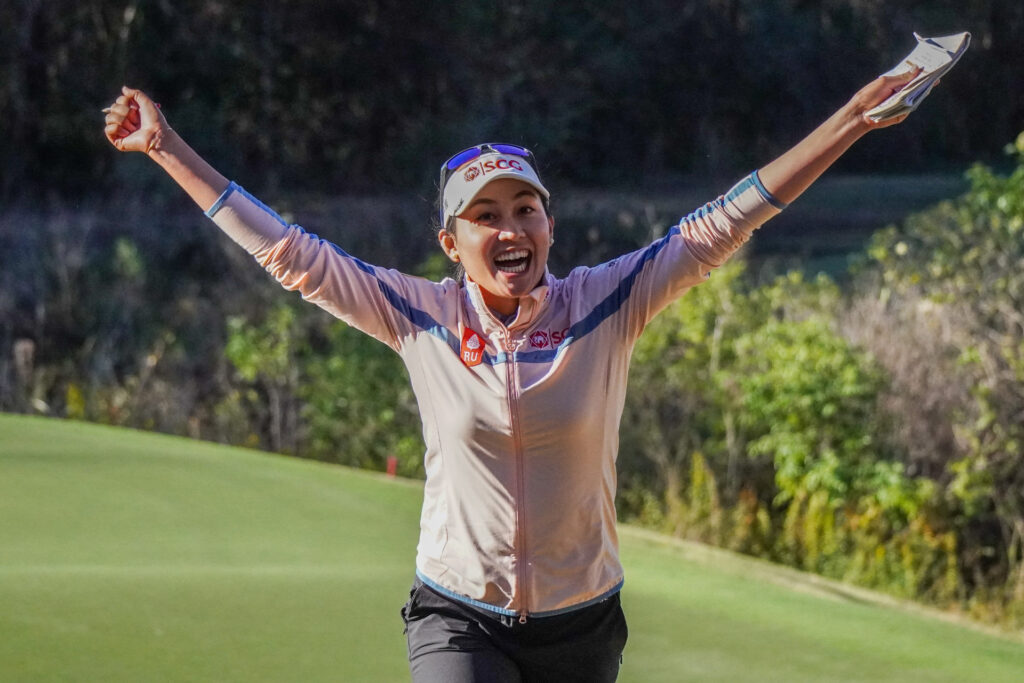 Ladies European Tour (LET) Player of the Year Atthaya Thitikul rounded off the top three at -26 after a final-round 69. She was on cloud nine after her final round, she said:
"It's like a dream come true, just a dream come true. I know everyone will have a goal to be a member in LPGA because it's the biggest tour in the world for women, and I've done it!"
It was a great couple of weeks for the LET order of merit players who had secured their places in LPGA Q-Series by finishing in the top five of the Race to Costa del Sol. All four players who took up the opportunity gained their cards. Joining Thitikul are two-time LET winner Stephanie Kyriacou (T16), Finland's Sanna Nuutinen (T22) and ATS Team Series winner Olivia Cowan (T26).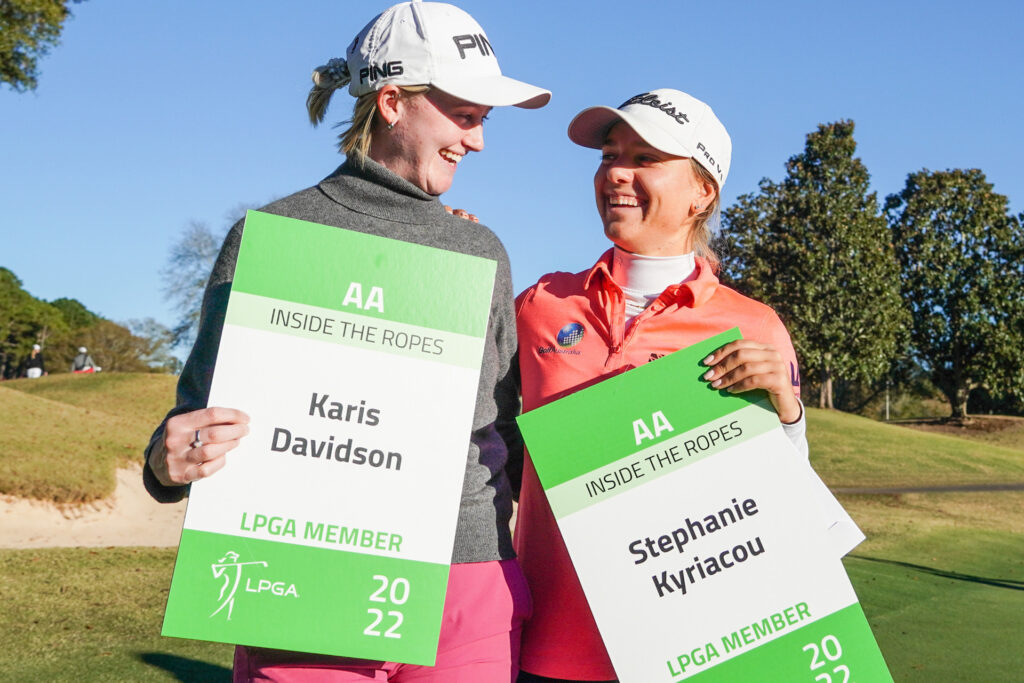 After a seventh-round 79, AIG Women's Open champion Hinako Shibuno secured her Tour card on Sunday with a final 69 to finish T20 at -10. Another notable to earn their LPGA Tour for 2022 was two-time Solheim Cup Team Europe member Emily Kristine Pedersen (T14). Four amateurs earned status should they turn professional and accept Membership – Vivian Hou (T20), Brooke Matthews (T30), Yu-Sang Hou (T30) and Gina Kim (T35). Players that finished outside the top 20 and ties also received 2022 Symetra Tour status.
Dryburgh the only Scot in the field makes it through LPGA Q-Series
Gemma Dryburgh, Women & Golf Tour Ambassador, capped off a brilliant two weeks with a final round 73 to finish on nine-under-par and a tie for 22nd. Although she said she was mentally drained, she's looking forward to returning to the LPGA:
"I've been waiting a couple of years for this because I missed it in 2019 and didn't have Q-School last year, so kind of been playing on limited status for the last two years. It's nice to get that full card again and hopefully get in some good events next year."
LPGA Q-Series also produces a fair amount of heartbreak
The joy and relief from the 46 players must've been hard to swallow for the 28 players that made it through to the second week but did not secure their LPGA cards. American Kirsty McPherson, probably summing up how many of them will have been feeling:
Amongst the big names to miss out on 2022 LPGA Status included 2019 Solheim Cup star Anne Van Dam who finished in a tie for 60th. Plus England's Meg Maclaren (T53) and Anita Uwadia (T47).
Hopefully, with time and reflection, bitter disappointment will be able to be turned into a positive and these players will come back stronger.
View the final LPGA Q-Series leaderboard here.
Pettersson wins Pre-Qualifying at 2022 LET Q-School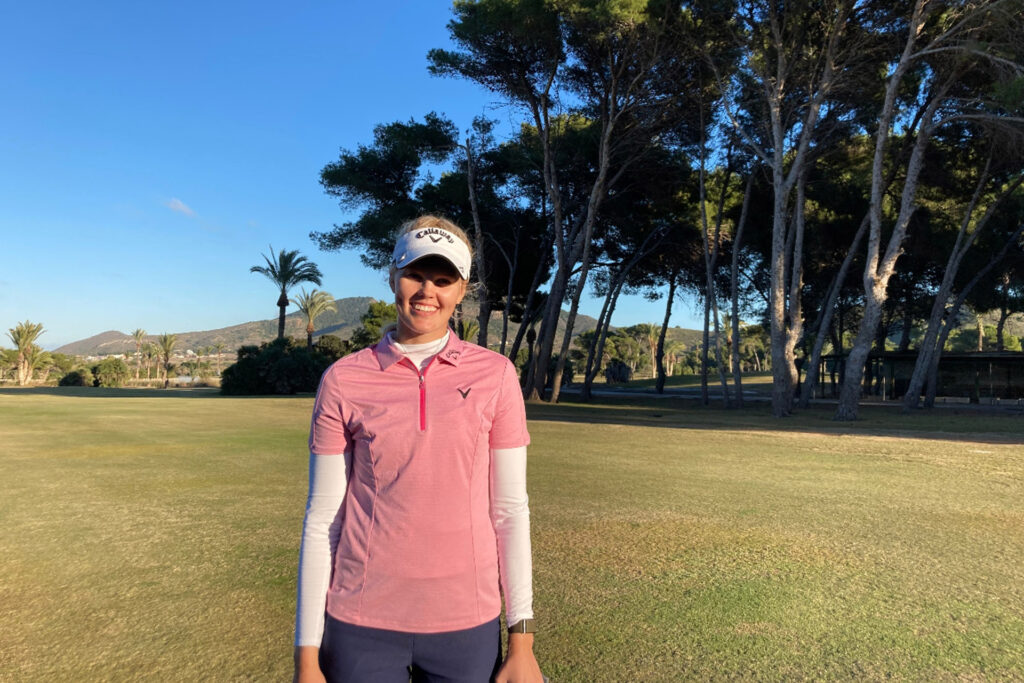 Having led from the start, Sweden's Lisa Pettersson ended Pre-Qualifying at the 2022 LET Q-School at the top of the standings on nine-under-par.
The 26-year-old produced rounds of 67 (-4), 70 (-3), 69 (-2) and 73 (E) to finish one shot ahead of Nigeria's Georgia Iziemgbe Oboh at La Manga Club.
Pettersson commented on her final round:
"I didn't really play my best today but I'm very happy with even par. I was a little tired and I just didn't really have the same ball-striking, as I had the last three days. I played solid overall and saved my mistakes pretty good."
With one week down, Pettersson heads into the Final Stage with a confidence boost and is hoping to rest over the coming days.
She added:
"It is mentally tough for sure and obviously I went for the win, but you just have to remember it doesn't matter if you finish first or 75th – it is about making it through and that's what I did. Now I'm going to recharge my batteries and hopefully play the same next week."
In second place on eight-under-par was Nigeria's Oboh who carded the round of the day, a bogey-free 66 (-5) on the North Course. Oboh said:
"It has all been coming together to be honest. I didn't do anything that special today but again I think I played smart and took advantage of holes when I could and made a few good putts.
"I have been getting used to the courses this year and the conditions. Also, just knowing where the misses are here is a really big thing. My swing has just been in great shape. Everything has fallen into place today and it was my LET career-best score. I'm grateful that I was able to pull it off."
Northern Ireland's Olivia Mehaffey finished in third place on six-under-par after a final round of 71 on the North Course.
The 24-year-old explained:
"It has been good. I had six weeks off before this, so it has been a nice way to ease in before next week and I'm pretty happy. I hit a lot of greens. There are few things I want to work on before next week, but it was really fun to learn both courses and get back into competitive golf again."
Next on the leaderboard were four Spaniards – Ana Pelaez and Paz Marfa Sans ended Pre-Qualifying on five-under-par in a share of fourth place, while Elena Hualde and Marta Sanz Barrio were one shot further back in T6.
Scotland's Jane Turner ended the tournament in eighth place on three-under-par, Sweden's Linda Henriksson was ninth on one-under and four players were level par after 72 holes.
The cut fell at +12 with exactly 75 players including 13 amateurs making it through to Final Stage, which takes place between December 16-20.