Are you coming to the AIG Women's Open this weekend? Here's what to expect and some highlights from round 2.
There's no doubt that the addition of spectators has transformed the links here in Carnoustie and the numbers significantly increased as we headed into the second round. The capacity has been set to 8,000 spectators a day due to Covid restrictions, a number which was met today.
Spectators young and old have been treated to a relatively calm day, where the grey skies of Thursday gave way to blue skies and sunshine (at times). There was no need for a bobble hat – sunglasses, caps and shorts were the order of the day.
Spectating at Carnoustie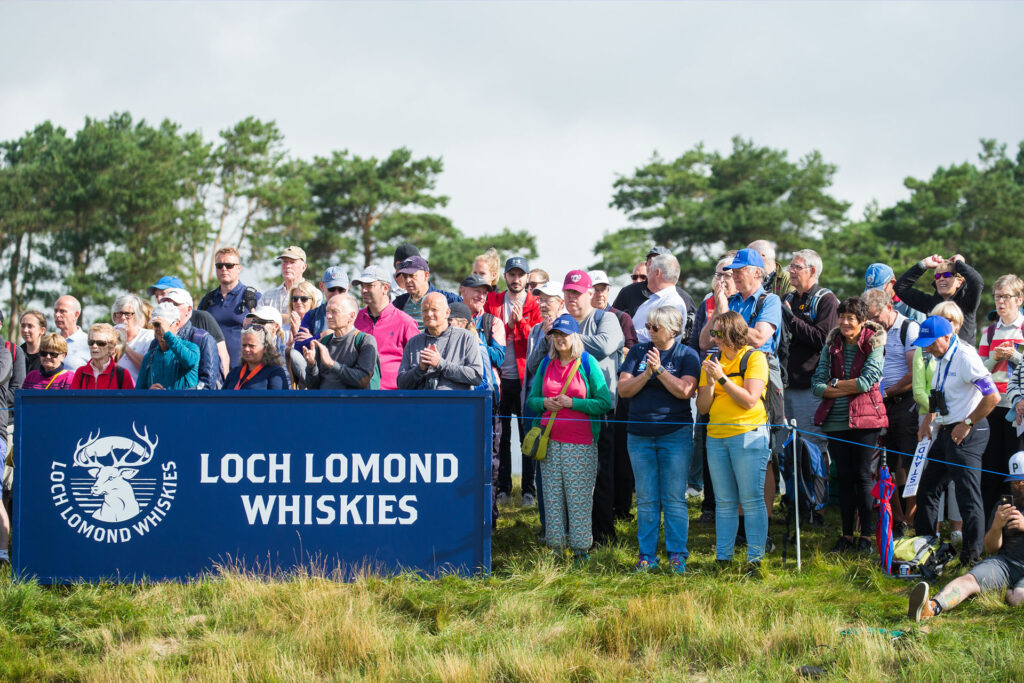 What can you expect if you're coming to watch over the weekend? We decided to head out onto the course to find out more.
Firstly, make sure that you take a map of the course! Thankfully this is made easy as it is part of the one page order of play that is available on your arrival. Failing that there is a map that you can take a picture of just after you have had your tickets and bag checked to enter the course.
It's not too difficult to navigate your way round, but watch out for dead ends, where you find roped across rather than a crossing point. Crossing points are obvious but a couple of times we attempted to walk the whole way a long a hole to find you couldn't get fully round to the next hole.
There are a whole host of friendly volunteer marshals on hand around the course to help point you in the right direction if, like Jane and I, you appear a little lost!
The official order of play is also useful as it has all the tee times and groupings on the back, so you can work out where and when your favourite players will come through.
If you haven't already downloaded the, very easy to use, AIG Women's Open app then you will find a number of digital leaderboards dotted around the course to help you keep abreast of what is going on and who you might want to go and watch.
AIG Women's Open Spectator Village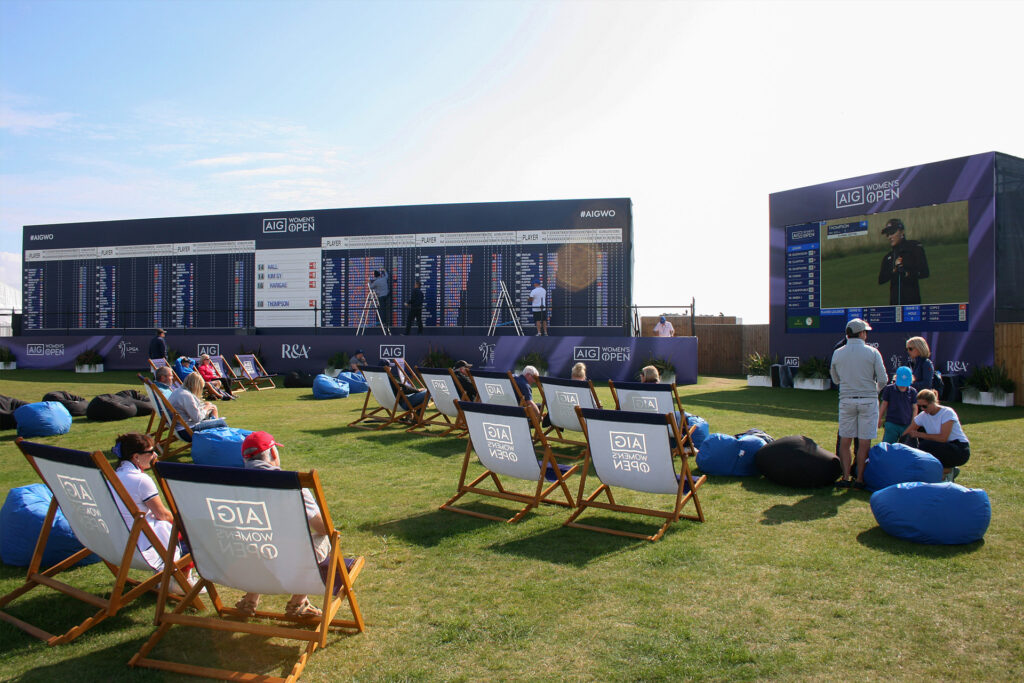 The Spectator Village, which is found right in front of you as you enter the championship, offers a comfortable viewing point to watch the live stream whilst the hole-by-hole scorecard is continually updated. Food, drink and the Official Merchandise tent are all situated here and we won't tell anyone if you choose to treat yourself to an ice-cream with strawberry sauce! Also, don't forget to test your putting skills on the long putt and practice green, plus you can book a lesson in the Swing Zone.
There are also food and drink options out on the course from burgers to waffles and beer to gin, coffee to doughnuts there's something to suit everyone. There are also toilets conveniently situated in these areas too.
Grandstand viewing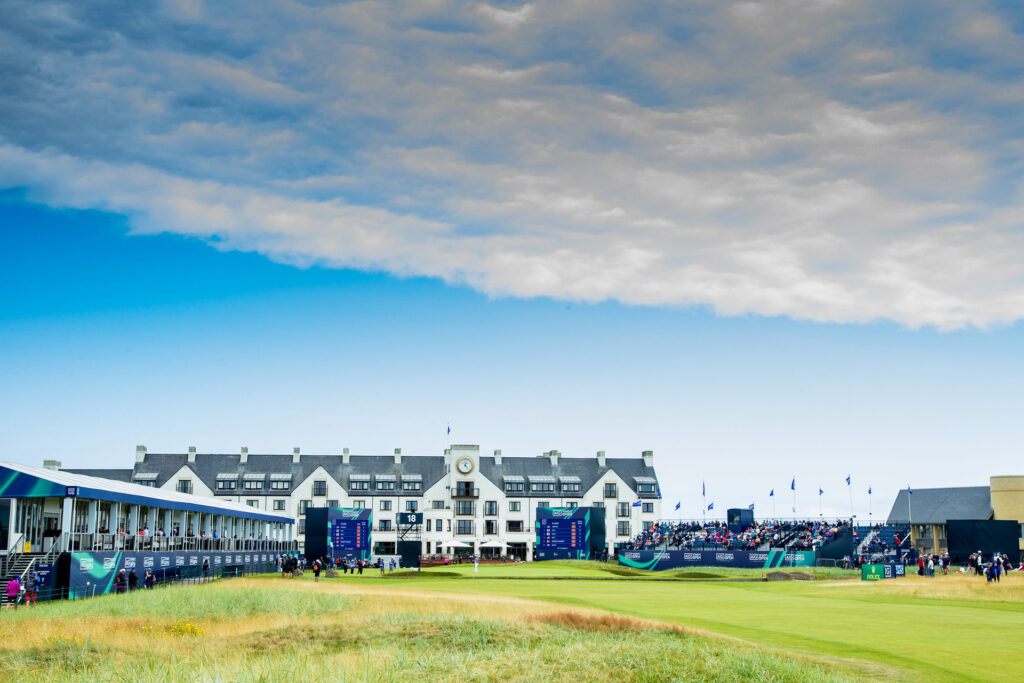 Grandstands are being used and can be found by the 1st tee and 18th green plus our favourite spot which is by the 13th green. Conveniently placed by on course catering and toilets, you could happily spend a lot of the day in this area. In the grandstand itself you can see the 13th green and 14th tee shots, plus the 7th and 8th are very close by. It's definitely worth a walk out to that area of the course.
If you are coming this weekend then don't forget your waterproofs and an umbrella – there is the potential for rain on Saturday but Sunday is looking dry and we may even finish in the sunshine!
Heading into the weekend
The weather conditions may have felt reasonably calm for most of the day but this did not reflect in the scoring. Pin positions were tougher which potentially contributed to there not being as many birdies out there.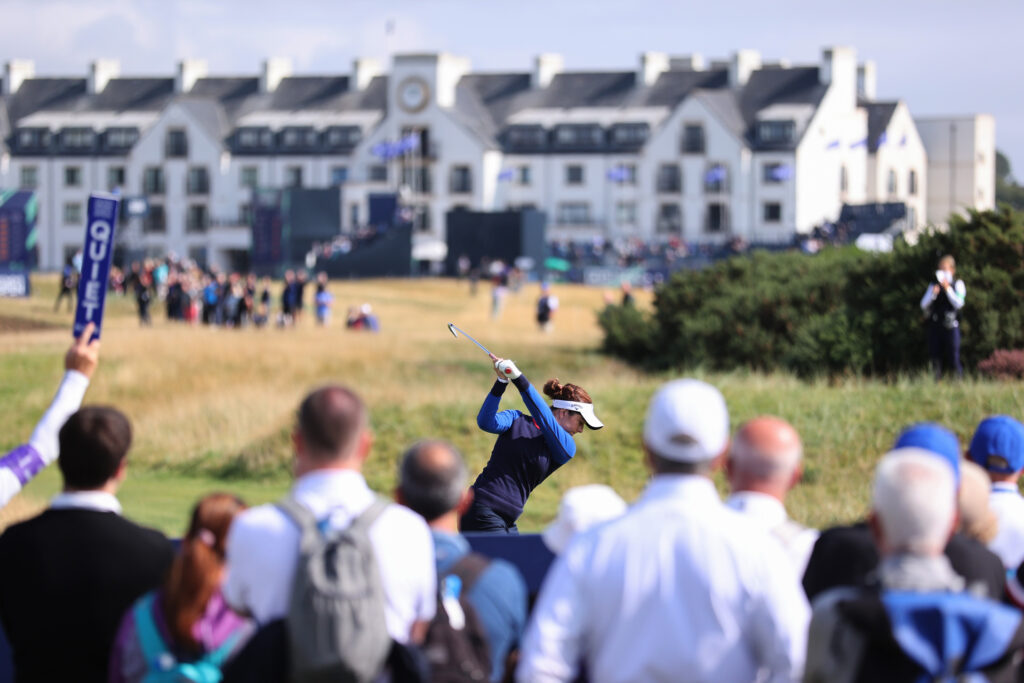 The 2018 champion Georgia Hall has a share for the lead with American Mina Harigae, both are at seven-under-par. Hall has been enjoying the crowds, especially whilst playing with Scottish amateur Louise Duncan, and is looking forward to the weekend:
"The last three or four holes, there's loads of people and it's so nice and it does mean a lot that they are supporting me and Louise who I was playing with and hopefully we'll see more tomorrow because it does keep me going tomorrow."
Home favourite Duncan is still in the mix after shooting one over to be on -3 and tied 18th.
The cut was +1 which means there will be some notable absentees this weekend. This includes reining AIG Women's Open champion Sophie Popov, after a double bogey on the final hole, she finished at +3.
England's Charley Hull and Melissa Reid failed to make the cut at +4 and +5 respectively and European Solheim Cup Captain Catriona Matthew will have a little more time to contemplate her Captain's picks after finishing on +9.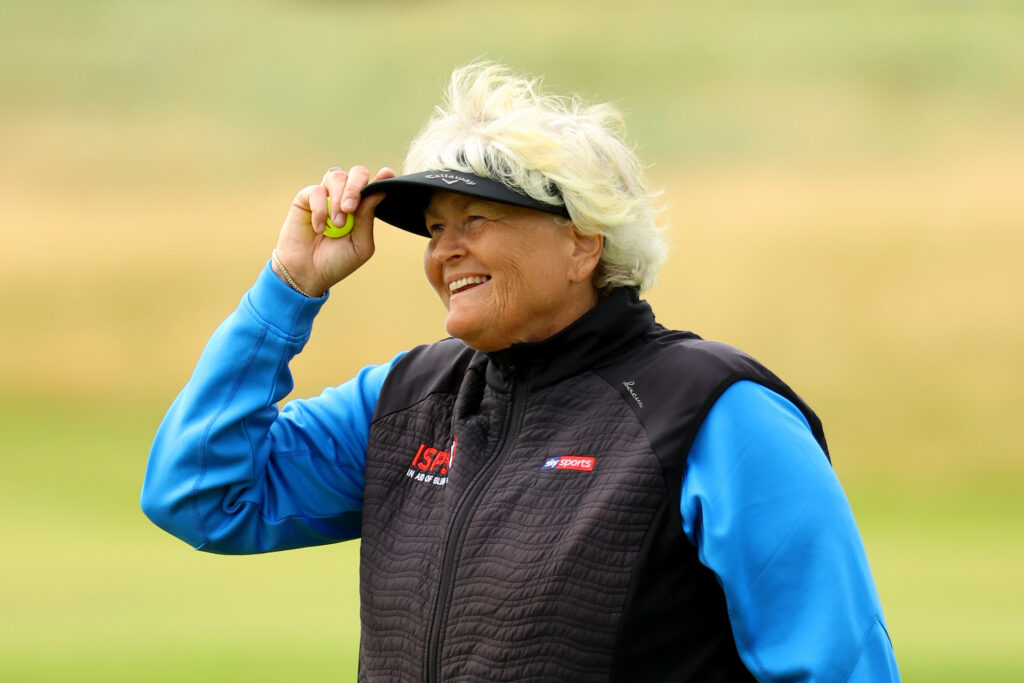 It's not all bad news though, crowd favourite and all-round golfing legend, Dame Laura Davies shot seven birdies to shoot a second round 70 and to head into the weekend. A real bonus for anyone coming to watch this weekend.
View AIG Women's Open Round 3 tee times here.
Finally - shot of the day comes from Lydia Ko coming out of a bunker on the 8th hole today, seriously impressive…
See the full AIG Women's Open leaderboard here.