McIlroy and Hovland dominated the Old Course on day three of The Open to set up an exciting final round at the 150th Open
As we come to the end of a thrilling third day at St Andrews, it feels like the 150th Open has delivered all and more of what fans expected from this monumental occasion.
I'll admit that the idea of wind and rain lashing down to test the best male golfers on the planet would definitely have been an entertaining watch. However, it seems more fitting that the most famous Scottish links should be bathed in sunshine. Especially for the stands and fairways jammed with spectators.
We're now just one round away from finding out who will be crowned the 150th Champion Golfer of the Year, the 30th at St Andrews.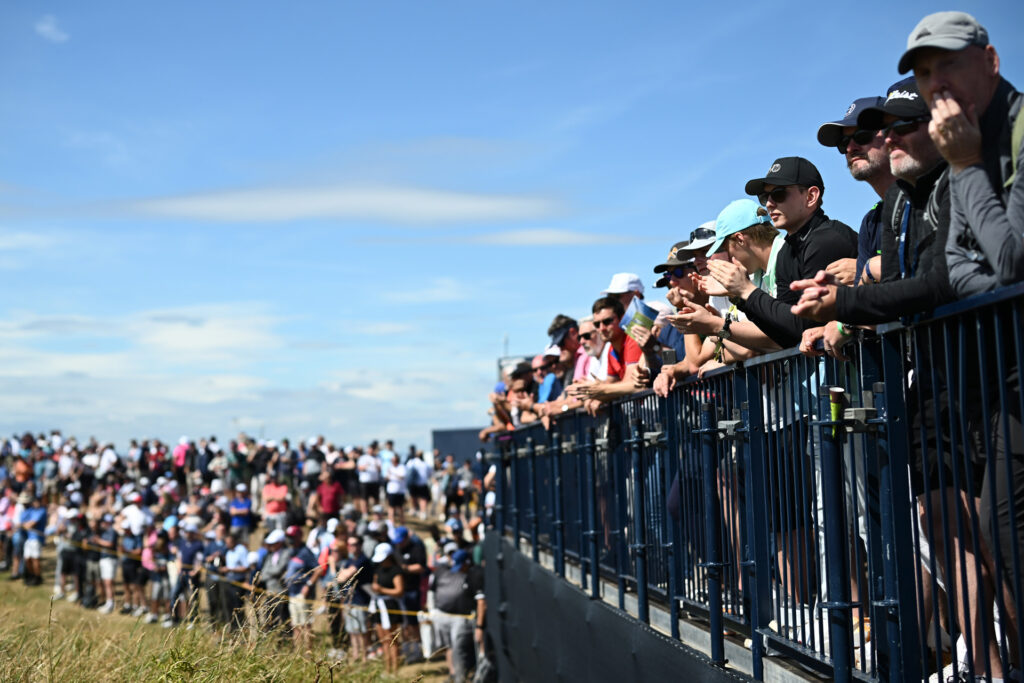 Sitting at the top of the leaderboard are Rory McIlroy and Viktor Hovland at 16-under-par, four shots ahead of Cameron Young and Cameron Smith. Going out together in the penultimate group today, McIlroy and Hovland dominated the Old Course, both shooting a six-under-par 66, whilst Young and Smith seemed unable to take advantage of the potentially low scoring course. Young could only manage a one-under-par 71 and Smith a one-over-par 73.
I could give you a rundown of the day but I think the only shot that will be remembered is McIlroy's bunker shot on 10 for eagle (sorry Shane, your eagles on 9 and 10 were seriously impressive too):
A shot that is going to go down in Open history… especially if he was to go on and win.
McIlroy and Hovland in a final round shoot-out?
The final day will see a tee time switch for the final two pairings and there is obviously talk of a potential shoot-out between McIlroy and Hovland.
McIlroy is playing it down:
"I think we've seen it all week. People can go out and 30, 31, whatever it is. I think for me it's expect the unexpected. But at the same time, I have to focus on myself. If I go out and I post a good number, I can't worry about if it's Viktor or if it's the two Camerons, if it's whoever it is. I just have to do my thing. And I've been doing my thing for the last three days and it's put me in a good position."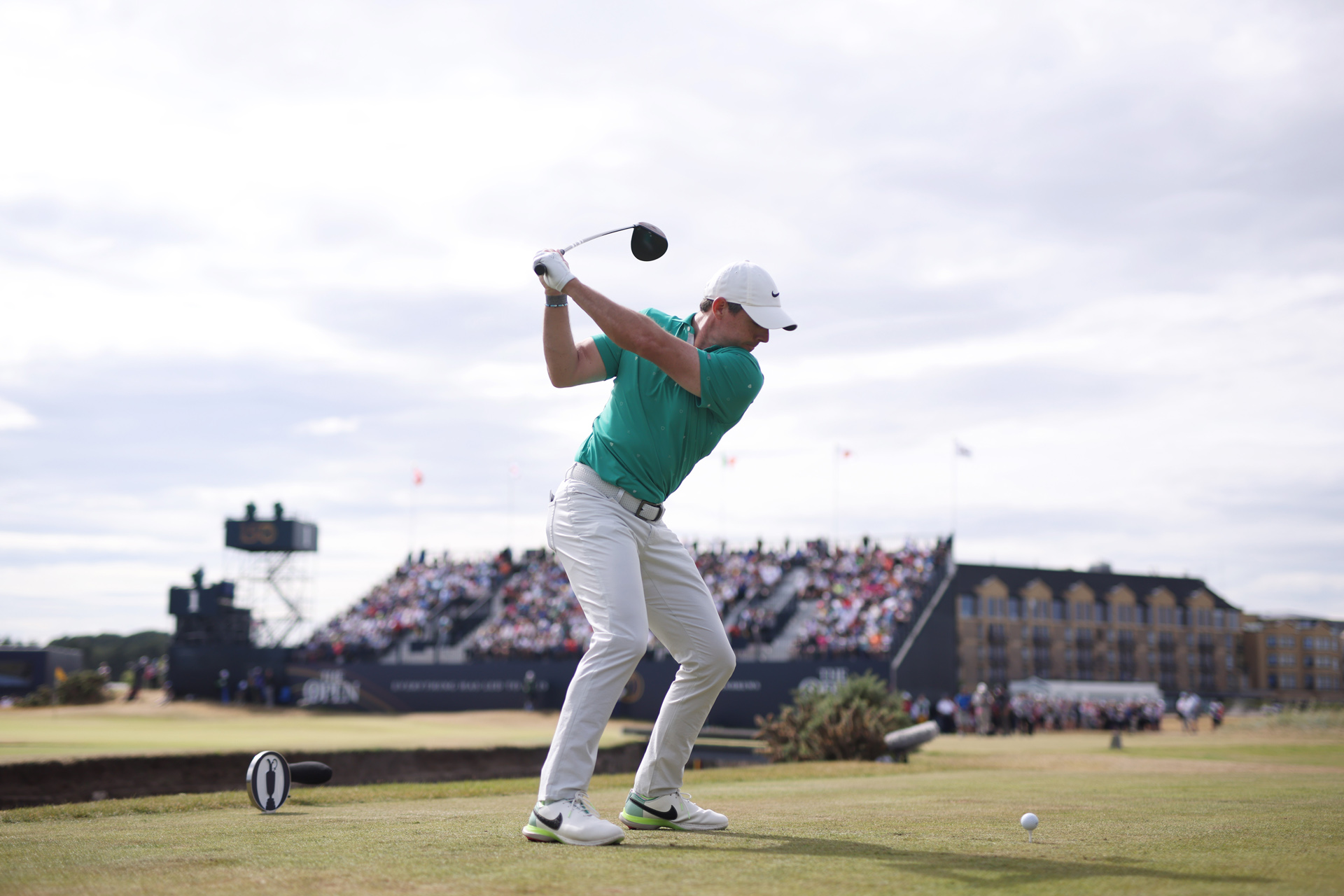 Whilst Hovland feels similarly:
"I don't know. There's a lot of things that can happen. In these conditions and these pin placements, you can play fine and shoot around even-par, and then that brings in a lot of other guys as well. So it just depends what the conditions are going to be like tomorrow, the pin locations, and just frankly how we play."
It's all to play for
But they both have a very big chance of winning tomorrow. Which is something that I'm sure most professional golfers have dreamt of. McIlroy isn't taking the moment for granted:
"I think it's appreciating the moment as well and appreciating the fact that it's unbelievably cool to have a chance to win The Open at St Andrews. It's what dreams are made of. And I'm going to try to make a dream come true tomorrow.
"I'm not going to take anything for granted. I don't feel like I can fall back in any sort of experience. Just like being here before and I've done it. But nothing's given to you and I have to go out there and earn it just like I've earned everything else in my career."
Whilst Hovland is bidding to be the first male golfer from Norway to win a Major:
"I don't think there's any other place that would top it. Growing up in Norway and always watched The Open Championship for way longer than I ever did, for example, the Masters. Yeah, to win a major that's closest to home, that would be really cool."
The final round of a Major is never normally plane sailing, so there is bound to be a number of twists and turns. Also, there are still a number of golf superstars waiting to make their move along with Smith and Young there's Scottie Scheffler, Dustin Johnson, Tommy Fleetwood, Matt Fitzpatrick and Jordan Spieth (to name just five).
McIlroy and Hovland tee off at 2:50pm on Sunday, when the battle really will commence. I can't wait!
View the full 150th Open leaderboard here.