How the Aramco Team Series and LIV Golf are intrinsically linked and a potential breakaway may already be in the pipeline
Could there be a possibility of LIV Golf for women and if so would Charley Hull be tempted? That was a question put to the 26-year-old last week on Sky Sports News. Her response:
"I haven't heard anything yet but I think at the end of the day you would be mad not to consider it. But at the end of the day, I am pretty happy on the LPGA Tour."
The speculation around women either being integrated into LIV Golf or LIV actually launching a women's version is not something new. Even when LIV launched in March, some golf fans were wondering just this.
Ahead of the KPMG Women's PGA Championship in June, LPGA Tour Commissioner Mollie Marcoux Samaan was asked about a potential women's Saudi-backed breakaway by GolfWeek, she said:
"Listen, we wake up every day trying to make the LPGA the leader in women's golf and to make it the very best tour. That's what we focus on. We have a great staff, we have great partners and we have the best players in the world. We're really just doubling down on what we're doing."
Whilst LPGA player Gaby Lopez stated she would stay on the LPGA if the same situation occurred in the women's game:
"Just for my core values. I don't really play for money. I really play to win championships. To me, it's more important."
However, she could understand why other players would be tempted, if they were presented with the opportunity:
"I think a lot of players will think about it because there are a lot of girls that are struggling, even on the sponsor side. I wouldn't be surprised if girls leave this tour."
Even LIV Golf Chief Executive Greg Norman has been quoted as saying a women's league is "at the front of my mind."
This week
LIV Golf is in action this week in their penultimate event of this year's Invitational Series taking place in Saudi Arabia at Royal Greens.
Obviously, comparisons have been drawn to the Ladies European Tour's Aramco Team Series, which is also being played this week with the latest stage taking place in New York. But the comparison seems to end with the fact that they are both Saudi-backed.
With both events happening this week, it feels like the perfect time to delve a little deeper and look at both the Aramco Team Series and LIV Golf Invitational Series to show how they are intrinsically linked and how a potential breakaway women's "LIV" may already be in the pipeline.
Same same but different?
To make this a little easier to digest, I put together a table with some of the basic similarities (highlighted) and differences.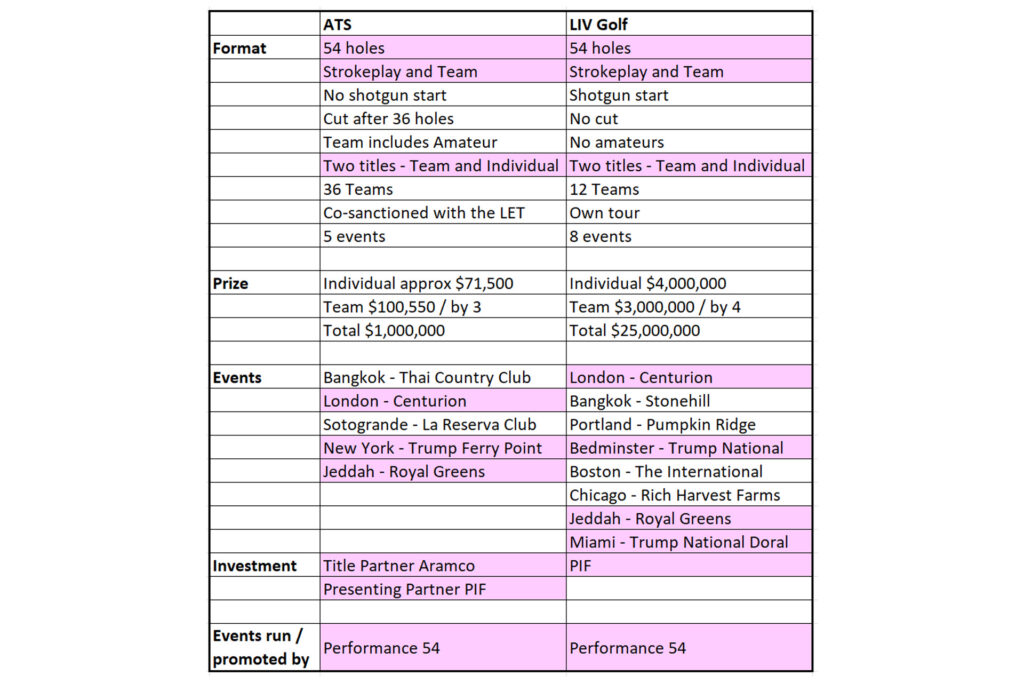 Performance 54
Performance 54 are an award-winning, multi-service golf marketing agency with offices in the UK, Middle East and South East Asia. As well as representing big name golf brands, they also work with leading social media content creators such as The Jazzy Golfer, Rick Shiels and Peter Finch. Not only that they work with The R&A on multiple campaigns including #FOREeveryone, England Golf and many more.
One of their services is Event Management and Tournament Promotion, that's where the Aramco Team Series and LIV Golf come in. Performance 54 are behind the running and promotion of both Series - here's an Instagram reel from this week.
The Saudi connection
So the Aramco Team Series and LIV Golf events are run by the same company, which probably explains the similarities in locations, 54 hole format and that they clearly source their trophies from the same shop! But it's the Saudi connection which shows just how intertwined the two Series are.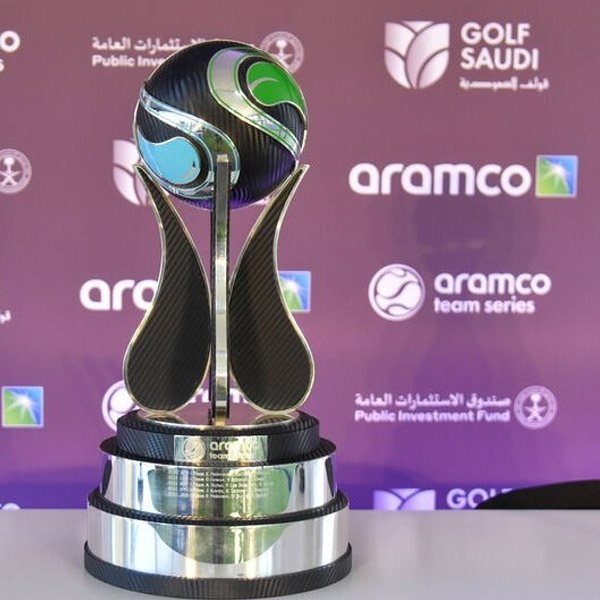 Let me explain further. The following information may have been easier to digest in a diagram but I will try and keep it simple...
Sanabil Investments, a Saudi private equity company, are the majority shareholder of Performance 54, with Majed Al Sorour named as Performance 54 group CEO.
Majed Al Sorour is also the CEO of Golf Saudi, the Saudi Golf Federation, a Director of Newcastle United Football Club and the Managing Director of LIV Golf.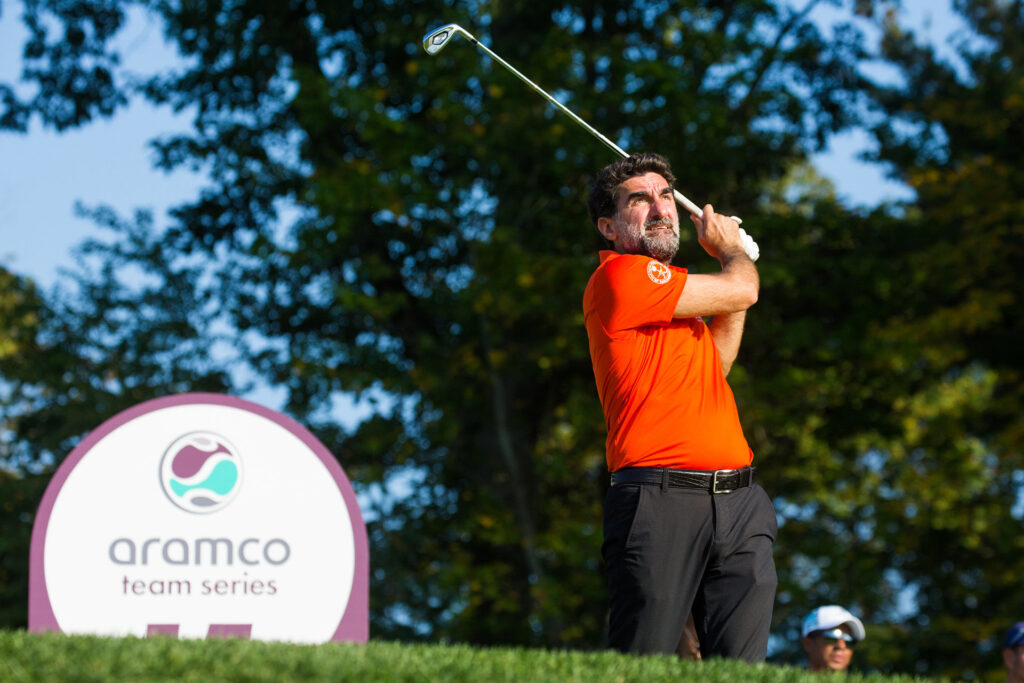 Sanabil Investments are a portfolio company of the Public Investment Fund (PIF). Sanabil's Chairman is HE Yasir Othman Al-Rumayyan who is also the Governor of PIF, Chairman of Newcastle United FC and most importantly also Chairman of Aramco and LIV Golf.
Are you still following?
Finally, to point out that LIV Golf is financially backed by PIF, whilst the presenting partner of the Aramco Team Series is... you guessed it... PIF.
I could delve deeper into this but hopefully, it's become clear that LIV Golf and the Aramco Team Series are definitely not completely separate entities and just saying they're Saudi-backed isn't the right conclusion either.
It's also worth noting that a large number of Ladies European Tour and LPGA players are ambassadors for either the Aramco Team Series and/or Golf Saudi. These players include, but are not limited to, major winner Anna Nordqvist, Pia Babnik, Bronte Law, Emily Pedersen, Anne Van Dam, Olivia Cowan, Carlota Ciganda and Steph Kyriacou.
What does the future hold for a women's LIV Golf tour?
Well, it still remains to be seen but surely expanding the number of Aramco Team Series events, increasing prize money and uncoupling it from the Ladies European Tour isn't the most far-fetched idea you'll hear. Plus they already have a large group of Ambassadors who may make the switch.
It definitely can't be discounted. Let's be honest, I am sure there were a large number of golf fans who didn't truly believe LIV Golf would actually happen.
I, for one, don't think that the turmoil in professional golf is going to be over any time soon and women's golf is ripe for disruption.
What are your thoughts on a potential women's LIV Golf tour? Drop me an email.