The new Netflix documentary 'Full Swing' is trending worldwide in all golfing spheres, and for good reason, says Patrick Brennan
Maybe you're yet to start Full Swing, so here comes the required spoiler alert - but episode four – 'Imposter Syndrome' on Joel Dahmen is worthy of further discussion.
A relatively unknown player until his first win on the PGA Tour in 2021 at the Corales Puntacana Championship – the bucket-hat wearing Washington state representative loiters just inside the top 100 in the world.
Episode 4 of 'Full Swing' was all about him, and his caddy – Geno. From the beginning of the episode - the lack of self-belief was quite a shock to see. He didn't think he was capable of beating the best. He didn't think he could win a major. He didn't seem to have any clear goals. We witnessed a half-hearted gym session accompanied with a mediocre mindset; it was a wonder he made any cuts at all.
The episode unpacked his fairly traumatic history, losing his mum within six months of her cancer diagnosis, and then being diagnosed himself at just 23 years old – he was described as 'drifting' through his life in his younger years.
So, Dahmen doubled down on golf. Something that, annoyingly, he appeared to have a natural talent for, winning his State championship in his freshman year by eight strokes. His caddy, Geno, was instrumental in the episode but also clearly in Dahmen's life, propping him up in low points and being described as his psychologist, caddie, and also his best friend.
Following Dahmen's journey to the U.S. Open
The episode followed him to the U.S. Open at Brookline, where he tied for the lead through 36 holes - and just started showing glimmers of self-belief. The documentary cleverly showed him having a chat with Rory McIlroy, Jon Rahm and Collin Morikawa before he teed off in the final round on Sunday, referencing the fact that he was starting to earn the respect of the top names, and gaining a seat at the table.
The episode reminded us that we love an underdog story in golf, and juxtaposed Brooks Koepka in episode two, lounging around in his Florida mansion with his dog and his supermodel wife, and looking like the unhappiest man in America.
He too, had no direction, no clear goals, and had stopped believing in himself – which made the move to LIV even more obvious to us at home. This was a natural-born winner, who had forgotten what it felt like to win. Rather than take the harder route back to the top, he cashed the cheque, and took the win, it probably felt good, but won't solve his attitude towards his own golf game until he beats the best once again.
Why we're all rooting for this loveable underdog
'Imposter Syndrome' was a good title for the episode, showing how Dahmen didn't believe he deserved to be up there, but also showing that he definitely has what it takes, and overcoming that mental barrier that was preventing him from really achieving in the game.
I expect a lot more people to recognise him and root for him after watching this episode, and after watching the mindset shift throughout the episode, I expect another PGA Tour win in the not so distant future.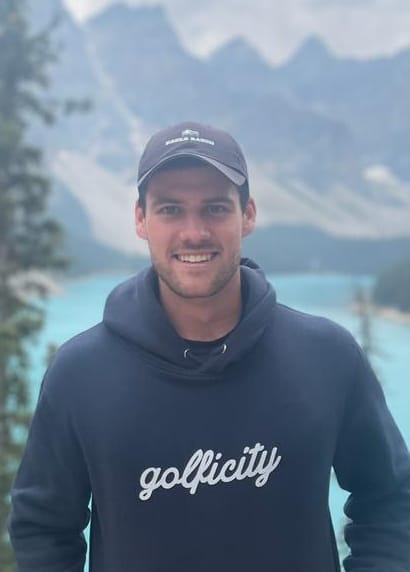 Meet Patrick Brennan
Patrick is originally from the Lake District, UK but moved to British Columbia, Canada after university. He writes for several media outlets, including Golficity, and has been doing so for over six months.
His main writing interests are professional golf tours, the Majors and any good underdog story!
He comes from a sporting family and, when not cycling or skiing, plays off a six handicap - trying and failing to keep the family bragging rights, often due to a streaky driver!