Editor Emma Ballard spoke to Nicole Weir, greenkeeper at Wentworth Golf Club ahead of the BMW PGA Championship
It's National Thank A Greenkeeper Day, so we thought it would be a great opportunity to shine a light on one of the growing number of female greenkeepers who help to maintain the golf courses that we love to play.
Nicole Weir is from New Zealand and recently joined Wentworth Club. One of three female greenkeepers at the prestigious club, Nicole will be part of the team who will ensure that the course is to the highest standard for some of the best players in the world as Shane Lowry looks to defend the title this week.
How did you get into greenkeeping?
I've been a greenkeeper for four and half years, starting in New Zealand. Basically, I wanted to work in the outdoors and a job came up in greenkeeping. When I first signed up I didn't realise it was going to be a three-year apprenticeship but I haven't looked back. It's been the best decision that I've made for my working career.
Was there something in particular that drew you to the golf industry?
I am really into the outdoors, I love it. I was meant to go into the outdoor industry, just guiding and stuff like that, but I learned that I'm very accident prone! So I decided to do a little bit of a career change and that was golf. I now really enjoy playing golf all the time and I've improved quite drastically which is good.
You're one of three female greenkeepers at Wentworth, alongside Megan and Shannon. Knowing that there aren't large numbers of women in greenkeeping, is that a first for you?
Yes, absolutely, it is rare to come by. Back in New Zealand, I worked at a place called Millbrook Resort and I was the first woman they ever hired in the whole time the resort and golf had been open. I was the only woman pretty much through the three and a half years. There were a couple of casuals that came in, but no one else. Very, very male dominated.
Then I went to a golf course called Te Arai Links. There were a few more women up there, but again they were causal staff looking for a job outside rather than greenkeepers. It is very rare to come by for sure.
What has it been like having other female greenkeepers to work with?
It's great. At Wentworth, we have three 18 hole golf courses, so Megan and Shannon are on the West Course and I am on the Edinburgh Course. We do run into each other at times and it's just nice to have some good girl chat instead of all the usual lad banter.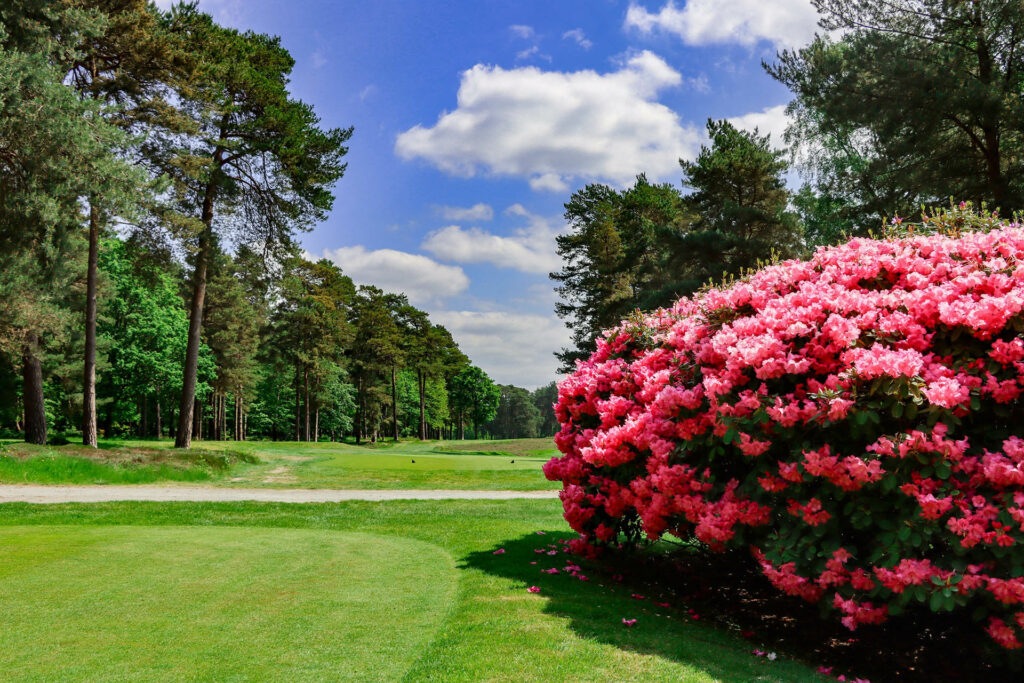 Your partner is also a greenkeeper at Wentworth, do you work with him and do you enjoy it?
We actually work on different courses at the moment. I don't find it difficult to work with him as we worked together for six/seven months back in New Zealand. I actually really like working with him.
What have the preparations been like for the BMW PGA Championship on the West Course?
I've come across to work on the West Course for the last two weeks now. We do our normal course work on the Edinburgh Course in the morning, and then we come across at 2:30pm and work till six on the West Course. During tournament week I'll be fully on the West.
In preparation, it's a lot more hours. It's about the 1% jobs that make a difference and to make sure that everything looks top notch.
What has been your main role on the West Course?
Tournament week, I'll be mowing greens, hand mowing. Which is obviously a pretty important job. I'm looking forward to that. Other than that, it's doing those little tiny jobs and making the course look good, just fixing bunkers and strimming, jobs like that.
Do you have a particular favourite part of the job?
It definitely has to be the mowing or the mowing aspect of the job. You get to be in your own little world and enjoy the work that you're doing, because you can actually see what work you've done.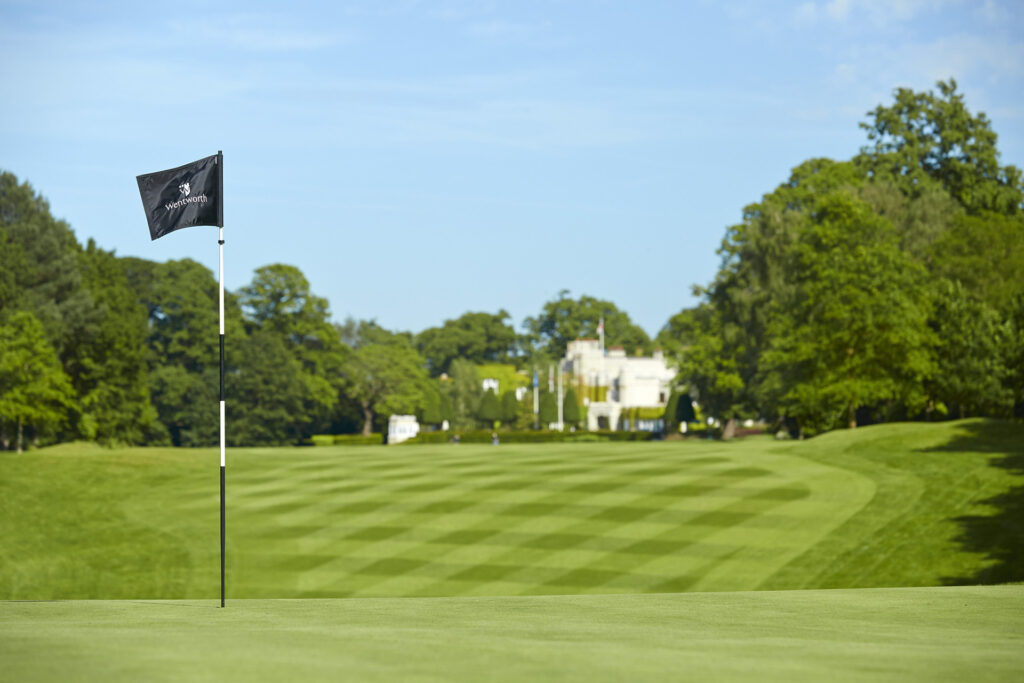 Wentworth Club is recognised as one of the UK's most sustainable and environmentally responsible golf clubs by the GEO Foundation for Sustainable Golf. Is sustainability important to you?
The sustainability angle is really important to me. It's about the small changes that can make a big difference and doing your part for the planet. I'm still quite new to the team here at Wentworth so I am yet to see all that they are doing in the sustainability space but I know they have made some big changes in recent years, especially on the West Course*.
There definitely seems to have been a shift in recent years with more women coming into the golf industry. Is this something that you've noticed?
Absolutely! My last job back in New Zealand, half the team was female, which was good to see. But it's not just in the industry. I've noticed it amongst golfers too, with more young females playing. It's nice to be able to see a lot more female players out there now as well, on the course.
The other day, I actually got a high five from one of the golfers out on course because they were stoked to see a female out there working. So, that's great.
What are the three best things about your job?
Firstly, it's the outdoor vibe. You get to work in these beautiful places but each venue is completely different. It's also about working with a good crew and then the versatility of the jobs that you get to do every day. You get to try everything which is really cool.
What advice would you have for a woman or girl looking to get into greenkeeping?
My honest opinion is that I didn't even have that much of an interest in golf when I first started. I liked the look of the job and it just brought golf with it. The advice would be to just go for it – you're not going to achieve or do anything if you don't give it a go. Just just give it a go.
Who will you be rooting for at the BMW PGA Championship?
It's definitely Rory McIlroy. We get to watch the golf if we want to after we've finished, so that's exactly what I'll be doing. I'm super excited for the tournament to get started.
---
*Sustainability at Wentworth Club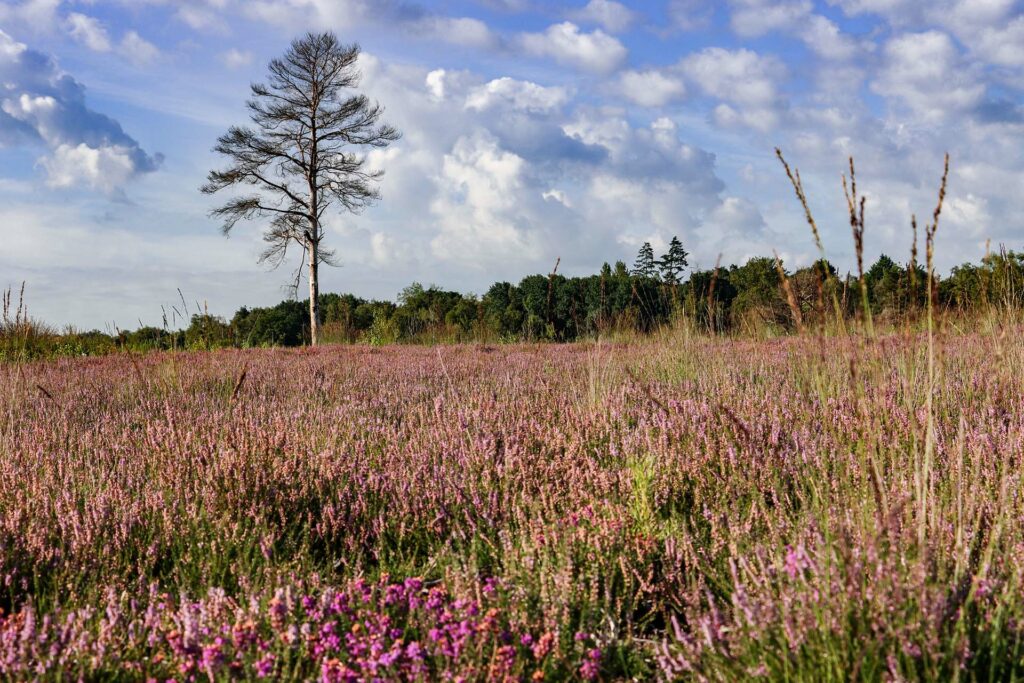 For those interested in the work that Wentworth Club is doing in the sustainability sphere. They have numerous initiatives underway to protect the environment and make a positive impact on the land and community in the following areas:
Energy, carbon and water reduction
Waste management and reduction
Sustainable culinary practices
Biodiversity and conservation projects on-site
Environmentally conscious purchasing practices
Community initiatives
In particular on the West Course, in the past five years Wentworth has significantly reduced the maintained rough areas. Today, the total maintained surfaces on the 50-hectare West course site makes up just 20 hectares, with maintained rough areas reduced by 30 per cent during this time. Benefits of unmaintained rough include:
Reduced inputs (fertiliser, irrigation requirements, mowing (fuel), labour)
Increased biodiversity, creating wildlife corridors/habitats for insects and small animals, this has also had a knock-on effect of seeing an increase in predatory birds
Creating 'a softer feel' of the course and increased harmony with natural surroundings
To find out more please visit the GEO Foundation for Sustainable Golf website here.