Kathryn Newton has become the latest big name star to become an R&A Ambassador joining Michelle Wie West, Niall Horan and Gareth Bale
Hollywood actress Kathryn Newton will use her star power to support The R&A's drive to make more people aware of the benefits of playing golf and inspire new audiences to take up the sport as a Global Development Ambassador.
Newton, 26, has previously starred in Big Little Lies, The Society, Golden Globe and BAFTA award-winning Three Billboards Outside Ebbing, Missouri and returned to big screens around the world in Marvel's Ant-Man and the Wasp: Quantumania.
Having amassed 2.4 million followers on social media, Newton will use these platforms to post about her love for golf and what she enjoys most about the sport in order to encourage fans to pick up a golf club for the first time through The R&A's recently launched development initiative golf.golf.
She started playing golf aged four, competing at the age of eight and now plays off a handicap of four.
Women in Sport Summit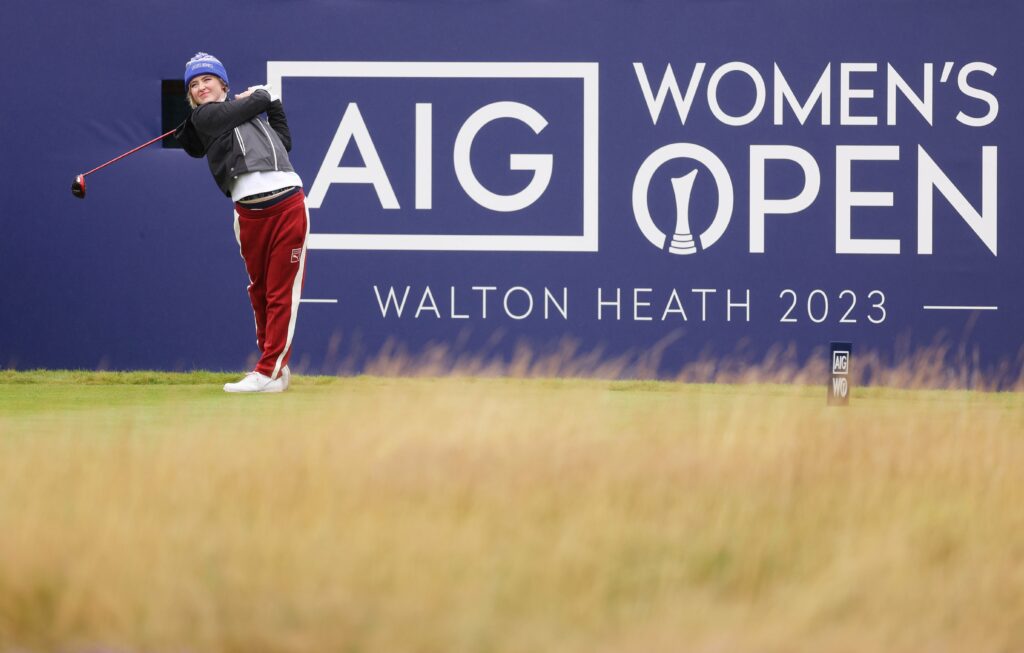 Newton said:
"I love playing golf and really want to show everyone why it's such a good sport so that we can get them playing too. Golf is a chance to be outside, spend time with friends and be active. There are so many great things about the sport and I can't wait to share them with my audiences."
A passionate supporter of women's golf, Newton will attend the Women in Sport Summit at Walton Heath tomorrow ahead of the AIG Women's Open which tees off on Thursday 10 August.
"I am so excited to be attending the AIG Women's Open, I cannot wait to watch the world's best players in action," she added.
"Last year, I was lucky enough to play some holes with Georgia Hall, who has won the AIG Women's Open, which was so inspiring. These women are such incredible athletes and I would encourage everyone to come out to Walton Heath to watch and learn from them too.
"To be also invited to be a guest speaker at the Women in Sport Summit, where I can share my passion for golf with a room full of like-minded women, who are some of the leading voices in their chosen professionals, is a real honour."
Newton joins star-studded Ambassador line up
Phil Anderton, Chief Development Officer at The R&A, said:
"Golf has experienced a surge of interest with participation rising worldwide and so we need to capitalise on this opportunity for the sport by continuing the momentum. It is why we are working closely with Kathryn and our other ambassadors to position golf to millions of people as a fun activity that can be enjoyed by everyone, while debunking some of the unhelpful perceptions that exist.
"Kathryn is an avid golfer who is enthusiastic about getting more people into golf and we are grateful for her commitment towards supporting our aim of ensuring golf is thriving 50 years from now."
Newton joins major champion Michelle Wie West, football superstar Gareth Bale and global music sensation Niall Horan as Global Development Ambassadors appointed by The R&A to utilise the power of influencers from the sports and entertainment industries to broaden golf's appeal and image.