Visit the British Golf Show this May - Women & Golf readers get 20% off the ticket price. We're also exhibiting too!
The British Golf Show is returning to Wycombe Air Park this May. Tickets are now available online for this year's show which takes place on May 13-14.
And we're excited to say that Women & Golf will be exhibiting. After attending the British Golf Show last year and following our successful time exhibiting at bunkered LIVE, we're looking forward to meeting more women who will be attending the Buckinghamshire based show.
Not only are we exhibiting but the British Golf Show have given Women & Golf readers a 20% off ticket code. Just enter promo code BGS22313 when purchasing your tickets. That takes the price down to just £12 per ticket - don't forget that under 16s go free.
What else is included in your British Golf Show ticket?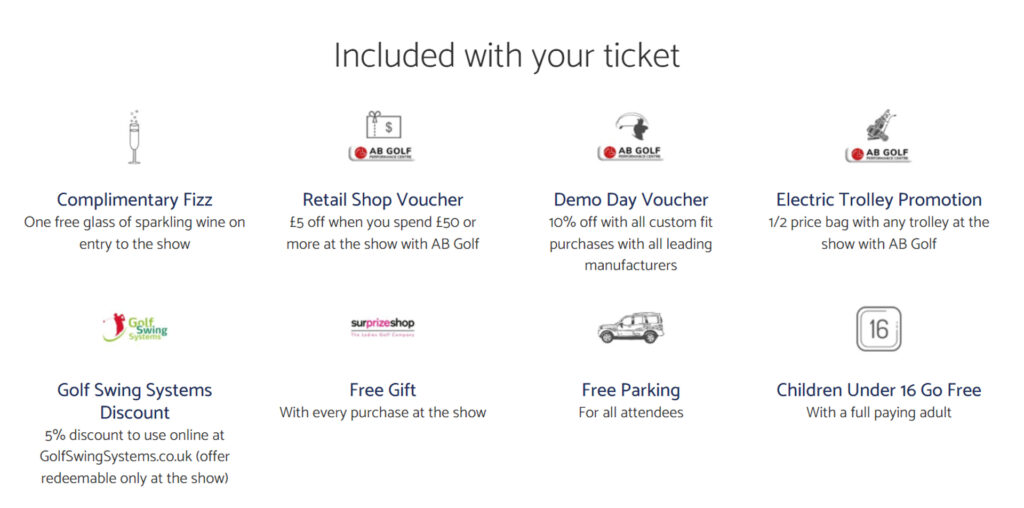 This year the show has expanded into two exhibition halls. The show will feature over 120 golf brands - showcasing the best products and services from the leading golf suppliers with emphasis on equipment, technology and travel.
Here's all you need to know if you are looking to attend the event - click here.
The tickets also allow access to Elite Events London Lifestyle show, which is co-located with the British Golf Show. This show also offers pre-bookable Experiences such as test-driving luxury cars, flights in aircraft, helicopters and gliders, and clay pigeon shooting.
For more information visit: Britishgolfshow.co.uk