Golf Australia's September Visionary of the Year winner is Riversdale Golf Club who waived the joining fees for short periods of time to incentivise more women to join their club.
In 2011, Riversdale Golf Club in Melbourne's leafy eastern suburbs identified that women's memberships were down and that they were falling behind other clubs who had attracted new female members with clever promotions.
The club recognised that women were much less likely than men to spend large amounts of money on themselves for things like golf memberships, especially when golf is a sport that few women have tried. And one that they don't even know that they will enjoy. From this, a membership drive waiving the joining fee for women, was born.
The Australian Federal Sex Discrimination Act permits discrimination on the basis of sex if it 'addresses the unequal position of two groups of people (for example, women and men) by implementing a practice which favours the disadvantaged group. The Act allows for a 'Special Measure' to be taken for the purpose of achieving substantive equality between women and men'.
In the case of golf, where historical inequalities have contributed to having so few women playing golf, a club can implement special measures designed to attract and retain women and achieve substantive equality in the game.
The impact of waiving the joining fee
For six weeks, club members encouraged their friends, family and colleagues to take up the offer and they attracted 91 new women - which was a 35% increase in women members and a big jump from five new women the previous year. The club ran introductory programs to acquaint the new members with the game and the club itself, and it began a now decade-long relationship with Riversdale for many.
Women's Committee Past President (2011) Tini McKimm, said:
"Of those 91, we still have 50 in our club, and they are all playing very active roles both on the course and within the Club.
"We now have women members representing 25% of our Board and many more are actively involved in all Committees from Finance to Heritage".
The Club has a target for 33% representation of women on all committees, including the Board.
An increased presence of women across the golf club
The greater female presence within the club created an increase in volunteers, and increased participation in mixed events, while also making the club a more social place.
McKimm added:
"It meant we had a lot more friends to play with. Men have friends that join all the time and every year they get new friends. Women don't. We have to put out special initiatives for them."
Women's Committee Past President (2019), Susan Mahler, acknowledges the Golf Australia launch of Vision 2025 "as being a great catalyst to continue to address the gender imbalance".
In 2019, the Riversdale Golf Club Board demonstrated their commitment to Golf Australia's strategy by establishing their own Vision 2025 Committee. Mahler said:
"This group has advocated for equity in playing rights for all members, as well as increased participation of women in Club governance."
Continuing to grow female membership was seen as a high priority by the Committee. This time they chose to adopt a strategy that had been sitting idle for a couple of years in the minds of the committee and board members.
Mahler added:
"We decided that for four weeks, members of 15 years or more could gift an entrance fee to friends or family or someone they knew. We gained 56 members and have retained 49."
Creating a sense of belonging at Riversdale
Striving to be an inclusive club, the next challenge for Riversdale was to develop strategies to ensure the new members felt a sense of belonging to the club:
The new women were quickly welcomed to the club with a cocktail party for them and their spouses that proved to be a smash-hit.
A WhatsApp group was created and the women's phones have hardly stopped buzzing since.
To get them feeling comfortable on the course, Riversdale's head professional John Horvath and other pro shop staff conducted lessons.
Meanwhile, existing members took them out for nine holes to show them the course, explain the different ways they can play and answer any rules or etiquette-related queries.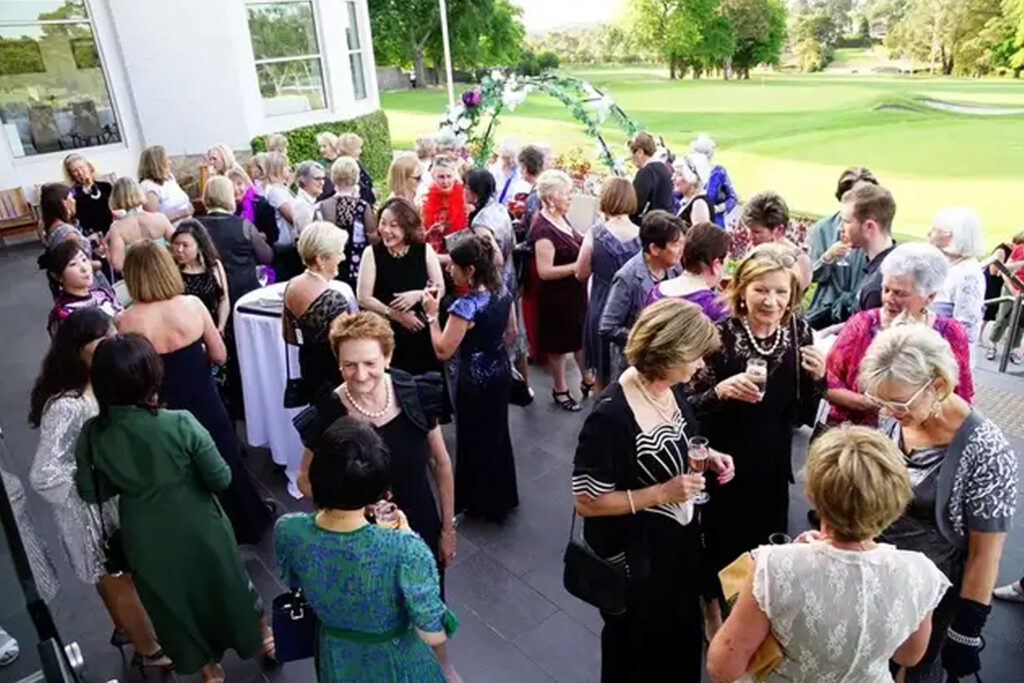 The impact of Covid
However, just as Riversdale's newest members were gaining momentum, Covid lockdowns ground them to a halt and the club had to improvise to keep them invested.
Weekly Zoom sessions to connect the new members and to continue the education process on scoring, rules and golf's other intricacies became very important. The sessions also provided a venue to catch up and make new acquaintances.
Their new virtual space was emblematic of the clubhouse. Riversdale Women members have numerous Club based groups; bridge lessons, book group, card making and a charity committee which further add to the member experience.
Introducing a buddy system
Integrating a significant number of new members was seen as a priority. So, a buddy system was set up. Pairing women from the 2019 intake with a longer-standing member was a voluntary program that was enthusiastically received. The level of interaction is entirely up to the new member and ranged from simply catching up for a coffee to playing a full 18 holes of golf, and anything in between.
Mahler said:
"One year after they joined, we conducted a survey of the new members to gauge what they would have liked to have seen and what could be improved."
A casual nine-hole competition for new members has resulted from the survey feedback. Again, pairing with "buddies" was an integral mechanism to support the new members as they progressed to competitive play.
Milena Black, current Women's Committee President, said:
"It's always been a friendly club and one of the rules is if anyone is sitting on their own, ask them to come and join you. It's a very welcoming club.
Riversdale's sociable environment extends to the course too. Mahler added:
"For some reason our women at Riversdale are just so close - I'm not sure what the secret is. We can play with whoever - there is no second thought on who you play with and I think that's quite unique."
Those new and existing methods to support the new members were crucial measures in their retention, but the club has refused to rest on its laurels.
Increasing the number of junior girls
Riversdale is also committed to strengthening junior girls' involvement at the club.
McKimm said, beaming with pride:
"We seem to have an abundance of girls out there at the moment! If we can get more girls that are joining at a younger age then we can increase that presence and representation. There are a lot more men bringing their daughters, but it's down to friendship groups. They need friends to play with and hang around with to keep them in the sport."
The club is aiming to get a girls pennant team in the near future and is fully-committed to putting in the necessary work to make it and other initiatives happen. This includes the club funding two participants to attend the 2019 Vic Girls Development Camp to continue to seek opportunities for girls to connect with other like-minded girls across the state.
Black said:
"We're very fortunate at our club with the amount of people we have that are happy to volunteer their time."
The support of others will also be vital to the club's ongoing success. Mahler said:
"We have to keep reinventing and we still need those male advocates."
Amongst other incentives to support women's participation and leadership in golf, clubs can waive joining fees under a 'special measure'. To learn more about implementing 'special measures' to support female participation and leadership, read Australia's Guidelines for the promotion of equal opportunity for women and girls in golf.
Riversdale Golf Club wins a $500 Drummond Golf voucher and is now in the running to win up to $10,000 worth of products from the latest Callaway REVA product range, designed specifically for women. Golf Australia's Visionary of the Year will be voted upon and announced towards the end of the year.
Read the original article via Golf Australia's website here.