What is Vision 2025 and what can other countries, like the UK, learn from it when it comes to equality in golf?
In February 2018, Golf Australia launched Vision 2025, a strategy to address a fundamental imbalance in the game and draw more women and girls to golf.
Vision 2025 was launched to tackle the fact that female membership had slumped to the lowest figure on record at just 20% of all memberships.
The four main pillars of Vision 2025 aimed to significantly increase the membership figure, along with improving the culture at golf clubs around Australia and making women who work in the golf industry more visible to help diversify the workforce at all levels.
Vision 2025 – four pillars:
| | |
| --- | --- |
| 1. Culture and leadership: More women on boards and in senior positions; opening up clubhouses and courses and making them more welcoming – equal access, equal rights. | |
| 2. Grassroots: Introductions to golf that are friendlier and more social; more emphasis on fun and family; better transition to courses and clubs; hubs and networks for women and girls. | |
| 3. High performance and coaching: More heroes to inspire the next generation; more female coaches to nurture and develop them; more chances for the elite to compete and hone their skills. | |
| 4. Marketing and positioning: Changing the way the sport is perceived; more women and girls proud to say 'I play golf'; promoting the fun, healthy, social game – a second sport and a sport for life. | |
Through Vision 2025, Golf Australia have been able to introduce and retain more women and girls in golf through innovative, inspiring, needs based and age and gender appropriate programs, pathways and access to quality coaching.
Looking back female membership was at 34% of about 300,000 total members in 1970, but the growth in female players did not match the boom in male players of the 1980s and 1990s, so that through that period, the number of female members grew only from 102,000 to 104,000.
At the launch of Golf Australia's Vision 2025
At the launch, Stephen Pitt who was Golf Australia's Chief Executive, he resigned in February 2020, said:
"I think we've got some important challenges as a sport and we need to recognise them. In some ways, I don't think we've done a very good job as a sport catering for women and girls over a long period of time. There are some benchmarks and markers that would indicate that's the case. We need to be aware of them and try to fix them.
"To me, that was about our facilities not being very welcoming to women, in a society that had changed with women in the workforce and wanting to play on the weekends. Clubs hadn't adapted. I do believe clubs have started to adapt, let me say, but there's a lot of territory to cover.''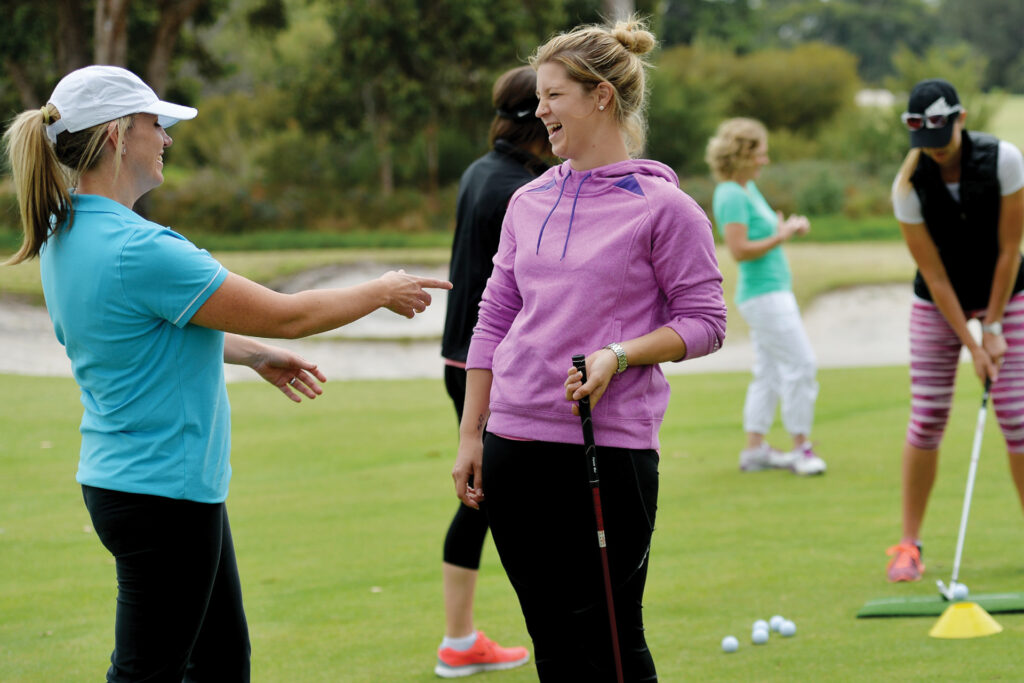 As part of the strategy, Golf Australia was encouraging its 1500 clubs to provide equal access for both genders on all days – which many already offer -- and for clubs to take on more female board members and senior executives.
Jill Spargo, Chair of the Vision 2025 Committee said a 30% female membership rate would be a realistic target but added:
"It's a massive task, that's why we've made it 2025. It's not something that's going to happen quickly. A lot of clubs are doing good things out there, so we need to be identifying those clubs that are doing good things and showcasing that and sharing it with other clubs. We're going to have to go to clubs and look at the case for change with them and get them on the journey with us and be part of it, not telling them what to do but work with them to see what's going to work with them.''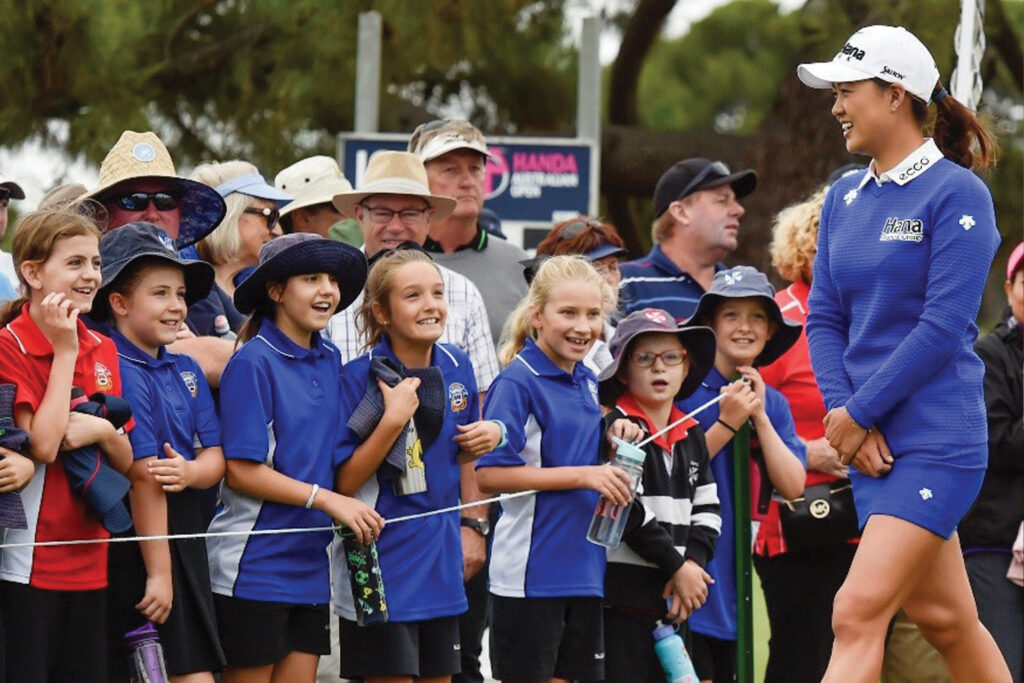 Thoughts from the new Golf Australia Chief Executive
The new Chief Executive, James Sutherland hails from Cricket Australia, where he was CEO for 17 years. After playing an integral part in the transformation of cricket in Australia, he joined Golf Australia in October 2020. In an interview with Australian Golf Digest last year, he said:
"I think golf's not a sport that people naturally think about as a sport for women or girls to play.
"It's actually a mindset… it's a male mindset thing. And what happened with cricket over the course of the past 10 years is there's been a gradual mindset shift from the people that control the game. And like it or not, most of the people who have control and significant influence over the game of golf in Australia are males. And if they don't have that mindset to welcome women to the game and encourage them then the game ain't changing and it's not going to grow at that rate that people have that aspiration.
"Cricket, I feel, is doing a fantastic job. Soccer's doing a good job in that regard as well. But again, golf is different, because the opportunity's there to engage kids. But it's also a sport that men and women can play forever, play together or play with their mates or whatever. And that's a pretty special thing. But if you don't get invited to play or you don't get the opportunity to play and learn the game early, then it's a lot harder. And most likely you've missed them. If you haven't got them by their teenage years, one way or another, it's pretty hard to get them."
Visionary of the Year

To showcase and reward the clubs that are fully embracing the Vision 2025 strategy, Golf Australia launched the Visionary of the Year in December 2020, an honour that rewards outstanding members of the golf community for their leadership, while inspiring, educating and empowering others to follow.
There have been six of nine nominations so far in 2021 who have been recognised as a Visionary of the Year and awarded a $500 online voucher from Drummond Golf. From this list, an overall Visionary of the Year will be selected to win up to $10,000 worth of products from the latest Callaway REVA product range – designed specifically for women's golf. Each winner has their story told by Golf Australia in a case study format and, in addition, the Visionary of the Year (plus two other finalists) will have a talented network of photographers, writers, and directors create a video to tell their story.
Here are the Visionary of the Year case studies to date: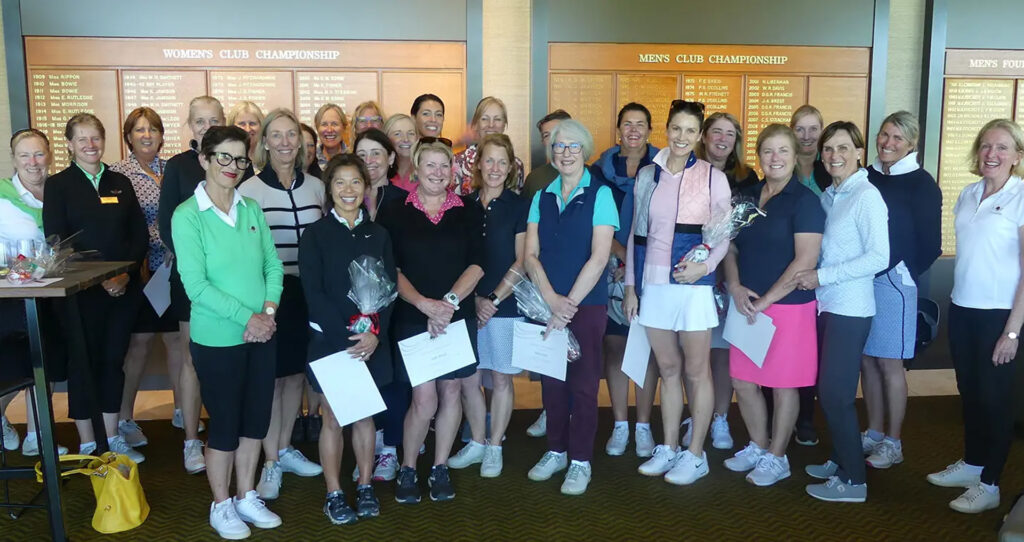 January
Goulburn Murray Golf Association for its virtual pennant. Read their story here.
February
Community Instructor Anna-Maria England and PGA professional Mark Tibbles of The Vines Resort, Perth, for their collaborative efforts to get more people playing golf. Read their story here.
March
The Metropolitan Golf Club hosts somewhat superheroes in its boardroom and more. Be inspired by its unified club drive to get more women playing golf. Read their story here.
April
A winning initiative from Neangar Park Golf Club, Victoria, who have a holistic approach towards long-term systemic change. Read their story here.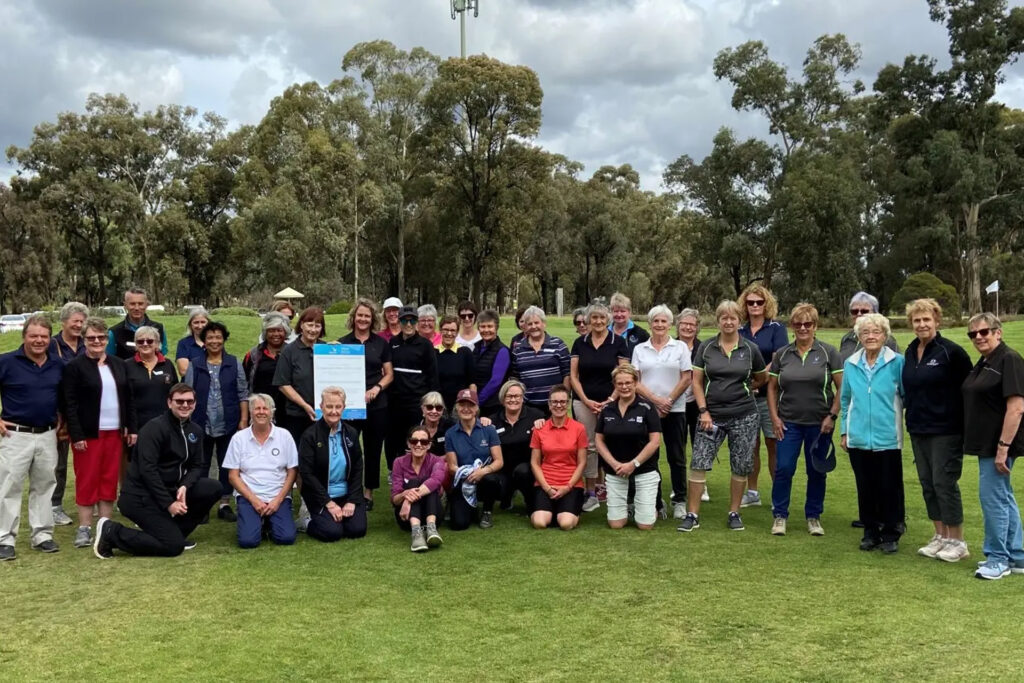 May
The team at Hamilton Golf Club persisted with a women's beginner program for almost 50 years to achieve equal membership between men and women. Read their story here.
June
Shepparton Golf Club features a dynamic duo who are rapidly bringing women into the game. Read their story here.
Change can happen
Even though we have all faced many challenges brought about by the global pandemic, Golf Australia has continued with its plans to make the sport more equitable by 2025. These case studies are shining examples of what can be achieved when you really want to change to happen.
We look forward to showcasing the remaining Visionary of the Year winners and finding out who will be crowned the overall Visionary of the Year.
To find out more about Golf Australia's Vision 2025 visit: https://www.golf.org.au/vision2025